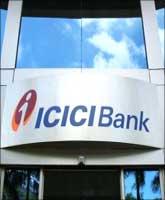 ICICI Bank was twice issued letter of warning or advisory note in last two years for violating Reserve Bank of India guidelines, Lok Sabha was informed on Friday.
In 2007-08, ICICI Bank was accused for violating RBI guidelines relating to opening of deposit accounts, which led to fictitious accounts being opened by fraudsters at the bank's Patna branch.
The bank was issued 'Advisory Note' in December 2007 and a Letter of Warning in April 2008 for its irregular dealings in securities in Hong Kong, Finance Minister Pranab Mukherjee said in a written reply.
Besides ICICI Bank, some other banks including Bank of Baroda, Dena Bank, HSBC Bank and Centurion Bank of Punjab Ltd were issued letters of displeasure by the RBI for violating FEMA guidelines or with regard to opening of deposit accounts, the minister said.
In another written reply, he said RBI performs various functions which, inter-alia, include monetary management of the country, management of foreign exchange and domestic debt of the government, regulation and supervision of banks, financial institutions and non-banking finance companies.
These functions are derived from the provisions of various statutes such as the RBI Act, 1934, The Indian Coinage Act, 1906, The Banking Regulation Act, 1949 and others.