December 18, 2009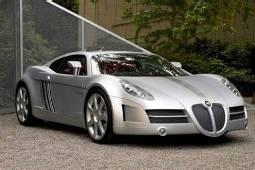 Improved economic conditions globally helped the Tata-owned, British-based, brands Jaguar and Land Rover post 30 per cent growth in November, selling 18,825 units compared with the same month last year.
Sales of Jaguar sedans for November were 4,333 units, a decline of 2 per cent, while Land Rover sales of sports utility vehicles were 14,492, an increase of 45 per cent over the same month last year.
Tata Motors [Get Quote] declined to provide absolute sales for the corresponding month last year.
Tata Motors' group global sales, comprising Tata, Tata Daewoo [Get Quote] and the Hispano Carrocera range of commercial vehicles, Tata passenger vehicles along with distributed brands in India, and Jaguar and Land Rover, were 75,775 units in November 2009, growth of 62 per cent over November 2008.