Home > India > Business > Pix

Nokia brand valued at Euro 35 billion

March 28, 2008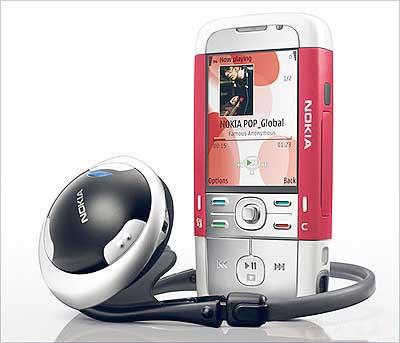 Improved performance in 2007 has catapulted global mobile handset equipment leader Nokia to the world's fifth most valuable brand, worth Euro 35 billion (about Rs 2,10,000), after Coca Cola, Microsoft, IBM and General Electric.
"Nokia accounts for 64 per cent of the industry profit with 38 per cent market share worldwide. We have moved up from slot six in 2006 to number five in 2007 in the list of most valuable brands," D Shivakumar, VP and MD, Nokia India, told reporters in Goa.
India, which is adding over seven million new mobile subscribers every month, has a major role in Nokia's overall growth and has become the second largest market for the company after China.
With annual turnover at Euro 3.6 billion, India contributed nearly seven per cent to Nokia's total global revenues of Euro 51 billion in 2007, Shivakumar said, adding that Nokia has been placed at number two in the brand positions by Fortune magazine.
Asked by when India would become the number one market, Shivakumar simply said: "China is giving a business of Euro 5.9 billion compared to India's Euro 3.6 billion... It will take some time to reach that level."
On expansion plans in India, he said the Finnish company has invested $ 210 million for setting up a manufacturing facility in Tamil Nadu and "today the Indian facility is perhaps one of the best among nine factories in the world that Nokia has."
"Quality wise, cost wise perhaps India is the best factory. The fact is that Nokia is exporting 'Made in India' cell phones to more than 50 countries," Shivakumar said, adding that this is the best certificate for the company's commitment to India.
Nokia is also planning to put in another $ 75 million in its manufacturing facility in the current financial year to ramp up its capacity, he said. The company entered India about 12 years ago and today Nokia has three Research and Development (R&D) centres and a strong 1,10,000 points-of-sale covering the length and breadth of the country.
Nokia has estimated 100 million new mobile subscribers in India and the company has devised a strategy for its growth through a mix of new users, replacement users and service users.
The Finland-headquartered company is also betting big on value added services and has pegged the worth of Value-Added Services industry at $ 2.9 billion by 2010 and keeping this in mind the company has also carved in a separate division in the company to look after VAS business, who would be working with the cellular operators and broadband service providers to garner a major share in this segment. -- PTI