June 09, 2008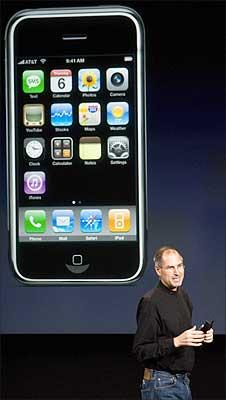 There's a murmur in the American market that the much-awaited 3G iPhone from Apple might be launched on Monday, June 9.
The iPhone (the existing version) which hasn't officially hit the Indian markets is likely to be available in the country in September and may cost upwards of Rs 23,000.
The Cupertino, California-based Apple Inc will be unveiling its World Wide Developers Conference on Monday in San Francisco; the same conference where last year Steve Jobs, CEO, Apple, announced the launch date of the iPhone.
So what is special about the 3G iPhone? Well, for one, it has high speed download packet access that helps very fast downloads. This will be faster than what the EDGE network allows.
Apple has recently introduced a new iPhone software developers' kit which enables third party software developers to develop software for the iPhone. The new phone's other features, however, remain a closely guarded secret.
The phone will, of course, have Internet-enabled multimedia, a multi-touch screen with a virtual keyboard.
Apple CEO Steve Jobs speaks at the Apple headquarters in Cupertino, California. Photograph: David Paul Morris/Getty Images