Home > Business > Business Headline > Report


Coercion can't work with industry: Mittal

Rayana Pandey in New Delhi | May 28, 2007 10:10 IST



Around a year ago, Bharti group Chairman Sunil Mittal was asked to respond to caste-based reservations in the private sector. His response was quite candid.

Agreeing with the premise that greater inclusiveness was the need of the hour, Mittal had made it clear that the industry's hand could not be press-ganged into accepting reservation.

A year later, Mittal was on stage at a Confederation of Indian Industry conference last week when Prime Minister Manmohan Singh made the most forceful plea ever for industry to promote inclusive growth. Having heard the PM's 10 commandments, Mittal responded a day later. The crux of his response was the same: The government cannot force industry to accept its diktat on salaries.

It is in this unprecedented backdrop of a government seeking to push its political agenda through the growing private sector that Mittal has assumed charge as the CII president.

The coming year will test his skills at managing and balancing interests of industry with that of the United Progressive Alliance government.

Excerpts from an interview: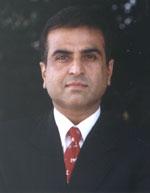 What do you think prompted the prime minister to come up with a social charter?
If you look at the Budget and the discussions that followed, it was evident the government is concerned about rising prices and increasing inequalities. Thus, the charter was expected.
Do you think pressure will intensify on the industry to deliver on inclusiveness?
I did not sense that the government wants to intervene in the free market. But, I clearly got a sense of the frustration that the government is facing. There is a mismatch between supply and demand with enough capacity not coming up.
A proper assessment has to be done keeping in mind that industry will create demand wherever there is profitability. But this lag should not be seen as an intention of not creating capacities.
In the last few years, India has seen a huge growth and supply will catch up. The Centre is signalling industry that it has no intention of legislating, but wants industry to be responsible.
Is the CII thinking of an action plan based on what the PM said?
The CII will discuss these issues within itself. Out of the 10 proposals, seven are already being dealt with, including the need for affirmative action, sustainable growth, skill building, innovativeness and entrepreneurship, as well as corruption through the 'Integrity India' campaign. What needs to be realised is that the CII is only a catalyst which provides a platform where the PM can interact with industry.
Would you encourage companies to come up with a social charter?
The 10 points of the proposal will definitely be adopted and actively discussed. Industry today has taken up the issue of affirmative action. Some companies are beyond compliance, while some are slowly catching up. It is enough as a signal. A mindset change is needed.
Eventually, the free market forces will come into play, but we need to ask ourselves whether we can create enough employability in these people. Our major aim is competitiveness. When the economy was opened up and reforms started, everyone said Indian industry will die. We were not prepared against global giants. But we have come a long way since.
You once said reservation should not be thrust upon industry. Has that view changed or matured?
Coercion does not work. People will find ways to come around it. No one can legislate that industry cannot spend, or not be ostentatious. Yet, you can appeal to the good senses of people.
What is your message on behalf of industry to various policy makers of the country?
Be brave and bold and carry on with the process of reforms. Poverty has come down and growth has allowed money to go into various programmes. Nearly 80 per cent of what the government sanctions, comes from industry. If industry grows, the contribution to the country's resources grows accordingly.
Are there any issues you would want the government to move forward on?
Some more reforms need to be undertaken and certain regulatory issues need to be dealt with. Agriculture is the big one. Over the next few days, the government will come out with major announcements on how industry can participate in the agriculture sector and technology be used there.
Do you think there is enough time for this government for carrying out reforms?
The prime minister is committed to moving the economic agenda of the country. So are his Cabinet colleagues. There is bound to be resistance, but that is not a cause of worry. I believe even in the two years (left for the UPA's tenure), some forward movement will happen.
What is your view on special economic zones (SEZs)?
SEZs have been successful in various parts of the world like China. They are for a good cause, but a great deal of pain has come due to the displacement of people. We have to be conscious that displaced people need to be rehabilitated with full dignity and economic benefits. CII believes that whenever such transformation projects happen, the government should take care of all the stakeholders.
What is your view on 'excessive remuneration' to promoter CEOs?
Out of thousands, there are probably 100 firms with a handful of (such) people. Owing to the lack of skills, we are importing managers. Also, Indian (employees) are too expensive. But again, the PM's message was that given such inequalities, paying hugely to some people seems unjustified. But it is not a big issue. Industry has to decide what it wants to do.
Powered by