Home > Business > Special


Mittal's bid: The INSIDE story

D N Mukerjea, Businessworld | May 05, 2006



The last Lakshmi Mittal spoke to Guy Dolle was on 26 January, 9.43 at night, GMT.

It was still early afternoon in Toronto where Dolle was going through security check at the airport to board a flight to Frankfurt. Mittal told Dolle that the next day he would announce his bid for Arcelor. Airport security forced Dolle to switch his phone off. The two barely spoke. And in that moment, one of the greatest takeover battles in history slipped into motion.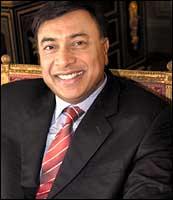 By the middle of next week, Mittal Steel's bid for Arcelor should open after months of scrutiny by regulatory bodies across countries like Belgium, Luxembourg, France, Netherlands, Spain and the US.
The bid will stay open for 35 working days during which shareholders of Arcelor-a disparate bunch of elderly pensioners, American hedge funds, European nation states, etc, will have their say. Almost 87 per cent of Arcelor's shares are widely held.
The previous three-and-a-half months have been bloody. Mittal's bid has stirred up passions in Europe with politicians, ministers, and even ordinary citizens joining in. Countries like France and Luxembourg have been accused of protectionism even while charges of racism have been traded.
Meanwhile, other steel makers like Japan's Nippon Steel, the world's third largest after Mittal Steel and Arcelor, have adopted poison pills to thwart hostile takeovers in the future.
Through all this both Mittal and Dolle have been leading their armies to strike that final decisive blow that would win them the campaign. The irony is that both men share the same vision of the steel industry and may even have worked together had circumstances been different.
Mittal and Dolle believe that for far too long has the steel industry been fragmented, been at the utter mercy of commodity cycles and have destroyed shareholder value. The top three iron ore companies (CVRD, BPH Billiton and Rio Tinto, main raw material suppliers to steel companies) today control 70 per cent of the market.
Similarly the top five automobile companies control 70 per cent: the trend is similar even in white goods. Indeed, the concentration of marketshare in the hands of iron ore, automobile and white good companies have increased significantly over the last decade.
The top five steel companies however control barely 20 per cent of the business, which robs them of pricing power at both ends. (Even if Mittal Steel (60 million tonnes) and Arcelor (40 million tonnes) combine, they will still control barely 10 per cent of the global steel business.)
Arcelor argues that while both companies have the same goal, their paths are different. Arcelor focuses more on value and Mittal Steel on volume. Indeed, Arcelor's per tonne realisation is almost double Mittal Steel's. But Mittal Steel refutes this partially. It argues that Arcelor has so far missed the privatisation opportunity in Europe and hence the argument. And that they too are in value added steel, especially in the US.
Aditya, Mittal's Wharton educated son and heir apparent says he first suggested the idea of combining with Arcelor to father in October last year. Mittal loved the idea. It was then discussed with a select group of senior executives, who were equally excited about the possibilities. "We said why hadn't we thought of it before," says one. But first, they needed to talk to Arcelor.
IN the week beginning 24 October, 2005, Aditya made the first call-to Arcelor senior vice president, International Business Development, Alain Davezac.
A long time associate of Dolle's, Davezac is a quintessential Frenchman. He loves his food, his wine and France. By the time Aditya and Davezac met it was November. Aditya makes it very clear that no merger was discussed. Their discussion revolved around lines of how best Mittal Steel and Arcelor could collaborate-bidding jointly. Davezac says he was 'seduced by Aditya's intelligence.'
Aditya then suggested that Dolle and Mittal, the bosses, meet. A dinner was organised. The Mittals offered to host it. Dolle and Davezac were invited.
The date: 13 January, 2006.
Though what transpired over the dinner would later be disputed and turn controversial, after having spoken to all four who were there that evening, you get the impression that the facts aren't as much in dispute as their interpretation is.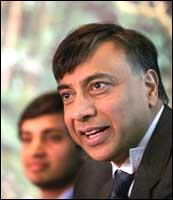 It is true that evening Mittal did broach the topic of merging Mittal Steel and Arcelor. Mittal Steel says the topic was brought up twice-once before dinner and once after. Arcelor says it was brought up once and the conversation lasted barely four minutes, during which Dolle pointed out the difficulties of such a merger especially given the two cultures.
Dolle thought that the matter had ended there and that is why he was shocked when Mittal told him he was making a hostile bid. Mittal's bid shook the world, particularly Europe. Inside Arcelor, the reaction was one of surprise and even hurt. Its employees found the move very, very aggressive.
It also saw Mittal going hostile as a strategic blunder, something that would undo his endeavour. Davezac called friends in India to figure out what could have prompted Mittal's actions. Almost unanimously they told him-'See where he comes from. He has the kind of hunger you Europeans will never understand.'
The battle was now underway, with Arcelor digging its heels in, ready for a long siege. And, in the months that have followed, Arcelor's fierce resistance has surprised even Mittal himself.
Aditya says that they had anticipated some resistance. But, "I think we underestimated the fact that that people would speak out before having had a chance to listen to us present our plans."
What now?
With the bid ready to open any day, the mood inside both headquarters, one a contemporary metal and glass structure in central London and the other an almost 90 year old stately structure in Luxembourg, is quietly upbeat. The two HQs convey the essence of the conflict-a recently introduced debutante taken on a stately aristocrat.
Arcelor believes that it'll beat Mittal back -- of all reasons, it feels that shareholders will trample over the bid because it's hostile. Mittal Steel feels that it'll win Arcelor because its offer is tempting and it is in the long term interests of the steel industry.
Of course, lobbying with the governments isn't completely over yet. Some of the countries like Luxembourg, Belgium and Spain have now asked Arcelor for its future plans which it has submitted. This will be compared against Mittal's industrial plan.
But increasingly, the battle is shifting to shareholder territory. London's City and other global financial capitals now expect Mittal to revise his offer, the final nudge just before it opens. Says Steven Maxwell, investment director at Scottish Widows, a fund owning Arcelor shares: "For Mittal this is a trophy target; and he should be paying more."
Meanwhile, it seems that hedge funds have picked up around 20 per cent of Arcelor's capital. It is quite likely that they (or at least some of them) will bite Mittal's offer. It is really the remaining 60 per cent, controlled by longer term investors, who could swing the results-and they are assiduously being wooed by both sides.
At any rate the matter won't be resolved swiftly. Even if Mittal gets a majority, he will then need to take management control of Arcelor. By Luxembourg law, Mittal Steel must request the Arcelor board to convene a shareholders meeting with an agenda to remove and reelect directors.
In case, the board doesn't do so within a month of the request, then Mittal Steel will need approach the courts to intervene. That'll entail further delays.
It is also possible that Mittal Steel may get a less than majority stake and keep it in the hope of garnering more. (As per law, it won't be necessary for Mittal to make an open offer after this one.) Though Mittal has repeatedly said he wouldn't settle for anything less than majority, in the F4 filing, Mittal Steel reserves the option to retain whatever stake it gets.
For Arcelor shareholders, it may not be bad news. If Mittal has one foot in, it could actually spur the Arcelor management to do keep doing better to keep shareholders happy. Of course, that'll make Mittal's acquisition much dearer.
But what does all this mean for steel? At one level, it appears that the industry is divided right down the middle. The entire Anglo-Saxon steel business apparently wants Mittal Steel to succeed while the Asians (notably the Japanese and the Koreans) it seems are rooting for Arcelor.
Again opinion seems to be divided on the immediate future of consolidation. Some argue that it'll continue, while others say big companies (Mittal Steel and Arcelor) may just adopt a wait and watch attitude.
(This is an abridged version of the Mittal special. The entire version can be read in the latest issue of Businessworld, now on the stands.)
Powered by

More Specials


What do you think about the story?








Read what others have to say:





Number of User Comments: 2








Sub: few explanations plz

article was good. some key issues are not properly explained.What wxactly prompted Mittal to bid for Arcelor?why not Nippon Steelor any other steel major?What abt ...


Posted by praneet









Sub: Rediff V/s Inditimes

Dear Editor, I am an old Indiatimes viewer and recently been visiting rediff.com Sincerely I find a vast difference ( rediff better and beter) ..in ...


Posted by Akhilesh MOhan






Disclaimer