Home > Business > Special


Here's the safest way to invest

Indrani Roy Mitra | February 20, 2006



Part I: 'Sensex will cross 11,500 by Dec'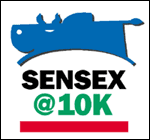 The Sensex has crossed the magical 10,000-mark and is heading to set new records. But will the bull run continue?
We give you a peek into experts' opinion on the market trends and how you can invest safely and smartly.
In the second part of this special series, Vijay Kalantri, president, All India Association of Industries, speaks on the changing phase of the Indian markets and why is upbeat about its future.
Do you think the market will go higher? Where do you see it this year?
As the fundamentals of capital market are strong and there is ample liquidity in the market due to investment by foreign institutional investors, mutual funds as well as retail investors who have re-entered the market. The market will remain stable.
What is your advice to retail investors?
Retail investors should do their homework and be cautious. The safest way to enter the market is through mutual funds.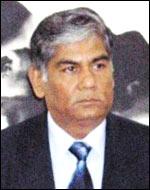 Which is the best investment option?
The stock market is still relatively more lucrative than the earnings from other avenues. The best option are mutual funds.
Which sectors are likely to boom?
The sectors likely to move up are cement, sugar, pharma, shipping, power. Steel also has now stabilised.
Five points small investors should remember
Investors should not just depend on tips.
They should study before investing.
Be cautious about over trading, over investing and highly leveraged trading
Investors should not be rigid.
Investors should not have a very short-term outlook.
Five basic norms of smart investing
Investors must have a portfolio approach to wealth.
One must analyse one's risk appetite.
One must possess a long-term outlook
Never forget to do homework and analysis.
It is essential to have control over one's emotions.
Don't miss the 3rd part of the series tomorrow!
More Specials


What do you think about the story?








Read what others have to say:





Number of User Comments: 2








Sub: Investment plan for children

Pls suggest the best investment for my 12 yr old daughter


Posted by ravi









Sub: sip

how i invest in systemetic investment plan. which factor should i kept in mind before invest in sip.q


Posted by shahid






Disclaimer