Home > Business > Special


'Sensex will hit 11,500 by Dec'

Indrani Roy Mitra | February 17, 2006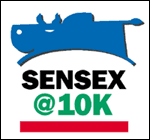 The Sensex has crossed the magical 10,000-mark and is heading to set new records. But will the bull run continue?
Here's what the experts have to say on how you can invest safely and smartly.
In the first part of this series, Narayan S A, managing director, Kotak Securities, speaks on how you can allocate your assets between debt and equity, considering your risk appetite. Do not invest without understanding the market well, he says. He is optimistic that the markets will hit a high of 11,500 by the end of this year.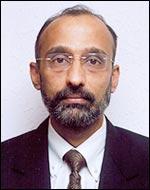 Do you think the market will go higher? Where do you see it this year?
The market will hit a high of about 11,000 to 11,500 by the end of this year. However, one needs to adopt a cautious approach, as the market could correct itself mid-way.
What would be your advice to the retail investors?
You should invest with a medium to long-term horizon. You should not aim for quick gains.
Which is the best investment option? Are the interest rates set to rise too?
Equities will continue to give better returns than other asset classes. One should, however, maintain a medium to long-term view and should preferably look at systematic investment. It is advisable not to make entire investment in one go.
Which sectors are likely to boom?
Infrastructure, construction, engineering, cement, retailing and pharma will give good results.
What type of stocks should investors look at now?
One should look at last cap stocks and be selective in picking mid-cap stocks.
Should one invest directly in stocks or through a mutual fund?
If an investor is in a position to analyse sectors and companies on a continuous basis, then he should look at investing in stocks directly or he can opt for mutual funds.
Five mistakes small investors should avoid
Short-term trading
Investing in stocks on the basis of hearsays and rumours
Over borrowing
Investing in stocks backed by unknown management
Investing in the market without understanding the market.
Five basic norms of smart investing
Allocate your assets between debt and equity, which is fair and correct considering one's risk appetite.
Invest gradually through systematic investment plan.
If you are a new player, invest in companies with good track records.
Invest only in companies with sound management.
Invest in companies, which have a growth potential.
Part II: Here's the safest way to invest
More Specials


What do you think about the story?








Read what others have to say:





Number of User Comments: 3








Sub: need help

which is the best book or site to gain investing knowledge


Posted by manoj









Sub: sensex will touch a new high of Rs, 11500

I agree with you that sensex may touch new high of 11500/- by end of this year. However, new and retail investers should not enter ...


Posted by DURU









Sub: Gaining returns on investment depends on your investing style

Well, Its an excellent advise to investors to have a diversified portfolio.I don't disagree it entirely.This does not hold true for the current market where ...


Posted by Adhil Mohammed






Disclaimer