Why Jay Kannaiyan quit his job, sold his house and hit the road
February 26, 2014 11:48 IST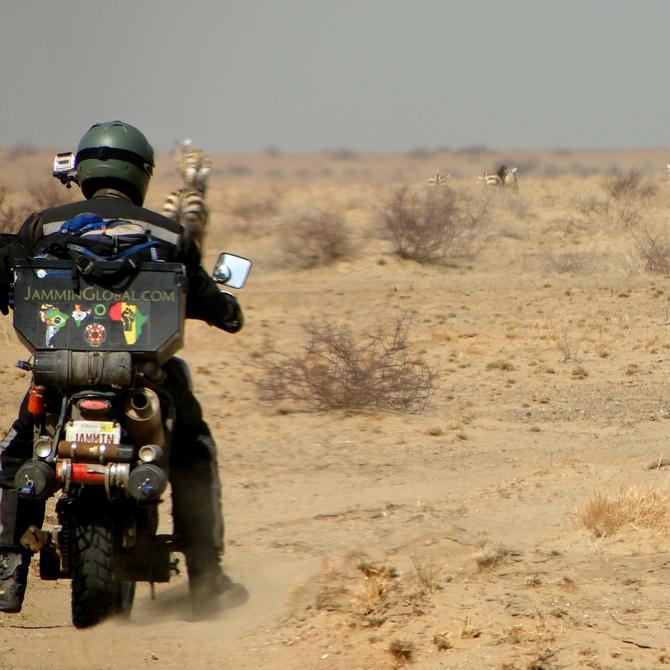 He was living the American dream.
A good job in the US, a house in Chicago and a green card applied for.
Why would anyone want to give it all up, mount a motorcycle and hit the road to see the world?
Jay Kannaiyan did just that. And he isn't regretting a single moment.
---
With just his trusted Suzuki DR650, which carried all his worldly possessions, for company, Chicago-based mechanical engineer of Indian origin, Jay Kannaiyan, embarked on a journey across 33 countries and five continents.
He gave up his comfortable life and lucrative career to set of on this solo adventure that lasted more than three years and covered a distance of over 100,000 kilometres.
The journey started in the USA, through Latin America, Africa, Europe, and eventually to India.
Now, he explains in this interview to S Saraswathi, Jay hopes to share this experience of a lifetime with other bike enthusiasts by organising premium motorcycle adventure tours
What would you consider the best moment of this marathon trip?
That would have to be when I realised, about six months into my trip, somewhere in Brazil, that the reputation of my chicken curry was preceding me.
I used travellers' networks such as CouchSurfing.org to connect with people along the way who were interested in meeting passing travellers.
In return for hosting me, I cooked for them my version of a chicken curry, which everyone who has had it, says is unique and delicious!
My hosts would write a reference on my online profile about how much they enjoyed this curry. People who were following my journey and saw that I was coming to their city would reach out and ask me to cook my curry for them and their friends.
I realised that it wasn't just me that was travelling but also my chicken curry!
I feel quite proud of this as an Indian; spreading the good word about our food and culture.
Why Jay Kannaiyan quit his job, sold his house and hit the road
February 26, 2014 11:48 IST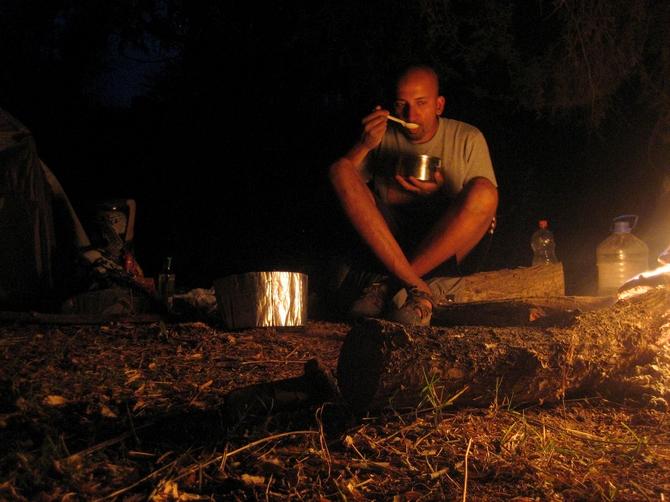 You have never spoken much about the finances for the trip. Was it sponsored?
This was primarily a self-funded journey. Before I started, I was looking for sponsors but the time wasn't right; it was in the middle of the financial crisis.
I had been planning this for a long time and had saved my earnings from a good job in the US and cashed out safe investments that I had made.
I was living in Chicago. I sold my house, car, and everything else that was of value except what would fit on the bike.
I didn't have a plush budget. I had to stretch the dollar as thinly as possible to make sure I could make it back to India.
The funny thing is I ended up spending much less than I expected. There's this saying among long-term travellers that 'the slower you go, the cheaper it gets'.
That means when you travel without a schedule, it opens up opportunities to meet people along the way who want to invite you to stay with them and see a part of their lives.
This keeps the spending in check and makes the travel experience richer.
I did pick up some sponsors about halfway through my journey, in the middle of Africa, when I approached motorcycle and travel gear companies to replace the gear that I had been using.
Some close friends, family and online followers donated through my website.
Why Jay Kannaiyan quit his job, sold his house and hit the road
February 26, 2014 11:48 IST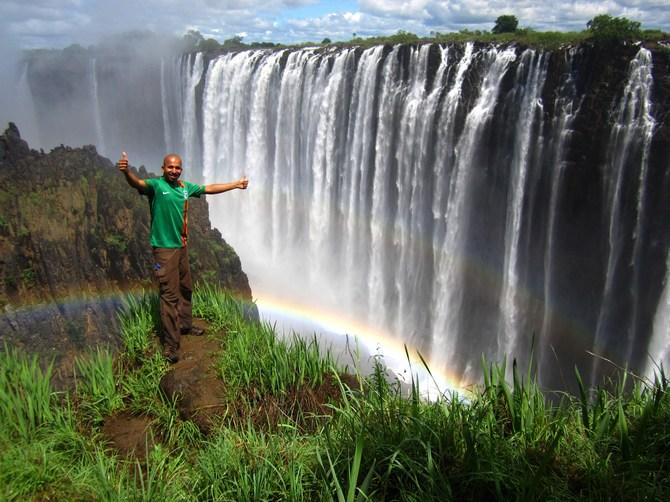 If you could go back to one destination that you covered in your trip, which would you choose?
I want to go back and retire in Picinguaba in southern Brazil.
It's this small fishing village halfway between Rio and Sao Paulo and I only learnt about it because of a CouchSurfing host (who was staying) there.
The village is hidden away from the main road and there is only one telephone line for the community of 400 and it's on the beach.
I spent about a week there and just completely gelled with the relaxed vibe. The setting is gorgeous as it sits in a cove surrounded by lush jungle, far removed from civilisation.
I ate so much good fish, danced the lambada at a party and snorkelled with the beautiful people of Picinguaba.
You know what; I'm booking my ticket back there now!
Why Jay Kannaiyan quit his job, sold his house and hit the road
February 26, 2014 11:48 IST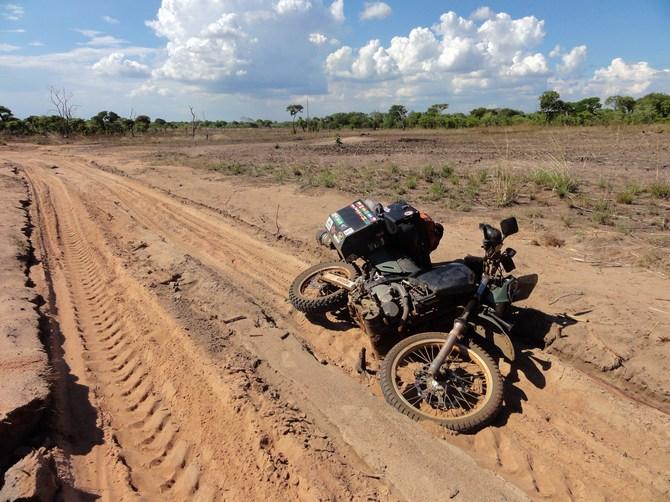 Did you ever regret your decision to quit your job and plunge into the unknown? Was your family supportive?
Nope. No regrets. It was the most liberating experience in my life.
I was definitely very nervous leading up to the trip as I was committing my whole life to this journey.
But I told myself this was a one-way journey and there was no turning back.
Things went wrong right away; I destroyed my engine three weeks into the journey. But there was no quitting.
I found a spare engine, installed it in the bike and the journey continued.
My parents were initially not supportive, as you can imagine.
I had a good job in the US, house, green card applied for, and to voluntarily give all that up for some motorcycle journey… they couldn't understand it.
But now, after seeing the spirit with which I did the journey and the recognition that's coming from others, they've finally come to appreciate it. But they want me to 'settle' quickly!
Why Jay Kannaiyan quit his job, sold his house and hit the road
February 26, 2014 11:48 IST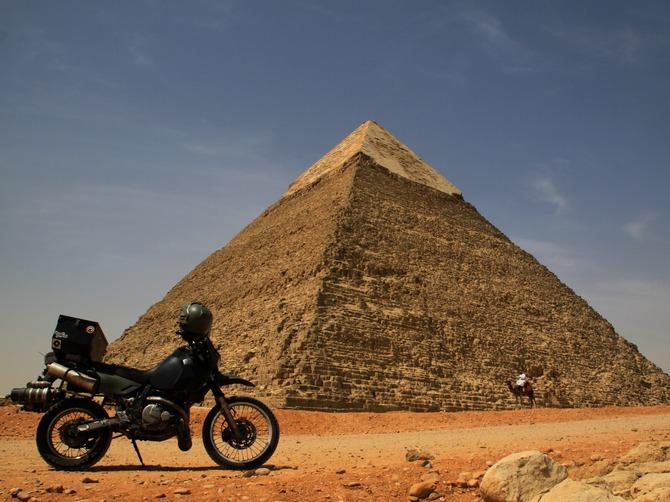 Tell us about this wonder bike on which you undertook this incredible journey.
I tell everyone that there were two of us on this journey, me and sanDRina.
She's my 1998 Suzuki DR650, which is a dual-sport motorcycle, meaning it can handle off-road and highway riding.
It's an old-school bike with simple technology like carburetion instead of fuel-injection, air-cooled engine instead of water-cooled and steel chassis instead of aluminium.
All that meant she was simple to maintain on the road and that I could understand how to fix her when she broke down, which wasn't that often.
I bought her used to prove a point that anything well-maintained can last a long while. That is in contrast to our hyper consumption buy-the-latest culture.
sanDRina was my home on the road and I kitted her out with metal panniers that held my clothes, tools, camping gear and gadgets to document the trip.
She definitely has a personality and I regularly talk to her.
Why Jay Kannaiyan quit his job, sold his house and hit the road
February 26, 2014 11:48 IST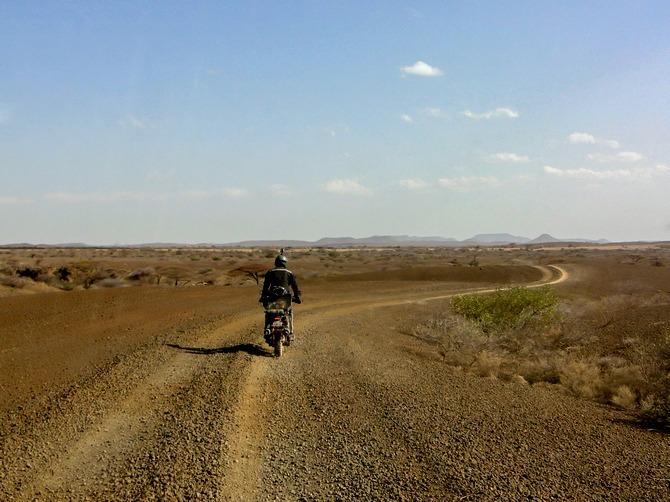 What have you been doing in this last one year since the journey?
I took a few months just re-adjusting to the flow of urban society. I didn't realise how physically tired I was from being on the road for so long and caught up on lots of sleep.
I've been interacting with many bike clubs around the country and establishing a motorcycle travellers community to help grow this passion in India.
I'm slowly writing the book about my journey and that's a whole new experience.
Why Jay Kannaiyan quit his job, sold his house and hit the road
February 26, 2014 11:48 IST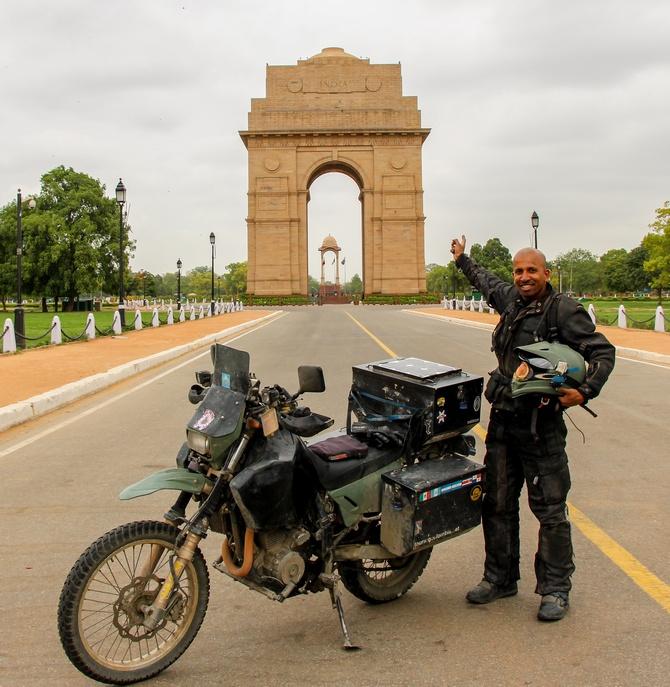 Do you plan to settle in India now?
Settle is a tough word but stay for a few years, yes.
I've chosen to stay in Delhi because it's close to the Himalayas that I want to explore along with the North East and Rajasthan. Then slowly others parts of this beautiful country.
Why Jay Kannaiyan quit his job, sold his house and hit the road
February 26, 2014 11:48 IST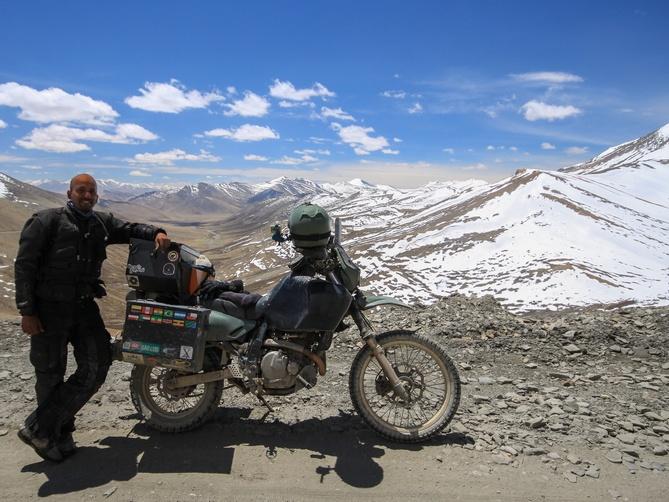 How do you compare the bike scene in India to the rest of the world?
The motorcycling scene in India is growing tremendously. I seem to have come back just as motorcycling is expanding into new markets such as adventure riding and custom building.
I was invited to be present at India Bike Week and wow, what a display of the Indian motorcycling scene that was!
There's a big emphasis here still on the brand of your bike and I'd like to see more brand-agnostic motorcycle communities.
But I understand there's a need to separate the motorcyclist who rides for the joy of it from the guy on a two-wheeler commuting to work.
Why Jay Kannaiyan quit his job, sold his house and hit the road
February 26, 2014 11:48 IST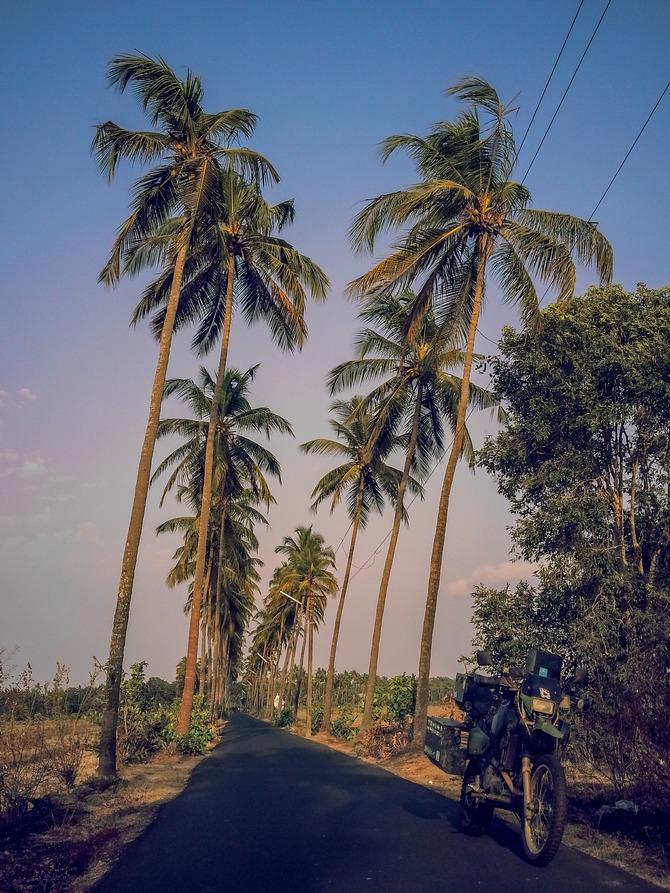 What are your plans for the future?
I've just launched a new company Jammin Global Adventure Travel that offers guided motorcycle trips in foreign countries, including India.
There's a need here for motorcyclists who want to ride off-the-beaten path in countries far, far away but there's a dearth of knowledge on how to go about it.
Being an Indian and being a motorcyclist who's explored and ridden through Latin America and Africa, I'm in a good position to offer an exciting two-wheeled journey to the Indian motorcyclist looking to ride beyond India and the surrounding region.
This year I'm offering tours in Peru, Kenya, South Africa and India (Ladakh and Spiti). I go as the expedition leader and the bikes are provided along with a support vehicle.
Included in the price is accommodation and excursions such as safaris and cultural visits.
Why Jay Kannaiyan quit his job, sold his house and hit the road
February 26, 2014 11:48 IST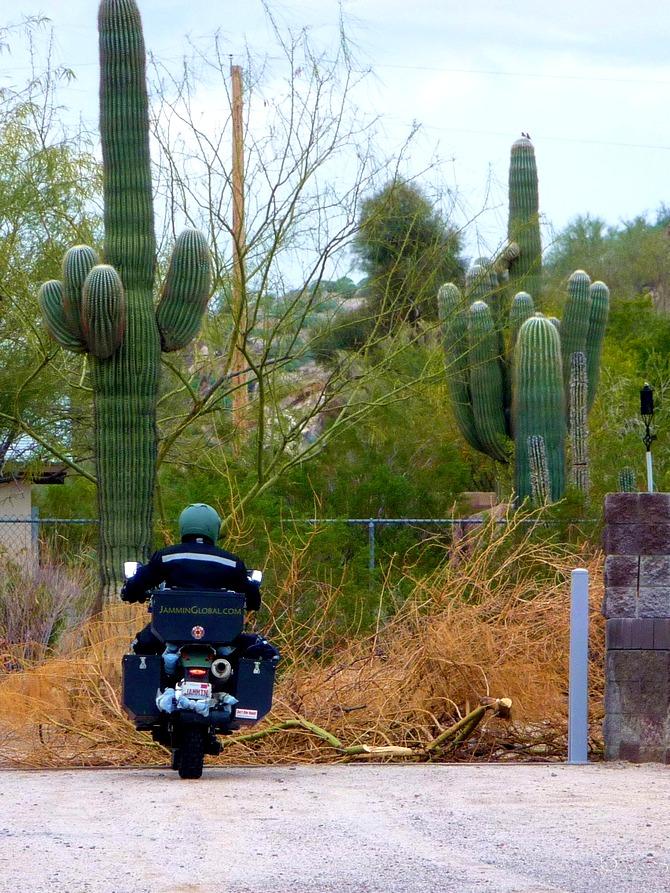 Some tips for the avid biker?
I encourage bikers to know how to fix a few basic things on their motorcycle, and carry the tools needed to fix a flat tyre and understanding the basic diagnostics of what to do when the bike won't start.
They can always go to their mechanic and have them teach them a few things. This leads to a much less stressful time when things go wrong on the road, which is inevitable.
I'd like to encourage more solo riding. There are wonderful motorcycling communities in India that organise rides and trips, but there's something special about hitting the road on your own.
Don't worry, when things go wrong, someone will come and help and that will lead to an interesting story to tell later.
And it's all about the stories...