Top 10: Things to do in India before you die!
Last updated on: March 27, 2014 21:05 IST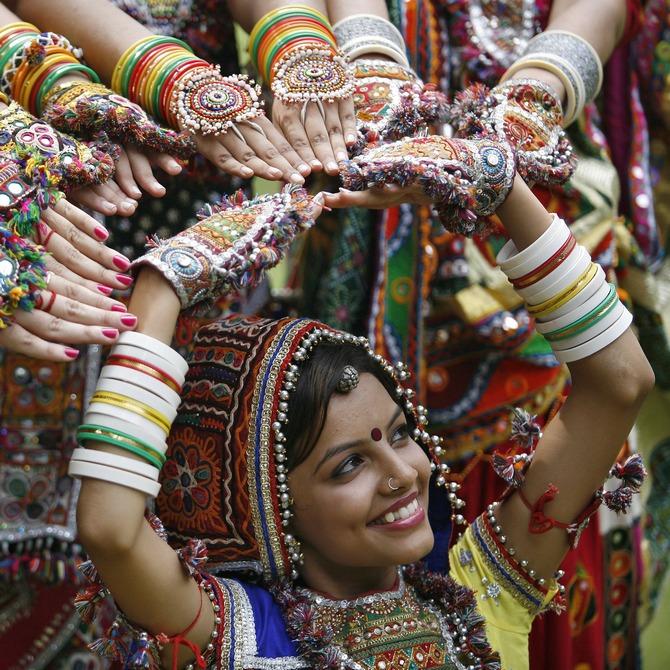 Watch DDLJ at Maratha Mandir, get on a train, get spooked -- you'll never forget these India experiences!
Few other countries offer experiences as diverse as those available in India.
Last year, we had drawn up this list of a dozen things you must experience in India.
Since we cannot seem to get enough of this lovely nation of ours, here's yet another list.
These, then, are 10 more things you must experience in India.
Ready to go?
1. Visit Khajuraho
Last updated on: March 27, 2014 21:05 IST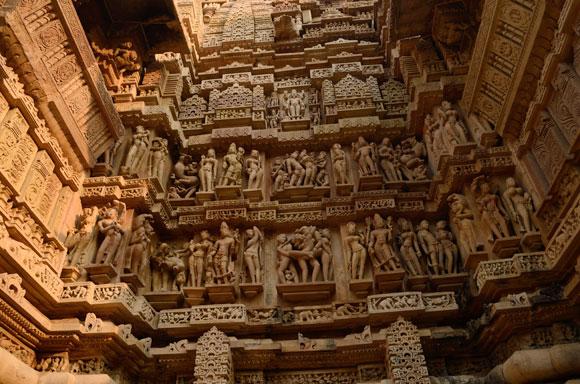 We've all heard about it. Everyone talks about it. But have you ever visited Khajuraho?
Heck, we love holding up Khajuraho as an example of how sexually liberated we were in the past before we turned into this sexually regressive, anti-gay society.
Shouldn't that be reason enough to book your next flight to this wondrous little town in Madhya Pradesh? (Yes, it does have an airport!)
Lakshmi Sharath visited it and returned with these photographs and recommendations for you: The STUNNING temples of Khajuraho!
2. Meet Gujarat's African-Indian tribe
Last updated on: March 27, 2014 21:05 IST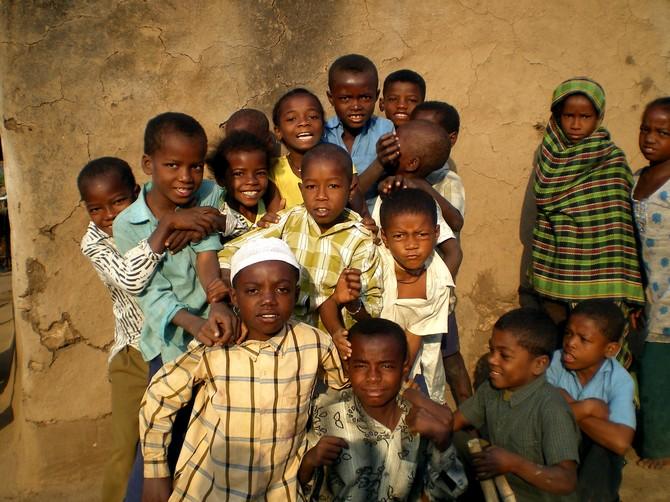 The villages of Jambur, Shirvan and Sir in Gujarat are home to the Siddis -- a tiny community with African roots.
While most of the community stays in villages that line the Gir forest, there are small pockets in Karnataka and Andhra Pradesh as well where the community has struck roots.
Going by the accounts of a member of the Siddi community, there are around eight Siddi families in Mumbai.
One of the first things that strikes you about them is their appearance, which is distinctly African, even though they speak the local language fluently.
'They looked African, but spoke Gujarati!' a stunned Zoya Akhtar recollected of her first meeting with them. (Read about it here)
ALSO READ India's only African-Indian model co-ordinator
3. Attend Punjab's Rural Olympics
Last updated on: March 27, 2014 21:05 IST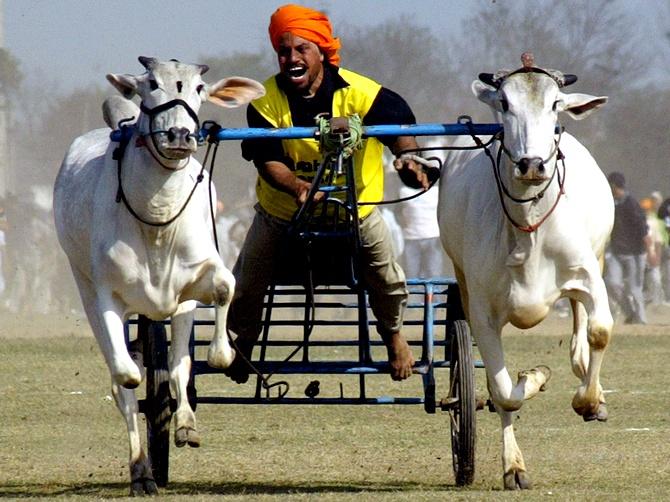 The Kila Raipur Sports Festival, better known as the Rural Olympics, is a sight to behold.
The festival that is held in February each year involves competitions in various rural 'sports' activities such as cart racing, rope pulling and kabaddi among others.
Watch it to believe it!
4. Grab a meal in an Irani cafe
Last updated on: March 27, 2014 21:05 IST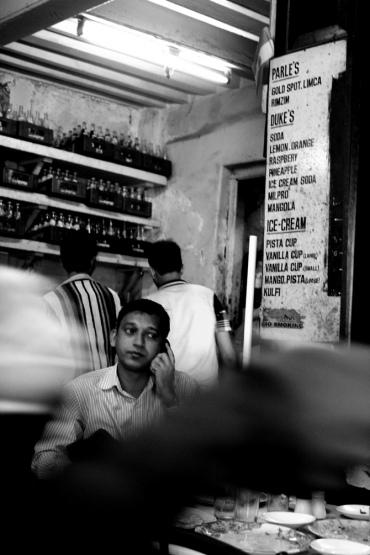 The Zoroastrians landed on the shores of Gujarat around the same time that the Siddis arrived from Africa.
They were fleeing from the persecution they faced in Iran.
Most members of this tiny community made Mumbai their home, starting several businesses including cafes in the southern district of the city where the community is concentrated.
Over the decades, several have downed their shutters.
B Merwan and Co, one of the most popular such cafes in Mumbai, will shut shop by end of this month.
Few do remain open though, like Kayani and Co and Sassanian Bakery and Boulangerie. Both cafes, which are are important part of the city's landscape, are over a century old and still retain their quaint old-world charm.
None of these cafes, however, serve Irani food -- the community has been in India long enough to adopt local culture and cuisine.
Visit an Irani cafe for the experience as much for a bun maska, a greasy omelette and a cup of chai on a marble-top table as you watch the world go by.
5. Watch DDLJ at Maratha Mandir
Last updated on: March 27, 2014 21:05 IST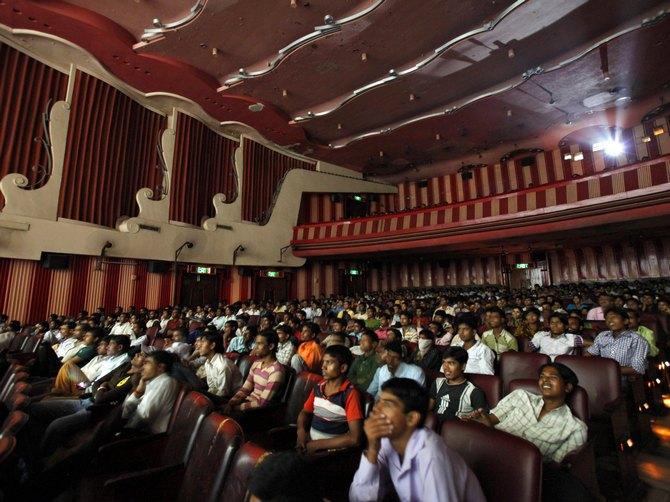 There must be something about watching a classic in a cinema hall that's been running it uninterruptedly for more than 900 weeks!
Go find out for yourself what it's all about! :-)
6. Celebrate Holi in Varansi
Last updated on: March 27, 2014 21:05 IST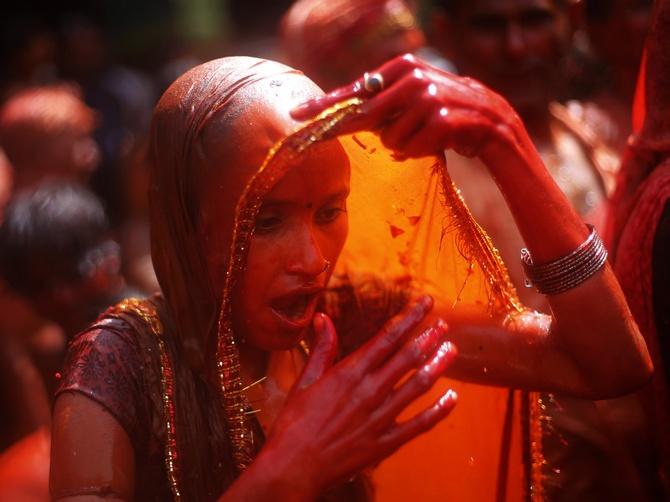 Instead of celebrating your next Holi in the comfort of your housing society, head to Varanasi, the city that celebrates one of the most colourful of all Holis.
Have some bhang, throw caution to the winds and be part of the Holi celebrations in one of human civilisation's oldest surviving cities.
7. Go fly a kite
Last updated on: March 27, 2014 21:05 IST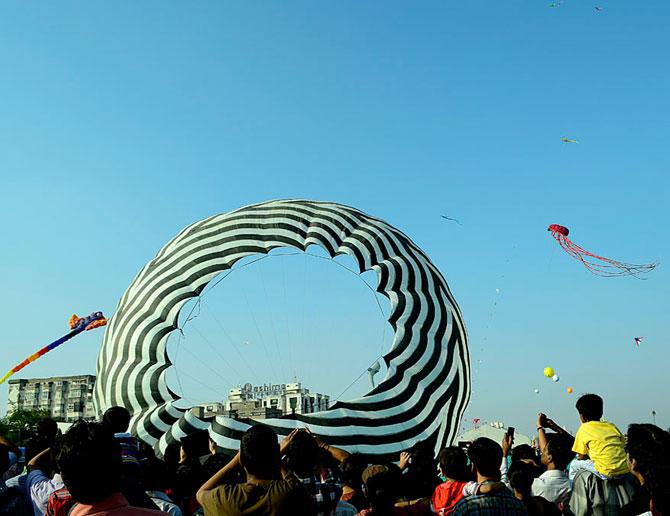 Uttarayan in Gujarat is a festival that marks the onset of spring after the long, chilly winter months.
In the weeks preceding this day, streets and lanes are lined with makeshift shops selling kites of all shapes and sizes.
The day itself is a public holiday as people of all ages and across different social classes get together to fly kites.
Thousands travel great distances, from across states and countries, to participate in or simply to watch the annual International Kite Festival.
Heck, Salman Khan came over this year to promote his movie. Who knows who you'll run into the next time around?
ALSO READ Kai po che! The colourful Kite Festival in Ahmedabad
8. Take a train
Last updated on: March 27, 2014 21:05 IST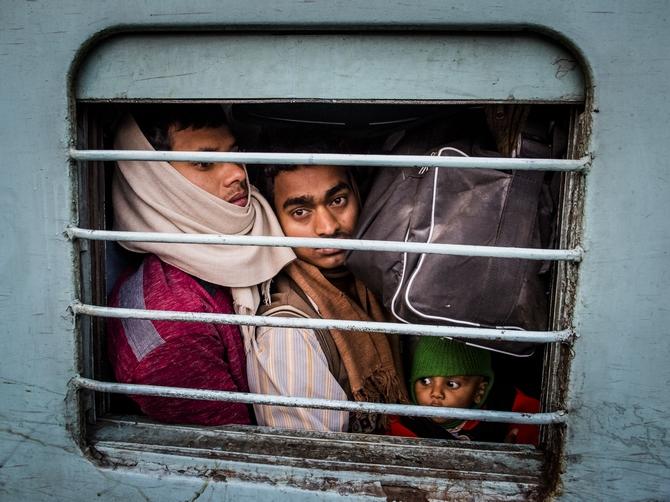 It's always easier (not to mention faster) to take a flight to wherever it is you're going.
But remember what they say about the journey being more important than the destination?
So this time around, give the plane a miss, hop on to a train and watch the real India passes before your eyes.
Good luck trying to get a ticket though. But that, we suppose, is all part of the strangely wonderful experience called a train journey in India.
ALSO READ Journeys that are as good as the destinations
9. Get spooked in Bhangarh
Last updated on: March 27, 2014 21:05 IST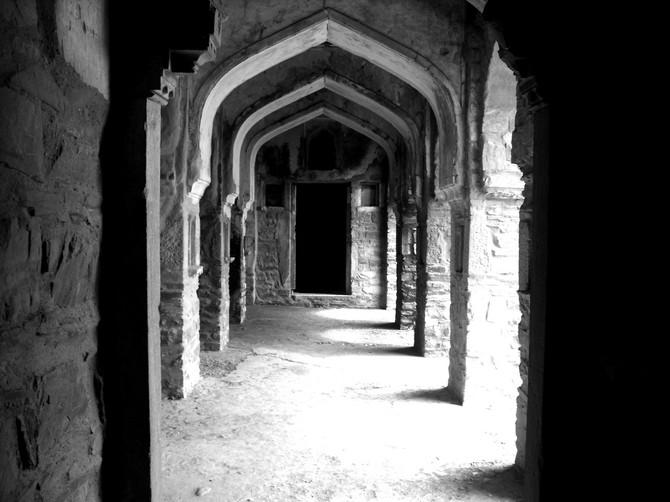 The ruins of Bhangarh are located at the edge of the Sariska Tiger Reserve in Rajasthan.
Bhangarh is believed to have a curse attached to it, thanks to a particular tantrik who was attracted to the local queen, Ranavati.
Legend has it that the tantrik mixed a potion into the queen's perfume that would make her find him attractive.
As luck would have it, the queen learnt about the plan and poured the perfume on a stone.
The stone then flew and landed on the tantrik and crushed him to death.
But the tantrik managed to get the last word.
He cursed the city and said there would be no roof left standing in Bhangarh.
Soon after, the kingdom went to battle with its neighbouring state, Asafgarh, which led to the ruin of both kingdoms.
There are a few temples left in Bhangarh, but there are no roofs on the houses.
ALSO READ Spookiest 5: India's most haunted places!
ALSO READ Is this India's spookiest railway station?
10. Go skiing in Gulmarg
Last updated on: March 27, 2014 21:05 IST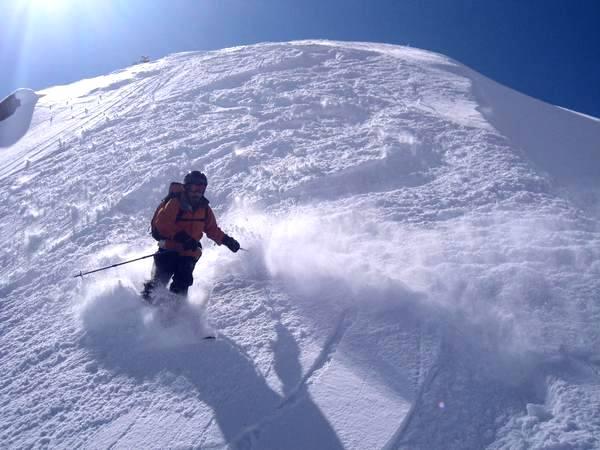 Our very own Gulmarg has some of the best skiing slopes in the world.
CNN International declared Gulmarg as the seventh best skiing destination in Asia and it is slowly but surely becoming the place for snowboarders and skiers from around the world.
Shouldn't that be reason enough to visit it?
But is skiing as easy as it looks? Here's a first person account of someone who did try her hand at it: Here's why you should go skiing in Gulmarg
Did we miss something?
Care to recommend some of your own experiences?
We'd love to hear from you!
Post your suggestions in the discussion board below and we'll draw up a new list soon!!
Stories we would like you to read!
Last updated on: March 27, 2014 21:05 IST
Click on MORE to see another feature...