Top 10: The BEST taxis in the world!
Last updated on: November 21, 2011 12:17 IST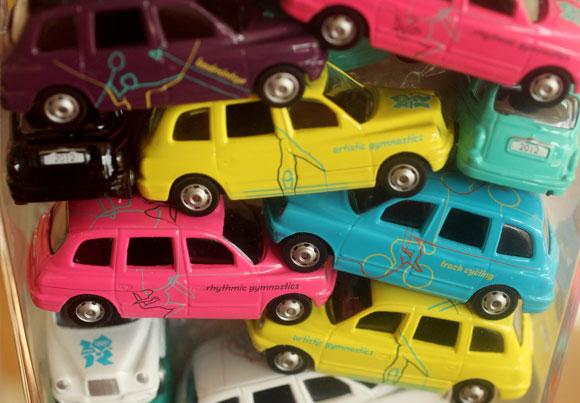 A cab, they say, is the best reflection of its city. A recent Hotels.com survey has some fascinating results.
 
Every so often we take a cab ride that becomes memorable. Hotels.com asked travellers from 23 countries across the world the cabs they loved the most. Here are the results.
10. Madrid
Last updated on: November 21, 2011 12:17 IST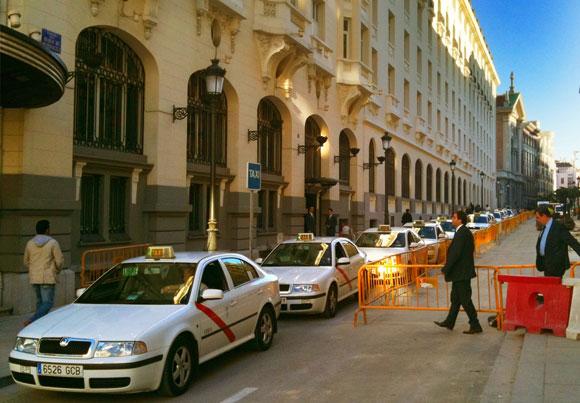 At number 10 are the
Madrid
cabs. The capital of Spain fell four places from number six last year. 
According to Wikipedia's travel guide, Madrid cabs 'can be hard to find during late hours on weekends' and its drivers are known to 'drive you around or through crowded avenues to increase the fare'. 
Most Madrid cab drivers don't speak English so it helps to have your directions written in Spanish and always, always carry your hotel's address in case you're lost.
9. Dublin
Last updated on: November 21, 2011 12:17 IST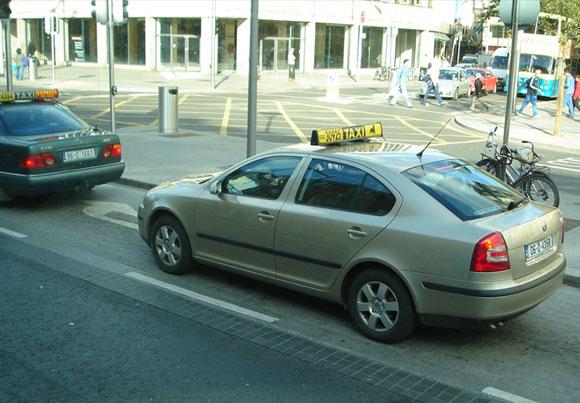 D
ublin
ranked number nine, one spot down from last year. Known to be safe and have friendly drivers, taxis in Dublin are in huge supply thanks to the 2001 deregulation. 
While this spells out bad news for drivers, tourists stand to gain as taxis are now easily found at all hours of the day. 
Today Dublin is said to have more cabs than New York. You can easily call for a cab either by calling for one over telephone, queuing up for one or simply, flagging one down by the side of the road. 
Like most cab drivers across the world, some Dubliners also try to take you through crowded streets or roundabout routes for higher fares so it is advisable to get your hotel to hire one for you.
8. Helsinki
Last updated on: November 21, 2011 12:17 IST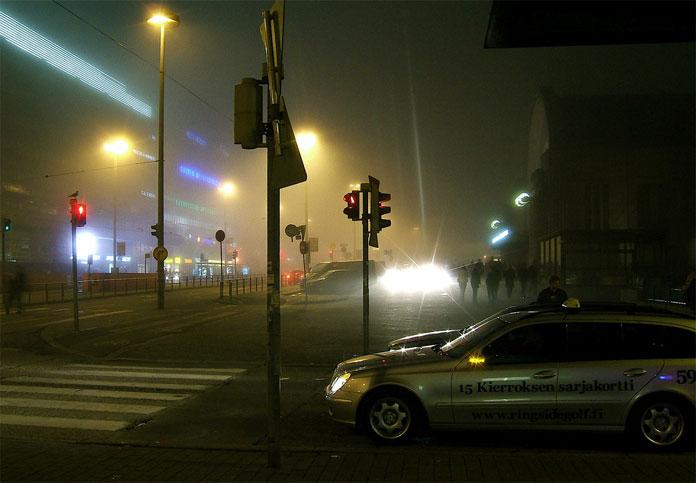 A new entrant in the top ten,
Helsinki
's cabs are among the most expensive in the world (a three-km ride in Helsinki would cost you anywhere between $14.06 and $20.29). 
Unlike in many other cities where drivers are supposed to pick up a passenger hailing for them on the street, it isn't compulsory in Helsinki. If an empty cab passes you it usually means there is a taxi stand nearby. 
The fares are regulated by the government and you can even pay by card.
7. Berlin
Last updated on: November 21, 2011 12:17 IST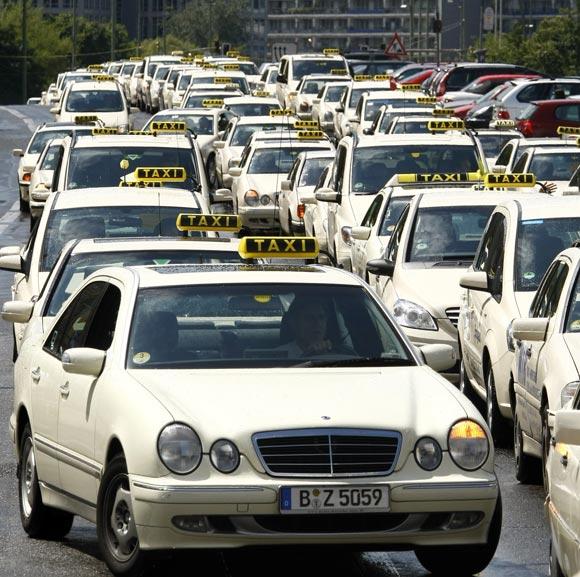 The capital city of Germany, Berlin fell three places from number four last year to number seven.
A taxi in Berlin is slightly less expensive than those in other central European cities.
Berlin Taxi is also said to be quite well organised and reliable. What's more? Most taxi drivers here speak English, which as many travellers would tell you, can be a blessing.
6. Bangkok
Last updated on: November 21, 2011 12:17 IST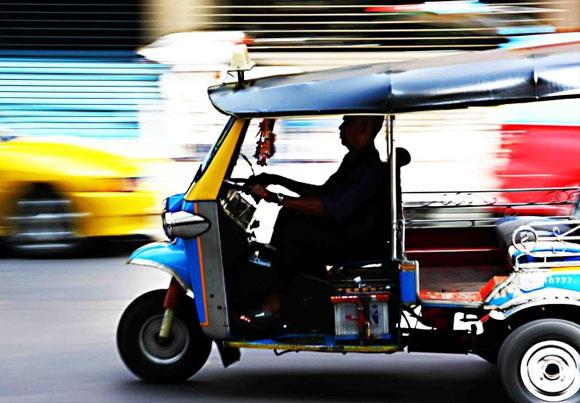 At number six are Bangkok's Tuk Tuks, which over 30 per cent travellers thought were the best value for money.
The Tuk Tuk drivers though were voted worst in the world for their quality of driving besides having scored rather low in cleanliness and safety too.
5. Singapore
Last updated on: November 21, 2011 12:17 IST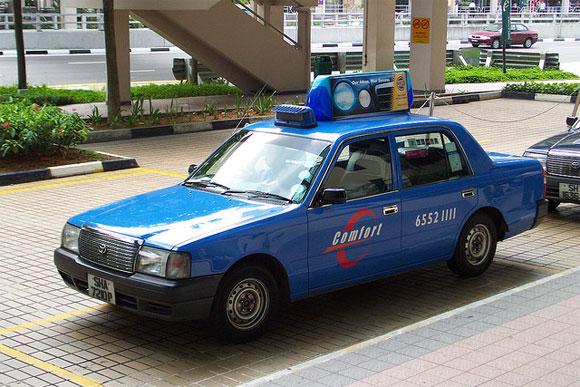 Singapore cabs were nowhere in the top ten list last year but the city raced all the way to number five this year.
Cabs in Singapore are said to be reasonably priced and honest and are especially popular amongst Indian travellers, 47 per cent of who voted them highest on cleanliness.
Singapore cabs were also voted the safest. In contrast New Delhi cabs were voted the dirtiest and the most unsafe.
4. Tokyo
Last updated on: November 21, 2011 12:17 IST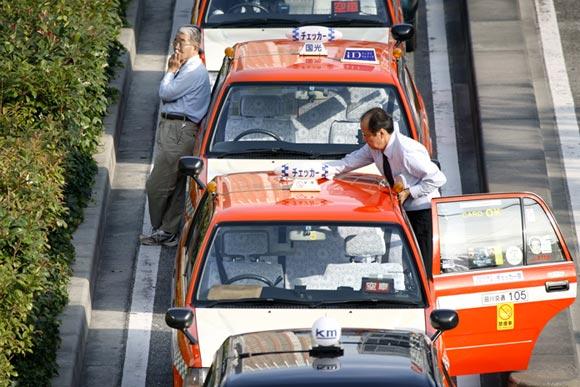 Even though a taxi ride in Tokyo could be tad expensive, it is generally said to be value for money.
There is no haggling over the fare, the system is regulated and fares are metered and you are not expected to tip because the fare is all-inclusive.
Although Tokyo cabbies don't always speak English, they almost always very professional, well turned out and courteous. They are even ranked on the basis of their conduct with the passengers as well as on road.
One last thing about Tokyo cabbies -- they also operate the rear left passenger doors. You're not supposed to open or close them yourself.
3. Hong Kong
Last updated on: November 21, 2011 12:17 IST
Taxis in Hong Kong are said to be clean and efficient. Most of them are air conditioned during summer and are comparatively cheaper than taxis in many large cities.
The driver's name and photo are stuck behind the front seat while a fare chart is stuck on the passenger door.
Even though tipping is not expected or needed the driver usually rounds up the fare to the closest dollar.
Interestingly though, Hong Kongers make for the most generous tippers according to this survey as over 47 per cent of them choose to tip 20 per cent of the fare.
2. New York
Last updated on: November 21, 2011 12:17 IST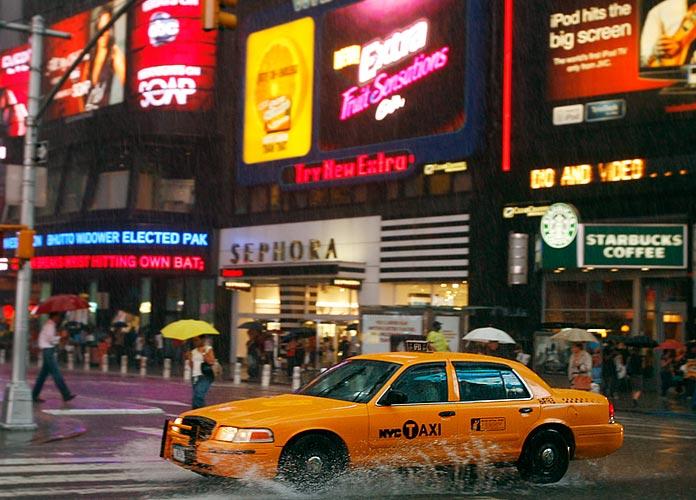 The most famous yellow cabs of New York came second in the survey scoring topping the charts in availability though its drivers scored the lowest in the knowledge of the area.
NY cabbies also scored low on customer service with over 12% voting New York taxi drivers the rudest in the world alongside their Parisian counterparts.
1. London
Last updated on: November 21, 2011 12:17 IST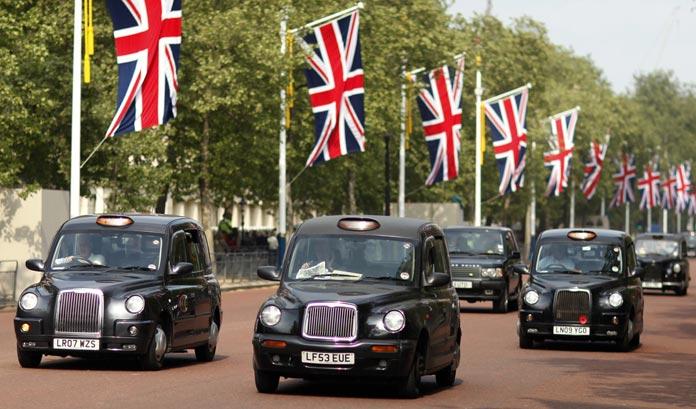 London's black cabs won nearly a third (28 per cent) of the votes the survey and was placed top in five out of the seven categories including safety, friendliness, cleanliness, quality of driving and knowledge of the area.
Even though they were also the most expensive and its drivers, the least popular amongst the Koreans for some reason London's black cabs have topped the survey fourth year in a row.