Eat, play, see: What you must NOT miss in Singapore!
Last updated on: April 8, 2013 09:50 IST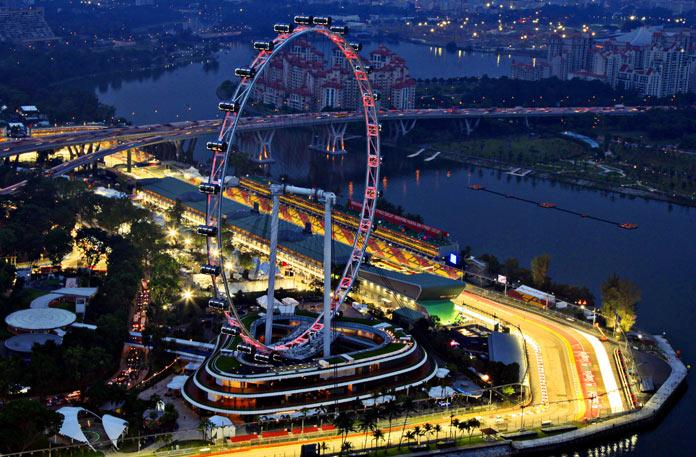 A quick guide to one of the finest cities in South East Asia
Indians holidaying in South East Asia often focus on Thailand with a bit of Malaysia and Bali thrown in.
Singapore is reduced to a two-day stop, usually with the intention of spending all that time in Sentosa Island.
Unfortunately, one may not even be able to scratch the surface of Singapore in that much time. The tiny city is packed with places to go to and can be the perfect destination for your next vacation.
In search of enough material for her book Eat, Pray, Love, Elizabeth Gilbert had to visit three countries, across two continents.
I bring you Eat, Play, See -- all within Singapore!
EAT: Must Eats in Singapore
Last updated on: April 8, 2013 09:50 IST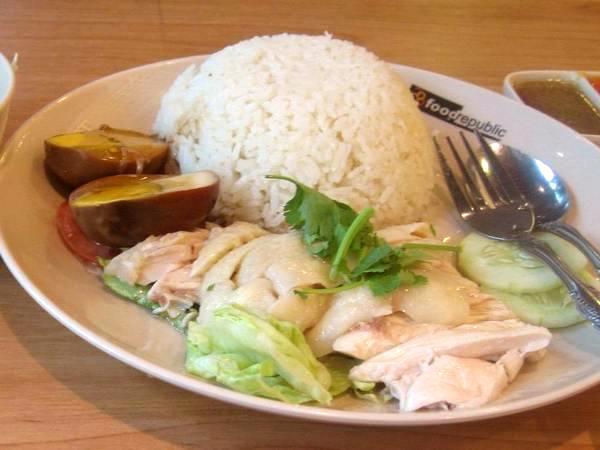 If you like seafood, head straight to Jumbo Seafood and order the Chilli Crab. Singapore's version of chilli actually means sweet chilli so your Indian palette will love it. A huge portion of shelled crab arrives in a delicious sauce that can be lapped up with their super soft buns made of rice flour.
Singaporeans claim Hainanese Chicken Rice to be their unofficial National Dish, even though the name itself suggests it to be Chinese. An unassuming stack of white rice with a side of broiled chicken surprises the senses with each morsel of the flavorful rice cooked in chicken broth. A popular dish, this graces the menu of all food courts.
Must Eats in Singapore
Last updated on: April 8, 2013 09:50 IST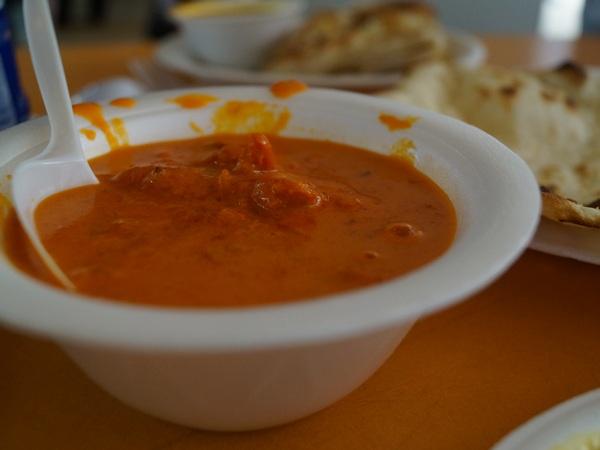 When in Rome, do as Roman's do. Chinese, Vietnamese, Indonesian, Malaysian and Japanese cuisines are very popular here and are well represented all over the city. Though there are many restaurants you could try these at, the atmosphere at Gardens by the Bay (covered later) is literally out of this world and warrants a dinner at Peach Garden Noodle House or Indo Chine (which is actually situated atop a Supertree).
And if a taste of home is what you crave, fret not. Just hop over to Little India and head straight to Tekka Food Centre. A hawker center, it has a multitude of options ranging from Butter Chicken to Biryani. Fine Dining it is not but a meal here will only put you back $10 (if you have a very big appetite) versus the $20-30 in most restaurants.
Singapore is all about the water and when there, a visit to a Waterfront Bar is highly recommended. Prive, located next to Vivo City is a great place to unwind after a long day of sightseeing. You can lounge around, looking out at the yatchs and sip on their delicious Mango Mojito.
PLAY: Child-friendly itineraries
Last updated on: April 8, 2013 09:50 IST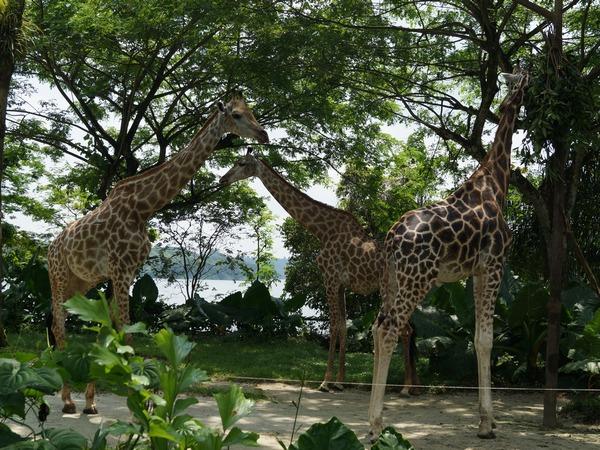 The Singapore Zoo should top your list if you're travelling with your children. The zoo is built like a huge forest, a little outside the city. Kids love the giraffes and the pandas as much as they are in awe of the gorgeous white Bengal tigers and the leopards. Many people will suggest you do the night safari but we recommend you do it without kids, it can be pretty scary for them. 
Singapore is built for people with children. There is not a single place in the city where a ramp hasn't been built to ease stroller movement. Take the metro (MRT) wherever you want to go. Not only is it economical, it is also very convenient. 
Child-friendly itineraries
Last updated on: April 8, 2013 09:50 IST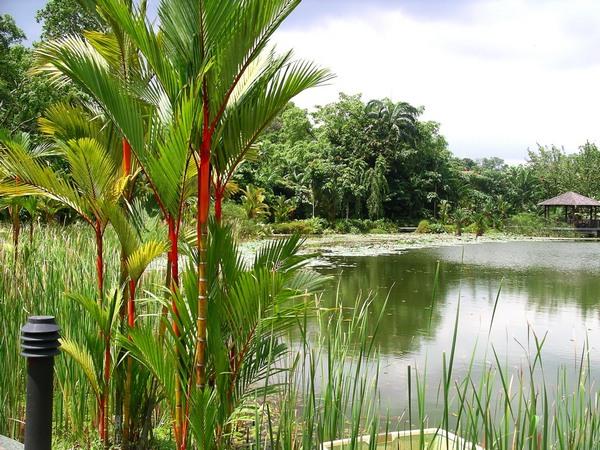 Sentosa can keep you and your kids busy for days but the thing they are most likely to enjoy is Universal Studios. Though a much smaller version of the one in USA, it has themed sections for Shrek, Madagascar and Jurassic Park amongst others. There are rides and shows that are great fun.
Picnics can be great fun in Singapore. Whoever told you that Singapore was a concrete jungle, did not see the right places. There are parks and gardens galore where it is a pleasure to go with your family and spend a day flying kites and lazing around. You can go to the Botanical Gardens or East Coast Park.
Don't forget to take your swimming costumes along. Head straight to Waterworld in Sentosa and spend a day splashing around in pools and enjoying the rides.
SEE: What NOT to miss in the city
Last updated on: April 8, 2013 09:50 IST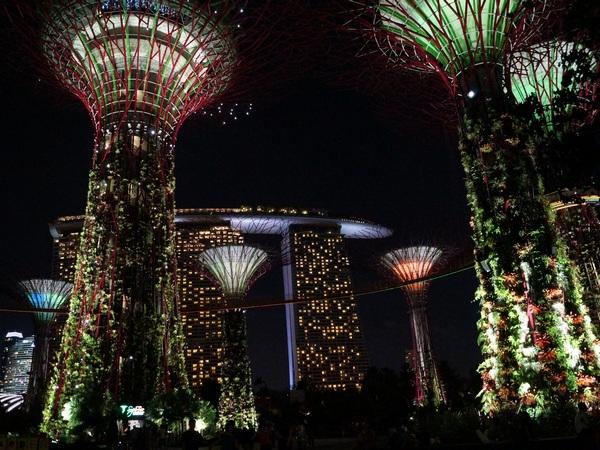 If you thought Avatar was unreal, you have to visit the newly opened Gardens by the Bay. It is a good idea to do so in the evening when the entire garden is lit up. The Super Trees created there are surreal, they transport you into another world just like Avatar did. There is a sound and light show at 8.45 that you must witness too.
If you want a flavor of the communities in Singapore, plan to walk through Little India, Chinatown or Arabic Street. Chaotic and absolutely poles apart from the rest of the city, these are colorful little pockets that you must see.
What NOT to miss in the city
Last updated on: April 8, 2013 09:50 IST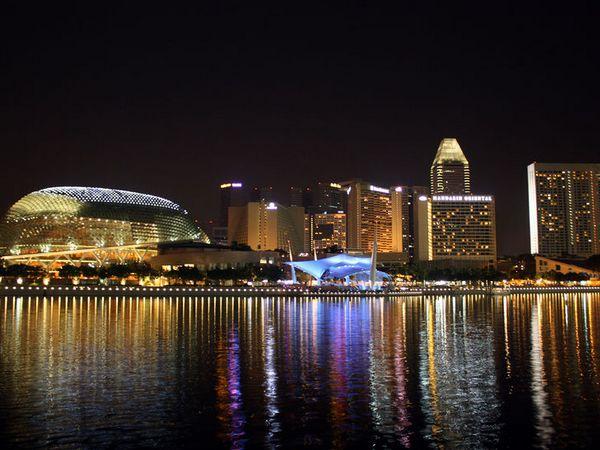 The aquarium in Sentosa is built like a glass tunnel under water. It can be quite an experience to walk under glass walls, with all kinds of marine life swimming right around you.
There is a free sound and light show at Marina Bay every night at 7.30. Unlike any sound and light show you may have seen, this one has laser lights projected onto water formations in a very innovative manner.