10 things I will miss about Delhi
Last updated on: May 30, 2014 18:57 IST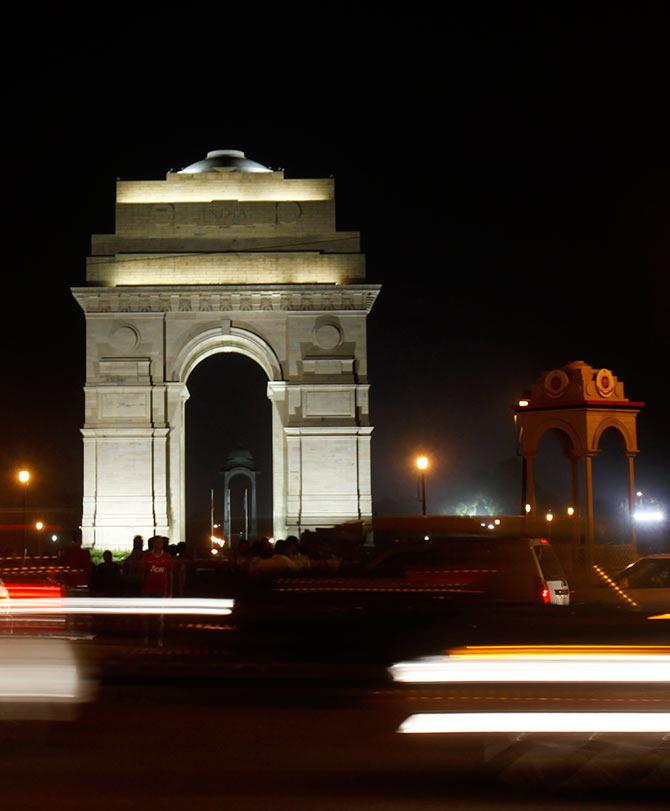 As she settles in Mumbai after having spent a lifetime in Delhi, Harnoor Channi Tiwary lists out all the things she'll miss about her city.
I was born and raised in Delhi.
This is where I learnt how to love and the city helped soothe my heart when it was bruised.
Delhi taught me how to be my own person, how to compete and yet not give my identity up in process.
This is where I made friends that walk by my side 3 decades hence and where I learnt not to trust every person who crosses my path.
There is no lane that I have not wandered through, looking for a delicious new discovery.
The wide roads, the weekend road trips, the food, the warmth, the greenery -- there is no end to my nostalgia but here are the top 10 things that I will miss the most about Delhi as I move to make the Maximum City (Mumbai) my home.
History peeping out of every corner
Last updated on: May 30, 2014 18:57 IST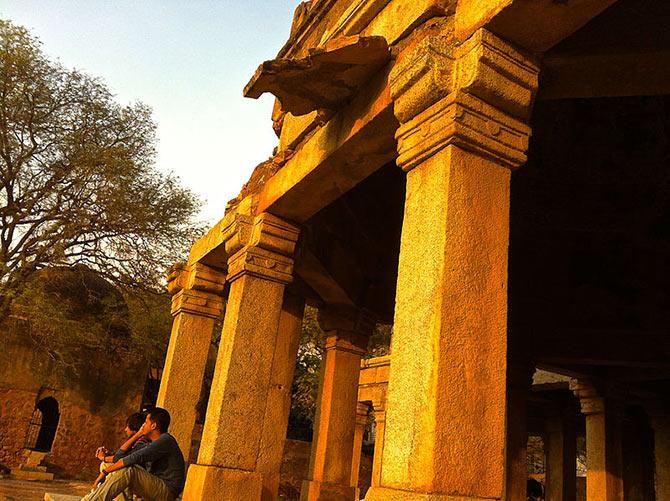 Driving through Delhi is like taking a history lesson every day.
William Dalrymple aptly named it the City of Djinns, a city that rose like a Phoenix every time it was destroyed.
Delhi's roads meander around tombs and forts with the same ease as they find their way past shiny new buildings.
Hauz Khas monuments as backdrops to fancy new eateries, parking near Red Fort to go eat at Karim's, or just lovely domes peeping out as you drive on the Barapullah flyover, Delhi never lets you forget that you are part of a glorious historically rich country.
Dressing up
Last updated on: May 30, 2014 18:57 IST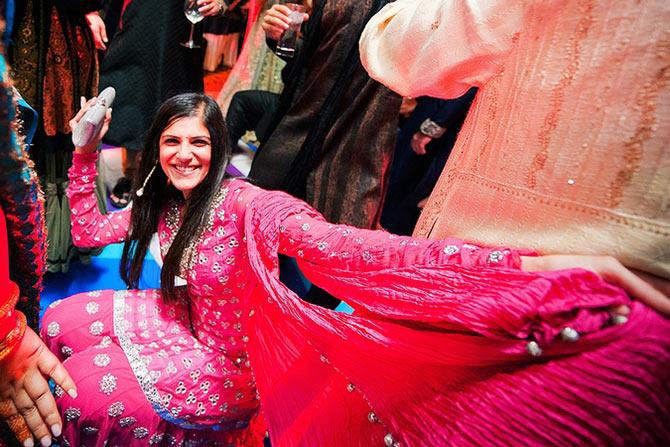 A month in Mumbai and I am already notoriously known in my circles to be the only one who dresses up. I mean it.
Any party or restaurant I visit with friends, everyone will be casually dressed and I would perhaps be the only person in the room dressed up and accessorised.
To give you perspective, I barely wear make-up and in Delhi would usually be the least dressed person in the group.
Yes, it is a cliche that we like to dress up in Delhi even if we go to the market.
But who's complaining?
Beats looking dowdy and eye candy is always a pleasing sight. I may be the odd one out in Mumbai but I'm not giving up trying to look good just yet.
Authorised parking
Last updated on: May 30, 2014 18:57 IST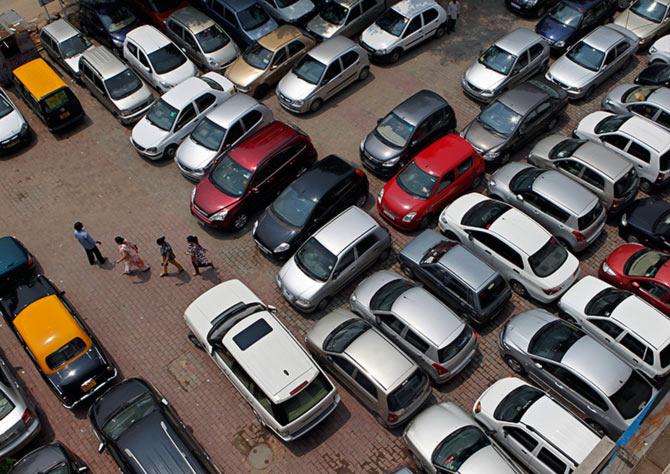 All my friends in Mumbai suggested against me getting my car to Mumbai.
Who drives here, they asked? Just take an auto.
Though I do admit that I love the option of being able to hail an auto to go just down the road (a thought unthinkable in Delhi unless I'm ready to shell out Rs 150 at the very least), I enjoy the freedom of driving my own car.
The roads are narrower though (this being an understatement) and one has to constantly evade buses and pedestrians alike but that doesn't deter my enjoyment.
But the one thing about driving in Delhi that I do miss is the facility of authorised parking spaces.
Any place you go to, whether it is the super crowded Nehru Place or even a local residential market, there is always the facility of parking your car.
I regret fighting with the parking attendants when they demanded Rs 20 instead of the Rs 10 printed on the ticket for the sole reason that I now understand what a boon parking is.
Wherever I may drive in Mumbai, it is always a guessing game on whether I am allowed to park my car on the road or not.
A 'No Parking' sign is easy to decipher but the lack of one doesn't imply permission, a concept I am slowly realising with my frequent trips to get back my towed-away-car from the police station.
Diwali festivities
Last updated on: May 30, 2014 18:57 IST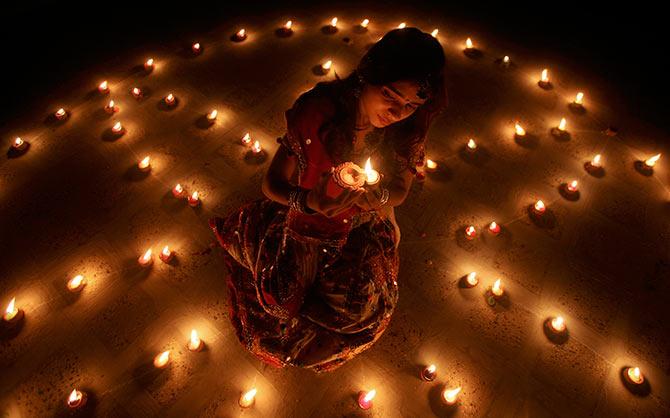 Something happens to Delhi as October rolls around.
The weather gets nicer, the people smile more (which I'm sure is connected to the weather getting nicer) and there is a certain excitement in the air.
It is the month of festivities, of card parties and buying mithai boxes in bulk.
Diwali month is an amazing time to be in Delhi, everything is so much brighter, more joyful.
As Diwali nears, every Delhiite's calendar starts filling up.
With house parties galore, there is not one dull moment. Wherever I am in the world, Diwali month will never be the same as it is in Delhi.
Highway dhabas
Last updated on: May 30, 2014 18:57 IST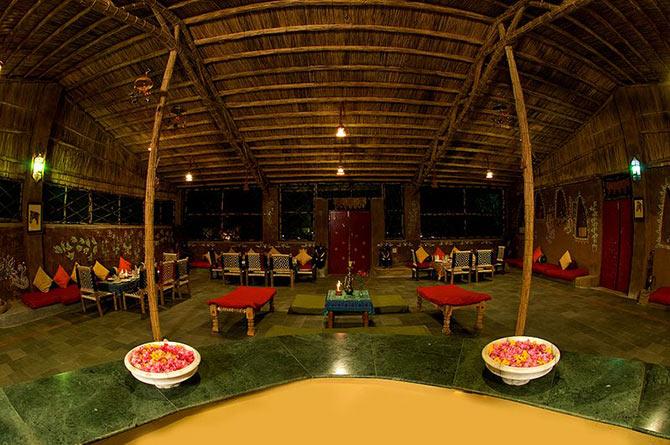 Many weekends, when we did not have any such plans to look forward to, we would pack a few snacks, get into the car and just drive off.
The options are aplenty -- go towards Murthal or head off towards Garh Mukteshwar.
A lovely foggy morning on Christmas, we drove down the smooth new Agra expressway and just went to Mathura for lunch. If you live closer to Gurgaon, the Jaipur highway or just a drive to Alwar are options.
Half the fun of these impromptu plans is the drive itself.
Green fields on both sides of the road, lovely endless stretches to drive aimlessly on and good music for company. But the other half of the fun is feasting in highway dhabas.
I agree that most towns in India will have options for scenic drives.
But no food can ever taste as good on the road as the food served in dhabas on GT Road.
Whether it is Murthal or Karnal, the dhabas serve piping hot food to be lapped up with soft tandoori rotis, all at laughably affordable prices remain unbeatable.
Foggy winter mornings
Last updated on: May 30, 2014 18:57 IST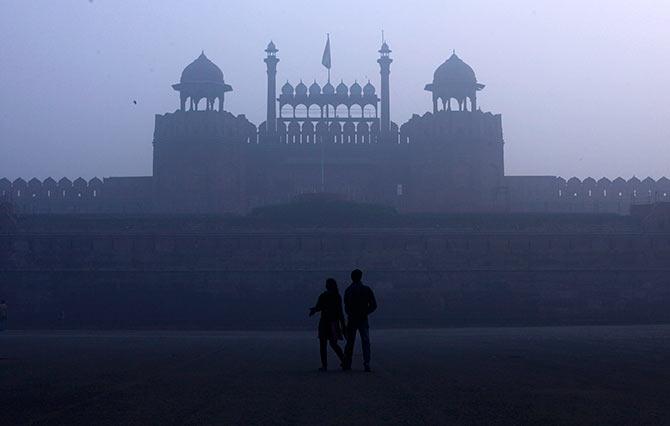 Delhi has distinct seasons.
And it doesn't believe in doing things halfway.
When it's hot, it's really hot.
But when it's cold, you can take out your fashionable coats and Burberry scarves (didn't I mention we like to dress up) and enjoy the season.
My favourite part of winters is to laze on a charpai in the verandah as the sun filters in through the clouds, a book in hand, munching on peanuts.
I could swear that the moongphali tastes especially good when you have it like this.
The shaadi season
Last updated on: May 30, 2014 18:57 IST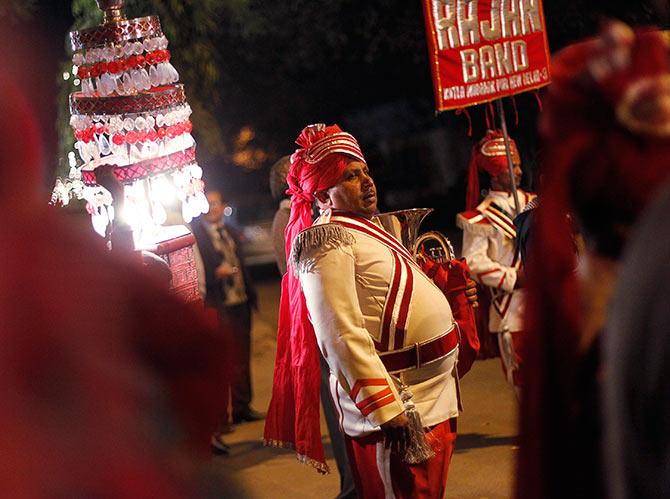 Come February or November and every Delhiite worth his salt is invited to a string of weddings. Delhi weddings have been the backdrop to many Bollywood stories for good reason.
They stretch over a week of celebrations, each day being a whirlwind of crazy fun.
The Sangeet (or Cocktail as it is now called) is often a more elaborate affair than the wedding itself with a scripted 'performance' by the bride and groom's family and friends.
The festivities lead into the Mehandi at home where women of the house sing and dance.
And of course the wedding itself.
With sets more elaborate than most movies, fairytale like décor, bar in the trunk of a car, more cuisines than you can possibly try and guests dressed in the latest fashion (backless blouses even if it is the peak of winter), weddings are events that you can't miss if you live in Delhi.
Gardens and parks
Last updated on: May 30, 2014 18:57 IST
Recently, I cringe every time my 3 year old daughter pulls my sleeve and says "Mama, let's go down and play."
'Down' in this posh suburb of Bandra translates into a crowded road.
A post-dinner walk means that I have to hold her hand tightly lest she runs into the traffic or trips and falls on the cobbled roads.
Thank god she hasn't asked to learn cycling yet!
Every colony in Delhi has a not one but numerous parks.
Whether it is the complexes of Gurgaon with curated lawns, the sprawling sectors of Noida where children are spoilt for choice or huge public gardens like Lodi Garden, Indraprasth etc, there is no lack of places to run around and just be a child.
And yes, the schools have football fields and cricket grounds larger than most residential complexes in the Maximum city!
Space
Last updated on: May 30, 2014 18:57 IST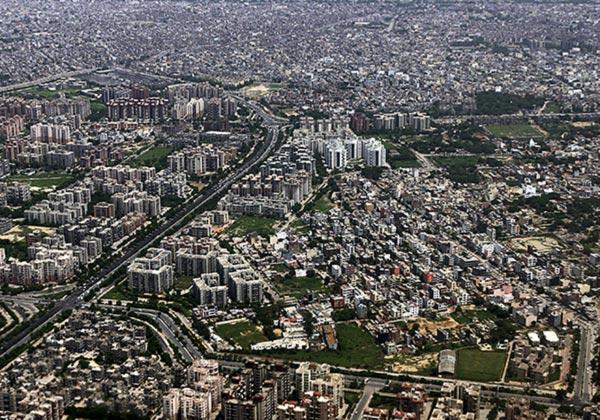 The concept of space needs redefinition when you move from Delhi to Mumbai.
I will miss my three-bedroom bungalow, with a backyard and a front verandah with a guava tree amongst all the other plants.
Miss having a store to keep knick knacks, a dining room which is distinct from a drawing room and an extra room just for my daughter to play with her toys.
All this, at half the rent that I am now paying for a tiny two-bedroom flat.
The Rashtrapati Bhavan
Last updated on: May 30, 2014 18:57 IST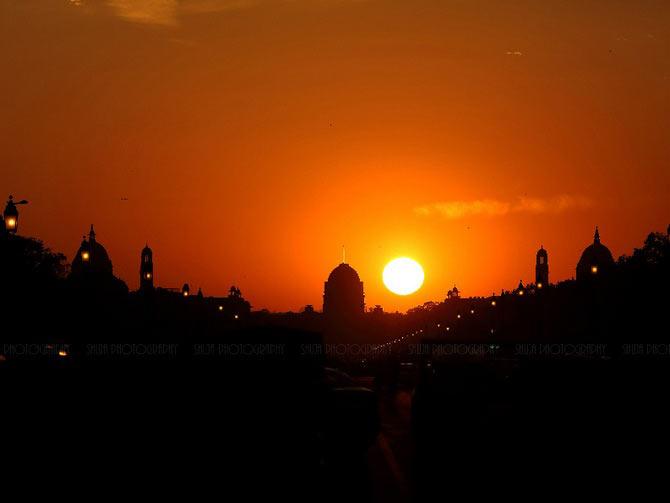 Something about Lutyen's Delhi brings out the patriot in every Indian.
It doesn't matter what state you belong to, everyone is an 'Indian' here.
The power corridors of Race Course Road, Akbar Road and Janpath (where I actually had the honour of residing for a year) are always abuzz with activity, election time or not.
Just driving around India gate in the evening, watching the monument light up or sitting in the lovely lawns on Rajpath is an experience in itself.
But my favourite part is the Rashtrapati Bhavan itself.
Whoever has not had the privilege of taking a tour of the Presidential house, I suggest you do so immediately.
A grand structure which is the perfect example of architectural brilliance, the Bhavan is the largest Presidential house in the world (with 340 rooms as against 132 rooms in the White House).