Vote! The best Diwali gifts this festive season
Last updated on: November 2, 2010 15:19 IST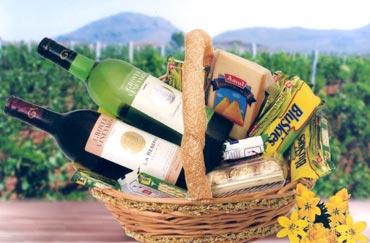 What would you like to recieve as a Diwali gift? Take our poll and let us know!
The festive time is a season of giving and goodwill and we all know 'tis better to give than to receive, but hey -- we're done to death with mithai and dry fruits!
And who doesn't look forward to Diwali presents?
So if you're debating upon just what makes for a great present, here's a light-hearted survey to let everyone (including your friends and family!) know just what rates well with you!
Innovative gift hampers
Imagine receiving a little wicker basket that contains a bottle of wine, cheese, crackers, fruit and fine chocolates instead of a plastic box containing kaju, badam and kishmish.
Of course, it does depend upon your individual taste, but then we're guessing you'll receive so many conventional Diwali sweetmeats regardless, this will be a welcome change.
An Apple iPod
Last updated on: November 2, 2010 15:19 IST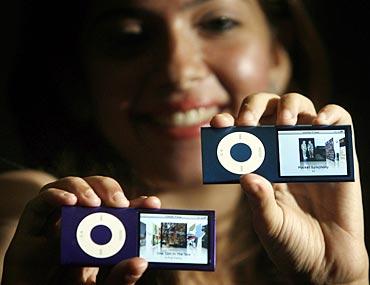 Say it with song -- these little babies are still hot and reign over every other mp3 player in the market.
The best part is that they can cost anywhere between Rs 3,200 (for the latest iPod shuffle -- older models come even cheaper) and Rs 25,900 (for the latest, highest storage iPod touch).
Spa treatment vouchers
Last updated on: November 2, 2010 15:19 IST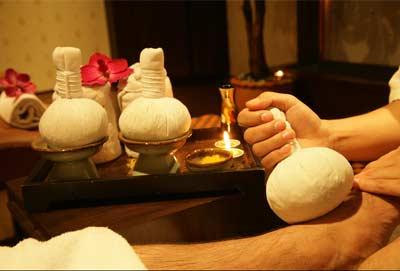 What better way to get over the hectic preparations and endless shopping by pampering yourself with massages and exotic treatments?
A day unwinding at a spa is sure to be the ideal gift for anyone this festive season, so spring for gift vouchers that suit your wallet.
Personalised Bollywood posters or paintings
Last updated on: November 2, 2010 15:19 IST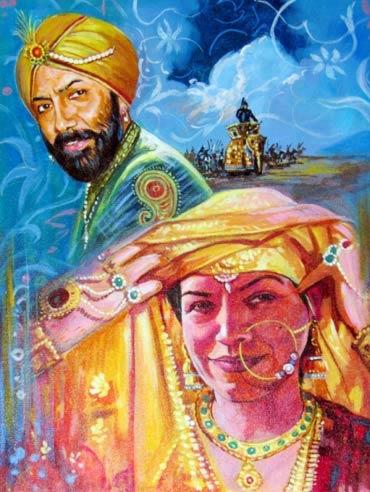 For those who want to have a little fun with presents, spring for something humorous and memorable.
Like what, you ask? Like a personalised Bollywood poster! You can try Indian Hippy (www.hippy.in), which offers hand-painted products by acclaimed Indian film poster artists.
For those who aren't quite as taken with gag gifts, paintings are another arty option.
A watch for him, jewellery for her
Last updated on: November 2, 2010 15:19 IST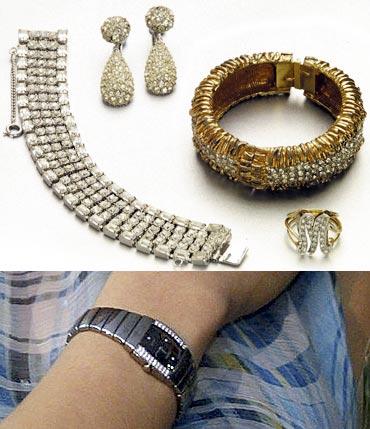 So you're Mr or Ms Moneybags? Splurge on luxury items like fine jewellery for your ladylove or a watch for your man.
While timepieces are available over a very flexible range of prices, though, jewellery can make a serious dent in your savings, especially with the prices of gold as they are. So you may consider toning it down a little, in which case Swarovski crystal jewellery is a neat idea.
Gift a get-away
Last updated on: November 2, 2010 15:19 IST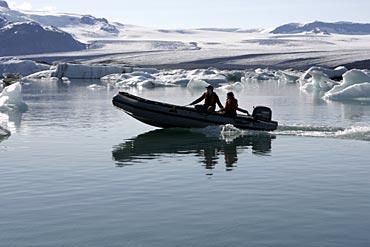 Kill two -- or in this case, all -- birds with one stone.
Gift your family and/or friends a travel get-away that all of you can enjoy together. In fact, you could celebrate Diwali itself at some exotic locale by footing the bill.
Tattoos
Last updated on: November 2, 2010 15:19 IST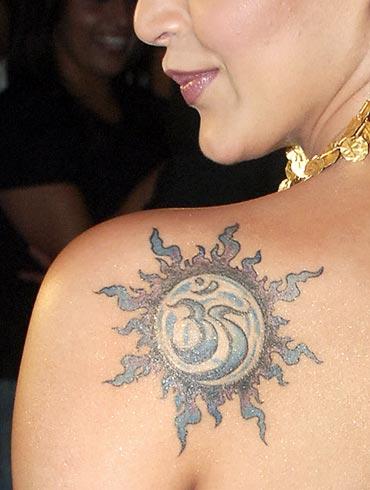 Now this isn't exactly a gift for granny, but if your siblings or pals are planning to get a tattoo of any sort, you could spring for it.
Not only is this an unusual buy, it's doubly special because it's going to last forever!
Designer duds
Last updated on: November 2, 2010 15:19 IST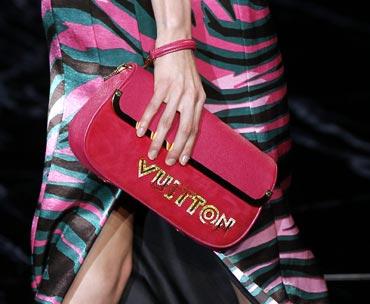 While most people hate to admit it, the fact is that everyone is falling for 'designerwear' today.
Don't believe it? Try it out -- gift a lady a labelled outfit or handbag and a guy branded shoes. And yeah, gauge what your reaction to receiving a similar present would be too!
Flat-screen televisions
Last updated on: November 2, 2010 15:19 IST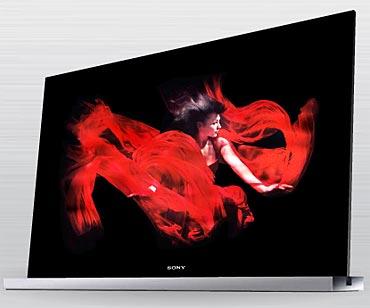 Is your family a group of hardcore TV buffs who gather around to watch Bigg Boss or Kaun Banega Crorepati together every night?
Buy a flat-screen television to send them straight to couch-potato heaven! The bigger the better and remember, Diwali is the best time to take advantage of those great discount offers.
Home decor
Last updated on: November 2, 2010 15:19 IST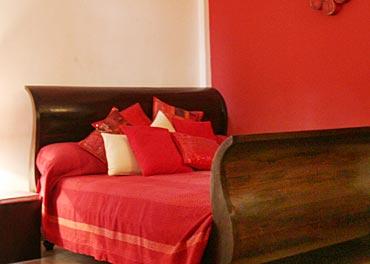 No, we don't mean those boring plain tablecloths and napkins. Use a little imagination!
Silver candle-holders, crystal bowls, bright cushions...anything that adds a great spark to one's home is bound to be appreciated, so make an effort.
Gold or silver coins
Last updated on: November 2, 2010 15:19 IST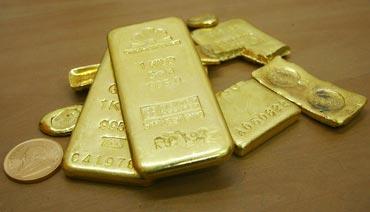 We all know that nobody ever wants to part with jewellery, even if we do term it an 'investment'!
So the next best thing is to purchase gold or silver coins for loved ones -- they'll appreciate and be appreciated too.
Kandils, diyas, candles and lanterns
Last updated on: November 2, 2010 15:19 IST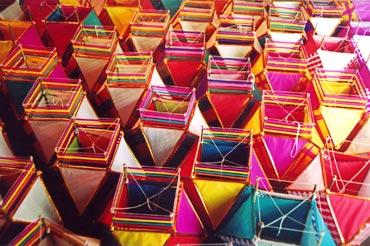 Hey, it is the Festival of Lights after all!
Gifting someone diyas, a pretty kandil or decorative candles for Diwali will never go out of style -- and it'll have the home looking beautiful too. It's a safe choice, one you can't go wrong with!