Mahatma Gandhi: What we MUST learn from his life
Last updated on: October 2, 2012 10:44 IST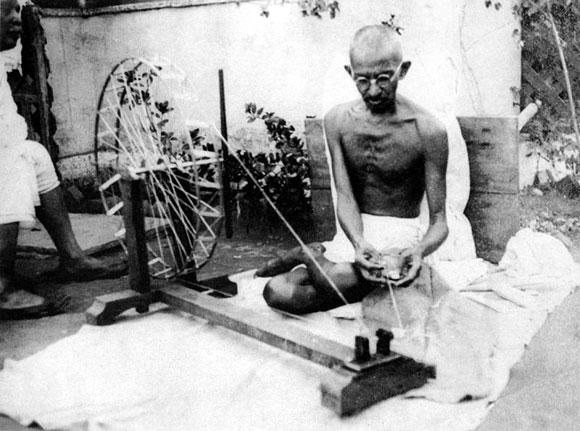 As the world celebrated the birth anniversary of Mahatma Gandhi, we look at some of the really important lessons to be learnt from his life.
Today is the 143rd birth anniversary of Mahatma Gandhi. Even as he helped India win independence from the British, Gandhi had grown beyond the stature of being just an Indian leader long before his death.
Gandhi's philosophy and wisdom continues to inspire hundreds of thousands across the world to this day.
As the world celebrates his birth anniversary, we look back at the life of the great man and the lessons we must learn from it.
Look beyond yourself
'There is more to life than simply increasing its speed.'
In very many ways, Gandhi could have led a comfortable life had he chosen to. The young Mohandas Karamchand Gandhi had a lot going for him -- he had, after all, a foreign degree, held a steady job and had seen the world so to say before that fateful night when he was thrown out of the first class train compartment at Pietermaritzburg in South Africa in spite of holding a valid ticket.
As he sat shivering in the winter night in the waiting room of the railway station, Gandhi could have well shrugged off and moved on with his life accepting discrimination as part of living and focussing rather on making two ends meet.
Instead, the night proved to be a turning point in his life as he decided to stay on in South Africa and fight the racial discrimination against Indians there. It was here that Gandhi would formulate the unique version of nonviolent resistance that would change the world for ever -- Satyagraha.
At a time when material benefits and personal gratification seem to be the call of the day, Gandhi's words ring truer than ever.
Also read: Remembering Mahatma Gandhi: 5 must-visit memorials
Mahatma Gandhi: What we MUST learn from his life
Last updated on: October 2, 2012 10:44 IST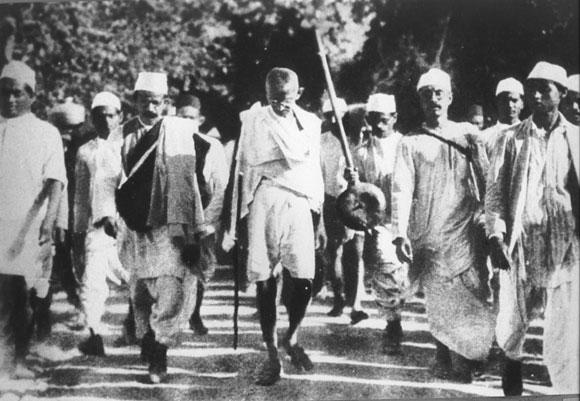 Lead by example
'An ounce of practice is worth more than tons of preaching.'
Few scenes are perhaps more inspiring than Gandhi leading his followers to the beach at Dandi during the Salt Satyagraha. The simple but defiant act of holding up a fistful of salt and sand went on to shake the foundations of the British Empire.
At Dandi as on innumerable instances before and after it, Gandhi led from the front and led by example. If he encouraged others to follow nonviolence and lead a life of simplicity he did so himself first, often at great personal sacrifice. It was what inspired his followers then and continues to do so to this day.
Mahatma Gandhi: What we MUST learn from his life
Last updated on: October 2, 2012 10:44 IST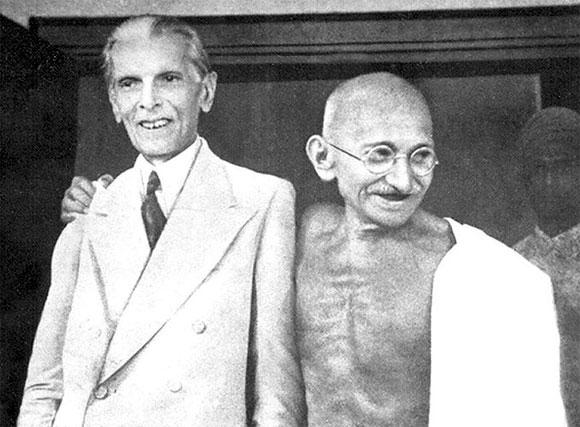 Learn to forgive
'An eye for an eye only ends up making the whole world blind.'
In some ways, Satyagraha and ahimsa as a form of struggle by the oppressed against the oppressor stems from the notion of forgiving.
In one his famous quotations, Gandhi says, "There are many causes that I am prepared to die for but no causes that I am prepared to kill for."
It was a belief that he stood by all his life. At a time when the world is out to get each other, forgiveness is perhaps the most relevant teaching of Gandhi today.
Mahatma Gandhi: What we MUST learn from his life
Last updated on: October 2, 2012 10:44 IST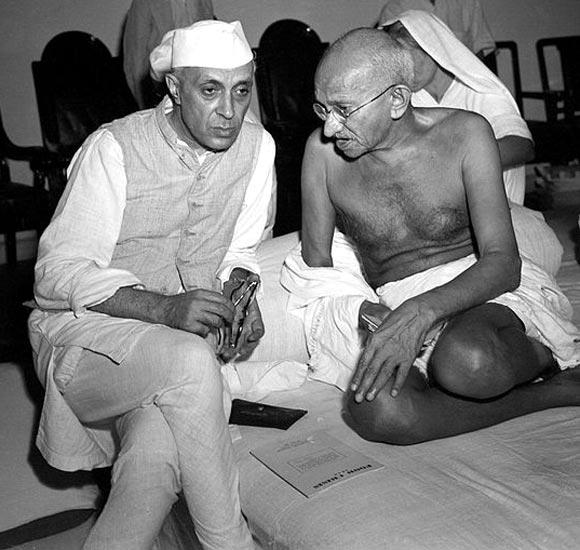 Don't lose faith; be patient
'If patience is worth anything, it must endure to the end of time. And a living faith will last in the midst of the blackest storm.'
Mahatma Gandhi returned to India in 1915 from South Africa and joined the Indian National Congress and the struggle for the rights of Indians soon after. The fight carried on through both the World Wars and lasted 32 long and painful years.
Rome, they say, wasn't built in a day. Independence wasn't won overnight. In times of instant gratification and quick results, faith and patience are perhaps the two of greatest virtues that seem to be in short supply and those one could aspire to achieve.
Mahatma Gandhi: What we MUST learn from his life
Last updated on: October 2, 2012 10:44 IST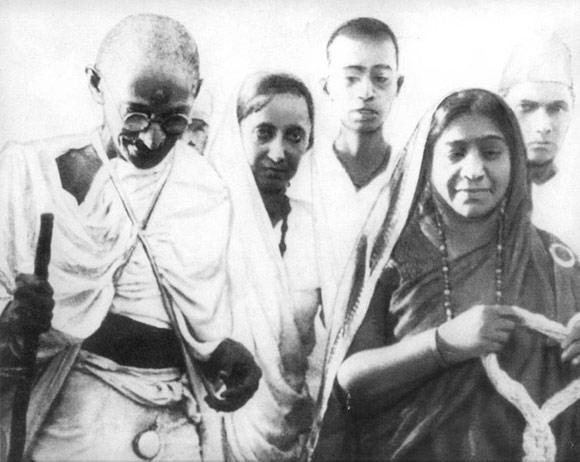 Be the change
'You must be the change you wish to see in the world.'
Gandhi's movement in South Africa and his struggle for freedom in India are two shining examples of what a single man can do when he dedicates his heart and soul to making a difference to the world.
It is easy to complain about the way the world works; about the sad state of infrastructure in the country or the rampant corruption and the absolute absence of morals. It isn't so easy however to pick up the shovel and clean the dirt yourself.
In one of his most oft-quoted lines, Gandhi asks us to be the change we want to see. There probably cannot be a greater learning from Gandhi's life than this.