'I introduced my friend and he proposed to her!'
Last updated on: September 16, 2011 11:52 IST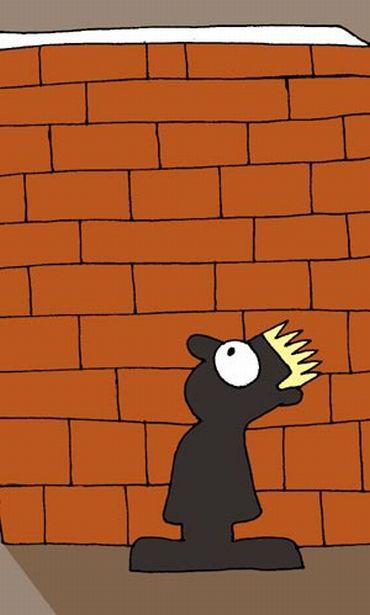 Is your love life under pressure? Are you troubled by your relationship? Get Ahead's Love Guru hosted a chat with readers on September 15 to help them deal with love problems. For those of you who missed it, here's the transcript.
---
Love Guru says, Hi there people and welcome back to the Love Guru chat! Let's start off, shall we?
---
rohit asked, hi there, been through hell; fell in love with a christian girl an it was an all out war against us, later with lot of pain decided to separate with correspondance once in a while. Now come to know she is almost getting married and it s tearing me apart. its tearing me apart. what to do????
Love Guru answers, I'm sorry to hear that, Rohit. When you separated, I'm guessing you didn't take into consideration that one of you would have to move on to someone else eventually and that is devastating you, I can understand. But there is a reason you broke up, isn't there? The two of you decided you couldn't face the tremendous amount of opposition from both your families and parted ways -- a mutual decision. I know how much you're hurting right now, but you need to reflect on what happened and move on -- in spite of how you're feeling, in the long run was it the right decision? You both decided you couldn't face the backlash, didn't you? So now you need to pick up your life again and set yourself on the path to happiness once more. It's hard, but not impossible. You should focus on yourself, what you want to do with your life, seek solace in the company of friends, maybe take a vacation with them, a change of scene will do you a world of good. All the best and remember -- this too shall pass.
---
ss asked, hi LG v r a cpl married from past 2 yrs. now we want to have fun with another couple. is it okay. will it affect our married life at later stage. pls answer.
Love Guru answers, If you both get involved with other people, jealousy and insecurity are the usual side-effect -- it's human nature. So it all depends really upon the two of you and how open-minded you are about sexual relations outside your marriage. It may all seem fine when you're considering it, but remember once you go through with it, there's no turning back. What's done is done and your feelings at that point of time, whether regret or anger or jealousy, will have to be dealt with in a way that leaves your marriage intact. Which, in my books, is quite an unrealistic situation.
---
Vishal asked, Listen, I am in love with a girl and we had a on and off relationship with each other for last 4 years. But when she finally said lets take it seriously, then we thought about discussing with our parents. On matching our horoscopes, our parents came to know that I am Mangalik and she is non-mangalik , and her parents had strong objection towards this and more-over pandit ji also told that this relation won't be good in future. Now I am torn apart between our parents objections and my passion & love towards her. I want to really marry her and love her and give her all the happiness she wants...Can you please advise what to do
Love Guru answers, Vishal, I don't really believe in charting out one's life and making important decisions solely on the advice of astrologers, so I'm afraid you're asking the wrong person for advice here! And as far as I know, Mangliks do marry after certain rituals prescribed by the astrologer so why this one is so pessimistic, I don't know. I'd say to pacify her parents, visit another prominent astrologer and see if you can't get this bleak prediction reversed.
---
Advice from the Love Guru does not reflect the opinions of rediff.com and should not be considered in the capacity of professional counselling.
Illustrations: Uttam Ghosh
'Since my last relationship failed I've lost interest in guys'
Last updated on: September 16, 2011 11:52 IST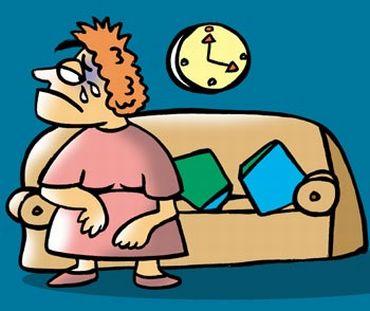 ---
rakesh asked, my gf is not talking to me from last one month...she is nt even ready to meet me...she said she want some time for her...i dnt understand y she doing all this.....though she love me alot.
Love Guru answers, Tell her she's had enough time to think about whatever she wants to -- one month is enough! She can't keep you hanging forever and either she talks things out like sensible people do or then it's better to part ways, because it's hardly fair to you to be waiting around for her ultimate decision.
---
ram asked, i m married ad wife does not care for me. i doubt her and shes more oriented to office friends. i want some one else to be always for me. what to do
Love Guru answers, What's the point of remaining in such a marriage? Either you both take steps to save it and repair the damage, or you part ways. And then you're free to look for someone else.
---
rashmi asked, Hi love guru, i had a broken love affair 3 years ago, now i just dont like such things and moreover i lost interest in guys..my parents want me to get married asap i m 30 years old female...Plzzzzzzzz reply
Love Guru answers, Three years is a lot of time, Rashmi. Surely one bad relationship shouldn't put you off men for life! Don't you want someone to love and cherish and share your life with, a family? Your parents are only doing what they think is in your best interest and I really think it's high time you snap out of it and make a conscious decision to move on from your past. I'm not saying up and marry the first man your parents want you to meet, in fact you don't even have to go the arranged route if you don't want to. But I really don't think there's any harm in you dating or then at least meeting prospective grooms -- you may be surprised!
---
hanji asked, hi,i'm in love with 1 girl she is my best frnd too,we are net frnds from more than 4 yrs,1 year before when i proposed her she said u r my best frnd & i can't go againt my family wishes as she is from different caste,we will be best frnd whole life,i accept her decision 2 months before she got engagment with 1 boy & 10 days later she accepts that she also loves me but still she cant marry me,still we compromise the situation,she want to meet me before marriage as we are staying in differnt town,she came & stay with me for 2 day,well we dont have any physical relationship but after that 2 days we both are deep love with each other & its very hard for both of us to stay away,but still we are ready to do marry whatever our family decided for us,but our situtation is very painful right now,is it right to continue in relation with her bcz we will be in touch like this i dont know we will be fair to our partners ,as my family is also lookig for matches for me .suggest me
Love Guru answers, No, I don't think it's fair to her partner or your future partner. And from what you're saying, it seems you've only met this girl once. Let me tell you, being in a real relationship is quite different from getting close and chatting online, even if it's everyday! Now, either the two of you take a stand against your families and get together to give your relationship a try, or then end things. It really can't continue like this -- you aren't in a relationship yet you say you love each other and yet you've met only once! The whole situation is weird and will have unpleasant consequences for everybody.
---
'I'm worried about losing my best friend after marriage'
Last updated on: September 16, 2011 11:52 IST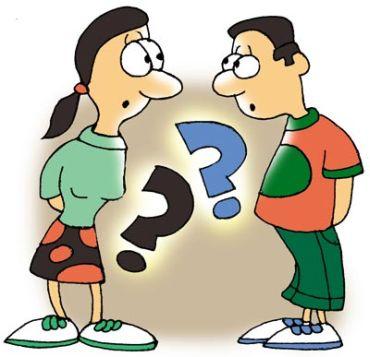 ---
rocky asked, i lvd a girl sincerely 4 more than 5yrs nd she also used to rome wth me for movies etc, but later when i introduced one of my b****** frnd, tht guy started proposing her. She infact started lykin him but my concrn is tht she is frm good family nd tht guy is like use and through policy, nw i want to stop her frm tht non sense relation.
Love Guru answers, Your friend hardly seems like a real friend, but at the same time, he did what you should have a long time ago -- he told her of his feelings! What were you waiting around for, this was bound to happen sooner or later! I would say lay your cards on the table -- express your feelings and tell her that it's only when he proposed that you realised you had made a mistake by keeping how you felt from her fo so long. And I would also suggest that you explain to her that even if she doesn't feel the same about you, you don't think your friend is the right guy for her and she deserves better. This is the best you can do -- be honest. Ultimately, it's her decision whether she wants to take a chance with him or not.
---
spoo asked, hi loveguru...i have a weird problem...i love this guy who happens to b my best frnd and whom i know very well...i cannot imagine life without him..but that doesnt imply i want to marry him. but the thought that sometime in life we may not be together anymore is too much for me to bear.what should i do about it?i' sure if i get married to some1 else, the equations would definitely change and that's what i dont want.i have spoken to him, but his logic is that though he too loves me,we are too similar to be complementary..what do i do?
Love Guru answers, Look, drawing conclusions about being too similar etc etc is just analysis. Only when you actually get into a relationship will you both know whether it's working or not. So it boils down to this -- either take a risk and try out the relationship, or then don't give it a shot and risk losing each other in the long run. If you love each other, stop thinking so much and just go with the flow already -- you never know how things turn out!
---
EC asked, Hi LG, Have been married for 8 years now, my wife is extremely egoistic, abusive and violent - even in front of our 6 year old kid. I remain silent most times for the kid's sake. How does one deal with a spouse with such characteristics ? Have tried talking to her but to no avail.
Love Guru answers, Let a therapist do the talking for a change -- I'd say you both need couples' counselling.
---
krishna asked, Things are super smooth in my life,my mom respects my wife as her daughter and my life like her more than her mom,but some times my wife becomes so possesive at times and feels i dont listen to her,but in real life scenario she is little immatured for certain things and my mom's experience helps,so its tough for me to consider her suggestions,though is not a big problem as it comes in a blue moon yet a speed breaker can you help ?
Love Guru answers, You can explain to your wife that she's lucky to have a mother-in-law who's so understanding and loving towards her. And while she's entitled to her opinions, that once in a while, maybe she should listen because your mother is talking in her best interest. She's elder and more experienced and so not everything she says that doesn't suit your wife is necessarily in the wrong.
---
kausik asked, hello love guru.. on behalf of my fried i am asking. he married three years before. his wife is very good but he is not happy . he want to make a friendship some other girls so that he will get relax is it correct??
Love Guru answers, No it's not.
---
'The colleague I slept with turned out to be my wife's distant cousin'
Last updated on: September 16, 2011 11:52 IST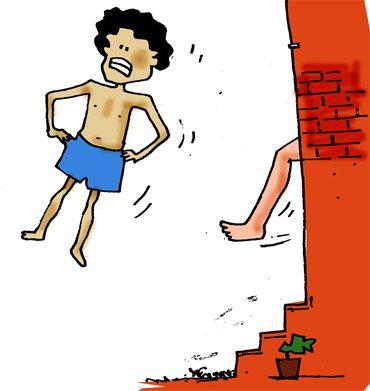 ---
gay asked, I am gay. Been in a bad relationship before. Problem with me is I get attracted to only guys with boyesh looks. but they are all immature to handle a serious long term relationship. All those mature men dont attract me physically. Dont know what to do. I feel very lonely. Some times feel, It should have been better that I get married to a girl, although I know that is wrong. What do you suggest?
Love Guru answers, Don't stereotype people -- in fact, being gay you should be the last to do so! Not every man with boyish looks is necessarily immature. You just haven't found the right person yet. And I would strongly suggest that you don't even consider marrying -- it will ruin someone else's life as well as your own to go against your nature.
---
Pavan asked, Hi LG, I have this girl in my office to whom I was attracted. Recently on a business trip we grew closer and slept together. Ironically, my wife introduced her as her distant cousin in a wedding we attended. I am now confused if this girl would have told my wife what happened. I tried to get some hints from my wife but was negative. The girl just smiles but doesn't confess Am not able to get over my fear. Should I change job?
Love Guru answers, Look, if she wants to tell your wife she will anyway, whether you're at the same office or not. But she hasn't so far, so hopefully she won't. If the situation is awkward, you can consider changing jobs for that reason. Maybe next time you'll remember that life can throw anything at you and the best policy is to be loyal and honest, if you value your marriage.
---
lol asked, hi loveguru,what's ur opinion about one sided love..one where the girl is absolutely sure that she wants the guy but the guy is looking out for more options..would convincing work?especially if they are really close friends?help me plzz
Love Guru answers, Looking for 'more options'? If he knows the girl likes him already and has told her he wants to see other women and then decide whether to get together with her, he's an opportunist who doesn't deserve her devotion. If he doesn't know of her feelings then the first step is to let him know.
---
shradz asked, Hi LG, I met my ex after 5yrs in different city during office tour. We became close over the phone and I went to meet him home. We got physical and now he wants me to meet me everytime I visit there. It looks she hasn't had a happy life but I do not want to ruin our lives and forget this incident. She has been sending quite a few mails and I donno how to respond or how to let go.
Love Guru answers, He? She? Look, whether your ex is a male or female, the only thing to do is respond and gently let him/her know that you can't keep this up and you're sorry if you gave the wrong impression. It's not that you don't cherish what you had together, but it's in the past and you don't want it affecting your present.
---
Love Guru says, That's all we have time for today, people -- till next week, goodbye and all the best!
---