BEWARE: These Indian cities DON'T love lovers!
Last updated on: February 7, 2012 18:28 IST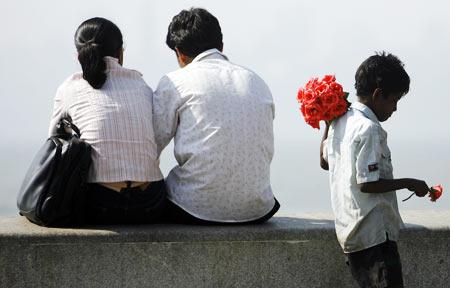 Here's a list of Indian cities and towns we've compiled, based on incidents reported in the media, that don't tolerate young lovers cosying up in public places. Which do you think is the most hostile when it comes to romance? Take our poll and let us know!
In recent times, the Indian tolerance level towards public displays of affection between young lovers seems to have plummeted.
Earlier, they only had to avoid the prying eyes of their parents. But now the list includes a self-proclaimed moral brigade -- made up of the police, political and cultural outfits -- who attack young romancers at the slightest provocation to gain media mileage in an era infested with 24X7 TV news channels.
And at this time of year, in the build-up to Valentine's Day, the situation usually esclates.
In what is termed a war against vulgarity and the 'influence of pernicious Western culture', there seems to be a noticeable increase in hostility and insensitivity towards young couples in public places.
Whatever the grouse of these moral brigands, hapless Indian lovers have never had as tough a time as in recent years.
While the activists of the Sree Rama Sene in Karnataka, the Shiv Sena in Maharashtra and North India and Bajrang Dal activists across the nation are known to disrupt Valentine's Day proceedings, the police in certain cities also seem to go on a rampage when it comes to young love.
In the following pages, we bring you a a list of cities and towns where young couples have been targeted in the recent past, either on V-Day or otherwise, for various reasons.
Read on and cast your vote for the most couple-unfriendly Indian city/town. If you think we've missed a place or two, please be sure to post your comments in the message board below, along with the reasons why you think they should be included.
Disclaimer: The following incidents are not a result of and do not necessarily reflect the views of people occupying these cities and towns. Neither do the attacks on lovers in these cities imply that all the residents abhor harmless public displays of affection.
This disclaimer is included in the hope that India has not gone the Taliban way yet and most of the incidents are one-off.
Orange city sees red
Last updated on: February 7, 2012 18:28 IST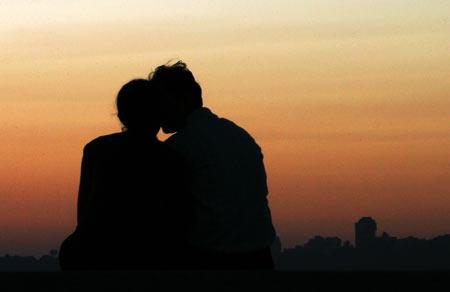 This is the most recent example of harassment that's made the news.
In 2012, the social service branch of the Nagpur police rounded up 30-odd couples occupying a city garden and embarrassingly hauled them off to the police station within full view of an assembled public.
Nagpur, in north-eastern Maharashtra, was divided in its opinions. There were some who favoured freedom for couples in public places and those who were against it. While rights activists dubbed it a violation of fundamental rights, those who supported the police action said couples should maintain a degree of decorum while enjoying themselves in a public space.
Some angry citizens even attacked the police for not raiding the booming prostitution dens in the city but rounding up young couples instead and submitting them to public humiliation.
Do you think Nagpur is the most hostile when it comes to romance?
Move on to the next slide and register your votes on the last page of the slideshow.
Muthalik and his marauding men in Mangalore
Last updated on: February 7, 2012 18:28 IST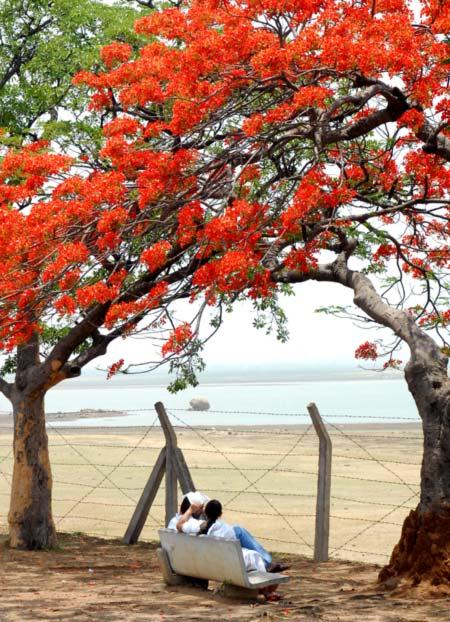 Remember the Pink Chaddi campaign? And a certain Pramod Muthalik and his Sree Ram Sene, under whose watch the anti-Valentine's Day campaign was launched?
The self-styled activist and his right-wing Hindu group shot into the media spotlight when, on January 25, 2009, under Muthalik's orders, his hooligans attacked a pub in Mangalore. They manhandled the women patrons there, even molesting them and trying to chase them out. Why? Because women drinking in a pub, the Sene believes, are a collective insult to Indian values.
Three women were hospitalised as a result of the incident and their partners also bore the brunt of the Sene's mindless attack.
The same year, Muthalik threatened to take young couples celebrating Valentine's Day to task -- a threat which gave birth to the Pink Chaddi campaign -- because, according to him, Valentine's Day is all about lust and not love.
Without doubt, February 14, 2009, was a muted affair, not only in Mangalore but in other cities across Karnataka too.
Move on to the next slide and register your votes on the last page of the slideshow.
Punishing partners, Pune-style
Last updated on: February 7, 2012 18:28 IST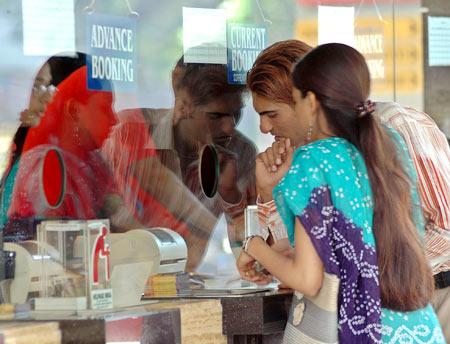 Political parties are known to raise the bogey of 'Western influence corrupting Indian culture' every time they want cheap publicity.
And the Shiv Sena fits that category. Party cadres have been attacking shops selling Valentine's Day goodies in cities and towns across Maharashtra each year, including Mumbai.
While the annual vandalism is bad enough, Shiv Sena activists went a step further in 2009. To discourage young couples celebrating Valentine's Day in Pune, two helpless young couples were hauled up and forcibly "married" off to each other to teach them a lesson. They were made to exchange flower garlands in a scene that brought to mind a kangaroo court meting out spot judgment.
Move on to the next slide and register your votes on the last page of the slideshow.
Ujjain under the scanner
Last updated on: February 7, 2012 18:28 IST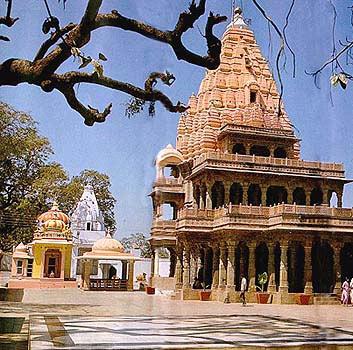 This one takes the cake when it comes to aggression and hostility shown towards members of the two sexes mixing.
On Valentine's Day 2009, a rabid group of alleged Bajrang Dal activists in Ujjain, Madhya Pradesh, mistook two siblings for a couple showering affection on each other publicly. The result: the poor brother-sister duo were beaten black and blue before somebody brought the fact of their relation to the notice of these marauders.
The culprits were arrested, but the Bajrang Dal distanced itself from the incident by going on record to state that the goons were not their activists and that they did not indulge in such violent activities.
This is a glaring and most shameful example of the level of intolerance that a number of Indian cities and towns show towards young couples.
Move on to the next slide and register your votes on the last page of the slideshow.
Ghaziabad gives Majnu a bad name
Last updated on: February 7, 2012 18:28 IST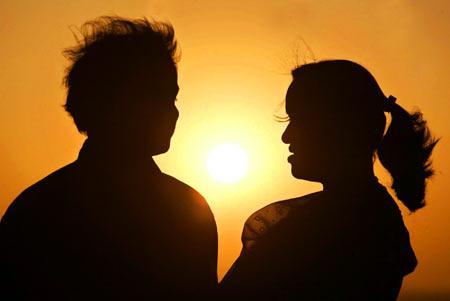 Let us turn back to the police and their stance on romance. The men and women in uniform are no less culpable when it comes to displaying needless hostility towards young couples.
Some time in November last year, the Ghaziabad police began a campaign, stylishly named 'Operation Majnu', to discourage couples from getting intimate in parks and other public places.
The operation was planned and executed by Alka Pandey, the lady station officer at Ghaziabad police station, to curb the overt ardour of the city's youth.
Operation Majnu in action saw policemen haranguing youngsters in a public park in Sahibabad. While the girls were berated by the station officer, the men, the so-called 'Majnus' who needed to be straightened out, were made to do sit-ups!
Interestingly, the police turned up for their 'operation' with a slew of television cameras at hand to film them in action.
Please register your votes here.