7 reasons why people cheat on their partners
July 31, 2014 17:00 IST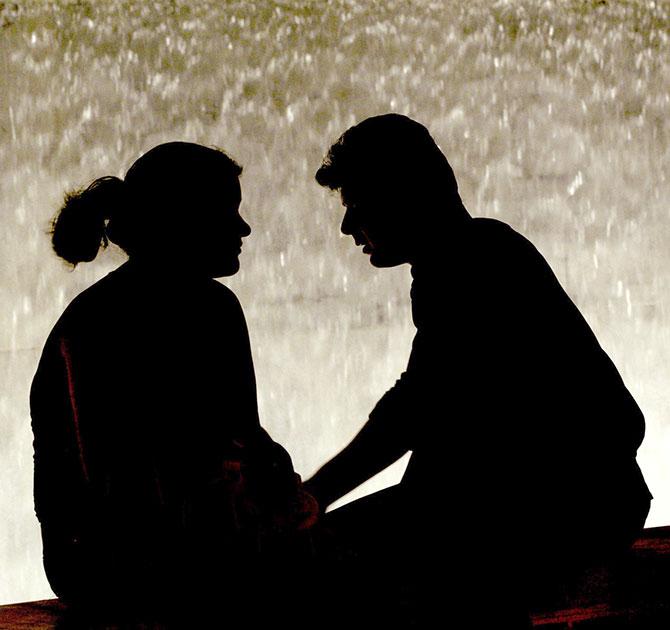 Infidelity is the cause for most marriages to break. Paloma Sharma finds out just why it is that people stray.
Till death do us apart, or equivalent vows of fidelity in Indian marriage ceremonies, don't seem to hold as strong as they once did.
Dr Archana Jambusaria, psychologist and hypnotherapist, attributes most marital breakdowns to infidelity.
In a recent study conducted by Mumbai-based marriage counsellor, Dr Sanjoy Mukerji, 40 per cent of the 500 couples who participated in his survey were engaged in extramarital affairs.
Sexologist and relationship counsellor, Dr Uttam Dave, has seen a similar trend in his practice. "Infidelity is common," he says. "The strange part is that people do not feel guilty about it as we would expect."
Here, experts talk about seven common reasons that cause spouses to stray.
Please click NEXT to continue reading...
1. Novelty
July 31, 2014 17:00 IST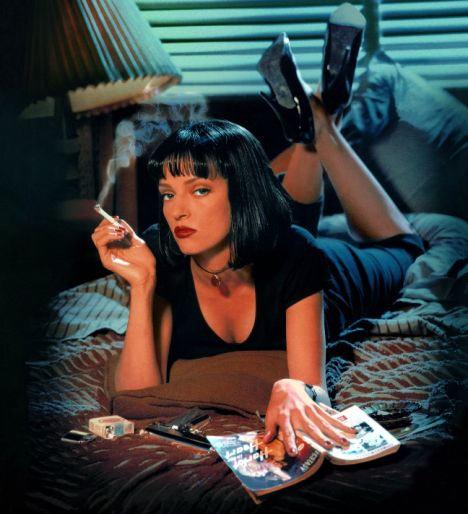 There's a thrill that comes from walking on the wrong side of the line drawn by society.
Teenagers indulge in tobacco, drugs and alcohol; older people get their adrenaline rush from cheating.
Interestingly, the reasons differ for men and women.
For men it's physical chemistry.
"Usually for men, the reason is attraction to a new body… and availability," says Dr Mukerji.
Meanwhile, women go looking for a new partner when they feel emotionally insecure.
"For women, infidelity happens when love AND lust are missing," he says.
"When somebody else comes along and fulfils these needs, making her feel that she is good enough, she doesn't resist.
"More than just the sex part of it, it is the belonging."
Despite the stark contrast in the reasons for men and women to take on an available partner, one thing remains the same for both,
"It's just a change that is a part of the excitement. Some people cheat as a means of time pass. Or to spice up their lives," Dr Dave says.
Please click NEXT to continue reading...
2. Balancing Time
July 31, 2014 17:00 IST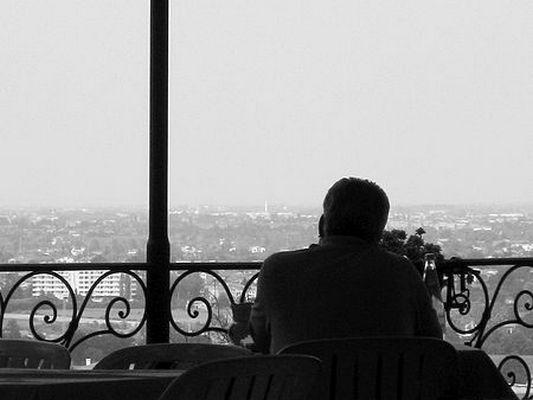 When one partner is always otherwise engaged, a rift in communication begins.
According to Dr Mukerji, "That is when you start seeking someone you can connect with.
"Although it is not necessary that the affair is physical right from the beginning, friendship and spending time together does eventually lead to it."
Dr Dave says the affair may not turn physical at all.
"Spending too little time together can give birth to emotional infidelity."
Whether physical or emotional, loneliness causes people to seek alternative partners as a distraction or even as a replacement for an absentee spouse.
While spending time apart and on one's own is important, it's essential always to be able to communicate.
"Communication and understanding the other persons perception are very important for partners if they want to make their relationship a healthy one," Dr Jambusaria says.
Please click NEXT to continue reading...
3. Idealism
July 31, 2014 17:00 IST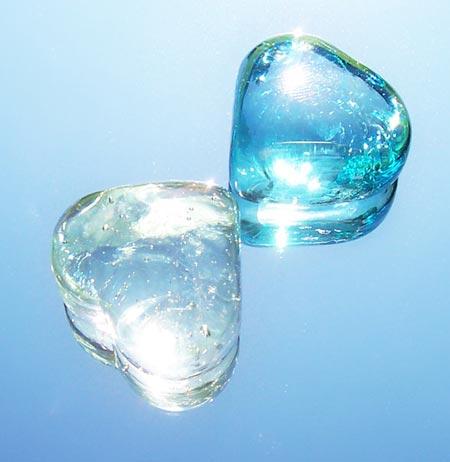 Though women and men expect different things from their partners, both have a tendency to be idealistic about the relationship," Dr Sanjoy Mukerji says.
Women are bred on fairytales of Prince Charming; men have fantasies of a woman who combines both the Sexy and the Sati, changing into either on demand.
Both expectations are equally ludicrous.
Idealism gives rise to unrealistic expectations which further fuels feelings of jealousy and inadequacy.
People are idealistic about the course of their relationship too. What we watch and what we read has a lot to do with that.
"The media makes us believe that relationships just happen," Dr Dave says.
"In reality, every relationship needs to be worked on. Films by and large create such myths in our minds."
A good relationship isn't quite good enough. It has to be perfect, just like one's favourite onscreen couple.
But when onscreen drama seeps into real life, the results can be devastating because according to Dr Jambusaria, "Every individual has a different meaning of a perfect relationship."
When the couple is unable to bridge the gap between what they expect their partner to be and who their partner really is, a third person seems like an extremely tempting option.
Please click NEXT to continue reading...
4. Forced marriage
July 31, 2014 17:00 IST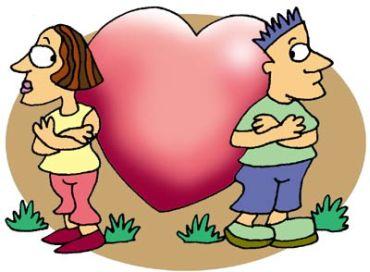 Dr Dave cites vengeance as a reason for people to cheat.
Hurt spouses cheat as a means of payback when they find their partner indulging in an extramarital affair.
But cheating as a form of revenge goes beyond the borders of urban India.
The arranged marriage system, which is still often perceived to be the only proper way to wed, is not as choice-friendly in smaller towns as it is in metros.
"If somebody didn't want to get married and has done so under pressure, or if they loved someone else, a previous affair can continue or a new one can start even after marriage."
Please click NEXT to continue reading...
5. External Influences
July 31, 2014 17:00 IST
An Indian woman who is at peace with her in-laws is as rare as a four-leaf clover, and not without good reason.
Feelings of inadequacy and insecurity are bound to arise if a woman feels that her husband is more concerned about his parents.
"If he is more caring towards his parents than he is to her, if she feels that she is not the top priority but the mother and father are, especially the mother, then there is a lot of frustration."
The wife could look for someone who values her even if it is outside the marriage.
In Dr Mukerji's opinion, quarrels or tension between the wife and the in-laws may not happen unless the husband takes the side of his parents.
"When the wife finds that the husband is taking the side of his parents, a feeling of vengeance arises which negates the feelings of guilt."
And then there are always the friends and relatives who mean to be helpful but end up proffering the wrong advice.
"Positive interference can help the couple resolve issues but if the advice doled out is born out of some hidden agenda, it can do harm," Dr Dave says.
Please click NEXT to continue reading...
6. Opportunity
July 31, 2014 17:00 IST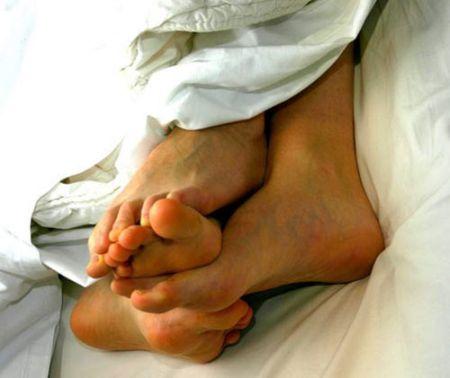 Given the opportunity, some people will cheat simply because they can.
"This has nothing to do with love, boredom, loneliness or lack of physical intimacy," explains Dr Sanjoy Mukerji.
For those habituated to having more than one partner, monogamy is passe.
In Dr Mukerji's view, much of this is about biology.
"Basically men are polygamists and women are monogamists," says. "That is the way nature is."
Please click NEXT to continue reading...
7. Miscommunication
July 31, 2014 17:00 IST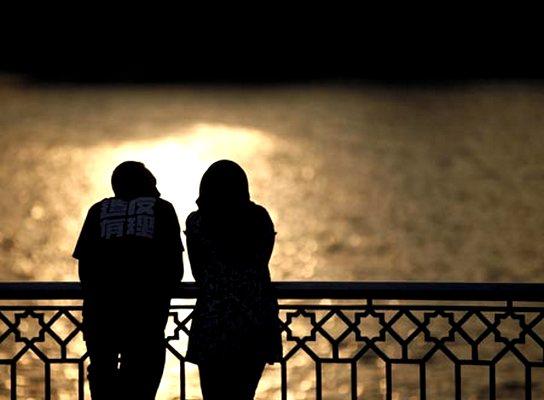 Communication forms the basis of intimacy and without intimacy a relationship cannot flourish.
Dr Mukerji cites a lack of love and lust as one of the main reasons for a spouse to stray. Both must exist together, he says.
"People believe that love only means caring for someone and getting physically intimate once in a while," he says. "But that's not enough."
This lack of love and lust begins to appear after about four years of marriage, when the couple reaches their 'quarter life' crisis.
Intimacy in all forms must exist for the relationship to be a happy and healthy one and the only way to keep communication and intimacy alive is by spending time together.