The weight loss industry has instilled the fear of food in our minds
Last updated on: January 19, 2011 09:13 IST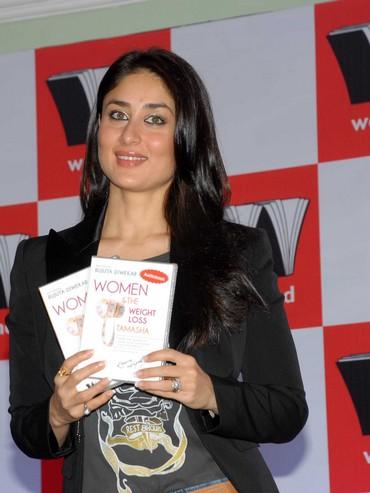 Celebrity nutritionist Rujuta Diwekar speaks about the lack of health awareness amongst Indian women and her book Women and the Weight Loss Tamasha
Rujuta Diwekar may probably be best known as the person who helped Kareena Kapoor get her famous size zero.
In her new book, Women and the Weight Loss Tamasha, the nutritionist looks at the various aspects of a woman's life and why more education and financial independence does not necessarily translate into higher health awareness among women.
The dietician is a vocal supporter of Indian home food. Through her books, Diwekar has stressed on the high nutritional value of home-made meals.
Also read: Excerpt from Rujuta's new book
Diwekar's most famous client Kareena Kapoor launched the book recently in Mumbai and echoed her nutritionist's opinions.
Kapoor said that she loves having rice and confessed to having parathas, chapattis and vegetables all the time. "Rujuta has never warned me against them," she told the media present.
The Bollywood hottie also said that getting thin isn't very difficult but it is important that one doesnt lose the 'shine on your face'
In the pages that follow, Rujuta Diwekar speaks about the health issues that plague Indian women and how the weight loss industry has instilled the fear of food in our minds.
Also read: 'My diet plans are all eating-centric
On Indian women and their health issues
Polycystic ovary syndrome/disease (PCOS/PCOD) and hyperthyroid are the two most common diseases that affect Indian women.
The root cause of these diseases and most others is the lack of value the Indian woman places on her health.
There are greater chances of a woman doing something for people around her than doing something for herself. Diabetologists will also tell you that it is easier to treat men than women because they don't pay attention to themselves.
The first thing that a woman needs to do is to become visible in her eyes and value her health. It's only then that she will start eating right.
Also life has changed drastically for women in India. Today many of us leave our homes at a much earlier age than our mothers did.
Effectively, we eat even less at home and depend on packaged or restaurant food.
We pop more pills, have little information on what is causing our health problems and have even lesser idea of what to do about it.
More money and education hasn't meant health for women in India. I feel that there is no option but for us to go back to our kitchens and eat good, homemade food.
Watch: Rujuta on why women should be getting back to the kitchen
Common health mistakes Indian women make
Last updated on: January 19, 2011 09:13 IST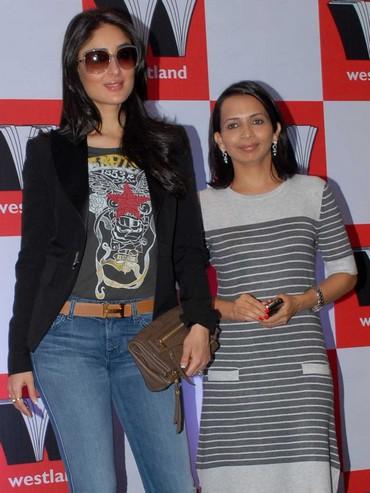 Being invisible to themselves:
More often than not, the Indian woman is invisible to herself. Housewives will wait for their husbands to return home from work to have dinner with him. Or they will put away their having meals till the kids have been packed off to school. Sacrificing one's meals doesn't work well for anyone's health, let alone a woman's. And housewives, despite having access to food at most times, go hungry because they put others before themselves.
Living off tea or coffee:
I've noticed this especially with newly-weds. Tea or coffee is often one of the ways they cope with all the changes that marriage has brought in. Also in the absence of their mother's coaxing they eat less. Tea and coffee are meant to be refreshments and not supplements to meals. It's okay if you have them after your meal but having them on an empty stomach can backfire.
Not exercising:
Making time for exercising is crucial. Gaining weight is just one of the problems that comes out of not exercising. What many of us don't realise is that when we don't exercise, it affects our muscles, organs and joints. It doesn't take a lot of time. Just 20 to 30 minutes a day is all one needs to stay fit.
Not sleeping on time:
Yet again, a classic case of putting someone else before you and waiting for him/her to come home.
Accepting pain as part of our lives:
We don't use pain to our advantage. Mood swings, temper, PMS troubles are all indicators that something is going wrong in our body. Rather than addressing it, very often we tend to silence it and live with it.
On Rediff iShare: Rujuta Diwekar on the common health mistakes Indian women make
Kids think everything that comes out of their kitchens is fattening
Last updated on: January 19, 2011 09:13 IST
On celebrity diets
Almost any diet that people think a celebrity endorses is hyped. What we fail to understand is that the biggest celebrity is our stomach. And the stomach tells us exactly what it needs and more importantly when to stop.
Diets come and go and so do celebrities. Your stomach stays with you. If you haven't been able to listen to your stomach, it's plain stupid... it's stupid to believe the printed word over your stomach.
The weight loss industry has managed to instill fear of food in our minds.
School and college kids especially think that everything that comes out of their kitchens at home is fattening and that which comes out of wrappers is good because it has the calorie break up on it.
It is sad because in our country, we have children who die of hunger and on the other hand kids who abuse their food.
I feel it is important to introduce food and physical exercise as part of the education system so the next generation knows what to eat, what to avoid, what to have during winters and what to have during summers.
Video: Hitesh Harisinghani
Anil Ambani wakes up at 5am no matter what
Last updated on: January 19, 2011 09:13 IST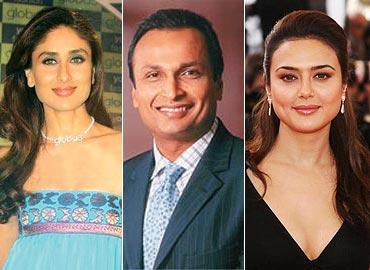 Secrets of her celebrity clients' fitness
Anil Ambani wakes up at 5 am irrespective of what time he goes to bed. I remember an occasion when I knew he had landed at 2 am the previous night. But the next morning he was up at five. He never misses anything -- be it a meal or an exercise. That is his level of discipline.
Kareena Kapoor is a dexterous planner when it comes to her food. She told me once that when she flies out of the country, she packs her meals and diary before she packs her tickets.
Preity Zinta simply listens to her mother, has home food, works out to look as slim as she does.
Men must know what their women are going through
Last updated on: January 19, 2011 09:13 IST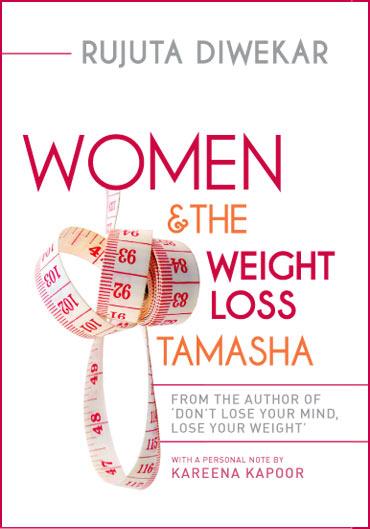 On her new book, Women & the Weight Loss Tamasha
The idea behind writing this book was to cover all the aspects of a woman's life -- from the time she gets her first period to the time she goes through menopause and the subsequent hormonal changes.
Women & the Weight Loss Tamasha goes beyond just weight loss and looks at what contributes to our ever reducing or enlarging waistline.
I also feel it is important for men to read this book so they know what their woman is going through when she is pregnant for instance or when she has PMS troubles or is showing signs of menopausal aggression.
More importantly the book outlines four strategies that are applicable to both genders -- nutrition, exercise, sleep and relationships.
Don't miss: Excerpt from Rujuta's new book