How Sonam Kapoor lost 35 kilos
Last updated on: December 27, 2010 14:27 IST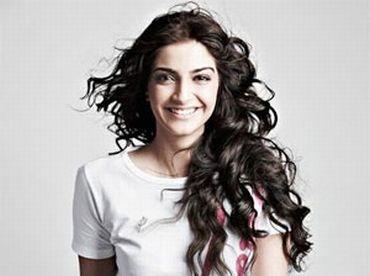 It's hard to believe, but petite actress Sonam Kapoor once weighed 86 kilos! Here's how she dropped all the extra weight.
Today we see the sparkling personalities of our celebrities and actresses and we feel jealous, or maybe even a bit depressed.
But we cannot deny the fact that we draw a lot of inspiration from them. We're always trying a new diet plan and working out to achieve that perfect shape. But we lose our way somewhere along the road and end up with no real results.
Those who succeed in attaining the objective through a lot of hard labour and sacrifice are the real heroes. Sonam Kapoor is one such achiever who created her own identity and changed it from a starlet to a star.
Keeping away from fatty and sugary foods
Last updated on: December 27, 2010 14:27 IST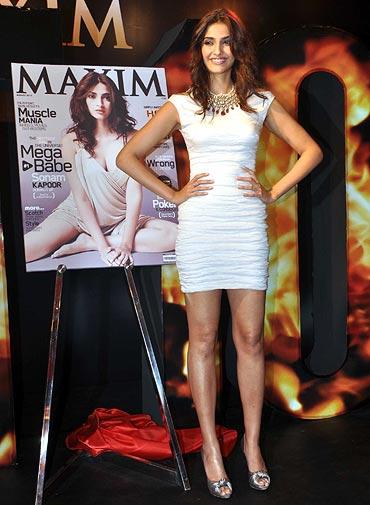 But things were not favourable for her in the beginning. She had put on a lot of weight while studying in Singapore -- at 86 kilos, Sonam was more than simply overweight, she was fat.
When she got the offer for her first movie Saawariya from Sanjay Leela Bhansali, she knew what she had to do to take part in the project successfully. So she turned her attention to weight loss. Here's what helped the actress lose all the excess weight:
Sonam started off her weightloss plan with an initial objective of losing 35 kgs.
She says that she cannot deny the contribution of her mother during her struggle. Her mother was the one to keep her away from fatty and sugary foods like chocolates, fried food, ice creams and sweets.
Small meals six times a day
Last updated on: December 27, 2010 14:27 IST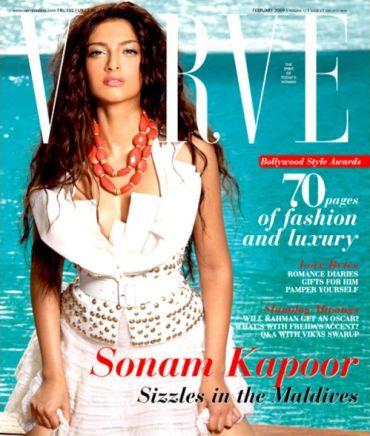 Sonam began weight-training sessions.
She benefited from artistic yoga and Power Yoga.
She maintained a general fitness routine as well, aside from weights and yoga.
She used to consume small meals, low in carbohydrates and high in protein six times a day.
Her breakfast menu consisted of oatmeal and fruits.
A soup, salad and fish dinner
Last updated on: December 27, 2010 14:27 IST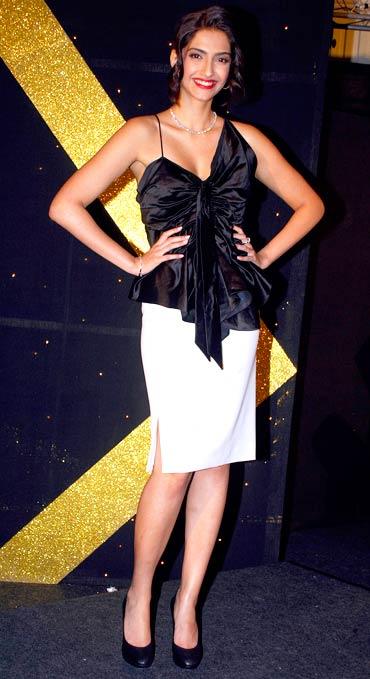 After a workout session, Sonam would eat brown breads and egg whites.
Later, the post-workout meal was changed to a protein shake with juice.
Her lunch menu consisted of pulses, vegetables, one ragi roti, salad and a piece of fish or chicken.
In the evenings, she would have high-fibre crackers with chicken or egg whites.
Her dinner was simpler and comprised of soup, salad and chicken or fish.
Dedication for a whole year
Last updated on: December 27, 2010 14:27 IST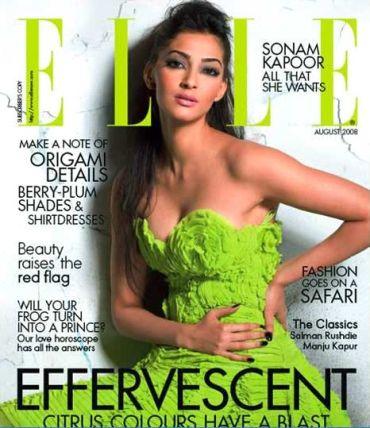 Sonam had to keep up this diet and fitness routine for one whole year and was ultimately able to shed the targeted 35 kilos. Since then, she has never looked back. Previously, her friends used to call her 'Latino Papita' (little potato), but now she is no less than a true Latin beauty!

LifeMojo is a wellness company, helping people to live a healthier life. LifeMojo provides online and on phone nutrition consultation services to help you achieve your weight loss and fitness goals.