Are you suffering from Burn out Stress Syndrome?
Last updated on: March 29, 2013 16:57 IST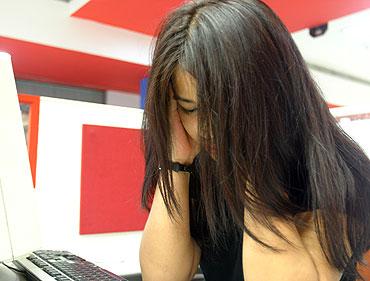 If you are working late nights and skipping meals, it is likely that you are suffering from Burn Out Stress Syndrome. Find out how you can avert the situation.
There is a new BOSS in our life!
Called as Burn out Stress Syndrome, it's a medical condition occurring in people who working for long hours, in erratic shifts, staying at the desk for a long time and not taking breaks.
Typically software engineers, BPO executives, journalists are prone to this syndrome. 
But it can occur to anyone who has had long term exhaustion or has been spending long hours at work or working in a high stress or pressure environment.
Some high performing students, who are giving too many examinations, busy throughout the day also, are likely to face this syndrome.
Informs medical practioner Dr Manasi Joshi, "Sometimes BOSS is referred to as both the loss of energy and interest. After working long exhausting hours for a long period of time, life of these people turns out to be monotonous, boring as well as exhausting."
Furthermore, the unusual work timings, late night shifts in case of BPO or journalists can be the cause of this medical condition.
The night shifts lead to a loss of sleep, appetite and energy and at times experience weakness throughout the day, says Dr Joshi.
Please click NEXT to continue reading...
Watch out for insomnia, backache and digestive disorders
Last updated on: March 29, 2013 16:57 IST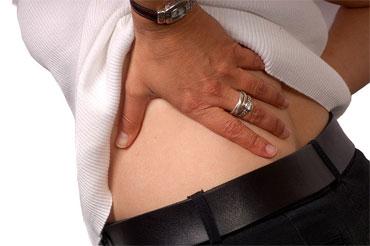 The early symptoms include chronic fatigue, insomnia, restlessness, sleeplessness and digestive disorders.
In some cases, weight gain is also a symptom.
They might also suffer from back ache or stiff neck, explains Dr Joshi.
Pune based psychlogist Priya A V informs that those suffering from BOSS are also low on morale.
They have a feeling of apathy, hopelessness and often feel isolated.
They are unable to concentrate on the work at hand and their mind keeps drifting away.
They tend to get angry and lose patience, he adds.

Unhealthy work culture is to be blamed
Last updated on: March 29, 2013 16:57 IST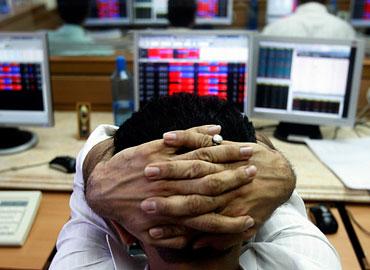 In addition to working long hours, increased level of competition, peer-pressure and performance-related bonuses, lack of personal or social interactions and support system.
Umpteen numbers of caffeine, smoking and alcohol makes the problem grave.
How to keep away from BOSS
Last updated on: March 29, 2013 16:57 IST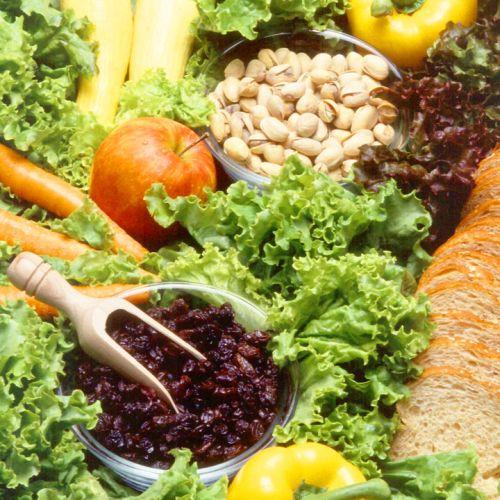 Nutritionist Gargi Sathe recommends a healthy and balanced diet as a first step.
Eat healthy stick to small meals after every 2-3 hours, she said.
"One should eat more of whole grains, fruits and vegetables, rather than greasy snacks and bread-based foods in between breaks," says Gargi
Tea and coffee must certainly be cut down to avoid acidity.
Taking short breaks and walking on the floor or taking a walk on the staircase will energise you, adds Gargi.
Keep yourself hydrated by drinking water, coconut water or juices and refrain from drinking soda or sugar laden drinks.
The water intake will wash out toxins regularly.
A good way of avoiding BOSS is to take breaks from work keeping oneself relaxed and giving enough time out for fun activities.
Avoid carrying work home or on a weekend. Get a life and friends beyond workplace.
A regular physical activity be it gym, yoga, meditation or even a morning walk can help you cope with the stress, adds Gargi.