Lara shows off perfect cleavage and more fashion news!
Last updated on: August 17, 2012 17:09 IST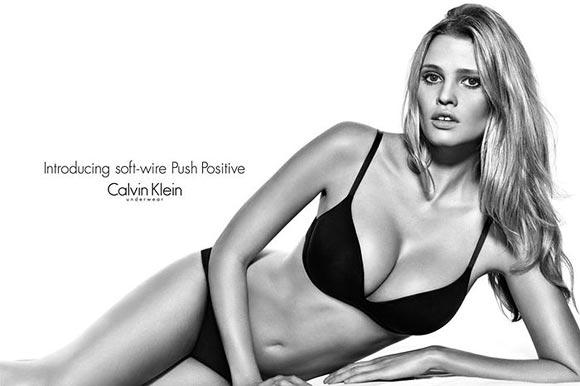 Welcome to the weekly fashion round-up, where we bring you the latest on supermodels, style, designers and everything in-between!
Which model has stripped off completely in a new photoshoot? Which star has justified the wearing of fur?
Here's the lowdown on the latest fashion news!
Lara Stone shows off her perfect cleavage
Dutch bombshell Lara Stone is starring as the face of Calvin Klein's latest underwear range.
The 28-year-old model is seen in the new 'push positive' collection of bras from the brand's autumn/winter campaign; they are said to possess a butterfly shape created with soft-wire technology and will be available in sizes 32A to 36D.
The Daily Mail reports that the black and white shots showcase Lara's ample cleavage with her hands on her hips in one pose and reclining on one arm in another.
The voluptuous blonde has been the face of Calvin Klein since 2010 and was photographed by Steven Klein in New York for this new campaign.
Britney Spears channels her 'inner Cleopatra' for perfume ad
Last updated on: August 17, 2012 17:09 IST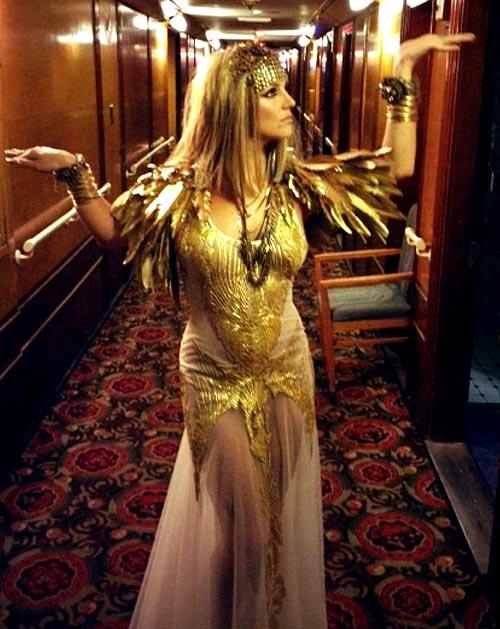 Britney Spears has taken inspiration from historic diva Egyptian Queen Cleopatra, for an upcoming fragrance campaign.
"Channeling my inner Cleopatra today at Elizabeth Arden Fantasy Twist shoot," the New York Post quoted her as tweeting.
The mother-of-two dressed up as an ancient Egyptian, with over-the-top golden gear, including a head-piece and feathers on her shoulders, as she posed for the ads.
She said that the fragrance will be out next month.
You're nothing without a big butt in Latin America, says Sofia Vergara
Last updated on: August 17, 2012 17:09 IST
Sofia Vergara, who is known for her voluptuous figure, has revealed that the size of her butt and breasts is getting smaller.
"My ass gets smaller, and my boobs get smaller," the New York Daily News quoted her as telling Allure Magazine.
"I don't mind when the boobs get smaller. I don't like when the ass gets smaller. In Latin America, if you don't have a big ass, you're nothing."
"We're loud. We're passionate. We're colourful. We're voluptuous...I am not scared of the stereotype of the Latin woman, because I think that's fantastic," she said.
The Modern Family vixen also revealed that she has a bra size of 32F, something that she knows is unusual in Hollywood, but not so unusual for Latin women in general.
"Nobody with real boobs usually has those measurements," she said, adding that she dislikes working out.
The 40-year-old also said that it's not just about having a voluptuous figure -- it's about the attitude you have that really completes the look.
"The guys I know love it," she told the publication about exhibiting her sultry feminine side.
"You don't have to win Miss Universe, but you have to feel attractive, and you have to feel wanted."
"I have so many friends that are Latin, and they're not Miss Universe, but they have something, and they get more guys than the really tall, blonde, perfect model that is just standing there. So I think sexy is the attitude of you believing that you can get whatever you want," she added.
Mischa Barton no longer counts calories
Last updated on: August 17, 2012 17:09 IST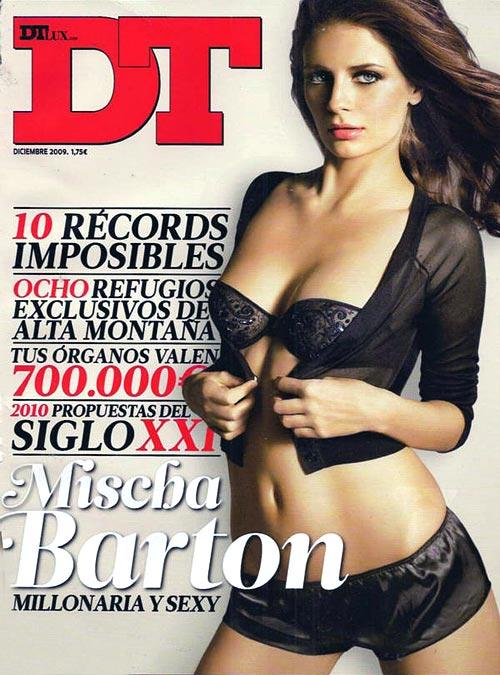 Mischa Barton has admitted that she feels healthier than ever now that she is following a vegan diet.
The 26-year-old actress has seen her weight fluctuate in the past, but she has now found her perfect size -- a UK10 -- and has told friends it's a relief not to be counting calories anymore.
"Mischa's grown tired of doing extreme fasts and cleanses to try and drop weight quickly and then putting it all back on. She's healthier than ever, following a vegan eating plan -- but she's not calorie counting," Contactmusic quoted a source as telling Heat Magazine.
"Mischa's been through the wringer with her body. Her weight has massively fluctuated over the years, after falling off and on the diet wagon, but now she's giving herself a break," she added.
Naomi Campbell reveals shocking bald patches on Ibiza holiday
Last updated on: August 17, 2012 17:09 IST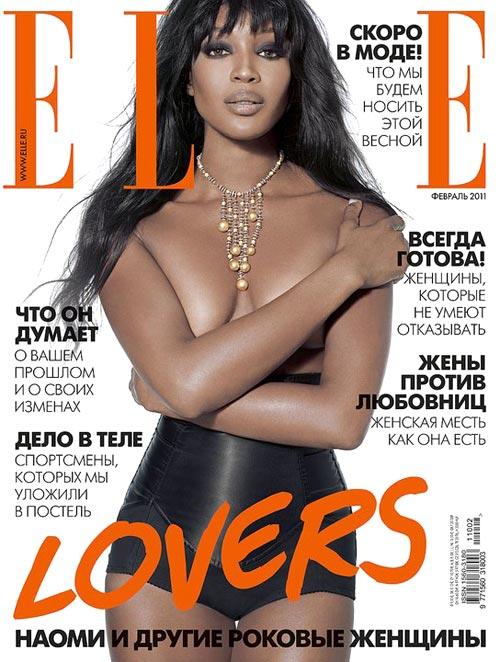 Naomi Campbell revealed her incredibly receding hairline -- the result of her over-reliance on hair extensions and weaves for most of her modelling career -- during her holiday in Ibiza earlier this week.
While the 42-year-old supermodel still looked in great shape in her patterned bikini, all attention was focused on her hairline, with her exposed scalp causing concern.
This is not the first time Campbell has sparked concern with her thinning hair, with experts saying she is suffering from traction alopecia -- hair loss caused by the use of extensions, the Daily Mail reported.
The supermodel, originally from Streatham, South London, has worn straight extensions over her naturally curly hair for a number of years.
Traction alopecia occurs when the extensions pull on the natural hair causing it to break, and usually affects the hairline just above the forehead or the sides, where the hair is weaker.
It can take between three months to a year for hair to grow back in moderate cases.
But if the pulling continues the hair will never grow back and the only option is a hair transplant.
Stars including Paris Hilton, Victoria Beckham, Britney Spears and Alexandra Burke are all reported to have suffered traction alopecia as a result of hair extensions.
Celebrity hair extensions expert Tatiana Karelina, who counts famous faces including Danielle O'Hara, Stacey Solomon and Lauren Goodger among her clients, said of Campbell's condition: "The interesting thing to note is that traction alopecia doesn't progress like other hair diseases."
"At the initial stages it is reversible, but prolonged tension may destroys the hair follicles and will not re-grow under any circumstances."
"It is unclear from the pictures if Naomi's condition is permanent, but given the time that has passed since she was first spotted with this condition, it is more than likely that the damage she has suffered is permanent," she added.
Miranda Kerr bares all for new photoshoot
Last updated on: August 17, 2012 17:09 IST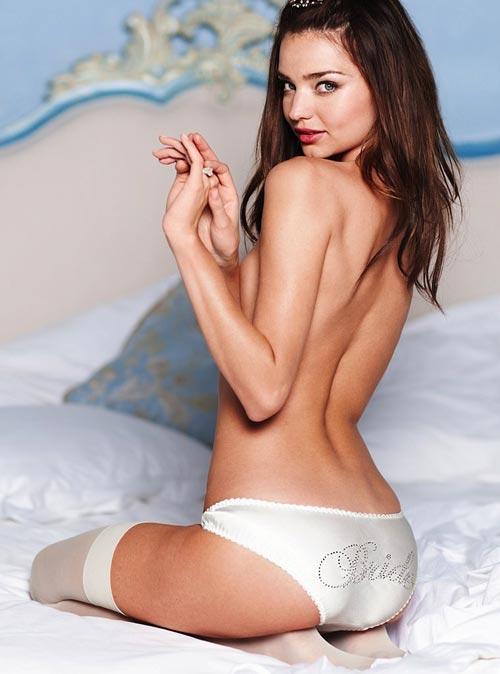 Miranda Kerr posed in her thigh-high boots and absolutely nothing else for the new issue of Harper's Bazaar.
The Victoria's Secret model has revealed that she looks to her grandmother for fashion inspiration and it has resulted in her preference for quality clothing.
"For me it's all about keeping things simple and feeling comfortable in what I am wearing. I prefer investing in classic, well-tailored pieces," Contactmusic quoted her as telling the publication.
"I have always admired Audrey Hepburn's style and my Nan has always been a style icon for me. Growing up I would play in her wardrobe and was very influenced by her."
"She taught me that you don't need to have a lot of money to have style. It's the way you put things together and how you carry yourself," she added.
The wife of actor Orlando Bloom admitted that footwear is one of her favourites, because it makes her feel powerful to wear it.
"I really love over-the-knee boots. I think they're super sexy and they're fun. And they're also very strong and empowering," she added.
Cameron Diaz penning fitness book for female fans
Last updated on: August 17, 2012 17:09 IST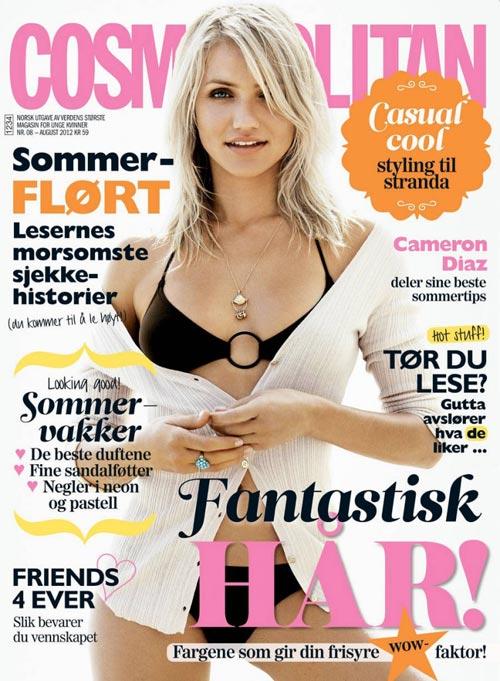 Cameron Diaz has signed a deal with a top publishing company to write her own nutrition and lifestyle book, which will "engage and empower" her female fans.
The Charlie's Angels star was rumoured to be penning a guide which would help impressionable young girls stay fit and healthy, but now the bosses at HarperCollins have confirmed the reports saying that it will hit shelves next autumn, the Daily Express reported.
The star's book will also offer advice to young women about nutrition and general wellbeing.
The reports of the star's writing deal have come just months after she announced plans to launch her own well-being organisation.
Dannii Minogue alters eating habits with age
Last updated on: August 17, 2012 17:09 IST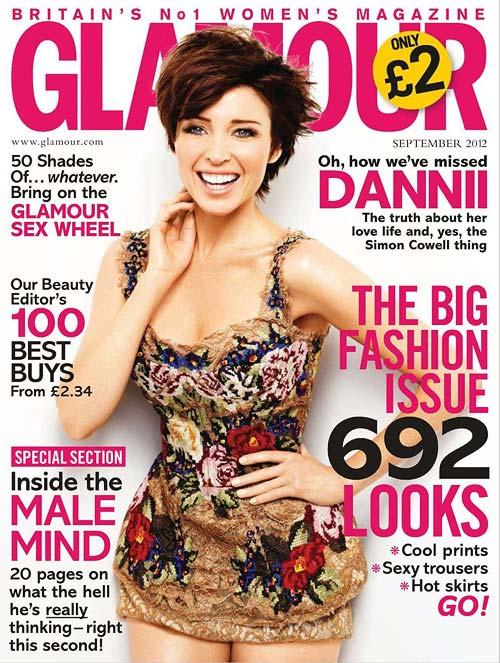 Dannii Minogue has revealed that she has started eating more carbs since turning 40, as she believes it will help her face stay youthful.
The Australia's Got Talent judge, who reached the milestone age last October, admitted that she has changed her eating habits to include more bread, rice and pasta.
"It's all about eating carbs in your 40s. Not so great for the figure, but you have to for your face," Contactmusic quoted her as telling Glamour Magazine.
Meanwhile she is also very thrilled that her Project D clothing line, which she co-founded with best friend Tabitha Somerset Webb, is growing further.
The crooner is pretty excited about what the future holds for the firm.
"I love the business side of it and I'm learning all the time. But it's so time-consuming. We're re-branding at the moment, so we've got lots of exciting stuff on the cards," she added.
Lady Gaga fires back at PETA critics over fur outfits
Last updated on: August 17, 2012 17:09 IST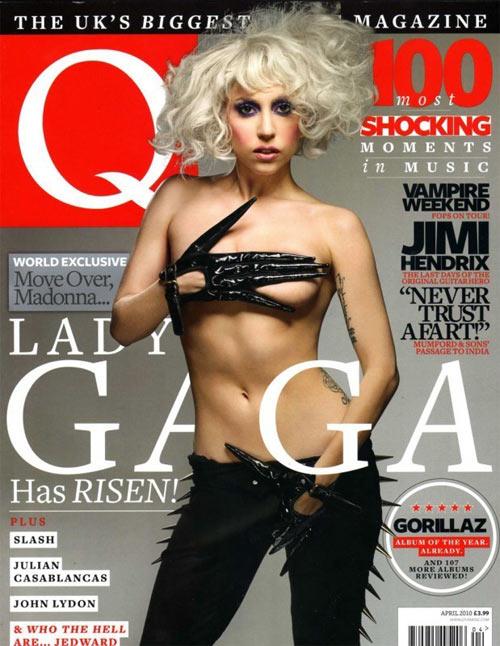 Lady Gaga has hit back at PETA, who slammed her for wearing fur outfits, saying that they needed to respect her right to wear whatever she wanted.
She said that militant animal rights activists are "childish" and "abusive."
"I want you to know that I care deeply about your feelings and views, and I will always support your philosophies about life," TMZ.com quoted her as saying in a statement.
"I do not however support violent, abusive, and childish campaigns for ANY CAUSE. Particularly one that I respect -- Animal Rights."
"I am choosing not to comment on whether or not the furs I purchase are faux fur-pile or real, because I would think it hypercritical not to acknowledge the python, ostrich, cow hide, leather, lamb, alligator, 'Kermit' and not to mention meat, that I have already worn."
"You see a carcass, I see a museum piece de resistance."
"I respect your views, please respect mine. And to campaigners, save your flour to make bread for the children who are hungry. And Kim Kardashian is fabulous," she added.
I feel great about my body, says Nicole Richie
Last updated on: August 17, 2012 17:09 IST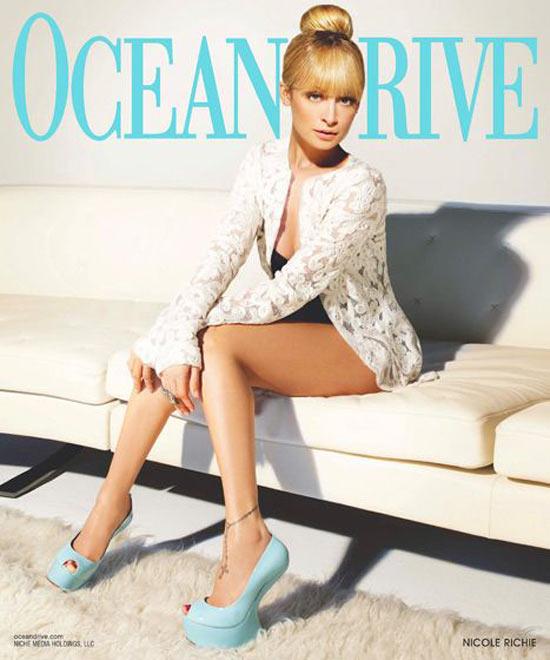 Nicole Richie has revealed that very happy with how she looks at the moment, as she has learned to take care of herself.
The mum-of-two, who has battled weight fluctuations over the years, insists that she never felt better about her body.
"I feel great about my body. Aesthetically I can be picky, but I choose not to be," Contactmusic quoted her as telling Glamour Magazine.
"I've taken huge leaps and I'm proud of that. I work out, and I get lots of sleep, and so I feel great," she said.
Richie, who also owns many clothing lines, has insisted that people should be prepared to work hard if they wish to have a success story of their own.
"You need to study your craft and know it well before you jump in."
"I wait all the time because I don't want to just put my name on something and then release it. What's the point of that?" she added.
Largest ever underwire-free bra launched
Last updated on: August 17, 2012 17:09 IST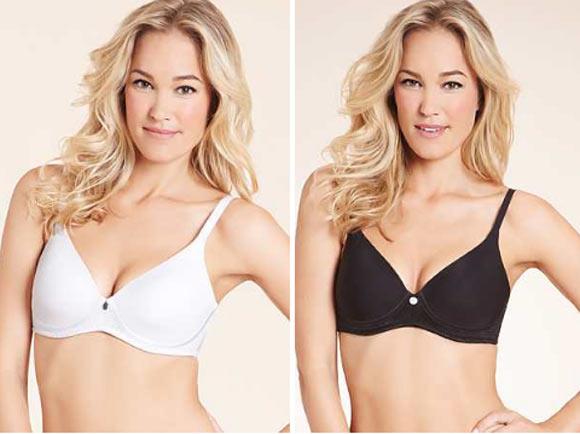 Women with ample bosoms have often been forced to leave out a whole number of glamorous and sexy bras.
But Marks and Spencer have come up with a solution in the form of the 'Amazing Illusion' bra.
The innovative design is the first ever patent pending non-wired padded bra which goes up to a G cup.
"For the past 60 years, bra wires have been the global industry standard in helping to shape, support and lift the bust," the Daily Mail quoted Soozie Jenkinson, Head of Lingerie Design at M&S as saying.
"I believe this exciting innovation has the same potential to revolutionise underwear for our generation as underwires transformed the underwear drawers of women in the 1950's, offering a completely new bra construction which delivers on shape and support but is wire free," she added.
With the soft channelling around the cup and secret support sling providing extra lift, this bra gives the shape that generally is provided by a regular wired bra.
For extra comfort it has a padded cradle and smoothing wing, making it extremely comfortable.
"Our Amazing Illusion TM bra is our first non-wired padded bra that is available in sizes up to a G cup," Paschal Little, Head of Innovation at M&S said.
"We developed a hidden patented technology which provides all the comfort you would expect from a non-wired bra, but with the support and shape you expect from a wired bra, a truly amazing innovation!"
"Women who have worn this bra have commented that it feels almost like wearing nothing," Little explained.
Source: ANI