Gisele's cleavage photoshopped: Fashion news!
Last updated on: March 25, 2011 18:20 IST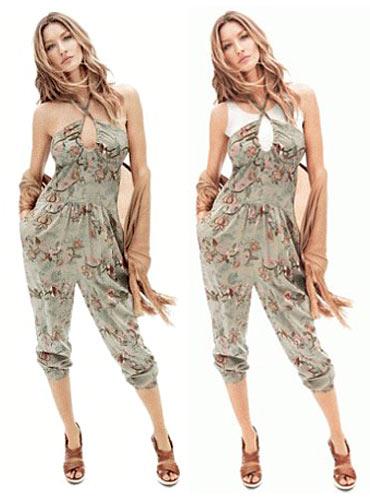 Welcome to the weekly fashion round-up, where we bring you the latest on supermodels, style, designers and everything in-between!
Which 40-plus supermodel is still showing off a fabulously toned figure? Which popstar has dyed her hair so much that it's falling out?
Here's the lowdown on the latest fashion news!
Gisele Bundchen's cleavage photoshopped for H&M ads in Dubai
Brazilian supermodel Gisele Bundchen's new H&M campaign pictures has been digitally altered to cater for ads running in Dubai.
Despite revealing only arms and a hint of cleavage, three images were subjected to photoshopping with a tee-shirt or vest added under the clothes.
Bizarrely, one enhanced shot shows a white vest under a jumpsuit, leaving the arms bare.
But another adds short sleeves to a hatlerneck top.
"Perhaps some changes were made to better align the campaign with the sensibilities of the GCC (Gulf Cooperation Council, which includes Oman, Kuwait, Bahrain, UAE, Qatar, and Saudi Arabia) market," the Daily Mail quoted La Moda Dubai, who received comments from readers noticing the alterations, as saying.
Liz Taylor's 'White Diamonds' still best-selling celeb fragrance
Last updated on: March 25, 2011 18:20 IST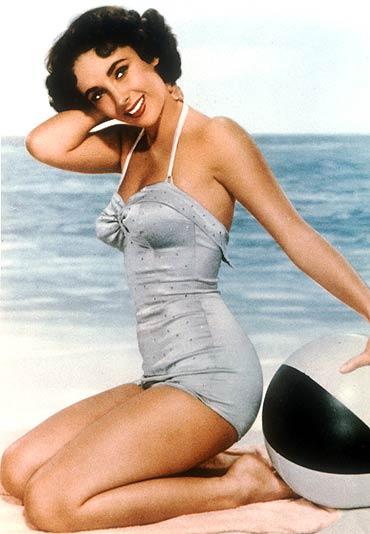 Elizabeth Taylor's 'White Diamonds' remains the world's best-selling celebrity fragrance of all time -- 20 years after it first launched.
It is estimated that the global sales of the scent, which is manufactured by Elizabeth Arden, reached 61.3 million pounds in 2010.
The Oscar-winning actress, who died on Wednesday at the age of 79, was one of the first stars to launch a signature fragrance with any success, reports the Daily Mail.
Follow-up perfumes, which include 'Diamonds and Emeralds', 'Diamonds and Rubies' and 'Black Pearls' also continue to enjoy retail success, with sales of 76.9 million pounds in 2010.
'White Diamonds' sold for 200 pounds an ounce when it first launched in 1991 at the Marshall Field and Co department store in New York.
A private tea with the actress was on offer to the first 150 customers who bought a 300-an-ounce pounds limited edition.
Elizabeth Arden chairman E Scott Beattie reassured consumers that the perfume range would not be discontinued.
"White Diamonds remains a best seller almost 20 years after its 1991 introduction, a testimony to her transcendent and enduring appeal," he said.
"Our best tribute to Elizabeth Taylor will be to continue the legacy of the brands she created and loved so much," he added.
Boasting 10 fragrances, Taylor launched her first 'Passion' in 1987 and released 'Violet Eyes' in 2010.
With no major acting work in the last 10 years, the star's fragrance sales enabled her to give generously to charity and maintain her lavish lifestyle.
A year after its launch, 'White Diamonds' won Women's Fragrance of the Year and Best National Advertising TV Campaign for a Women's Fragrance at The Fragrance Foundation's FiFi Awards.
In 2009, it came first in the Fragrance Hall of Fame along with 'Davidoff Cool Water'.
Alessandra Ambrosio sizzles Bond-style on mag cover
Last updated on: March 25, 2011 18:20 IST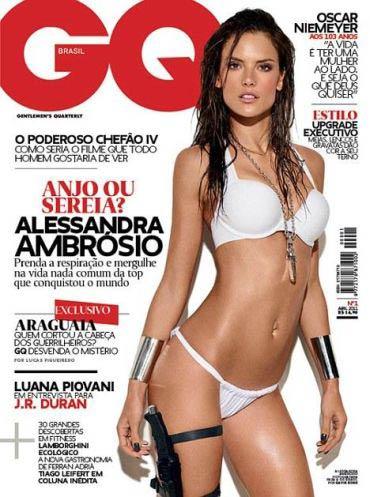 Victoria's Secret beauty Alessandra Ambrosio has gotten the Brazilian edition of GQ Magazine off to a sizzling start!
The Daily Mail reports that the Brazilian supermodel looks stunning on the cover in a bikini, silver cuffs and a black thigh pistol holster.
Shot by photographer Gavin Bond, Ambrosio's phot spread is inspired by the 1962 James Bond movie Dr No, in which actress Ursula Andress emerged from the sea in a similar white bikini, with a fishing blade strapped to her hip.
Megan Gale back in supermodel shape after pole dancing and no alcohol
Last updated on: March 25, 2011 18:20 IST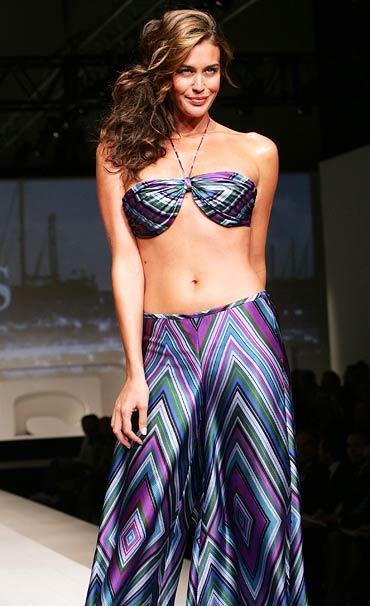 In more bodylicious news, Megan Gale looks fitter than ever in her new toned and trim figure after a five-month weightloss regimen involving pole dancing and no alcohol.
The brunette's supermodel shape grabbed the spotlight as she made her catwalk comeback at Alex Perry's fashion show in Melbourne in a flame-coloured gown.
"I feel better than I have in a long time," the Herald Sun quoted her as saying from the set of Foxtel series Project Runway, on which she is a judge, host and producer.
"I have been on a bit of a regime since about October last year and no one's really seen me because I've been so under the radar shooting Project Runway."
Gale said an organic diet, plenty of exercise and her hectic schedule had helped her body transformation.
"I've started running again in addition to all of that, I've done Pilates, yoga, pole dancing and power walking," said the 180 cm tall David Jones ambassador.
"I took six weeks off drinking any alcohol and I had a couple of drinks around Christmas and the New Year, but even then I lost the taste of it. I have the odd drink now, but it's just not something that makes me feel very good."
Italian Vogue editor blames Facebook for eating disorders among girls
Last updated on: March 25, 2011 18:20 IST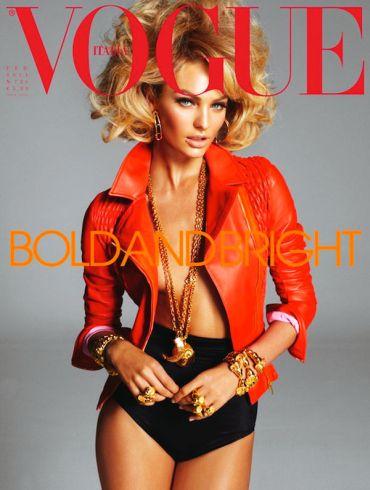 This is a first! We often hear of glossies accused of promoting unhealthy body images among young women, but editor-in-chief of Vogue Italia Franca Sozzani is reportedly launching a petition to shut down pro-anorexia websites that encourage unhealthy eating habits among young people.
Sozzani turned to her blog to point fingers at the social networking site Facebook for being a major cause of eating disorders and to launch a campaign against pro-anorexia websites.
She cited results from recent study by the University of Haifa in Israel that surveyed 248 girls ages 12 to 19 and found that those who spent more time on Facebook were more likely to develop eating disorders and have negative body images, the Huffington Post reported.
Sozzani wrote that she was shocked to find out that a multitude of "pro-ana" websites encouraging dangerous weight-loss behaviours such as vomiting and laxative use started out as Facebook pages.
"They have weird names and from "Ana's girls" onwards, provide a kind of open confessional, supporting those who are unable to carry on by themselves along a road that can only lead to death," the New York Daily News quoted her as writing of the sites.
In her blog, Sozzani asked Vogue Italia readers to add their names to an online petition aimed at shutting down the sites, which she said are easily accessible to everyone on the Internet.
The petition had already accumulated more than 600 digital signatures.
Dukan Diet used by Kate Middleton could be dangerous
Last updated on: March 25, 2011 18:20 IST

Another weight-related issue to come under fire this week is the Dukan Diet, which is supposed to be the French version of the Atkins Diet and is allegedly being used by Kate Middleton -- it has been deemed as dangerous by a dietician.
The Dukan Diet has been making waves in Europe and now in America, but New York City-based dietician Tanya Zuckerbort has said it could be dangerous.
"The Dukan Diet is not based on any scientific data, and seems to be a modified version of the Atkins Diet," Fox News quoted Zuckerbort, as saying.
"This diet is protein-centric and highly restrictive in the initial stages, without much research to back it up," she said.
The Dukan Diet has been popular in France for years, and now Dr Pierre Dukan is bringing his weightloss plan overseas to North America.
It consists of high-protein, low-fat meals but adds very large amounts of water and oat bran.
The diet is cut into weeklong cycles with some including vegetables. There is no fruit allowed, but wine and dessert are allowed for a certain number of days.
And where exercise is concerned, the requirement is very light, about 20 minutes a day, with no elevators allowed.
Zuckerbrot was concerned about the restrictions on fruits and vegetables in the plan.
"A diet consisting of high fibre carbohydrates, lean proteins, fruits, vegetables and a small amount of heart-healthy fat is the key to looking and feeling your best," she said.
Dukan's book has already sold millions of copies worldwide and has been translated into 14 languages. But according to Zuckerbrot, the Dukan Diet already has a bad reputation in the world of dieticians.
"France's National Agency for Food, Environmental and Work Health Safety pointed out the Dukan Diet as one of 15 imbalanced and potentially risky diets," she revealed.
"The British Dietetic Association, has also listed the Dukan Diet as one of the five worst diets of 2011," she stated.
By eliminating key foods from your diet, Zuckerbrot said Dukan's plan can create a nutrition deficiency as well as high cholesterol and even kidney problems.
The bottom line with this diet is, it will more than likely come and go with the rest -- there is just not enough variety.
"You will initially see weight loss on the Dukan Diet, but this eating plan is not sustainable," she said.
"Also a diet high in protein and low in carbohydrates is expensive. This diet is just that, a diet, not a healthy maintainable lifestyle," Zuckerbrot added.
Stephanie Seymour's rocking body continues to withstand the test of time
Last updated on: March 25, 2011 18:20 IST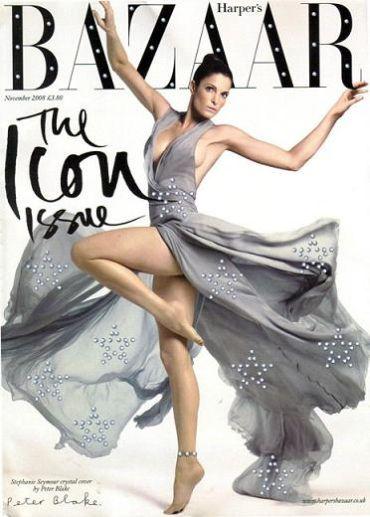 Want to look healthy and fabulous at the same time? Take a page out of Stephanie Seymour's book.
The 42-year-old former model flaunted her hot bikini body on a beach vacation with husband Peter Brant and their two youngest children this week.
Seymour proved age really is nothing but a number for her when she played on the beach in St Barts while clad in a polka dot bikini, reports the New York Daily News.
With her curves still nicely in place, perhaps the only criticism to be levied at Seymour would be her uneven tan.
Jersey Shore star Sammi Giancola to create jewellery line
Last updated on: March 25, 2011 18:20 IST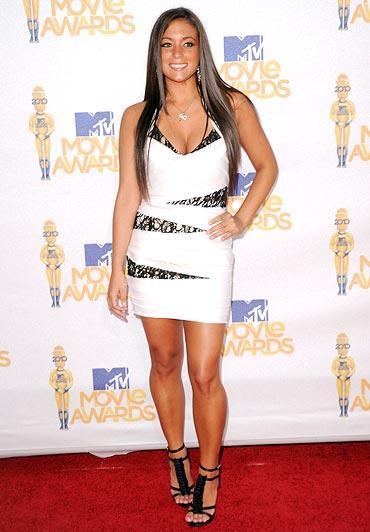 Jersey Shore star Sammi 'Sweetheart' Giancola is ready to make her mark in the jewellery industry.
The reality star, who already has her own perfume line, has collaborated with jewelry brand RichRocks to launch a new collection of bling.
The line will reportedly have a 'sweetheart' theme -- based off of Giancola's nickname -- that will include heart-shaped pendants, crystal bracelets and stone-encrusted hoop earrings.
And unlike some high-priced celebrity lines, the 22-year-old's new collection will appeal to a more affordable market.
"I love that the RichRocks brand and my collection retails for just under 100 dollars," the New York Daily News quoted Giancola as telling People's StyleWatch mag.
"It was very important for me to keep all of the pieces affordable for my fans so they can purchase more than one piece and add to the collection. I have created some great fun and flirty pieces to wear day into night," she added.
Lady Gaga named US style icon -- but she's losing hair and sleeps with makeup on!
Last updated on: March 25, 2011 18:20 IST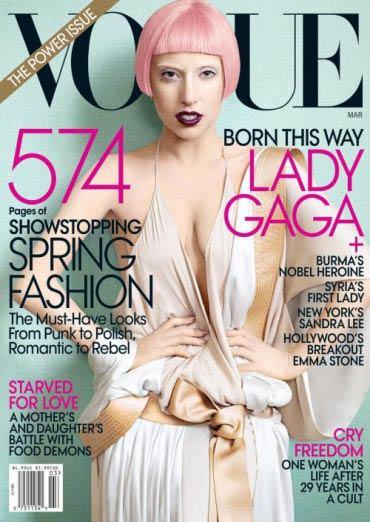 Eccentric singer Lady Gaga has been named the recipient of the Council of Fashion Designers of America's Style Icon Award.
The Poker Face hitmaker will be honoured at a gala in New York in June, reports the Daily Star, but she seems to be paying the price for her fashion choices!
She revealed this week that her hair is falling out because she has dyed it too much. Gaga's naturally brown tresses have been repeatedly coloured a trademark platinum blonde ever since the launch of her singing career.
The 24-year-old admitted that she missed her dark hair when she has to "get a chemical haircut because my blonde hair is falling out", reports the Daily Mail.
Gaga has also revealed that she doesn't fully shed her outrageous makeup each night before bed.
"That is not good for your skin, but I'm blessed with good genes," the New York Daily News quoted her as saying in the latest issue of People.
She did, however, insist that she always uses sunscreen whenever she goes out. "I don't like to tan my face because it's bad for wrinkles," said the outrageous songstress.
Her advice to fans is that the best beauty secret is just being yourself. "Just go with your gut. Whenever you try to be someone else, it's boring," she said.
Gaga added that her mother -- whom she considers one of her beauty icons -- taught her to wash her face with simple products like Ivory soap.
Miley Cyrus planning to get a sixth tattoo
Last updated on: March 25, 2011 18:20 IST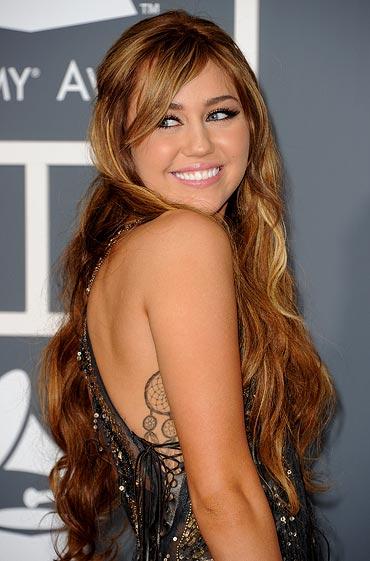 Looks like someone else is trying to reinvent herself like the inimitable Gaga!
Teen idol Miley Cyrus has shocked her parents and friends with her plans of getting a sixth tattoo.
The former Hannah Montana star says she is hooked on needle-and-ink sessions at her local salon.
"I just love the idea of getting more work done on my body. It's cool," the Daily Star quoted Miley as saying.
"I want at least one more before Easter."
Miley has the word 'Love' on her right ear lobe, 'Breathe' written below her left breast, a cross on her right index finger, a Native American dreamcatcher on her stomach and a heart on her right thumb.
Rihanna wants to launch her own makeup range
Last updated on: March 25, 2011 18:20 IST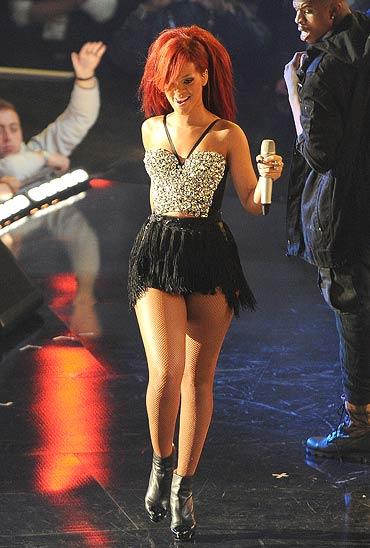 While Miley is getting herself inked, Rihanna is looking to have others wear her colours on a less permanent basis. The pop star is planning to launch her own make-up range, it has emerged.
The singer is hoping for a deal with a 'well-known High Street store'.
"I want to have my own fashion and make-up lines -- just experiment with the things that I love," the Daily Star quoted her, as saying.
LeAnn Rimes defends her slimmer figure
Last updated on: March 25, 2011 18:20 IST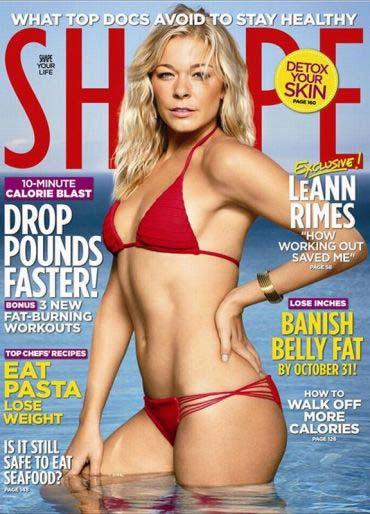 LeAnn Rimes has fired back at criticism over her weightloss.
Less than a month after the singer posed on a red carpet with gaunt-looking arms, new pictures reveal the music star has become even thinner.
The photos taken last Friday show Rimes -- walking with fiance Eddie Cibrian -- and her tiny frame now carrying a sunken neck and bony legs.
Multiple reports have claimed the singer may have gone too far while dieting and working out to prepare for her upcoming wedding.
But Rimes defended her new body and also argued that the pictures are misleading.
"Maybe it's time for a nude pic, so peeps can see how I look nowhere near what these stupid pics are trying to make me look like, LOL joke," the New York Daily News quoted her as tweeting.
"I don't care about the dumb articles. I know how healthy I am. Maybe those people should start taking care of themselves...inside and out," she wrote to one Twitter follower on Wednesday.
On Thursday, when another user suggested Rimes may have an eating disorder and told the crooner "this (is) bad for girls who look up 2 u," Rimes again defended herself.
"I take care of myself, eat what I want without putting crap into my body and am at a healthy weight," she wrote.
Kate Winslet donates her couture to charity at fundraising gala
Last updated on: March 25, 2011 18:20 IST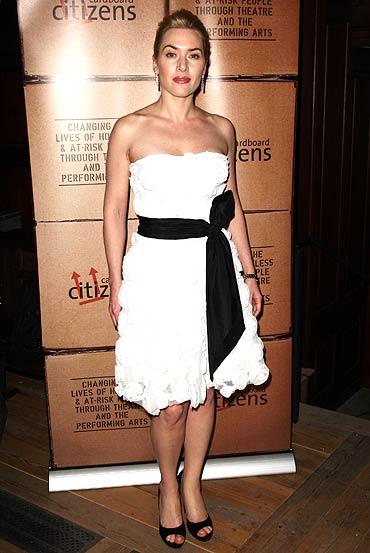 Kate Winslet attended a fundraising dinner for homeless charity Cardboard Citizens in London over the weekend and ended up offering the dress she was wearing up for auction.
Kate, 35, wore a lovely frock by French designer Max Chaoul for the gala, held at Christ Church in Spitalfields, before donating it to the charity, reports the Daily Mail.
The Revolution Road star looked gorgeous in the knee-length dress with rose applique and a black satin sash.
With swept back hair, fresh makeup and simple black peep-toe heels, Kate let the couture take centrestage in order to attract high bids.
Source: ANI