IN PICTURES: The world's most stylish royals!
Last updated on: April 30, 2013 19:57 IST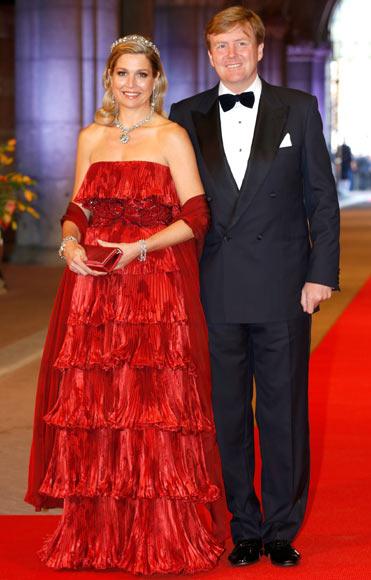 As the Netherlands welcomes new king Willem-Alexander and his lovely queen Maxima to the throne today, we take a look at other equally glamorous royals from across the globe.
The Dutch flocked their capital city of Amsterdam by the thousands today to witness history in the making.
Marking the end of a 33-year reign, 75-year-old Queen Beatrix of the Netherlands graciously abdicated the throne this morning in favour of her eldest son, Crown Prince Willem-Alexander.
As the citizens welcome their new king, the country's first since 1890, the focus has also shifted to their new queen, Willem-Alexander's lovely wife Maxima.
A former investment banker, Argentine Maxima was born a commoner and met Willem-Alexander in 1999, at a fair in Seville. Since having married the prince in 2002, however, she has stepped into the role of a royal effortlessly and the couple have three daughters together.
In the following pages, we take a look at other glamorous ladies who have made an impact by virtue of life in the royal limelight.
Princess Charlene of Monaco
Last updated on: April 30, 2013 19:57 IST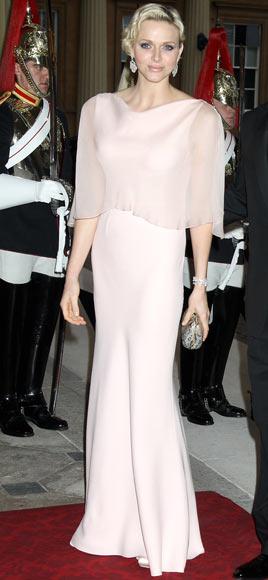 Another commoner who married into royalty, Charlene is a former Olympic swimmer from South Africa. Now that she's a princess (she married Albert II, Prince of Monaco in 2011), her natural beauty and world-class wardrobe have catapulted her into the most exclusive fashionista circles.
Queen Jetsun Pema Wangchuck of Bhutan
Last updated on: April 30, 2013 19:57 IST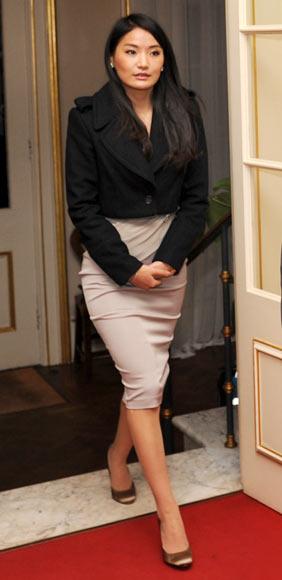 The Queen of Bhutan is not descended from aristocracy, but she can certainly hold her own in royal company! A graduate of Regent's College in London, Jetsun Pema married young at 21, but her education, exotic looks and gracious demeanour have her matching up to counterparts who are older by a decade.
Catherine, Duchess of Cambridge
Last updated on: April 30, 2013 19:57 IST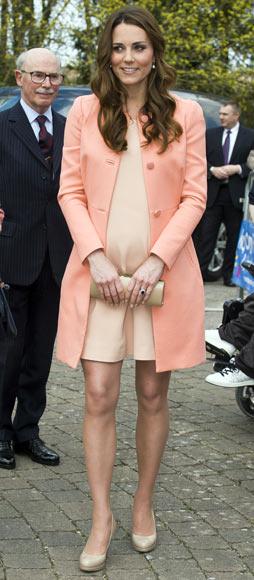 But of course, no list of glam royals would be complete without Kate. Her star is shining even brighter than usual at the moment thanks to her high-profile pregnancy, but she had better watch out -- there are several equally blue-blooded contenders to the crown of international fashion icon!
Queen Rania of Jordan
Last updated on: April 30, 2013 19:57 IST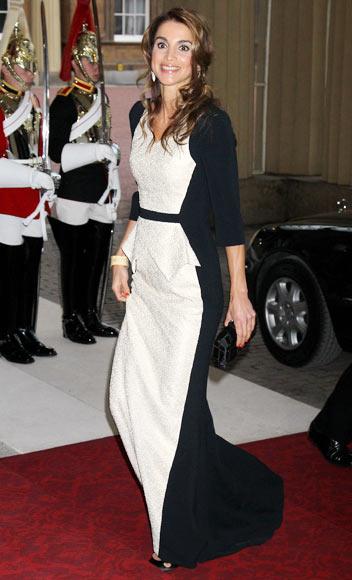 It's hard to believe that 20 years ago this charming lady, whose face is familiar to millions, was just another career woman, working in the banking sector and later in IT.
Queen Rania met King Abdullah II of Jordan in 1993 at a dinner party and they were married six months later. Today, she is one of the world's most high-profile royals -- she was even ranked the most beautiful consort (or first lady) in the world by Harpers and Queen in 2011.
Mary, Crown Princess of Denmark
Last updated on: April 30, 2013 19:57 IST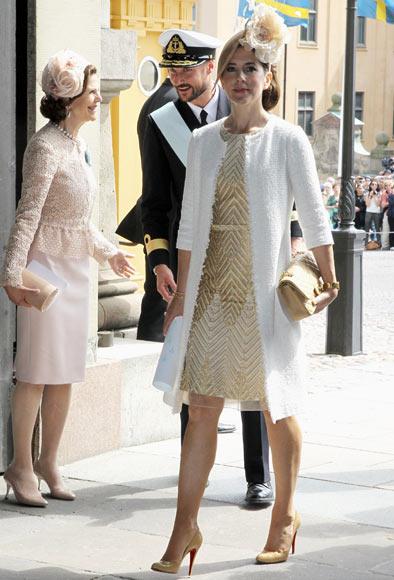 The Australian-born Princess was working with an advertising agency when she met Crown Prince Frederik of Denmark in an Australian pub, during the 2000 Summer Olympics. Four years later they were married and now have four children together.
That's right -- the fresh-faced, impeccably dressed beauty you're looking at is 41 years old and has been pregnant thrice, once with twins!
Letizia, Princess of Asturias
Last updated on: April 30, 2013 19:57 IST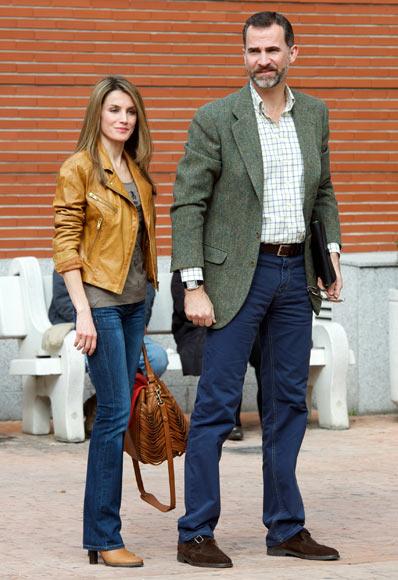 It's not everyday that you see a princess wearing denims, a leather jacket and boots, but then it's not everyday that you hear of a princess quite like Letizia of Asturias.
A former journalist and divorcee, she met Felipe, Prince of Asturias while covering a 2002 story in the North of Spain. It was only when they married in 2003 that their relationship came to light and Letizia has settled into royal life well -- not only does she look the part, the Spanish people seem smitten by her.
Princess Lalla Salma of Morocco
Last updated on: April 30, 2013 19:57 IST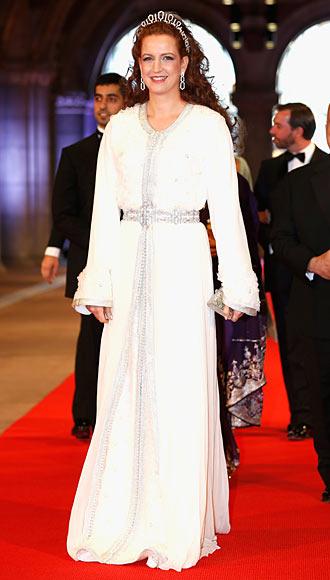 The first wife of a Moroccan ruler to have been publicly acknowledged and given a royal title, Salma was a computer engineer when she first met King Mohammed VI of Morocco at a dinner party in 1999.
They married two years later and although the glamorous mother-of-two keeps a rather low profile, it is a far more public one than her predecessors, whom Moroccan citizens did not normally see.
Kendra Spears
Last updated on: April 30, 2013 19:57 IST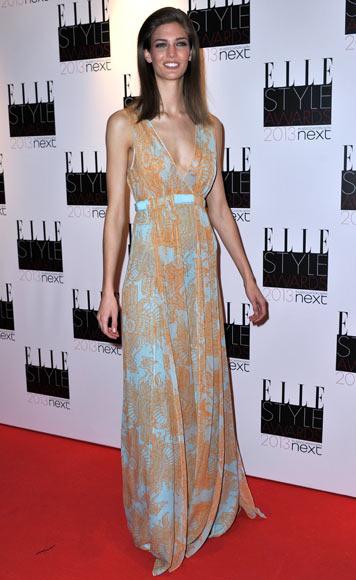 And finally, we come to a soon-to-be princess and current American supermodel.
Kendra's engagement to Prince Rahim Aga Khan, the eldest son of the Aga Khan, was just announced today. The couple is set to tie the knot in a Muslim ceremony, although the date has not been set.
You can be sure that with her drop-dead good looks, Kendra will give stiff competition to her royal peers!