Shibani Dandekar: Is she IPL's hottest host?
Last updated on: April 11, 2011 19:18 IST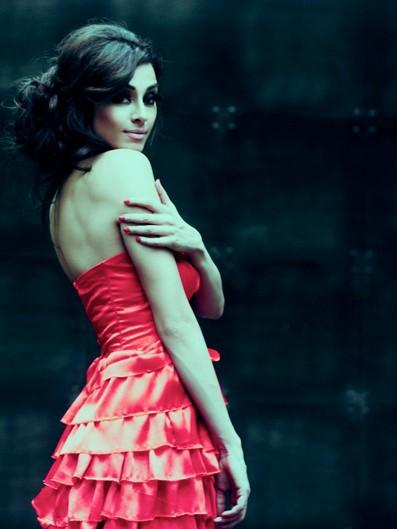 With Mandira Bedi taking a break this season as she gets set to deliver her baby, model, singer, performer and television host Shibani Dandekar steps into her very large shoes.
For the longest time we knew Shibani Dandekar as MTV VJ Anusha Dandekar's sister.
Now, it seems like the hottie -- who is one of the hosts of Extraa Innings during the DLF IPL matches -- is all set to carve a niche for herself.
Dandekar, who spent a good time of her life away from India told us recently that she isn't 'alien to the sport' because her father has been following it closely.
Rubbing shoulders with Shah Rukh Khan
Last updated on: April 11, 2011 19:18 IST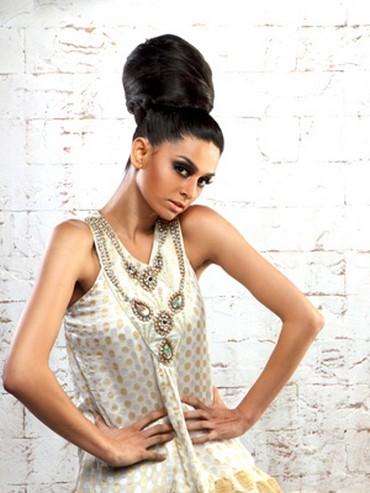 While Shibani Dandekar doesn't really speak Hindi -- she is learning the language now -- she is proficient in Western and Indian styles of song-and-dance.
Dandekar's first lessons as a performer were in Australia at the Sydney Opera House.
Soon, she was in New York hosting television shows like Namaste America, V Desi and the Asian Variety Show.
Among her most cherished moments, Shibani Dandekar counts An Evening With Shah Rukh Khan in Atlantic City, a show she hosted in honour of King Khan.
Guess what? Shibani can sing too!
Last updated on: April 11, 2011 19:18 IST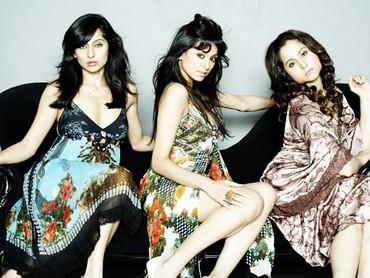 Even as Shibani Dandekar has been making men on and off the field weak in their knees, few know of her singing talents.
She is part of D-Major a music band that includes her sister Anusha and Apeksha and has performed across India.
D-Major has also performed in Abu Dhabi with the Bhangra act Stereo Nation and more recently with Akon at the launch of the Kolkata Knightriders team.
Shibani, the fashionista
Last updated on: April 11, 2011 19:18 IST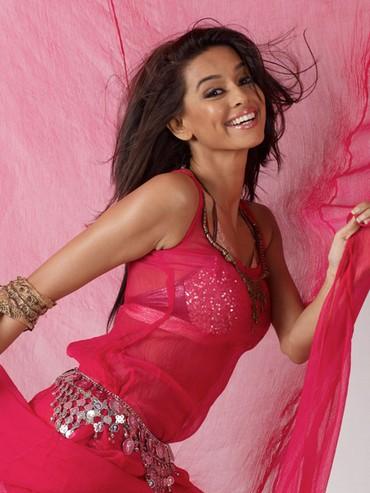 Shibani Dandekar's smouldering hot looks haven't gone unnoticed in the fashion circles either. She has shot for the men's magazine GQ India and has been the face of designer Payal Singhal's collection besides acting in a commercial with Priyanka Chopra.
The hot starlet has also hosted live shows and has had a brief stint as a host of After Hours, a popular lifestyle show on Zee Caf .
With IPL though, Dandekar enters a completely different league -- one that has seen the career of Mandira Bedi shoot up and she is more aware of it than anyone else.
"After Mandira Bedi's successful stint, the stage opened for other women to join in," she told rediff.com recently "Yes, I will add glam to cricket, but that will not take away from our work. We want people to focus on our content delivery. The experts in the studio will give expert comments on cricket. We will be on ground to bring out the entertainment in cricket."