How to avoid fashion disasters
Last updated on: March 16, 2011 10:01 IST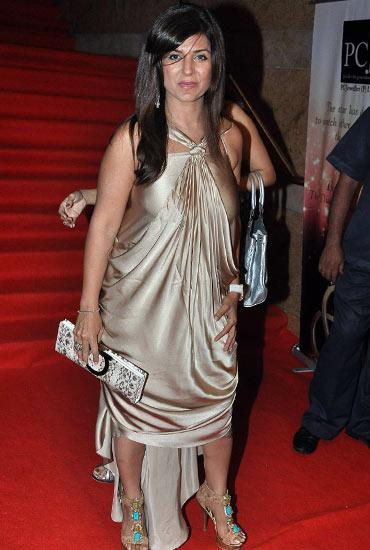 We caught up with designer Babita Malkani at Lakme Fashion Week and in a quick tete-a-tete, she tells us about women's fashion disasters, which celeb looks best in a sari and more!
Can you share summer fashion trends and tips?
Say no to bling.
Wear light-coloured clothes.
Go for the bohemian look.
Use a lot of sunscreen instead of makeup.
What are some of the fashion mistakes that women make?
To look good, women always tend to overdo things -- too much colour in what they wear. Women tend to starve to look slim.
Any tips to look slimmer and taller?
Wear garments that suit your body.
Eat good and healthy food.
Avoid clothes with stripes going across.
And wear colours that don't contrast too much.
'Don't go by anyone's suggestion'
Last updated on: March 16, 2011 10:01 IST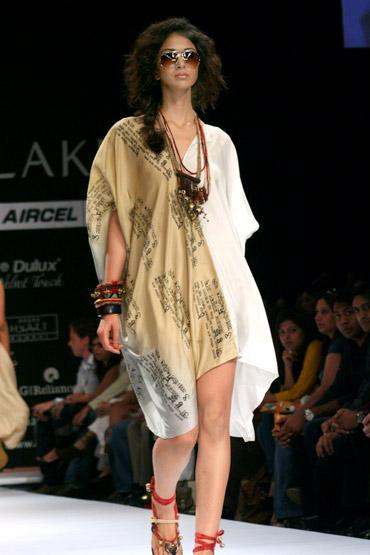 Give us three shortcuts to improve one's appearance.
Just be comfortable in what you wear.
Always have a good pair of jeans in your wardrobe.
For women, always use a lip-gloss.
How to handle a bad hair day?
It's simple. Just tie it up! (laughs)
How should a man pick the right suit?
Just pick up something that looks good on you and don't go by anyone's suggestion. At the end of the day, a person should feel comfortable in whatever he is wearing, even if it just a shirt or a pair of jeans.
'Anamika Khanna is my favourite designer'
Last updated on: March 16, 2011 10:01 IST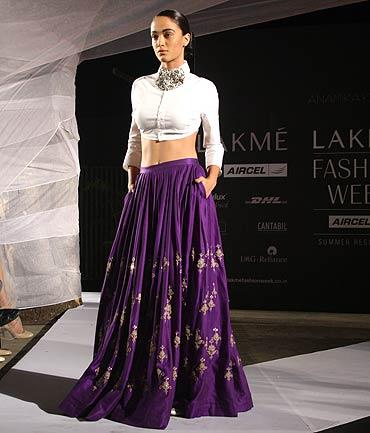 Does the sari need saving?
I love the way it has been draped today and designers are coming up with innovative ideas on how to wear a sari.
Which celebrity looks best in a sari?
Undoubtedly, it has to be Rekha.  
Who is your favourite designer?
Anamika Khanna
Do you throw tantrums when things go wrong for you?
No I don't do that. Nor can I handle any tantrums.
'I am no one to comment on who needs a makeover'
Last updated on: March 16, 2011 10:01 IST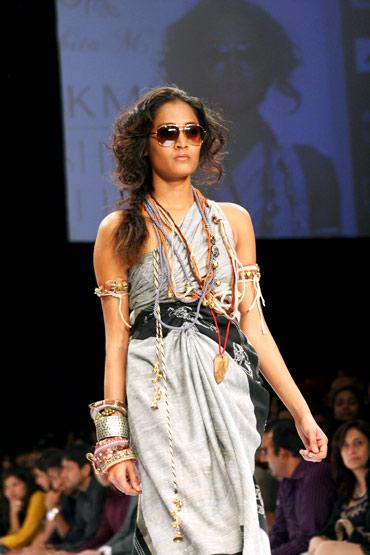 Who according to you are the hottest celebrities in India?
Amitabh Bachchan and Kangana Ranaut.
Most stylish cricketer?
Yuvraj Singh
Which celebrity needs a makeover and why?
I don't think anyone needs a makeover. Everyone has their own style and if they are happy with it I am no one to comment on it.
Celebrities you would like to design for?
Sarah Jessica Parker, Brad Pitt, Vidya Balan, Sachin Tendulkar, Aamir Khan, Maharani Gayatri Devi and Rahul Gandhi.