The five hottest Indian women in bikinis!
Last updated on: March 22, 2011 16:07 IST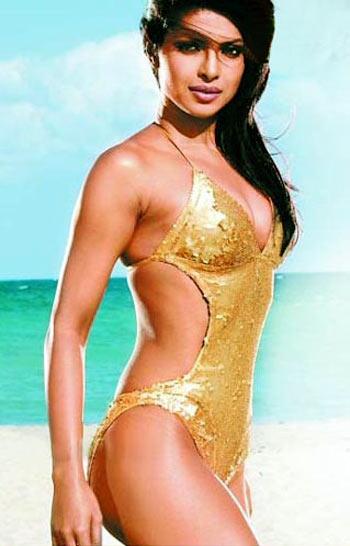 Arpan Vora tells us about the desi sirens he thinks look hottest in a two-piece!
Which B-Town hotties sizzle in a bikini and what type of bikini should each of them wear?
Young fashion designer Arpan Vohra lets his imagination fly and shares his professional opinion with us -- here are his inputs. And we've got pics to back them up!
Priyanka Chopra
Priyanka looks sexy and has great long legs. A nice metallic bikini and an accessorized coral neckpiece would look superb on her.
Bipasha Basu
Last updated on: March 22, 2011 16:07 IST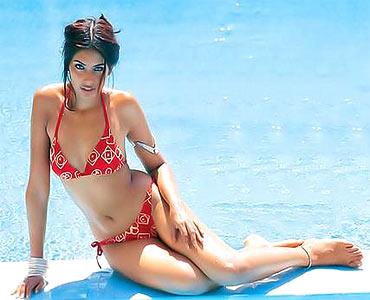 Like Priyanka, here's someone who's worn a bikini before and looks absolutely hot. Bipasha Basu has a nice athletic body -- not the feminine kind -- but she showed us that she can carry off a bikini!
Bipasha's dusky complexion takes her sexy quotient way up. What I'd like to see her in is an emerald colour, sea green bikini with a little bit of white by way of a pearl necklace.
Zeenat Aman
Last updated on: March 22, 2011 16:07 IST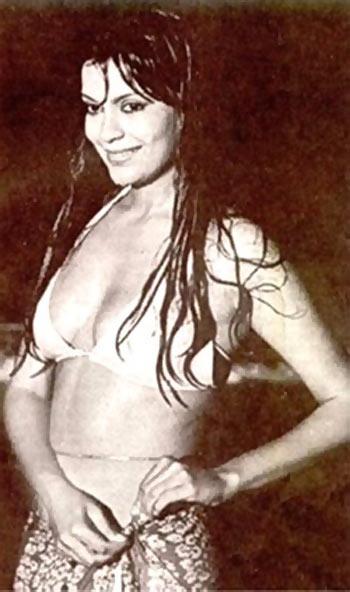 Zeenat Aman did it when no one else was even dreaming about a bikini. She had that attitude and complexion that could give any international model a complex.
I'd have liked to see Zeenat in an animal print bikini -- she has that wild look, what with those dark eyes. Would've been magic!
Malaika Arora Khan
Last updated on: March 22, 2011 16:07 IST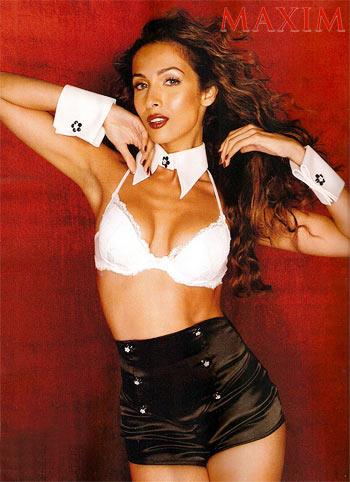 Malaika Arora Khan may not have the height but she sure has a great butt. She has the 'oomph' that can pull it off.
I would give her a pair of hot pants rather than swimming thongs. She does, after all have great long legs. Why take it away from her!
Sushmita Sen
Last updated on: March 22, 2011 16:07 IST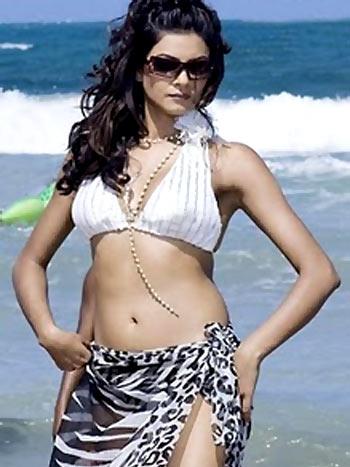 Sushmita Sen is my all-time favourite model. When she wore the swimsuit during her modelling days, she looked stunning and I think she can pull it off even now and overshadow a lot of girls.
She is tall, has a nice face cut and long legs. I'd like to see her in an off-shoulder swimsuit with a sarong.