'I don't dress to please others': Udita Goswami
Last updated on: May 10, 2010 20:04 IST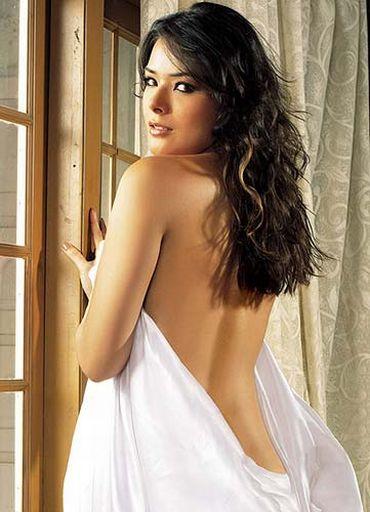 In an interview with rediff.com, actress Udita Goswami discusses her career, her personal life and a few of her favourite things.
Her latest release, Chase, may have bombed at the box office, but Udita Goswami is not ready to be written off just yet. Here, she imparts career advice to youngsters, talks about how she keeps herself looking great and discusses how her future plans involve shutting up folks who ask why she's not doing much work in Bollywood.
How I got into acting: At 16, I walked the ramp in Dehradun for a fashion institute. After that, I shifted to Delhi to pursue my career in modelling, I sent some pictures which were taken at home to an MTV model mission contest. I was selected and won. Slowly, I started getting more assignments and did a lot of commercials. I became one of the top models in Delhi. I was the first one to appear on the cover of Elle magazine. I started going more often to Mumbai for ad campaigns.
Actor-director Pooja Bhatt had seen my photograph in one of the glossies; she met me when she was in Delhi. The third meeting was in Mumbai to sign a contract with her for my first film Paap. I had no formal training in acting before my first film. I had just done some plays when I was in school. Now, with every film I am learning something new and have grown as an actor.
My first paycheck: I really don't remember the amount, but I got my first salary at the age of 17 for a modelling assignment.
'Take advice from the right people'
Last updated on: May 10, 2010 20:04 IST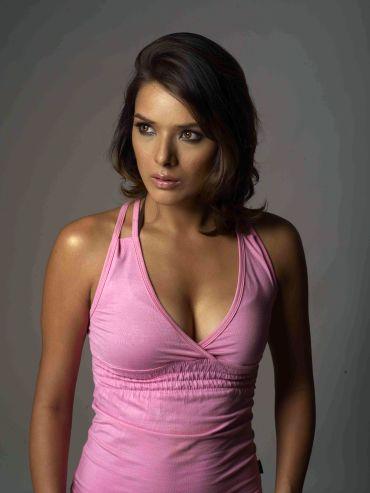 My beauty secrets: It was not difficult for me to maintain my looks when I was in Dehradun or Delhi. Now I have to really take care of my skin. It could be because of the Mumbai weather and the kind of profession I am in. I make it a point to visit my dermatologist every two months. I wash my face regularly with Cetaphil (skin cleanser and moisturiser), which creates magic for your skin. It's easily available in medical stores.
Also, I used to suffer from eye infections frequently (styes). The doctor suggested I use baby shampoo to cleanse my eyes. It really worked for me. I used to put a tiny spot on a damp cotton pad to dilute it and wipe very gently along the edges and inner rim of the lids and then wipe them clean with another damp cotton pad. This safely cleanses the eyelash pores that can get clogged and create problems.
My fitness secrets: I eat everything in moderation. I don't like going to the gym because people talk more than working out. I have a treadmill at home; I walk for an hour five days a week. If I don't have time, then I take the steps to my 13th floor apartment. It really helps if you don't want to do any kind of exercise.
My personal sense of style: I don't have one. I avoid wearing high heels to parties because I am not so comfortable with them. Plus I don't like to wear short skirts above the knee. I am comfortable in jeans, tee-shirts and pyjamas. I don't wear anything to please others.
My advice is, don't copy others -- take advice from people who have knowledge about fashion, wear something which suits your body and don't follow fashion blindly -- plus, be comfortable in what you wear.
'I have mixed feelings about fame'
Last updated on: May 10, 2010 20:04 IST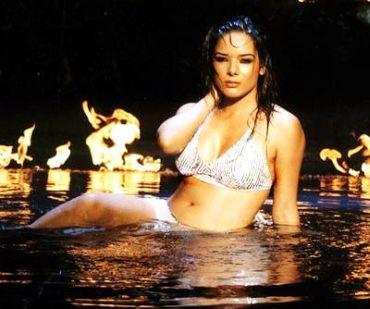 My most embarrassing at-work moment: There are so many, but I don't want to talk about them and make a fool of myself. The best way to deal with it is just smile to avoid more embarrassment.
I realised I was famous when: After my first film's release, I went out with my friends to Chanakyapuri in Delhi. People recognised me and starting coming close to me. We all panicked and my friends suggested I to go the restroom. I went there and locked myself in, coming out after only after everyone had left. I have mixed feelings about this incident because it was something new for me; it was a matter of pride (I was famous), but I was also a bit uncomfortable, because I couldn't enjoy myself with my friends.
The most outrageous gesture from my fans: There is this deaf and dumb boy in Dubai. He created a huge card with all my pictures and captions (a collage) -- everything was handmade. I have met him both times I visited Dubai. I really don't know how he gets to know about my visits. The first time I met him he took a picture with me. The second time he made another card containing his picture with me. It's really an amazing and sweet gesture.
'Nobody can stop you from what you want to achieve'
Last updated on: May 10, 2010 20:04 IST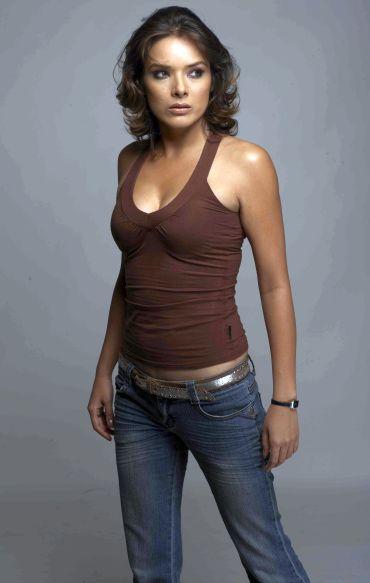 Today's best-looking Bollywood actor and actress, according to me: Hrithik Roshan and Aishwarya Rai
If I wasn't an actress, I would be: I have a few things in mind. First would be to become a veterinary doctor, because I have a very strong connect with animals. Someday I want to do some short course on it. Second would be an army officer, because I am physically fit and I think it's cool to be one.
My passion in life: I want to start grooming classes (like singing, dancing and modelling) -- everything under one roof for aspiring youngsters from small towns. I am from Dehradun, and I want people like me to get the right guidance, training at the right place and time to fulfill their dreams.
My career advice to youngsters:There is no short cut to achieve your goal. Don't copy anyone, be confident; go through the proper channels, take proper guidance and advice from the right people. Nobody can stop you from what you want to achieve.
'I have a phobia of ghosts'
Last updated on: May 10, 2010 20:04 IST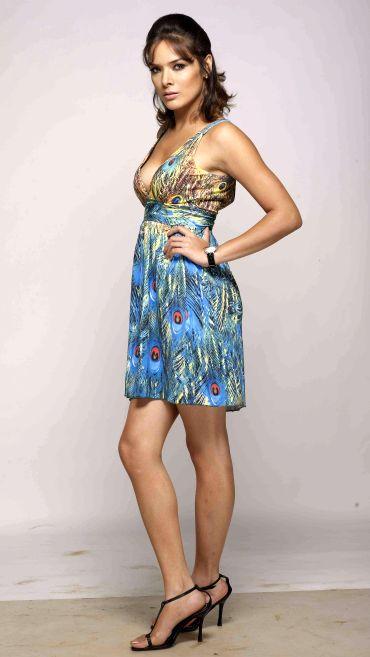 Chores I work on in my spare time: I do everything from paying my bills and packing my bags to taking care of my dogs. Yes, I enjoy spending time with my dogs. But I hate packing because I spend a lot of time only checking whether I have forgotten this or that. I am very bad at packing.
My biggest quirk: Like I said, I have the habit of checking 10 times whether I have kept necessary things in my purse/ bag or not.
My cooking skills: I can cook anything If you use the right kind of spices, cooking is the simplest thing; I don't why people think it's a task. I cook when I am free -- things like chicken gravy, fish, pasta, eggs, vegetables etc.
My phobia: I have a phobia of ghosts. I really get scared when I am alone in the lift at night. I keep a supari cutter under my mattress (there is this belief that if you do, you won't get bad dreams).
Quick facts
Last updated on: May 10, 2010 20:04 IST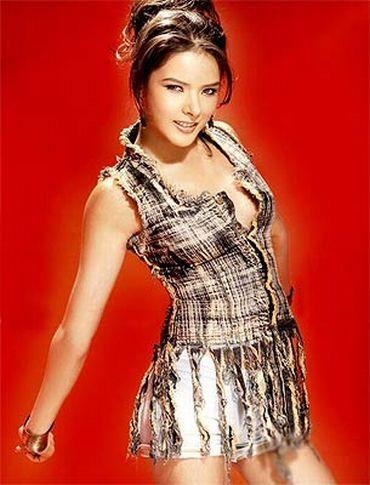 My favourite food: Chicken Paprika Pasta
My favourite drink: Beer
I love hanging out at: Friends' places, because you can be yourself.
The most frequently played song on my iPod: I am more of an FM person. I like to listen to different songs.
Best movie of all time: Tare Zameen Par
Favourite book: Jackie Collins' Rock Star
My preferred travel destination: Hrishikesh. I love to sit on the banks of the Ganga during aarti and the breeze that blows is beautiful.
Makeup I can't live without: Lip gloss/chap stick
My biggest indulgence: Shopping
My biggest challenge: Is to complete my graduation
My idea of a perfect day: Sleep, sleep and don't think about work.
My passion: I am passionate about my work and animals. One thing I have been doing is treating and sterilising stray dogs. I am with all animal welfare organisations. My building and surrounding dogs are sterilised and I get them treated when they are sick.
Things that turn me on in a man: Being well-spoken
Biggest turn-offs: Odour, bad breath and clothes
I can't leave home without: Saying jai (praying) to my God
In my spare time, I enjoy: Playing with my three dogs, chatting with friends and listening to music.
My future plans: My top agenda is not to hear people ask why I am doing less work!