Recipe: Paneer with raw mango, a tasty experiment
May 21, 2014 10:43 IST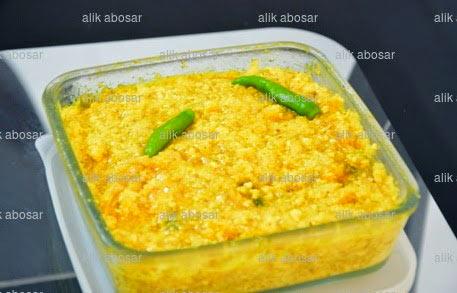 We had asked you, dear readers, to share your best mango recipes. Here's an interesting recipe from Urmi. Try it out.
Reader Urmi shares her kitchen experiment, Chenna and Kachcha Aam-er Paturi, a "tongue blowing" mango recipe.
Excited already? Take note of the ingredients and try it yourself!
Serves: Five
Ingredients
1 cup chenna (home-made paneer or cottage cheese)
1/2 raw mango peeled and shredded
1 1/2 tsp mustard oil
1 tsp turmeric (or as per taste)
1 tsp red chilli powder (less if you want it less spicy)
1 cup shredded coconut
Salt as per taste
Sugar as per taste
4 green chilli
Method
Also Read
Dear Readers, e-mail your best mango recipes to getahead@rediff.co.in (with subject line 'Best Mango Recipe').
We will publish your mouth-watering recipes on Rediff.com :)