Reader Invite: What's in your dabba? Send us a picture!
May 22, 2014 12:15 IST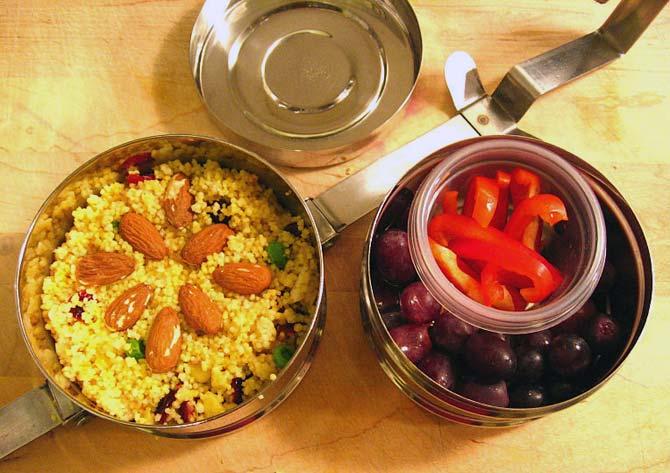 Take a picture of what you've got for lunch today and upload it on Rediff ZaraBol -- #Whats-In-Your-Dabba?
Lunchtime is that special hour of the day when you put aside all your worries and open up that magical little box we all know as the dabba!
For many of us who must travel great distances every day and spend endless hours at work to make ends meet, the dabba forms a small but important part of our lives.
The scent of soft ghee-smeared chappatis, the aroma of the spices, the sight of freshly-cooked food and that first bite of the dessert -- oh can anything come even remotely close to this wonderful feeling of opening up your lunchbox?
There is, as George Bernard Shaw so wonderfully said, no love sincerer than the love of food!
So dear readers, we are asking you to share that love with us!
We would love to know what it is you're having for lunch today!
All you have to do is take a picture of what you've got in your lunchbox today, upload it here -- #Whats-in-your-dabba -- with a short description of what you're having and we will publish the most interesting pictures right here on Rediff.com!
So what are you waiting for? Post your pictures and spread the love!
Don't have a dabba today? Here are some easy-to-make recipes you can try yourself!
So hurry!