Monsoon recipe: Almond and Broccoli Soup
July 14, 2014 15:00 IST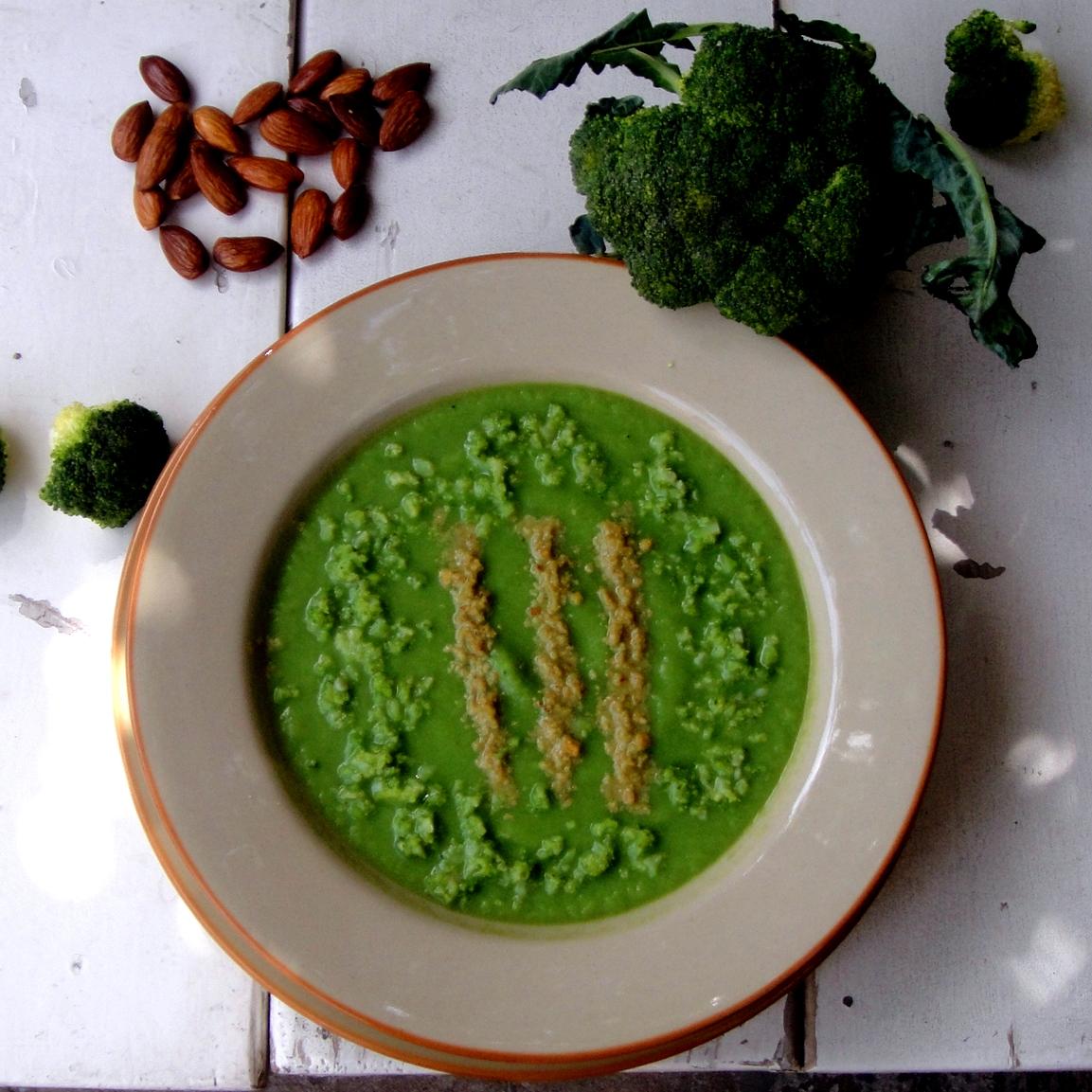 Here's an easy-to-make soup, perfect for a wet monsoon day!
Chef Anuradha Madhusudhanan runs tattva Gourmet Organic Kitchen that was started to give a twist to boring and tasteless organic food.
She shares here with us this recipe for Almond and Broccoli Soup.
Ingredients:
1/2 cup ground almonds
650 gm broccoli
3 1/4 cups vegetable stock
1 1/4 cups milk
Salt to taste
Freshly ground black pepper to taste
Method
Preheat oven to 180 degrees Celcius.
Spread ground almonds evenly on baking sheet/tray.
Toast until golden brown.
Reserve a quarter of the toasted almonds for garnish.
Cut Broccoli into small florets.
Boil water and pour over Broccoli, with salt and vinegar, and cover for 10 mins.
Drain water, and if broccoli not yet tender, steam for 3-4 mins, until tender.
Blend broccoli, remaining almonds, stock and milk until smooth.
Season with salt and pepper to taste.
Pour the pureed soup into a serving bowl and sprinkle with reserved almonds.
Share your monsoon recipes with us!
Write in to getahead@rediff.co.in with a detailed recipe and a photograph (Subject: Monsoon recipes) and we will publish the best responses right here on Rediff.com