'How much does a UG programme in the US cost?'
Last updated on: April 08, 2014 19:07 IST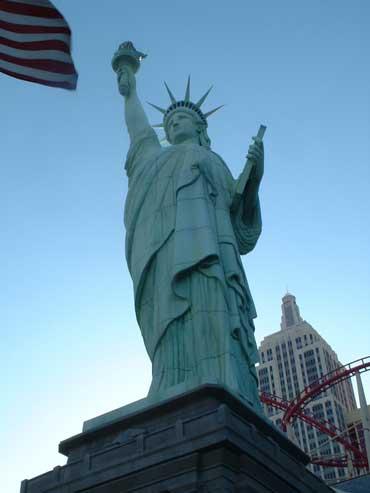 In an online chat, Anoop D'Souza, education tours expert, Thomas Cook and Kimberly Dixit, study in the US expert answered reader queries related to pursuing higher education abroad.
Are you planning to pursue your higher education in the United States of America?
What are the courses you can consider studying there?
What are the best universities for you and what are the related exams you should be preparing for?
How to write an admission essay and send your application on time?
To help readers make an informed choice, Rediff.com had organised a chat with Anoop DSouza, education tours expert, Thomas Cook and Kimberly Dixit, study in the US expert, on April 8, 2014 between 1 pm and 2 pm IST.
For those who missed the live chat, here's the unedited transcript:
---
SURESH ALEXANDER: I am a Chemistry graduate working in PSU for past 30 years. I want to do higher study in USA without much staying in US. Pl suggest
Kimberly Dixit: You should check the rankings for distance learning programs. There should be many available. I cannot suggest without knowing which subject you want to study.
---
Rashmi Lokar: Will the student visa allow me to work in the US?
Kimberly Dixit: No. The student visa does not allow you to work in the US. After studying you can sometimes get OPT (optional practical training) which allows you to stay on an additional year. If you want to work while studying, you'll have to check with the individual campuses to see if they have arrangements to employ international students.
---
Anoop Dsouza: To add to what Kimberly said, you can explore the policy of various Universities with regards to working while studying. To understand this in further detail you could visit different colleges prior to taking admissions or deciding on any particular university.
Swapnil Gole: Is it necessary to have work experience for doing MBA in US?
---
Kimberly Dixit: Yes. Work experience required for most reputable MBA programmes. 3 years is the minimum amount of work experience. With 4-5 years your chances will be best.
---
Jaspreet Singh: What documents should be on my checklist in order to apply for studying in US?
Kimberly Dixit: It will depend on your situation and the program to which you are applying (e.g. undergraduate or graduate). But basically you will need 1. Test scores 2. Recommendation letters 3. Transcripts 4. Financial documents 5. Completed application
---
Rahul: Dear Sir, How good must my English be for study abroad?
Kimberly Dixit: You will have to demonstrate English proficiency to study in the US. Different colleges judge this in different ways -- some with TOEFL and some with verbal SAT/GMAT scores or with medium of instruction. But to complete university level course work, you will need to have strong communication and writing skills otherwise you will struggle.
---
Dinesh: Do I have to know a foreign language to study abroad?
Kimberly Dixit: You will have to clear a test of English proficiency and/or show that you have attended English medium schools. The requirement will depend on each college. Do you mean an additional language? Like French, Spanish, etc? It will not be required as long as you have studied a local Indian language.
---
Alex: How to find accommodation in US? Are hostels better than private accommodation?
Kimberly Dixit: It really depends on your campus. Hostels are usually best for the first year because everything is arranged for the students. The campus culture of each place will help you determine whether private accommodation is a good idea. You will be able to understand this by speaking to admissions representatives and other students. Also some campuses require students to live in hostels/dorms.
Anoop Dsouza: As some one new to the city you might not be aware of various options of accommodation that the city has to offer. Their are hostels, pvt accommodation among other options that can be explored prior to joining a particular instiution. University tours being conducted by Thomas cook could assist you and explore various options with regard to accomodation.
---
Purushottam Singi: I have done BCom and have 8 years of work experience. Do I yet need the 16th year of education for applying for a MBA in the US?
Kimberly Dixit: Not necessarily. The 16 year requirement is institution specific. You should contact the admissions office to understand their unique requirements. Some colleges require 16 years "or equivalent" -- i.e. 15yrs of education in India is equivalent to 16 yrs in other places.
---
Firoz Khan: Where to find cost and everything? How much will Studying abroad cost?
Kimberly Dixit: You can visit college websites to find out the cost. Make a list of the ones you can afford then visit, if possible, to find out what is best for you. You can also visit USIEF in Delhi, Mumbai and other big cities. They can help with cost information.
---
Amit srivastav: Sir I am in final year BCom. Please tell me more about the PG scholarship options for Indian students?
Kimberly Dixit: It depends on what you want to study, scholarships will vary by the university you attend.
Anoop Dsouza: To choose a university we conduct special University tours to give you a glimpse of college life and first hand interaction with student counsellors and students. This helps you shortlist and compare enabling you to take a decision of choosing the right college best suited to you. Typically we visit approximately 10 colleges per trip
---
Jyotsanarane: Dear Sir I just wanted to ask you 1 question that Does my child need to have a certain grade point average to study abroad?
Kimberly Dixit: No. There is no minimum GPA. Based on the GPA and other factors (e.g. SAT) you should make a list of colleges where your child has the chance of being admitted. It is important to understand what different colleges offer, rather than just going by rankings. Colleges are very different -- if you visit a campus you can meet faculty, other students, understanding the lifestyle, etc.
Anoop Dsouza: If you visit the campus you get to have a first hand information and clarify your doubts directly with faculty and students, you also get a hang of life at the campus.
---
Vinay Shukla: How much does a UG programme in the US cost?
Kimberly Dixit: The costs will vary, but in general tuition for international students range from $25,000 to $40,000. Living and travel expenses can be another $15-20,000 per year
Anoop Dsouza: To get a more realistic on ground perspective and to help you choose what is best suited for you could join a university tour like the ones we offer to the USA this allows you to meet with students and faculty and also compare different accommodation options both on and off the campus
---
Rafiq Qureshi: What are the best universities in the US?
Kimberly Dixit: It depends on your criteria -- What is important to you. There are a lot of published rankings, but you still may not know which campus is best for you. Everyone's personality, strengths, interests, etc. would make them a good fit at different campuses. If possible you should look at the rankings then visit the campuses and decide.
Anoop Dsouza: You may also want to consider taking a recci tour of different universities in USA which will help you to interact with students counsellors and get a more realistic feel to help you compare and select.
---
Venkatesh: My budget is 15-20 lakhs. Can you pls help me with the best colleges I can apply to for MBA in entrepreneurship?
Kimberly Dixit: Is this your total budget? If so, you will probably be limited to public colleges, but these are still very good. Why don't you visit some of the best ones and decide: UC Berkeley, UMass Amherst, Rutgers, UCLA, etc
---
sumeet salgaonkar: My admission application was rejected by Swarthmore college last year. Can I reapply this year? How to improve my chance?
Kimberly Dixit: You can apply again. You can increase your chances by improving your SAT scores. Or you can visit the campus to get a better understanding of what it can uniquely offer you. Besides Swarthmore there are hundreds of other great liberal arts colleges in the US. Some offering generous scholarships
---
Kimberly Dixit: Hope this chat was helpful to all of you. Applying to study abroad is a difficult process so takes help wherever you can find it and make sure you are using all resources to find the right college for YOU! To understand which college is perfect, visit the campuses if possible.
---
Anoop DSouza: My advise to all the students would be to do a through research and a venue recci prior to joining any university. Apart from the internet, a first hand experience and know how is important in selecting the right university.
---