Why a career in Animation is the future!
Last updated on: August 26, 2011 12:31 IST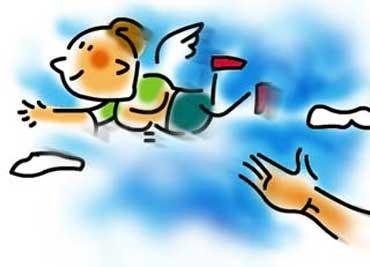 Ashish S K, CEO, Reliance Animation tells us why a career in animation is prospective and presents an overview of the trends in the industry in India.
It's been almost two years since James Cameron's Avatar made its worldwide debut. But the experience of watching it again is almost as spellbinding as it was the first time.
And do you remember how you almost jumped out of your seat watching a scene from the Toy Story series?
The use of animation and VFX has certainly caught the fancy of audiences young and old, and has changed the way entertainment was perceived before.
Trends back home in India are equally promising with at least three or four animated movies being released in popular languages annually -- the most recent being Rajinikanth starrer Robot that had extensive use of VFX -- and regular animated series reigning television channels.
With the technological revolution hitting the sources of entertainment devices and services, a career in animation is certainly a thing of future.
To become a successful professional in the field of animation and VFX film-making, it is of utmost importance to understand that the industry is all about the art of effective storytelling.
Aspiring youth aiming for a career in animation and VFX filmmaking should have creative aptitude - that is a basic requirement in order to excel in the field.
Click NEXT to read more...
The author of this article is known for his versatility and passion to produce world-class content, blending creativity and technology in the Indian Animation Industry. He has set up state-of-the-art animation studios in India and has successfully completed and marketed several animation films for studios in Hollywood over the last nine years. He is also the founder of BIG AIMS, the premier Animation and VFX Filmmaking academy of Reliance Animation.
The most sought-after career option
Last updated on: August 26, 2011 12:31 IST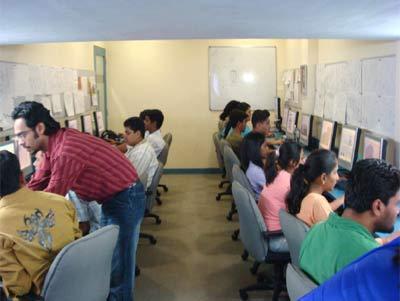 Why animation?
Currently, Animation, VFX, Comics and the Gaming industry are the most sought-after career options amongst the youth, especially since India has now become an outsourcing hub for international projects.
The requirement for trained manpower has increased manifold. To make use of the opportunity, the most important aspect that every aspiring student must aim for is to obtain customised education in the field, which is internationally recognised and high on the employability scale.
The choice of course as well as the academy has to be made wisely. It must be an informed decision. You must look for the most effectively designed curriculums, how experienced the faculty is, what kind of modern infrastructure the academy is providing, along with the in-depth course overview related to software skill programmes.
An integrated live action filmmaking training programme in the course curriculum will always boost the knowledge and confidence of the student.
As per the aptitude and liking of the student, one can choose to specialise in any of the exiting segments of the process flow, like pre-production, which includes character design, background design, colour key, storyboard etc or in the production flow like modelling, rigging, texturing, lighting, animation and then from post-production, one can choose editing, sound designing, visual effects, online editing etc.
Click NEXT to read more...
Those who are capable and lucky may even earn above a lakh per month
Last updated on: August 26, 2011 12:31 IST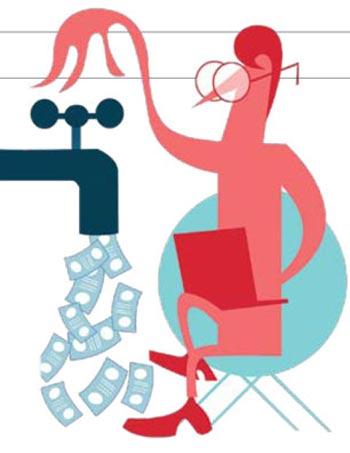 Course fees
The courses cost between Rs. 7,000- 11,000 (approximately) per month, depending upon the complexity and the high-end equipment required to pursue them.
Career options in animation
The industry offers excellent career opportunities, as the demand for this field has increased manifold over the last decade.
Students today can explore a successful career not only in animation and VFX studios, but also in the fields of advertising, gaming, live action film making, comics, designing and many more exiting media activities that they may be inclined to.
Remuneration offered
The starting monthly salaries range anywhere between Rs 8,000-10,000 depending upon the skills and capability of the student. Within two to three years, as per your performance, one can command between Rs 25,000-30,000 per month. Those who do extremely well and reach Asst Animation/Creative Director/Asst Technical Director or Supervisor level start getting Rs 60,000 and above. Capable and lucky ones may even earn above a lakh per month.
Apart from regular jobs, there is also a scope for freelancing which can earn you a monthly income ranging between Rs 45,000-60,000 and above, provided you have a minimumfour or five years of solid production experience and are skilled enough.
Click NEXT to read more...
How to choose an institute
Last updated on: August 26, 2011 12:31 IST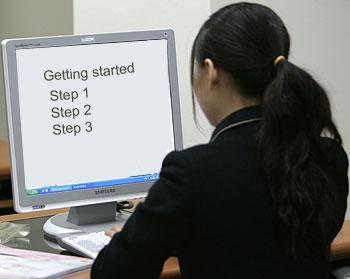 Institutes offering Animation courses
As mentioned earlier, it is very important that you decide on your core area of interest before you set out to find which institutes are offering the respective courses. To begin with, you can check for the curriculum offered and quality of faculty before considering a course.
While there may be several institutes offering courses in animation and VFX in the country, listed below are some of the more popular ones.
MAAC (Maya Academy of Advanced Cinematics)
www.maacindia.com
BIG ANIMATION INSTITUTE
www.bigaims.in
ANIMASTER
www.animaster.com
TOONZ ANIMATION ACADEMY
www.toonzanimationindia.com
FRAMEBOXX
www.frameboxx.in
ARENA MULTIMEDIA
www.arena-multimedia.com
ANTS ANIMATION INSTITUTE
www.antsindia.com
FX SCHOOL
www.fxschool.in
Click NEXT to read more...
For the right candidate, the sky is the limit
Last updated on: August 26, 2011 12:31 IST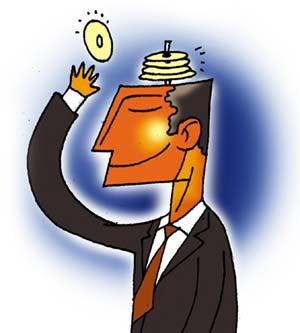 The future of animation
Today, people spend an enormous amount of time in front of screens, be it in the theatre, watching television, tinkering with their mobiles or sitting at their computers.
One can imagine the amount of quality content needed to feed these screens, so that people can remain engrossed and entertained.
In this new digital era, skilled professionals who can contribute to this continuous content creation workflow will always find a great career. For the right candidate with proper skill sets, the sky is the limit.
Also, young imaginative minds who wish to make a career in animation with skill sets in painting, music, acting and various other performing arts will always carry an additional advantage, since this medium is a convergence of every form of artistic and creative expression.
So if one is creative and has the ability to think out of the box, this will always be the most preferred profession to pursue.