Top 7 job-friendly courses for finance graduates
Last updated on: October 31, 2012 19:03 IST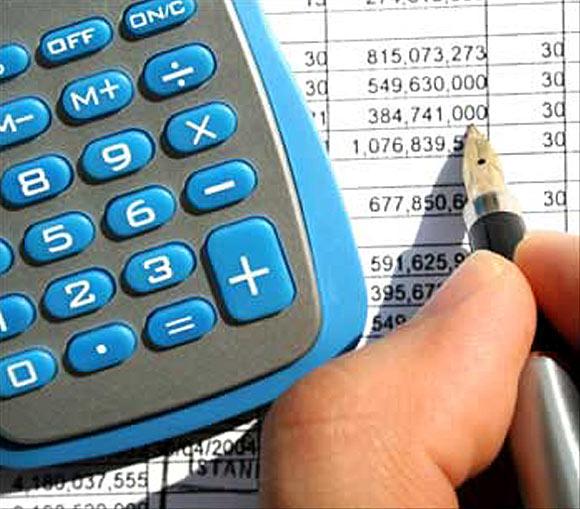 Financial programmes backed by institutions are highly focused and intensive in nature unlike a general management programmes, where the key aim is holistic development.
The technical rigour of industry-led programmes produces highly skilled professionals.
The end result: well-trained candidates get quickly absorbed in respective companies. If you want to pursue a career in finance, here are some courses you can consider.
1. National Stock Exchange (NSE)
National Stock Exchange of India Ltd is a leading stock exchange in the country in derivatives and equity trading and is committed to improving the financial well-being of those who invest in stocks.
The course: Post graduate programme in Financial Markets (PGP-FM) is available both in weekday and weekend mode. The programme, launched by NSE, runs in collaboration with the National Institute of Financial Management (NIFM), which is promoted by the Ministry of Finance.
Course content: The programme, designed jointly by NIFM and NSE, focuses on practical exposure alongside theory. "Students practise on a market simulation software (called NSE Learn to Trade) trading skills. On equity, derivatives, currency etc without investing actual money," informs Arup Mukherjee, Asst Vice President, NSE.
"International exposure to financial centres is an essential part," he adds.
Eligibility: To enrol, candidates need 50 per cent marks in graduation. Students with CAT/MAT/XAT score can apply. Else, aspirants can appear for NIFM-NSE online test and clear personal interview.
Fee: Rs 3.95 lakhs for the full course.
Job opportunities: One can find placement as a financial planner, as an analyst -- equity, technical, derivatives, as fund/risk/portfolio/wealth manager or as a financial journalist. Job opportunities are in banks, mutual funds, research firms, KPOs, broking firms, equity research companies, capital markets etc. The more sought-after courses are the NSE Certified Market Professional and specific finance modules.
Please click NEXT to continue reading...
2. PG programmes at the Bombay Stock Exchange Institute
Last updated on: October 31, 2012 19:03 IST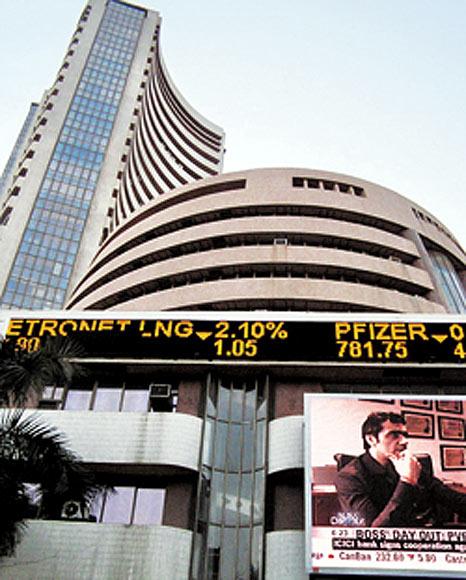 Asia's first stock exchange, the Bombay Stock Exchange's equity index-the SENSEX, is India's most widely tracked stock market benchmark index. BSE Institute Limited is a capital market educational institute.
The course: For undergraduates, a key programme is the Global Financial Market Professional Programme. It is a part-time programme of 2.5 years, with enrolling capacity of 30 students and conducted in all the four metro cities and Ahmedabad.
The other offering is the one-year distance learning programme titled Post Graduate Diploma in Stock Markets (PGD-SM). The contact classes are run in several cities.
Recently the BSE Institute launched the post graduate programme in business journalism with 30 seats. Key topics covered are: Finance, Economics and Financial Markets. The institute also has certificate programmes for students and professionals.
The Certificate Program on Capital Markets (conducted jointly with the JBIMS, Mumbai) is ideal for brokers, investment consultants, management students and portfolio managers. The 10-week course is conducted on weekdays from 6 to 8 pm.
The competitive edge that it gives to students is unparalleled.
Ambarish Datta, MD and CEO, BSE Institute explains, "Housed in the stock exchange we give students ample opportunities to witness and participate in live market events."
Course content: Students are given exposure on financial accounting, demat and depositories, trading, equity markets, risk management and securities law, among others.
Jobs: Students take up jobs as business/financial analysts, investment bankers, manager- capital markets, manager–risk and regulation, among others.
Fee: Rs 45,000 to Rs 1,35,000 depending on the course and duration.

3. CRISIL Certified Analyst Programme
Last updated on: October 31, 2012 19:03 IST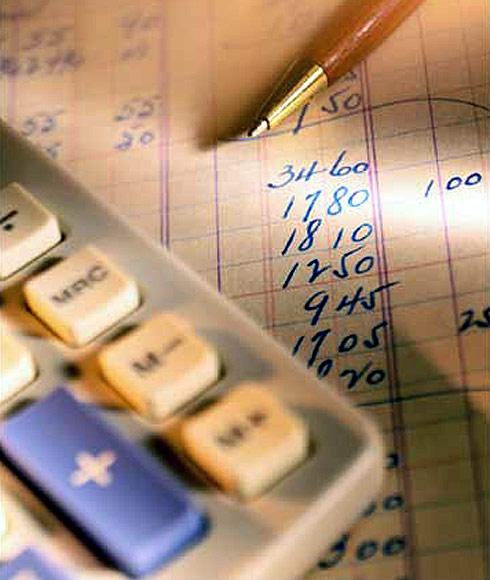 A Standard and Poor's Company, CRISIL is a rating agency and also works in areas of risk and policy advisory. The agency provides research inputs to leading banks and firms.
The course: CRISIL Certified Analyst Programme (CCAP) is a two-year intensive, entry-level, work-cum-study programme.
Course content: "The programme has 24 different finance related subjects and hence a student's understanding of finance is at a deeper level," says Gautam Pal, a former student.
Eligibility: Graduates or final year students from any stream with 60 per cent marks are eligible to apply. The candidates are shortlisted based on their scores in CAT, XAT or the CRISIL Aptitude Test.
Fee: Only Rs 1,500 as application fees.
Jobs: On successful completion the participants work with CRISIL as Management Trainees and are eligible to get a minimum salary of Rs 6 lakhs.
"During the course, candidates receive an annual salary of Rs 1.25 lakhs in the first year and Rs 2.25 lakhs in the second year," informs G Ravishankar, President, Human Resources, CRISIL.
4. Accounting Technician Course at ICAI
Last updated on: October 31, 2012 19:03 IST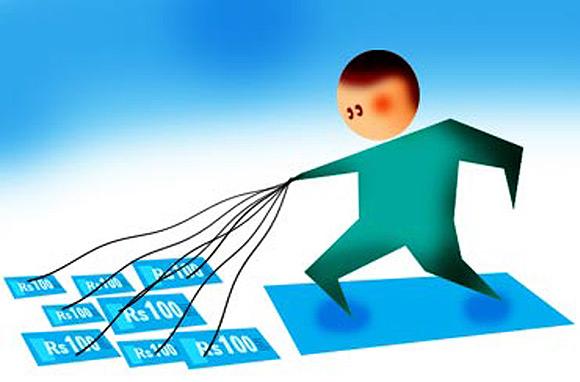 The Institute of Chartered Accountants of India (ICAI) is a statutory body that produces and regulates Chartered Accountants in India.
The ICAI contributes in education, professional development and also helps in maintaining auditing and accounting standards.
The course: Accounting Technician Course. Students who enrol in ICAI have a primary goal -- to be a CA. However, if for certain reasons, a candidate is unable to make the cut, then s/he can opt for an accounting technician profession. The institute also offers a range of continuing education programmes for qualified CAs as well.
Eligibility: A candidate who has already passed Entrance Examination or Foundation Examination or Professional Education (Examination-I) is eligible for enrolment.
Course content: The aspirants undertake course of nine months, go through 35 hours of orientation programme and 100 hours of IT Training before appearing in Accounting Technician Examination (ATE). Group I of Integrated Professional Competence Course (IPCC) is equivalent to ATC. After passing ATE, the candidates are also required to complete 12 months at work.
The Accounting Technician Certificate is awarded on completion of the above.
Jobs: A candidate who does not wish to complete erstwhile Intermediate/PE-II/PCC/IPCC can opt for ATC.
Accounting technicians work in the accounts and finance departments supporting the CA and associate CAs. The ICAI assists students in placements.
5. PG Diplomas at the IIRM
Last updated on: October 31, 2012 19:03 IST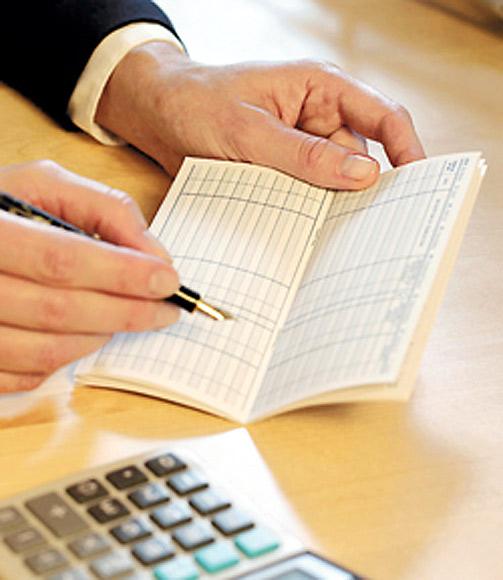 Hyderabad-based Institute of Insurance and Risk Management (IIRM) is promoted by Insurance Regulatory and Development Authority (IRDA) and runs several post graduate diploma courses.
The courses: The International Post Graduate Diploma in Risk Management is a one-year programme, where students intern for one month. The internship takes place at IRDA or at the Reserve Bank of India, nationalised banks, insurance companies or at broking houses. Students may intern at stock exchanges and rating agencies too.
The institute also provides courses in International Post Graduate Diploma in Life Insurance and International Post Graduate Diploma in General Insurance.
The IIRM also has PG Diploma in Actuarial Sciences which is a 15-month programme with one-and-a-half month's internship. Apart from core learning in actuarial risk management, the students get to learn statistical methods, financial mathematics, economics and communications.
Eligibility: Graduates from any discipline including engineers/MBA from any recognized university with a minimum of 50 per cent marks or candidates with professional qualification like CA, ICWAI, CS etc are eligible to apply.
Fee: Varies from Rs 1.3 lakhs to 5.5 lakhs according to the course.
Jobs: Insurance companies, broking houses, banks, IT companies and other financial institutions come to the campus for recruitment.
6. PG Diploma in Securities Market at the SEBI
Last updated on: October 31, 2012 19:03 IST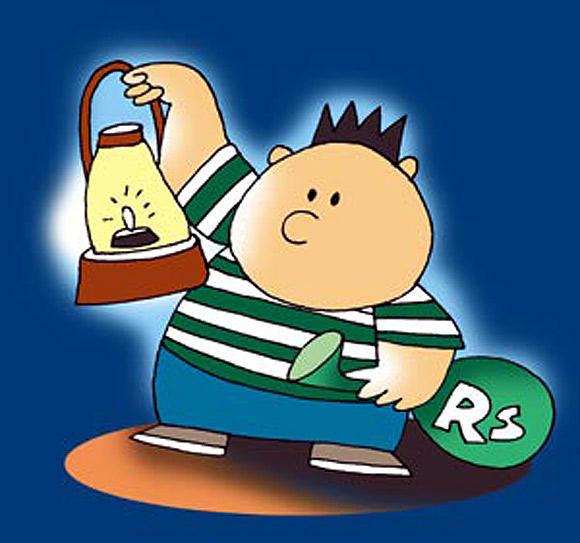 Set up with the mandate to protect the interests of investors in securities, the Securities and Exchange Board of India (SEBI)'s primary focus is to promote the development of, and regulate the securities market.
The Board has established the National Institute of Securities Markets (NISM).
The courses: NISM offers a Post Graduate Diploma in Securities Market (PGDSM). It is a one-year full-time programme, and is targeted at students who aspire a career in security markets. The candidates interested in admission have to be graduates with 50 per cent.
The course deals with fund management, sales/product and brand management, operations and services, information technology, financial advice and planning among others. Students join in sales and marketing, as fund managers, investment advisors in securities market.
The fee is Rs. 2.5 lakhs.
The NISM also provides certificate in financial engineering and risk management. The fee is Rs 1.50 lakhs. It is a weekend as well as residential programme. It caters to working professionals too.
Students with this degree can seek jobs in securities research firms, investment banks, private equity companies, mutual funds, pension funds and others.
The institute also runs short-term courses in currency derivatives, mutual funds, and securities operations, among others.
Illustration: Uttam Ghosh
7. PG Diploma in Banking Operations
Last updated on: October 31, 2012 19:03 IST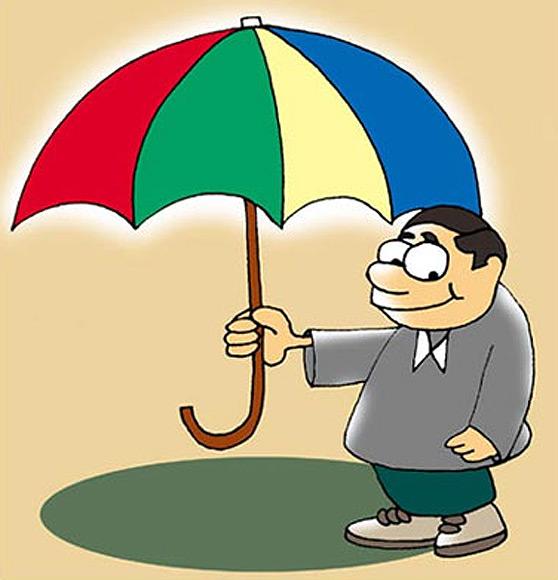 Though the Institute of Finance Banking and Insurance (IFBI) is not industry-backed in the traditional sense, it runs customised programmes for ICICI bank, Axis Bank and Karur Vysya Bank.
The IFBI is an initiative of NIIT with equity participation from ICICI Bank.
The course: The PG Diploma in Banking Operations with ICICI bank is a nine-month programme with six months of full-time work and three months of internship period wherein the students get paid internship.
The programme covers basic modules such as financial accounting and maths, retail banking with its products and process as well as customer service skills. This is alongside the bank- specific products and processes.
The other programmes, namely Post Gradute Diploma in Retail Banking is with Axis Bank and Post Graduate Diploma in Branch Banking is in association with Karur Vysya Bank.
Fee: Ranges from Rs 50,000 to 80,000.
Jobs: "Students are also offered scholarships up to Rs 16,000," apprises S Venkatesh, President, NIIT–IFBI.
Successful students get placed in respective banks.
Illustration: Uttam Ghosh