How this techie achieved his entrepreneurial dream
Last updated on: November 17, 2011 12:51 IST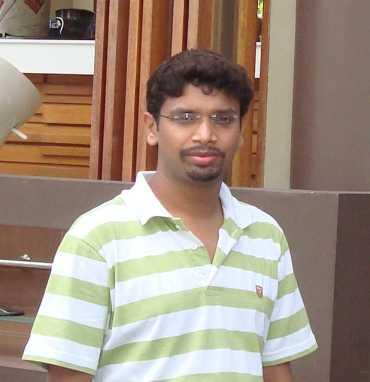 A techie at heart and a gold medal in computer engineering from NIT Surat, it was but natural that Ankit Rastogi would fly places in his career as a software engineer. While his career panned out as per the script – Infosys, US-based start-ups like Tavant and Solidcore – Ankit was soon bored with the humdrum that comes with working for others.
So, after eight years of working in the Internet and information technology domain Ankit padded up with Swapnil Shrivastav, an IITian with 10-years of experience in consumer Internet, to create a consumer-centric review portal for hotels in tier II cities.
After putting in seed money of $ one million, IHR (short for IndiaHotelReview) today has grown from two people to forty, growing at a whopping 200 per cent per annum and is all set for venture capital funding, investors willing.
In an e-mail interview with Rediff.com, Ankit discussed his inspiration, his career graph, the reasons why he quit a number of well-settled jobs, and of course, his start-up dos and don'ts, lessons learnt and success mantras.
Tell us about your career graph
I had a campus selection in 2002 for a class-I scientist officer at DRDO, Pune, which I didn't opt for owing to the stagnation fear in government organisation and the slow pace career growth. Instead, I joined Infosys, Pune as software engineer trainee in June 2003 through walk-in placement where I was deputed in the usual maintenance, bug-fixing project for a US insurance major on java technologies.
But I soon realised that I have joined a huge pool of IT professionals and growth up the ladder will be very slow however fast I perform. Additionally the large organisational structure and exhaustive process measures ensured that daily work became routine rather than exciting for a youngster.
Working in a large organisation provides adequate exposure to large process systems and methodical approaches but my advice to a youngster will be to prefer smaller organisations in the early part of their career to experience the variety and ownership it provides in terms of learning.
I quit Infosys in February 2004 and joined Tavant Technologies which used to be the hub of techies from IIT doing quality enterprise development work with head offices in Silicon Valley and started by Sarvesh Mahesh (ex Junglee.com) group.
Tavant was a much smaller company with a team size of around 300 stud performers providing me the best platform to analyse and hone my technical skills and business requirement understanding. I was posted for close to a year in Los Angeles, California which gave me exposure to global market and client side interactions. After close to 18 months I left Tavant as senior software engineer and joined Solidcore Technology as tech lead in September 2005. I wanted to work with a much smaller product company to be able to understand management culture from top.
Being a smaller (80 people company) and VC funded organisation from the valley, Solidcore as a tech product-company was an ideal ground for me to take the plunge into IndiaHotelReview in August 2006.
Why did you quit Solidcore, Tavant and Infosys?
My main aim from day one was to start something of my own and I kept going up the pyramid by joining a reducing strength company from 30,000 employees to 300 to 80 to starting on my own. At Infosys, due to its sheer size, growth was very slow even for the most talented and work quality didn't do justice as bulk of it is low skill maintenance job.
I quit Tavant after two years into IT services because I aimed for a product company start-up. I left Solidcore because I got the opportunity to fulfil my entrepreneurial dream.
'Our technology fundamentals and growing Internet wave in the country gave us the kick'
Last updated on: November 17, 2011 12:51 IST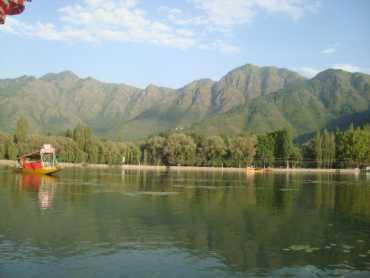 How did the entrepreneurship bug bite you? What inspired you?
Entrepreneurship excited me only after joining the corporate world. The technology sector was always enticing as a career choice because it allowed me to travel, and exploring new destinations was a passion. Geography and atlas have been my childhood favourite subjects. All this clubbed with the aspiration of doing something on my own, wealth creation and job creation for many triggered me to quit my regular job and join the bandwagon.
It is important to note that a technology background always gave me a lot of confidence to build an Internet venture as even in case of failure, a regular IT job would have never been far.
The idea behind IHR...
The IHR idea was conceived after I, as a geeky travel enthusiast, met with other co-foudner of IHR Swapnil Shrivastav (ex-IITian) who had returned from US after 10 years of rich experience in consumer Internet domain in early 2006. We arrived at the initial idea of creating India's largest consumer centric review portal for hotels in tier-II and conceived IndiaHotelReview.
Dearth of any such platform besides IndiaResortSurvey (known as HolidayIQ these days) which was metro and premier hotel centric in those days, our technology fundamentals and growing Internet wave in the country gave us the kick and we started working on IHR in June 2006. After consistent night outs of collection of hotels and destinations from the offline sources we were able to launch beta version of IndiaHotelReview around first week of October 2006 with 3,000 hotels and 500 destinations live.
'We realised that getting reviews from Indian audience will be very slow and painful process'
Last updated on: November 17, 2011 12:51 IST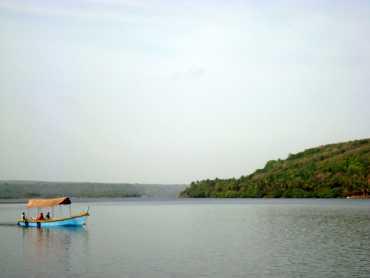 Your business model...
IHR has emerged as the only unique travel platform providing three types of content for affordable tours and hotel market -- editorial content (videos, travel guides, photographs, articles etc), transactional content (booking engine for hotels & tours) and social (question answers, hotel reviews and comments).
Transaction part here is the money spinning part where like any other OTA we get the commission on the bookings we close. These are for tours, hotels and transport for our class of destinations in India. Being on smaller places our most hot segments are pilgrimage and weekend travel destinations all over India. We get a decent number of backpackers and low cost travellers from outside India as well.
What's your revenue model?
Within three months of the soft launch we realised that getting reviews from Indian audience will be very slow and painful process as the maturity of this market will take time and we need to open more avenues for interaction. As a result Travel QnA, which was India's first local QnA on travel vertical in early 2007, was launched.
We had a pool of local experts mostly travel agents / local residents to answer travel related queries for their respective destinations and hotels. If hotel reviews pace was dead slow, QnA was much better but still overall we learnt the hard way that monetisation of this small traffic through paid listing and ad revenues will only make us bleed in long run. This was the time we had also started receiving fair number of leads via email and lead forms on IHR to book hotels for a number of tier-III destinations on IHR.
We started selling the leads to Yatra where we got pennies and the feedback that our lead quality is extremely poor. We understood that even industry bellwethers were not ready to cater to the sector, which we were trying to attempt, and we ourselves will have to make our hands dirty. IHR business model was further tweaked though this time for the last change and we started fulfilment of all the lead inquiries, which we received on our portal.
This happened in late 2007 and from that day IHR has grown today as one of the largest online travel company operating with affordable hotels and tours for the lesser known destinations or the upcoming destinations in India. 
'Cool temperament, consistent efforts, committed individuals make an awesome team'
Last updated on: November 17, 2011 12:51 IST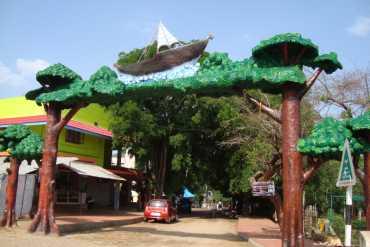 Are you making any profits? Any plans to go for VC funding?
IHR is owned by IHR Destination Pvt Ltd which is 100 per cent owned by Vriti Infocom Pvt Ltd. Vriti is into e-learning, online education and exam preparation platform. Vriti has raised two rounds of VC funding till date meant for education business only.
IHR has been a cash flow positive business from day fulfilment started, operating on breakeven note and is currently aggressively looking to raise funds for its growth. The fund infusion will be required to provide exit to current investors of IHR and scale IHR to the next level. It has been growing at 200 per cent year on year and fund flow is expected to make the figures double.
Lessons learnt as a start-up entrepreneur...
3Cs: Cool temperament, consistent efforts, committed individuals who make an awesome team.
Plus flexibility and adaptability of the business model as per market trends will ensure that an entrepreneur will go a long mile. One thing entrepreneur must understand is that he or she may be very passionate about a venture or idea but what requires to be successful is that his or her team shares the same dream and thoughtful leadership with risk taking appetite is one way to get there.
'Be prepared to fit in multiple shoes and learn to count each penny'
Last updated on: November 17, 2011 12:51 IST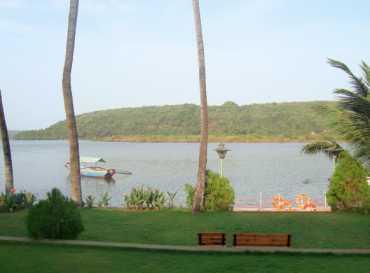 The difference between IHR@1 and IHR@5...
IHR has become a brand to reckon where people can come up and book, plan, discover and interact with fellow travellers for destinations which are still absent on the major OTA's of India. It has grown over 200per cent year on year in past three years. Sales and operational excellence have been the differentiators to fuel this growth operating in low cost margin segment especially on breakeven scale.
From a one-man company to a 40 people organisation which lists 11,000 hotels at 1,100 smallest destinations along with 500 tours online, we have come a long way. IHR also boasts of close to 50,000 satisfied active customers from a total of 3 lakh plus potential travellers who have shown interest in exploring upcoming travel destinations.
It has more than 5,000 exclusive reviews majority of them featuring small hinterland hotels besides 30,000 answers. IHR has deep engagement with its audience today on the social media front with presence on LinkedIn, Twitter, Facebook and YouTube. In fact its YouTube channel is the largest travel channel by any Indian OTA with a library of 50 authentic videos showcasing true Incredible India brand.
Dos and don'ts for a start-up...
Be prepared to fit in multiple shoes and learn to count each penny. Participate in as many contests as possible. Connecting with the decision makers helps a lot. And do not leave a single free opportunity to market your start-up.
Your success mantras...
It's the journey rather than the destination that makes the start-up experience charming.