MBA: Why summer placements are important
Last updated on: November 18, 2010 17:18 IST
It's the summer placements season at top Indian b-schools, just the time to relook why they are important at b-schools and what they indicate about the upcoming final placements season.
If you were sizing up business schools right before you make your final decision, how important would you consider the placement record of the institute? Especially in the scenario when the institutes proudly advertise reaching the 100 per cent placement mark. But when you are making your decision in the coming year, dig a little bit deeper and also find out about the summer placement records of the company.
The performance of a b-school in its summer placements can offer a sneak preview of how the institute is doing, the reputation it holds with companies and also how the final placements for the coming year are likely to be.
The process of summer placements or summer internships, popularly known as 'summers', used to start sometime in November or December and go on until February or even March in the years before the economic crisis of 2008. But now, most institutes have advanced their processes to start as early as October and end by November or December.
We speak to stakeholders to understand why summer placements are important and how their importance is evolving or changing.
Illustration: Uttam Ghosh/Rediff.com
1. Close competition between management schools
Last updated on: November 18, 2010 17:18 IST
With the number of new business schools including new Indian Institutes of Management opening every year the competition to sustain themselves in the job market is cutthroat, especially for private business schools whose fate depends completely on the number of enrollments they are able to secure. Placements, being perceived as the ultimate reward for investing the time, effort and money for two years, is an important point of reference in admission decisions for MBA applicants.
To get companies to visit the campus and conduct interviews with the MBA batch, the first thing b-schools need to do is break ice with recruiters and get a working relationship going. Chances that a company will offer jobs to a school's graduates is higher if the company visited the campus for the summer placements too.
With the number of summer internship projects and the number of institutes to recruit from being more or less fixed for most recruiters, b-schools try to get in the queue first. Summers is the chance where the schools start up their relationship with companies and being the early bird can put them at great advantage.
"The eagerness to get a relationship with companies going is evident these days at b-schools. It is the time when the institute is offering what it has to companies to test. Summers are given preference even over the lateral placements," says Prof Subir Verma, a fellow from IIM Ahmedabad and now a professor at MDI, Gurgaon who has also has headed MDI placements for six years.
Illustration: Dominic Xavier/Rediff.com
2. Best chance for Industry interface
Last updated on: November 18, 2010 17:18 IST
Summer internships start after the first year of the course. The first year at most b-schools prepares the students in core business courses to prepare the ground for taking up specialised electives in the second year.
Professor GS Rao, Director of Badruka School of Management, Hyderabad, says, "In the Indian context, majority of MBA students are freshers. Once in the course, until the summer internship project, their interaction with corporates is nil. It is only after the hands-on experience of the summer project that the real picture starts to build for them. They are better informed about their interests and the field that they would want to work in."
Mansi Chitalia, student and member of the placement committee at IIM Ahmedabad says, "Summer internships are an opportunity for students to experience roles and responsibilities in the area of their choice and make a more informed decision about their career in the final placements."
"Academic knowledge is all that most students have until the internships. The stay for 4-8 weeks at a company is a hands-on training for students and a time to apply and observe theory in practice," adds Prof Shailendra Kumar Rai, the current placement chairperson MDI Gurgaon.
Illustration: Uttam Ghosh/Rediff.com
3. Indicator of final placements
Last updated on: November 18, 2010 17:18 IST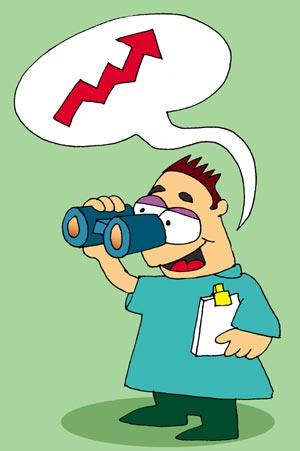 The summer placements to a great extent indicate how the final placements will be, not only for the second year batch which shall appear for final placements in a few months' time, but for the first year batch also.
For example, how summer placements go for the batch of 2010-2012 will become an indicator of the final placements of both the batches of 2009-2011 as well as 2010-2012. The key factor here is to convert as many summer internships into PPOs Pre-Placement Offers as possible.
Niraj Arora, placement coordinator of the Institute of Management, Nirma University, Ahmedabad says, "Our prime concern is to set the quality standard for the students during the summer internship so that they are converted into PPOs. If the institute is able to secure a decent number of PPOs for a batch, the process of final placements becomes easier, because you have so many fewer students to place that year."
Summer placements also indicate to b-schools which sectors are likely to generate more jobs in the immediate future. "If a company shows an interest in recruiting a larger number of summer interns than usual, we try and build a steady relationship with that company. A higher number of interns usually means larger upcoming fulltime openings, new projects or products," says Sapna Pokli, Director of IILM Institute for Higher Education, New Delhi.
Going by current indicators, the promising sectors for this season are infrastructure, automobile, pharma and healthcare. Besides these, IT companies are also making a gradual return to the recruitment scene.
Illustration: Uttam Ghosh/Rediff.com
4. Feedback from the industry
Last updated on: November 18, 2010 17:18 IST
A growing number of institutes are setting up advisory boards for their curriculum comprising people from companies in order to make the courses more relevant to the industry needs.
The feedback from the corporate where a student complete his summer internships is often used an as input for curriculum upgrades. Additionally, the feedback of the company also adds to the student's grades and academic evaluation.
Illustration: Dominic Xavier/Rediff.com
5. What corporates get out of summer placements
Last updated on: November 18, 2010 17:18 IST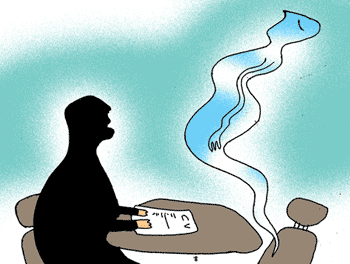 Hiring and retention of people is becoming a huge challenge for companies.
The recruitment manager of an investment bank tells PaGaLGuY on the condition of anonymity that, "Companies have started taking the process of summer placements very seriously, in many ways more seriously than the final placements also. The prime reason is to invest time and effort on prospective recruits. PPOs are on our mind when we go hunting for summer recruits. The testing and training of students starts right from the summer internship so that we get ready products that fit the company needs as soon as they graduate."
Hosting 'recruiter meets' is also becoming a common thing for institutes be it IIM Ahmedabad or the likes of IILM Institute for Higher Education which held such a meet this academic year. It's also making the process of summer placements increasingly collaborative between b-schools and companies.
Illustration: Dominic Xavier/Rediff.com

"PaGaLGuY.com is India's biggest and most trusted MBA preparatory resources website, using technology, community and high quality content to empower the MBA aspirant community."