MBA or MS: What is best for YOU?
Last updated on: March 9, 2012 12:39 IST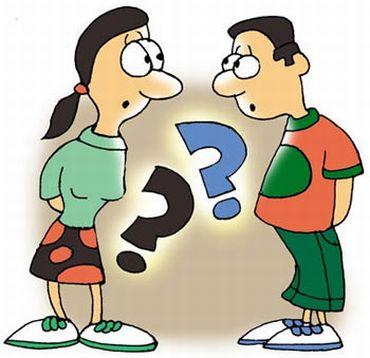 Ashish Dudhani and Rajeev Soni, mentors, EGE Global Education share their experiences and tell us how to make an informed decision.
One of the most commonly asked question by our applicants these days is -- Should I opt for a Masters or an MBA?
Our answer lies within the applicant's mind. To unravel this, it is important for us to know the applicant's career goals and interests.
However, our search for these answers is met with another query -- help us find our interests!
Ashish Dudani, Masters in Management, London School of Economics and Rajeev Soni, MBA, University of Michigan Ross School of Business, both mentors at EGE Global Education, share their experiences.
When students request for their advise on how to choose the right programme for them, both Rajeev and Ashish first encourage the applicant to reveal their interests and career goals.
They say, "It is very important for you to know what your interests are. Would you like to work, gain experience for a few years and then go for higher studies? Are the options available to you to work right after your graduation below your expectations?
As mentors, before suggesting the course, we look into the career goals of the applicant and try to find out where his/her interests lie.
In most cases, we have to help them in identifying their interests. Applicants who have just completed their graduation are mostly suggested to opt for a Masters if it suits their academic profile as well as their career goals. For applicants who have a robust work experience of 5-7 years an MBA is the apt choice."

'There are far too many engineers in India and the supply always beats the demand'
Last updated on: March 9, 2012 12:39 IST
For instance, Ashish decided to opt for his Masters post his graduation after carefully studying the options available to him.
He says, "I was told that I would be 'set' for life once I crack my IIT exams. And I did crack it. But after a gruelling four years at Delhi College of Engineering, I realised my life was not yet 'set'.
I had three options to choose after my graduation. First was to join a reasonably reputed technical firm but besides my dissuading interest in this field, I would also need to live with limited growth opportunities and low Indian salaries.
Let's accept it: there are far too many engineers in India and the supply always beats the demand. As a result, the salaries and growth in technical fields always suffer.
My second option was to join an unbranded commercial firm but that again would be accompanied with low salaries and limited stability.
Additionally, the lack of a brand would haunt me forever. Most of the reputed firms would never even glance through my CV and I would never be able to accomplish my dream of pursuing an MBA from a top ranked business school.
Then, there was a third option. I could pursue a post graduation degree from a reputed Institute in Europe or America, which offered me a global brand, international exposure and a network to successfully launch myself in the corporate world.
Yes, it was a slightly expensive proposition but this may just set me for life. So, as they say in financial terms, the expected returns by far outweighed the costs.
My choice was made. The nature of the jobs that were available to me did not interest me, nor did the salary.
Even after working in this atmosphere for another 2-3 years would never give me the edge I would get from Masters from a reputed university abroad.
So after careful study and research, I decided to pursue my Masters.

'I looked at the opportunities for me to work more on management side'
Last updated on: March 9, 2012 12:39 IST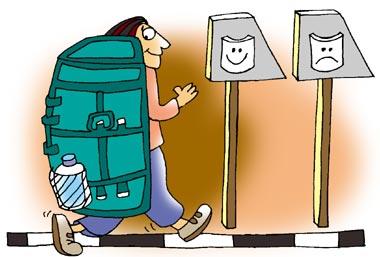 On the other hand, Rajeev was very clear on his next steps after he graduated.
"For me it was very clear from even before I finished my BE that I wanted to build and run businesses and going for an MBA was just a matter of time.
So I looked at the opportunities for me to work more on management side and the challenges that needed business skills.
I did that for almost 6 years and then I went for my MBA knowing full well what skills I am developing and what is my plan for my post-MBA career."
Most students and parents who approach us wants to know what are the differences in the courses for MBA versus a Masters?
And what is the difference in the job opportunities and pay packages for these two much sought after profiles.
Illustration: Uttam Ghosh

When to pursue MBA
Last updated on: March 9, 2012 12:39 IST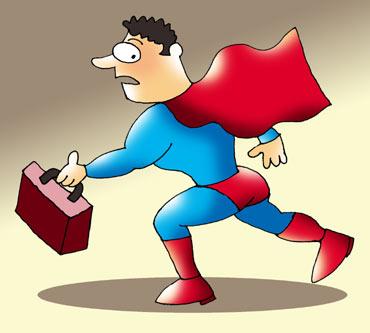 Coming back to the question: Should I go for a Masters or an MBA?
Consider Pradeep who recently graduated in Bachelors in Commerce and Bhavna who holds a BTech degree along with a Degree in Business Management and has a good 3 years of work experience. Both encountered the same challenge -- choose between an MBA or MS.
Ashish suggested that Pradeep should go for a Masters programme in International Business. He says, "The decision should be based on what program one can leverage to the best of one's ability.
An MBA always seems to be more attractive option. It is a relatively reputed degree, has more recognition (particularly in India) and the remuneration offered immediately after graduation may also be much higher compared to those with an MS degree.
But then, does one really learn something from the course that could benefit one in the long term, especially when one does not have any work experience?
After all, that's when an MBA is most useful -- it allows you to combine your practical experience with the course contents of an MBA. This may not be the common perception in India (particularly for those entering the IIMs straight out of college) but there is a reason why the world's top B-schools ask for a certain minimum work experience. Perhaps, that also explains why none of the IIMs figure in that list.
In other words, you can go for an MBA if you have relevant work experience and want to seek knowledge and pursue a degree that will add value to your current work experience and expected job profile.
Who should pursue MS and why?
Last updated on: March 9, 2012 12:39 IST
An MS, on the other hand, allows one to extend one's existing skill-set and knowledge either in the same field as the undergraduate programme or a completely new field of one's choice.
The curriculum is designed in a way to cater to the needs of fresh graduates. And plus, it can offer all the benefits that an MBA can offer.
Rajeev suggested Bhavna to take up MBA and threw a few pointers for Pradeep to ponder and decide for himself:
1. Think about what you want to do not just in the short term but also in the long term
2. Check how much finance is required to complete either of it and your affordability
3. Look at what you love to do rather than what is considered good or cool by your friends, parents, colleagues and your relatives and neighbours
4. What kind of responsibilities you would like to take?
5. Think long-term. The landscape is changing individual contributors and subject matter experts are valued as much as people in management are. In the next 5-10 years, the profile and salary difference between Subject Matter Experts and managers would reduce significantly.
6. Your current fit and background: Many people are lured to MBA by the high salaries of investment banking, consulting etc. Your pre MBA work needs to reflect capabilities to get those coveted jobs. You go into a hiring mode within a couple of months after your course starts. So you would need to be able to convince the visiting companies of your worth well before you get the education and the MBA stamp on your resume.

Choosing the right country
Last updated on: March 9, 2012 12:39 IST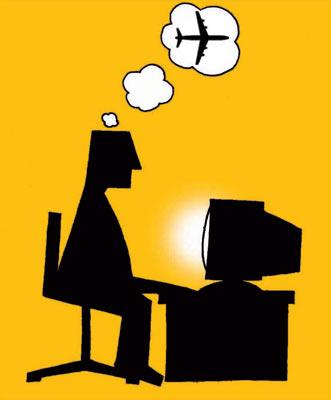 After deciding on the course, the next major decision is on the choice of country.
Ashish explains this choice -- "The general preference order is: US, UK and Australia. But this, I believe is primarily a function of the kind of exposure one is seeking for (and should not be based on any pre-conceived notions).
The choice should be based on diversity: the instinct to live with people from different backgrounds, cultures and regions and truly experience globalisation."
He further adds, "For me, despite having an offer from the University of Oxford (for a more reputed course), I chose to go the city of London. I never applied to the US or Australia because my experience would have never been the same there.
My experience at the London School of Economics was an unforgettable one: it truly redefined my perceptions.
The expanse of knowledge that existed in the place fascinated me in its true sense. It used to thrill me to debate on a variety of issues in completely unrelated fields with my peers from different courses at the LSE.
I started enjoying the newly found independence with my friends from different corners of the world. Each one of my diverse group of friends had a different lifestyle, background and perspective, but I began to embrace every bit of it. And as I look back today, I know that this was the best decision I made in my life.
It's been three years since I left LSE, and today after having worked for over three years with the Tata Group, I am headed for an MBA at the Indian School of Business.
These options would have never turned into reality had it not been for my decision to study at the LSE. It was the biggest turning point in my career and for sure, it did set my life.

Tips to choose the right country
Last updated on: March 9, 2012 12:39 IST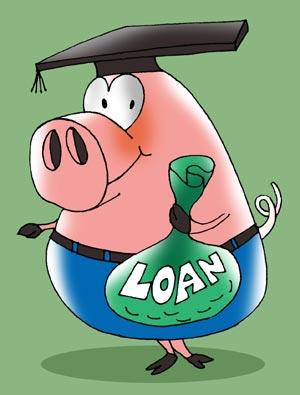 Meanwhile, Rajeev offers some suggestions to the applicant to go through a few points before choosing the country.
According to him, choosing the country depends on a few independent factors as well as some combined factors such as:
It's a personal choice
Some people prefer Europe and some North America just as a destination to live while studying and probably work for some time before settling down at a place.
Quality of education
Some may choose to opt for places that have qualitative form of education and research. Some want the best in their field from around the globe look at the world level rankings of the programmes rather than pigeon holing themselves.
Affordability
There is a significant difference in the cost of education and living in different countries. Some compare these differences and figure-out what works best for their current financial position and the future earning potential.
Culture and language
For some this is a major factor to keep in mind. While the people in the class/school/university would be fluent in English, you would also need to interact with people outside as well.
Working during the course: internship
Some may want to look at the legal side as well as the commercial side to determine if they would like to work during their course to earn some money to cover living expense and in some cases to pay for the education itself. Also, in most of the courses you would be doing an internship. Some questions to consider would be how easy/difficult would it be for you to find a part time work and internship in the country? What would be the legal/visa issues?
Post course job prospects
Most of the people usually like to spend at least sometime in the country after finishing the course. How easy or difficult would that be is one of the questions that will help you make a choice.
'Choose a course that allows you to enhance your skill set'
Last updated on: March 9, 2012 12:39 IST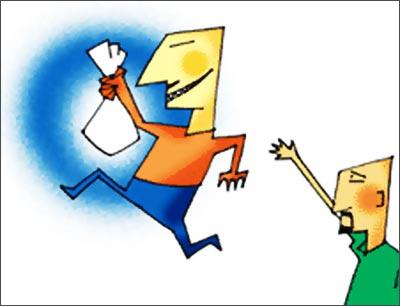 Today, choosing either MS or MBA courses are equally lucrative as career options, explains Rajeev.
"Individual contributors are starting to get valued as much as management folks as more and more sophisticated entrepreneurs and investors are starting companies in India.
In my personal experience, I worked through sales, strategy consulting and entrepreneurship.
The MBA skills I developed helped me a lot but as I looked for the people to work with me, I am looking at the technical experts who really have the skill set to help me build and perfect technical systems. In fact, for one of my projects, I am splitting the equity shares exactly 50 per cent with a technical expert."
"Before you opt for an MBA or an MS look at what you would like to do and what activities make you click. Then choose the course that allows you to enhance your skill set and make a career that really reflects what would you like to do rather than the currently popular societal flavour" advices Rajeev.