How and why to be a Certified Financial Planner
Last updated on: December 22, 2010 14:07 IST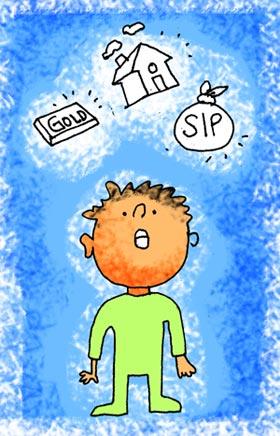 With a slew of finance products and services flooding the market, the finance sector needs qualified financial advisors to give tips to clients on the best bets!
The global financial crisis of 2008 impacted people the world over in different ways some lost their jobs. Some lost their homes.
And though the emotional and financial repercussions were felt the world over, lucky were those who had managed their money, wisely. In fact, post this bitter experience people the world over realised the benefits of saving and investing for a rainy day.
Dearth of Financial Planners
Today, the Indian market is flooded with a slew of financial products and services -- from loans to stock to government schemes to mutual funds, all claiming to help you grow your money. This is a double-edged sword -- the consumer has choices but choosing the best products can be an intimidating process.
This is where advisory services come in. Financial Planners who go by a variety of titles -- from Relationship Manager to Wealth Manager, Personal Portfolio Manager to Investment Advisor -- play the role of advising a client on the best finance management plan for him or her. You also have financial planners with their own practice. In both cases, being trustworthy and knowledgeable are important qualities for any Financial Planner because your client is trusting you with his life's savings.
Illustration: Dominic Xavier
How to get through the CFPCM Certification Programme
Last updated on: December 22, 2010 14:07 IST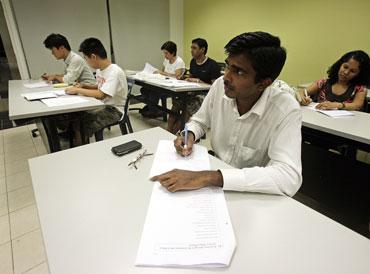 The CFPCM Certification Programme
Financial planners are increasingly called on to have the Certified Financial Planner certification offered by Financial Planning Standards Board of India (FPSBI). The programme is technical in nature and deals with all aspects of personal financial advisory from taxation to risk analysis and more (view modules in the Box).
Nimesh Mehta, Vice President and Head -- Products, Sales and Distribution at Motilal Oswal Asset Management Company Ltd, just completed the programme. "It helped me in my current role; I can understand the gaps in our product offering, which in turn helps me conceptualise newer equity products. It helped me view products both from a customers and distributor's point of view," he shares. 
Established in the USA in 1969, the CFP Certification Programme is viewed as a global benchmark of excellence in the field of financial advisory. Currently offered in 23 countries, it was brought to India by establishing the Association of Financial Planners in 2002.
Since then over 2000 people have cleared the certification exams, over 1100 have been awarded the CFPCM Certification and over 17,000 professionals are currently pursuing it. The Association of Financial Planners was later rechristened FPSBI in 2005.
To become a CFPCM Certificant, you must pass five exams based on various aspects of personal finance, conducted by the National Stock Exchange (NSE).
How to get started
Last updated on: December 22, 2010 14:07 IST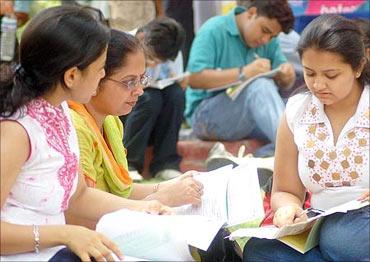 For those interested in financial advisory as a profession, ideally you can join a training programme after Class 10 and pursue it alongside higher secondary school and graduation. However, to be conferred the certification after taking the final exam, you must have completed Class 12 with five years of work experience or graduation with three years of work relevant experience after giving the.
As a student, you could for instance, assist a financial planner in his practice on a part-time basis while pursuing studies or any other job relevant to the field of financial advisory. Professionals with work experience can also pursue the programme through the 'Challenge Status Pathway' to help fine-tune their concepts.
Modes to pursue
Regular Pathway:  Appear for all five exams and pass with a minimum of 60% for the first 4 exams and 50% for the last.
Fee Structure: 
Registration Fee: Rs.10,000
Exam Fee: Rs. 13,000 (Rs. 2000 for each of the first four exams and Rs.5000 for the last exam)
Challenge Status Pathway:  A candidate only appears for the fifth exam and pass with a minimum of 50%. You must have minimum of three years of work experience and a specialised qualification in finance or related subjects. Log on to www.fpsbindia.org for listing of eligible qualifications.
Registration fee: Rs 25,000 (inclusive of the exam fee).
Exam structure and how to register
Last updated on: December 22, 2010 14:07 IST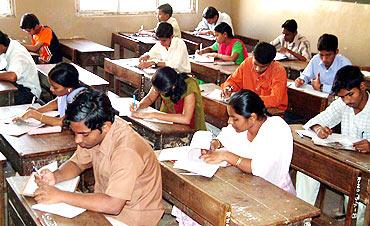 There is no exam for Module 1.  The subject content is embedded in other exams. All exams are conducted online and are based on an MCQ format.
After clearing the first four module exams, a candidate's command over individual subjects of personal finance is very well established. You can apply for the title of Associate Financial Planner (AFP) in each of the individual subjects. On clearing the final exam, you will be awarded the CFPCM title, which encompasses all the AFP titles.
How to register
Registrations are open round the year and a candidate can enrol himself any time by paying a registration fee of Rs.10,000 for the regular mode. It is valid for one year within which the candidate has to pass all the five exams.
There is a lock-in of two months after registration during which candidate cannot take up exams.
Once the lock-in period is over, s/he can take the exam on any day of his choice in any order. However, the final exam can be taken only once the first four exams have been successfully passed.
If the candidate is unable to clear all five exams in one year then the candidate needs to renew his registration for another year by paying the registration fee and he can then attempt the remaining exams.
Job prospects for a Certified Financial Planner
Last updated on: December 22, 2010 14:07 IST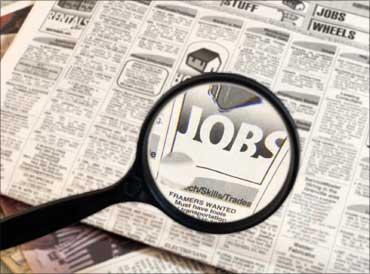 Prospective recruiters
With a CFPCM Certification, you can join financial services companies. According to Nimesh, CFP gives him flexibility to be in asset management, wealth management/ financial advisory side as well as start his own business. Some of the leading recruiters for CFPCM Certificants are:
Banks: SBI, ICICI Bank, Deutshce Bank, Kotak Mahindra, HSBC Bank
AMCs: HDFC, ICICI Prudential, Principal, Reliance, L&T
Broking companies: ICICI Securities, Motilal Oswal Securities, Karvy, Edelweiss, Destimoney
Life Insurance Companies: MetLife, Reliance Life, ICICI Prudential Life, SBI Life Financial planning companies, training companies, KPOs, software companies and media companies
Prominent education providers
FPSB India has authorised 35 prominent education institutes to offer training for the CFPCM Certification program across India. Classroom training is currently being offered in more than 100 cities, by authorised institutes.
Some institutes also offer a distance learning programme and the fees are extra for training. Additionally, training for CFPCM Certification is supported by books, online tutorials and mock tests and classroom tutorials.  Some institutes that offer training include: International College of Financial Planning, IMS Proschool, The Indian Institute of Financial Planning, Mandar Learning Academy, Vantage Institute of Financial Markets, NJ Gurukul and IIJT.
What to expect on the job
Last updated on: December 22, 2010 14:07 IST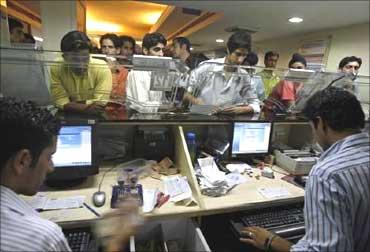 The flipside
Even though there is a demand for financial planners in India, all locations do not have access to a training centre. There is also a dearth of specialist trainers. Since students are spread evenly across different cities, it's important to have a good online training mechanism. The programme is currently offered in English and a few centres offer the programme in Hindi. This makes it difficult for the programme to be accessed in rural markets. However, FPSBI does have plans to start the programme in regional languages, soon.
Modules
CFPCM Certification programme assesses a candidate's command on all aspects of an individual's personal finance in six modules:
Introduction to Financial Planning
Risk Analysis and Insurance Planning
Retirement Planning & Employee Benefits
Investment Planning
Tax Planning & Estate Planning
Advance Financial Planning
In the field 
As an independent financial planner, be ready for flexible working hours as clients often want to meet you at their convenience. You are your own boss. Building a database of clients initially can prove to be a challenge. However, good interpersonal skills combined with a strong command on the subject and customer interest can fast track your success.
Arnav Pandya, an independent financial planner and trainer on the subject shares his learning on completing the CPF Certification Programme.
"The certification brought me in contact with Financial Planners across the world. This helped me benchmark my efforts to world class standards and provide a comprehensive perspective on issues affecting the finances of my clients."
The future of financial planning
Last updated on: December 22, 2010 14:07 IST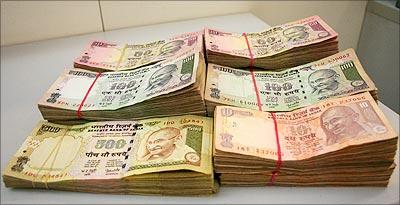 A question of ethics
Several companies selling products and services offer commissions to those who market their products. This could entice an advisor the sell a product that will benefit him more than the customer. For example, some insurance companies offer commissions up to 40% on certain products.
Though the issue is being tackled by the concerned regulatory authorities who are drastically bringing down commissions and are pushing people towards fee-based advising, this practice is unethical and may not get you any return customers. 
The future of financial planning
Currently, there are only 1150 CFPCM Certificants in India to serve its 1.2 billion plus population. This pales in comparison to the USA which has more than 60,000 CFP Certificants for its 250 million population. Going by the prediction of various prominent economists, India is going to be one of the three biggest economies in the next 20 years.
This translates in the growing per capita income in the next two decades and thus and never-seen-before need for qualified money managers. Financial literacy is low in India today but with more and more informed investors getting in to the scene, a Financial Planner will have to have the academic credentials to enable him to walk his talk. CFP Certification thus is the way to go. 
This programme is not officially recognised by any State or central government bodies in India. However, the certification is accepted within the finance sector and is a relevant qualification for financial advisory companies
 
Aditya Gadge, Manager, Marketing & Business Development, FPSB India, is a Certified Financial Planner
Editor's Note:
This programme is not officially recognised by any State or central government bodies in India. However, the certification is accepted within the finance sector and is a relevant qualification for financial advisory companies.