How to write an impressive resume
Last updated on: November 22, 2011 17:49 IST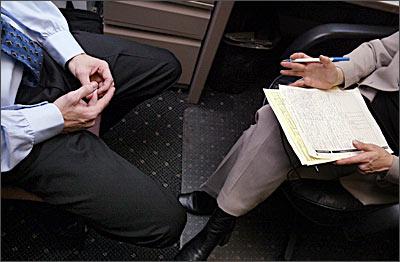 A good CV, sharp covering letter and focused presentation in the interview are the keys to land the right job says Stephen R Covey and Jennifer Colosimo.
What should I exactly put in a cover letter?
In your cover letter, introduce yourself and your resume, tell why you're applying for the job, and ask for an
interview. Many employers are more interested in your cover letter than your resume because it tells them why you're applying and gives insight into your personality.
As we've said, the purpose of a resume is to obtain an interview, to start a conversation with the employer. Your cover letter is your opportunity to get that conversation under way -- so we can't overemphasise the importance of
the cover letter. The worst thing you can do is write an offhand or "one size fits all" cover letter. You must target your cover letter to the specific needs and values of the prospective employer.
Ideally, your cover letter is a one-page proposal to fill an important business need you've identified in your research.
Here is a basic format to follow:
Start by summing up the problem or opportunity your prospect faces and describe how you plan to help solve it.
Use numbers that are meaningful to the prospect. Give evidence that you can solve the problem and, if applicable, that you have solved one like it in the past. Evidence includes work and educational accomplishments that would lead your prospect to conclude you're right for the challenge. Provide contact information and request a meeting.
Click NEXT for more
Excerpts from the newly launched book "Great Work! Great Career" published by Franklin Covey & Co. Reproduced with permission
How to write an impressive resume
Last updated on: November 22, 2011 17:49 IST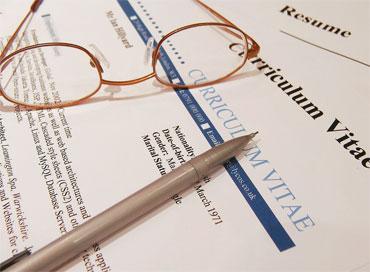 What does a great resume look like?
The purpose of a resume or curriculum vitae (CV) is to get you an interview with the right person. It's a document
that briefly presents your skills, education, and experience. The days of the self-centred resume are over. The old-fashioned Industrial Age resume starts with the applicant's self-serving objective -- "A rewarding position in a firm that can make me rich and successful" -- and then trumpets the whole story of the applicant's life. The typical applicant sends the resume to 30 different companies and waits to see if one will bite.
Research the employer before writing your resume. Study the job announcement or description. Make an outline that shows how your experience and education match up with the job requirements. Frankly, decision makers today don't have the time or inclination to study your life story and make your dreams come true. They have real problems and opportunities, and they need help with them. Therefore, your resume needs to address those problems and opportunities spot-on.
Your resume needs to show specifically and quantitatively how life will be better for them if they bring you on board.
There are two kinds of resumes: generic and targeted. You should have a generic resume that you can post on your social-media site and hand to prospects as you encounter them. A targeted resume is quite different. It is aimed
at one prospective employer and is the product of serious research into that organisation. If you really want that job -- the one you've researched, the one you're passionate about -- you send them a targeted resume.
A targeted resume is tailored carefully to reflect the mission and values of the organisation, as well as the specific job description.
How to write an impressive resume
Last updated on: November 22, 2011 17:49 IST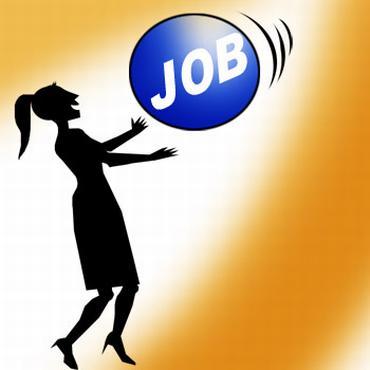 What are some ideas for a successful job interview?
Interviewers now want you to tell them about specific instances when you used your skills. For example, if your
resume says you have excellent communication skills, the interviewer will probably ask you about a time when you used those skills successfully. You should be prepared to tell a quick story about that experience.
But don't just answer the question. Find out why the interviewer cares about the question. When interviewers ask these usual generic interview questions, bring them back to their own concerns.
For example, if they say, "Tell me about a time when you did this or that," answer briefly and then say, "It sounds like this issue is important to you. Could you tell me more about that?" For you, it is one more piece of crucial information.
Remember, you are a problem-solver, not just a job seeker. When you make your appointment, ask if you can present
a few ideas. By the time you get into the interview, you've already done so much research on their needs and concerns that you impress them with your understanding right away. You are not passive.
You go right to work. You are the proactive consultant who can help them with crucial challenges. Interviewers no longer ask if you have the skills they want -- they now ask you to tell them about specific instances when
you used your skills. In that case, use the first interview to prepare for a second interview, in which you will make a presentation.
Remember, the initial interview is just the beginning of a conversation. Ask the interviewer questions about issues you identified in your research. If your homework has uncovered a problem with, say, competitive pressures on the company, ask the interviewer his or her feelings about what you've heard. Use that first interview as a key research opportunity; then ask if you can return and make a brief proposal based on what you learn.
How to write an impressive resume
Last updated on: November 22, 2011 17:49 IST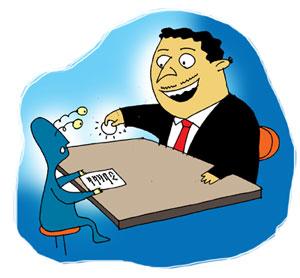 Closing thoughts
As you look around at your career prospects, you might see nothing encouraging. But recall that those who saw only
disaster didn't see things as they really were. That barren landscape was filled with hidden potential for growth. The same is true for your career, even in challenging times. Possibilities abound on all sides. The only shortage of opportunity is in your mind. In fact, the opportunities could not be greater for those who adopt the right paradigm.
The old Industrial Age paradigm tells you that you're at the mercy of the economy, the industry, the boss, the job
description, the standard operating procedure, and everything else that makes you a victim. If you continue to suffer under that paradigm, your relevance, your job security, and even your personal fulfilment and health are at stake.
On the other hand, if you adopt the Knowledge Age paradigm, you free yourself. You don't look for a job; you look for a significant problem to solve or an exciting opportunity to leverage. You look for a profession you love and that people will pay you to do. You are not a "job description with legs," but a thinking, creative human being with unique and irreplaceable talents You can make a contribution no one else can make.
The prominent business thinker Jim Collins observes, "It is impossible to have a great life unless it is a meaningful life. And it is very difficult to have a meaningful life without meaningful work." It doesn't matter if you're the CEO or the office cleaner or a police officer or a teacher or a lawyer or a waiter or a homemaker or a movie star. It doesn't matter what you do. Your career will be great if you make it great.