The BEST courses to make you job-ready!
Last updated on: May 2, 2013 12:00 IST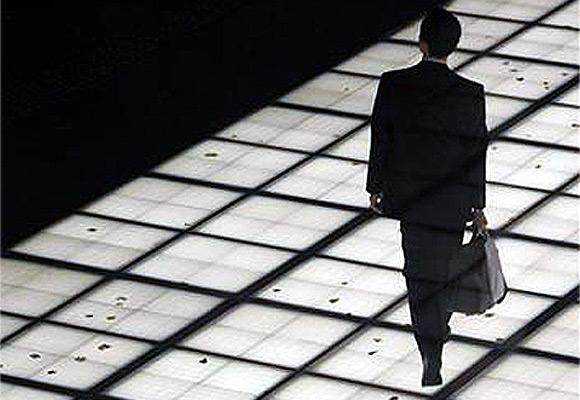 NSDC, a public-private partnership, is giving a fillip to the effort to provide more skills-based courses to supplement traditional curricula. Find out how you can avail of them
Gone are the days when a plain university degree would ensure a job for you.
We are at a stage when even an engineering degree may often fall short of the needs of the job market.
Reason? Traditional curricula, which are often dominated by theoretical concepts, are fast losing their appeal in the rapidly changing job market.
The preference is for newer, skills-rich curricula or supplementary courses that make students job-ready from day one.
Even a BE won't help
Ask C Vijay Chandar of Anantapur, Andhra Pradesh.
A Computer Science graduate from Shri Krishnadev Rai Engineering College, Vijay did a three-month course in software testing at a training centre at Anantpur, which is run by TalentSprint Education.

"The prime advantage of the course is that it is conducted in real work environment scenario. I got placed at AppLabs within a week of completing the training," says Vijay.
TalentSprint is one of the many private partners of National Skills Development Corporation, a public-private partnership (PPP) between the central government and the industry bodies, whose objective is to provide more skills-based courses to supplement traditional curricula.
Currently, over 250 training centres across India, which receive financial help from NSDC and are run by its private partners, provide these courses, which have become hugely popular.
"They prepare unemployed college graduates to be employed in IT, IT-enabled services, BFSI sectors," says Santanu Paul, the MD and CEO of TalentSprint, which partnered with the National Skill Development Corporation in June this year and runs three centres.
Please click NEXT to continue reading...
Wide span of courses
Last updated on: May 2, 2013 12:00 IST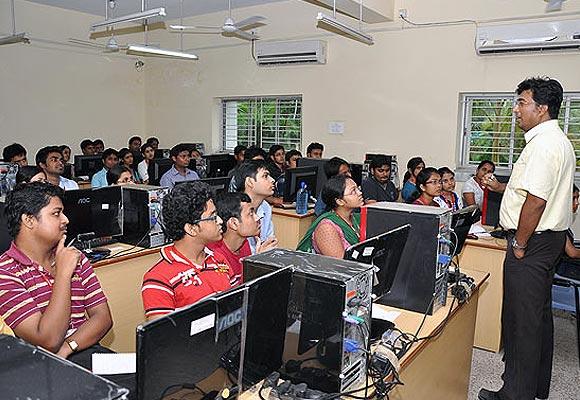 NSDC's private partners, including IIJT, Everonn, Globsyn and IL&FS, run a range of certificate and diploma courses to enhance the employability of course-takers, but do not award any degree qualification.
A university graduate can join a course either on a full-time or on a part-time basis.
The partner companies prepare students primarily for 21 sectors including IT, ITeS/BPO, BFSI, organised retail, telecom, etc.
 
Partner institutions design course curriculum in line with industry requirements. RCM Reddy, Head, Education, IL&FS, which has committed a total investment of Rs 216.82 crore in setting up 100 centres and training 19.5 lakh people in partnership with NSDC, says all of its courses have been designed by industry experts from across sectors.
 
Some of the NSDC partners also cater to the specific requirements of a company.
TMI e2E Academy, for instance, tied up in June this year with India Immunologicals Ltd (IIL), a subsidiary of the National Dairy Development Board (NDDB), to launch its first batch of marketing course for 120 trainees.
"The batches runs simultaneously at Bhopal and Hyderabad, preparing candidates for IIL's Animal & Human Health department," says T Muralidharan, Managing Director, TMI e2E.
It goes without saying that students who successfully complete such courses are usually absorbed by the sponsoring company.

What does a trainee get?
Last updated on: May 2, 2013 12:00 IST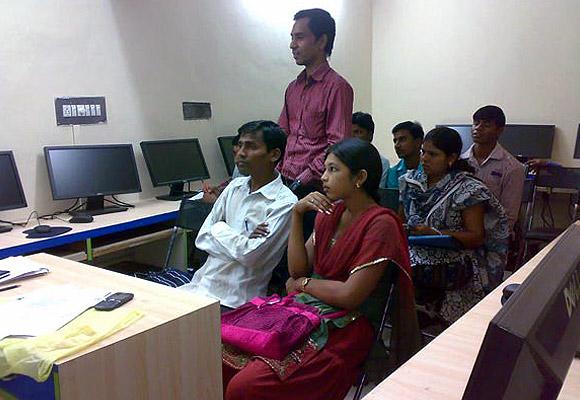 TMI e2E Academy aims to skill 5.18 lakh graduates in 31 States and Union Territories with a total investment of Rs 29.21 crore.
"The students receive pre-enrolment offers for entry level roles in specified fields before training," says Muralidharan of TMI.
 
IL&FS, with training centres in 20 states, awards successful candidates a certificate of course completion as well as another that is issued by the industry.
"We have tied up with Retailer Association of India (RAI). Since RAI assess and verifies IL&FS' programmes, the 41-odd member companies of RAI feel confident in employing our candidates," says Reddy of IL&FS.
 
As for training that requires expensive infrastructure, Bikram Dasgupta, chairman and CEO, Globsyn Group, says they have collaborated with the Industrial Training Institutes (ITIs), industry workshops, vocational training centres, which specialise in that particular area.
Some of the courses may include English language skills, personal hygiene and grooming in training.
Course fee, training and induction
Last updated on: May 2, 2013 12:00 IST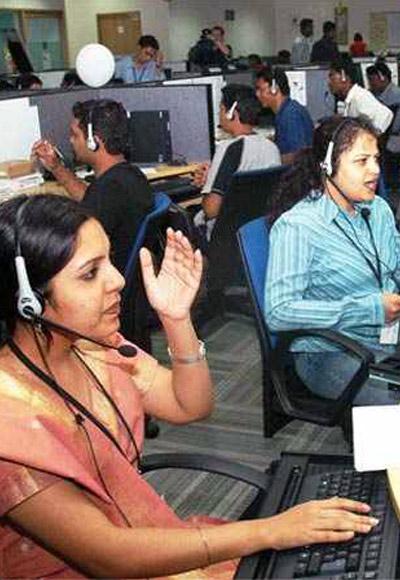 NSDC partners have a variety of revenue models for financially supporting their courses.
IL&FS, for example, relies on "student fee and industry support." That translates into students paying in the range of Rs 5,000 to Rs. 15,000 per course in some cases and the employers bearing the expense in others.
Vijay, paid a total of Rs 15,000 for a three-month course based on virtual lessons at TalentSprint in Anantapur.
 
At TMI, the fee of about Rs 8,800 gets shared by the student and the employer and is refunded upon the successful completion of the 12-month probation period.
A retention bonus is given to an employee if he completes 18 months in a company.
 
In some cases, trainee-employees may also get their fee back after completion of a certain period with the employer.
The duration of the courses ranges from one to six months.
Globsyn Skill Development, another NSDC partner, for instance, has courses that can be completed over three to six months with three to five hours per day of study in evening classes.
 
Training methodology
The IIJT Computer Education, a subsidiary of staffing company TeamLease, uses the traditional mode of classrooms as well as web and satellite-based methodology to conduct its courses.
"The courses are run in various batches from seven in the morning to nine in the evening," says Neeti Sharma, Vice President of IIJT Computer Education.
 
Everonn delivers only classroom-based learning, as does IL&FS, but the latter plans to move to web-based and mobile–based courses.
Reddy says IL&FS' training services make a lot of use of simulation.
"For instance, for a BPO kind of work requirement, trainees are made to adhere to same rigour and routine," he says.
Some of the courses also employ audio-visual techniques. The medium of instruction can be English, Hindi and other Indian languages.
"The trainers help students with local language understanding," Neeti of IIJT sums up.
Add-on courses,especially of the skills variety is the latest flavour in the pantheon of courses that makes one employable.
It is imperative that one chooses the course that not only imparts a crucial skill, but also has relevance in more than one vertical so that you have several job opportunities to choose from.

'Anyone who has passed eighth class can join the programme'
Last updated on: May 2, 2013 12:00 IST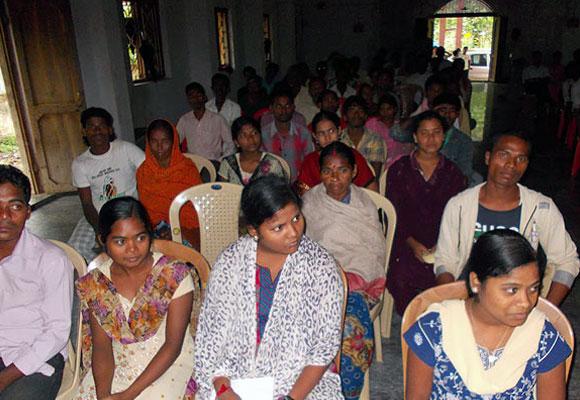 Globsyn Skill Development, a private partner of NSDC, plans to open 25 training centres by December this year.
Bikram Dasgupta, chairman and CEO, Globsyn Group tells us more about the course delivery and job opportunities.
 
What is the qualification offered by Globsyn?
Our courses are certificate programmes. A course completion certificate from Globsyn Skills Development would be awarded to each trainee on completion of training.
Fees for short duration programmes range from Rs 6,000 to 10,000 and longer duration programmes Rs 30,000 or more.
 
What would the timings be?
A course would have flexible, morning and evening timings with classes of three to five hours per day, four to five days a week. The courses are typically of three to six months' duration.
 
How can students do full-time courses along with their ongoing studies?
That is why evening batches have been provided. The students are supposed to join the batch that is most convenient for them to attend.
 
What is the eligibility for the courses and what are the job opportunities?
Our courses are for anyone who has passed his eighth class to those who hold university degrees. The training programmes are designed, keeping in mind the current industrial needs. Attempts are made to approach companies for placement tie-ups in the relevant skill sectors.
Who is offering these courses?
Last updated on: May 2, 2013 12:00 IST