9 useful tips to choose the RIGHT B-school
Last updated on: December 16, 2011 12:05 IST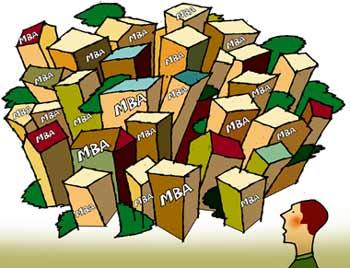 Dr Uday Salunkhe, Group Director, Welingkar Institute Of Management Research And Development suggests nine key factors every student must consider before deciding on a business school. Read on. Illustrations: Uttam Ghosh/Dominic Xavier
An educational institute is instrumental in the development of productive citizens and professionals, generation of new knowledge, and has an impact on multiple strata of community and society.
In an era where creativity reigns supreme and information empowers and where ideas and innovation are the raw materials of the knowledge economy, it is important that a student takes an informed decision while selecting a B-school by looking at various perspectives and sources of information about the intended school of study.
Read on to know the nine key factors that every student must consider before taking admission in a B-school, whether in India or abroad.
1. Focus
Last updated on: December 16, 2011 12:05 IST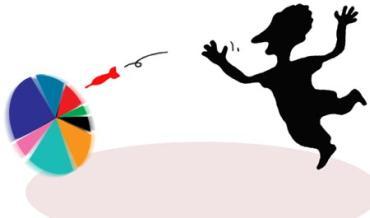 Choose a B-school that offers courses in the area of your career focus, delivering educational programs relevant to that particular career/profession or field of study that you are interested in eg. Banking, Insurance, Logistics, Commodities etc.
Find out the details about the characteristics of the B-school that make it unique. Ask yourself what are your expectations from this institute? Are there certain things that you particularly need?
Make a checklist and scan the horizon for the right B-School.
2. Credentials
Last updated on: December 16, 2011 12:05 IST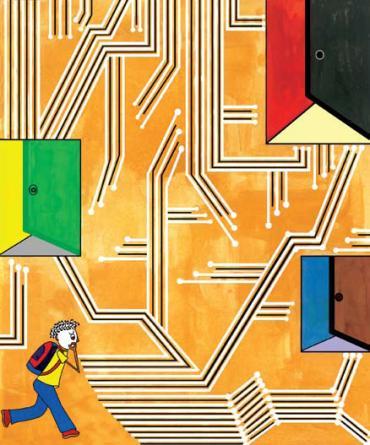 Check whether the Institute is registered/ affiliated to a University/recognised by a body like the All India Council of Tech Education (AICTE), Government of India and/r Department of Technical and Higher Education (DTE) of the state and/or accredited by National Board of Accreditation (NBA).
B-schools aspiring to be centres of excellence do opt for an ISO certification too. These institutes offering courses in Distance/e-Learning mode are recognised by Education Council (DEC), Govt of India.
Its affiliations/MOUs (Memorandum of Understanding)/exchange programs with foreign universities or institutes of high repute will open new vistas of knowledge and be instrumental in giving you international exposure that will pave the road of a successful global career.
Most importantly, do check out its rankings, which will give a fair idea as to where the B-school stands nationally as well as internationally.
3. Vision
Last updated on: December 16, 2011 12:05 IST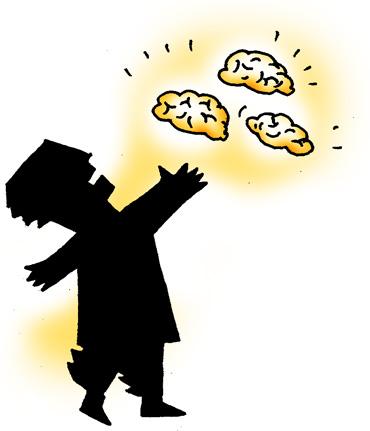 A good B-school will always have a threefold mission -- teaching, research and outreach.
And it is the vision statement which plays the most crucial role in the culture of the institute ,and decides the methodology and tools to express it.
A good B-school is conscious of societal needs, takes a global view and therefore constantly reinvents itself with creativity and innovation.
Check out the syllabi of the different courses the B-school offers, meet up with faculty members and find out details and pedagogy used.
Find out what the B-school offers in co-curricular and extra-curricular activities. Does it encourage its students to write research articles, participate in inter-school events, debates and competitions? Does it send its students abroad for industrial visits and expose them to global management practices?
In short find out whether it offers opportunities for advanced studies in chosen area of specialisation that will keep one up-to-date on current management practices and also help to acquire skills needed to compete in today's rapidly growing and highly challenging economy
At the same time, remember that though the feedback about the academic standards of any B-school will always be subjective, it is certainly an important thing to consider. Speak to faculty members/counsellors at the institute if you can, get in touch with alumni, who are the right people to take the feedback from and find out what their satisfaction index reveals.
4. Faculty
Last updated on: December 16, 2011 12:05 IST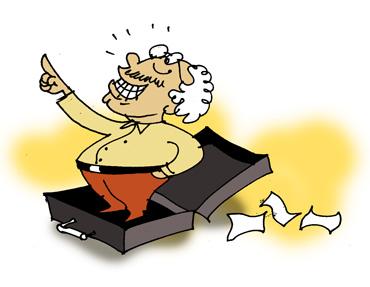 The faculty is the backbone of any educational institute.
A good B-school will have faculty members that are rich in terms of their expertise, industry experience and academic credentials. And its academic environment is further enriched by the presence of visiting faculty members from India as well as abroad.
5. Campus
Last updated on: December 16, 2011 12:05 IST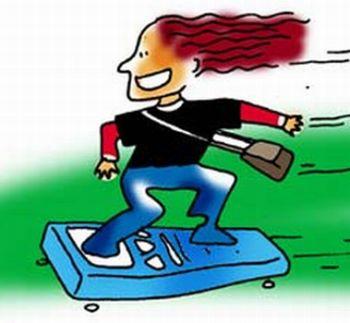 Take a tour of the campus to find out what facilities and student resources it has to offer.
A small institute may surprise you with an excellent library /access to a number of databases/state-of-art laboratories and classrooms/ e-learning resources/high ranking distance education or management development programmes.
A modern school will offer its students enough space for indoor as well as outdoor sports, a well-equipped gymnasium, and may even have a swimming pool.

6. Entry flexibility
Last updated on: December 16, 2011 12:05 IST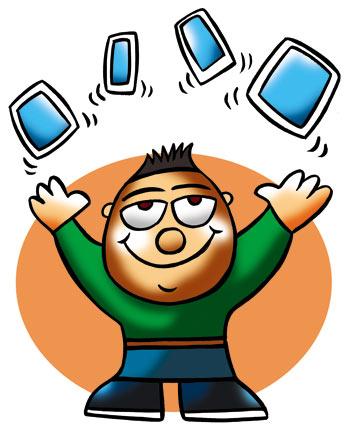 While passing a CAT/CET or any other such type of equivalent entrance exam is mandatory for top ranking B-schools, they give varied weightage to academic performance, written/Psychometric test, GD/PI, work experience etc. while admitting students. So check the weightage given to the different factors while admitting students to different courses.
7. Research
Last updated on: December 16, 2011 12:05 IST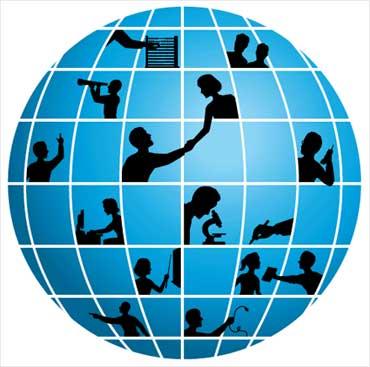 As this area is gaining more importance nationally as well as internationally in academics in genera and the B-school space in specific, find out the research activities of the institute.
The students successfully completing a PGDM (Post Graduate Diploma in Management) programme are also qualified to enroll themselves for a PhD and the foreign universities do offer fellowships/scholarships to Indian students for research so look out for this space for future career advancement.
8. Placements
Last updated on: December 16, 2011 12:05 IST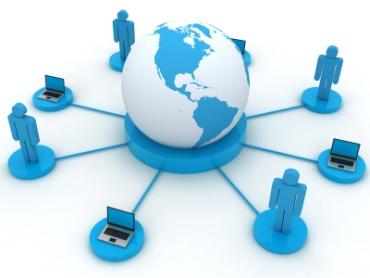 The Placement Cell plays a crucial role in shaping the careers of students from their induction and orientation, summer internships, mid-term projects, right to their final placements and even beyond.
It undertakes various academic and non-academic initiatives so that students are well-equipped to meet varied industry requirements.
The B-school must have a well-developed network with corporate houses and alumni for creating lucrative career opportunities for its students.
9. Location
Last updated on: December 16, 2011 12:05 IST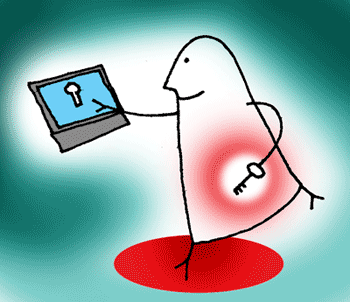 Institutions can be 'regional' or 'metropolitan'. A highly ranked leading institute located in an Indian metro may have another younger institute in a not-so-big city.
Please remember that the parent B-school will always strive to take care to maintain the same academic standards and amenities at all its campuses and centres.
However do ensure that the location is not a hindrance to your b-school selection unless you have valid reasons to do so.