7 really cool jobs you want to have!
Last updated on: September 28, 2011 19:13 IST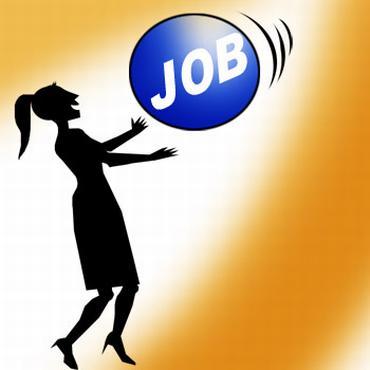 Imagine getting paid for shopping or playing games or travelling the world! These are the coolest jobs that will make you jealous with envy.
Some of us may love the jobs we do. But every once a while you read about that really cool thing your friend does for a living and wonder if you can ever be in his/her shoes!
Imagine travelling around the world, trying out new cuisines, shopping, partying all night long and getting paid for it!
These are the super cool jobs that are bound to make you go green. Here we go!
Lifestyle blogger
Last updated on: September 28, 2011 19:13 IST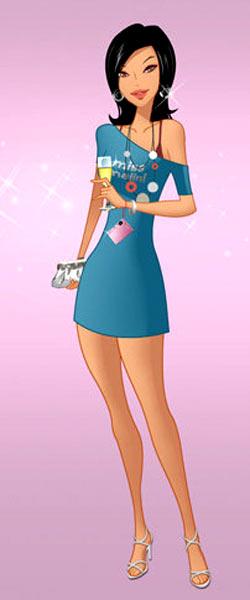 Mumbai-based Malini Agarwal leads the life thousands of us only dream of. Armed with a laptop, Flip and a digital camera, Agarwal has pretty much managed to make a career by blogging about 'Bollywood, nightlife, fashion, travel and everything in between'.
On any given day (or night) you'd probably find the immaculately turned out blogger attending the coolest dos in Mumbai, taking pictures and videos, tweeting simultaneously and blogging about them the next morning on missmalini.com.
Unlike the boring nine-to-five types, Agarwal has no 'regular days'. "My weekly schedule is generally built around any major events I have to cover. Be it fashion shows, Bollywood launches or branded parties. So some days I'll wake up and wind up running from launch pillar to post (in high heels no less!) and on others I'll be in my PJs, blogging from my sofa," she says.
By the end of her day, Agarwal has managed to rub shoulders with at least half a dozen celebrities but there's always that special occasion when she bumps into a superstar that makes her day.
"Some of my most memorable assignments have been unexpected ones, like bumping into Salman Khan at China House and he buying us all drinks and one on one chats with everyone from Priyanka Chopra to Saif Ali Khan," she says.
What's better, Agarwal's job doesn't necessarily restrict her to Mumbai.
It has taken her to gorgeous villas in Goa, which she's reviewed and has also led her to Bangkok where she was on 'a blogger party mission for the Smirnoff Nightlife Exchange' to Bangkok with eight other international bloggers and Berlin for the Bread & Butter fashion expo with Qvendo, the luxury private shopping club.
Malini Agarwal sees herself as part of what she calls 'modern india' that 'needs a more accurate voice, even in the entertainment space'.
The best part? She gets paid for it!
Travel presenter
Last updated on: September 28, 2011 19:13 IST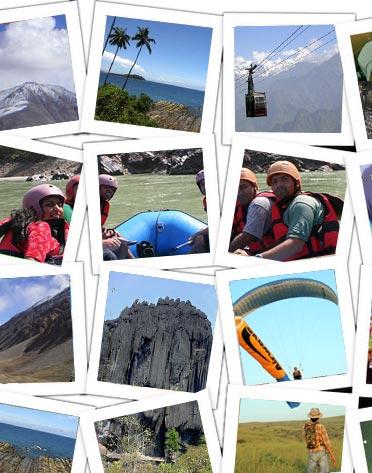 Ask ten people in a room and chances are eight of them will tell you they love to travel. Now imagine getting paid to do just that!
Being a travel presenter may be a tough job sometimes -- the more successful presenters are known to be away from home for as much as 42 weeks a year -- but surely it's one job a lot of us wouldn't mind giving an eye and tooth for.
You get to travel to places you've never been to, experience things you probably would have never experienced otherwise and meet people who wouldn't have crossed your path otherwise.
The flipside, besides the homesickness (which we're sure a lot of us can handle pretty well) is the constant pressure to look great all the time and be able to do job well enough to keep the TRPs high enough to not lose it!
Think you can handle it? The job's yours!
Foodie
Last updated on: September 28, 2011 19:13 IST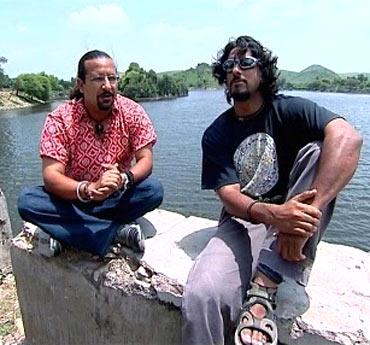 If travelling is the number one favourite on the list of your to-do things, we suspect trying out new cuisines would come a close second.
Add that travel element to it and you have a super cool job right there!
Folks like Kunal Vijaykar, Rocky Singh and Mayur Sharma have made their careers by being foodies and the last time we spoke with them, none of them were complaining!
Since we're on food, meet Rushina Munshaw Ghildiyal who started out as a food writer. As she grew in her field, Ghildiyal 'amassed lot of knowledge' about her field of operation and eventually, four years ago started consulting on it!
Since then, she has provided inputs and helped create new ice-cream flavours for a company, creatively showcased products for an Italian consortium of food and wine producers and even created recipes exclusively for California pistachios using their products, highlight the property of their ingredients.
Ghildiyal is currently a food and beverage consultant with Godrej Nature's Basket. What she also does is food styling.
She says, "A food stylist is a kind of an artist who garnishes food to make it look nice. You create a nice shot of your recipe so you get more people interested in it."
Unlike Ghildiyal, you need not be a food writer to be a food consultant. Many of the top consultants used to be chefs.
"Ideally you should have a hospitality background with experience in the kitchen," she says.
There isn't any course in India that equips you to be a professional food stylist and most of what Ghildiyal does, she has taught herself.
She also tells me that there isn't a course in food writing in India and the workshop she took at the Kala Ghoda Festival in Mumbai last year was perhaps one of the first few ones that even touched upon the topic.
Food consultancy can lead to a lot of interesting assignments in the magazine and publishing business as also in the advertising industry or even showbiz like Michael Swamy who was the head of the food team for Masterchef India's first season.
Mystery shopper
Last updated on: September 28, 2011 19:13 IST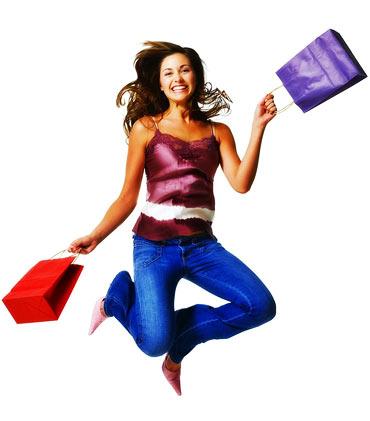 This one's a Shopaholic's wet dream come true! Not only do you get to shop, you actually get paid to do it!
You heard it right! The concept of a mystery shopper is fairly new to India but the concept is fast catching up.
Kiran Fernandes who worked for a mystery shopping company tells us that the trend has been gaining popularity especially over the last one year as more and more brands are becoming aware of customer experience.
Mystery shopping agencies either approach or are approached by large companies to send mystery shoppers to their various outlets. These shoppers are equipped with a questionnaire about their experience that they are supposed to fill out at the end of the visit.
The agencies post mystery-shopping jobs on their websites, which these mysterious women and men take up. They visit the said organisation as customers, avail of their services without letting the staff there know of their intentions, make necessary purchases and later file a report, which is essentially an objective-type questionnaire about their experience.
"The money you spend is, of course, reimbursed, Fernandes says, And depending upon how good you are, you get the next assignment. The report you file goes back to the company, which then acts upon it."
He adds that Mumbai has a lot of mystery shoppers, some of who do this full time.
Fernandes continues, "The trend is big in the West where brands are sensitive to their consumer needs. But with the rise of MNC culture, the need for mystery shoppers is being felt in India too."
With no basic educational qualifications needed, according to Fernandes, it is only a matter of time before the number of fulltime mystery shoppers rises.
Name changed on request
Video game testers
Last updated on: September 28, 2011 19:13 IST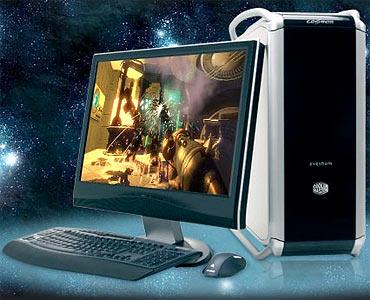 If you're one of those who looks forward to a gaming night rather than a date, this one's probably for you.
Video game testing is quite popular in India with cities such as Bangalore and Noida being hubs of companies that survive doing just that.
The job as the title suggest involves testing games by top-notch developers from across the world and pointing out the flaws in them.
So your day involves playing video games that are still in their development stage and getting to see how they work much before anyone gets to even hear about them let alone see them in the market!
Social media executive
Last updated on: September 28, 2011 19:13 IST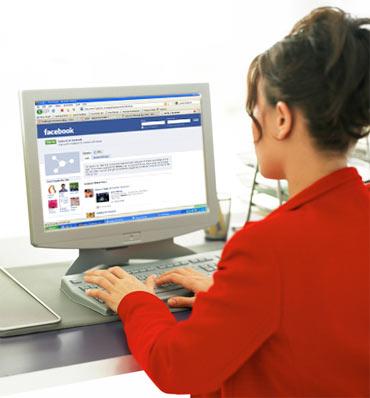 Here's a job that a lot of young fresh-out-of-college girls and boys are going for. And justifiably so! For a generation that has grown up on Facebook and Twitter being a social media executive seems like a perfect fit.
What a social media exec does is talk for the brands s/he is handling. These are the guys who handle the social media accounts of brands that care enough to have a presence on websites such as Twitter, Facebook, even Orkut.
Vibha Nayak has been in the business for a while now and from what understand she loves her job. She tweets like a maniac and replies to your facebook updates before you say 'Facebook!'
The great plus point of the job Nayak says is 'you get to be on all the social media sites you want: facebook, twitter, youtube, stumbleupon, flickr, linkedin and what not'!
On any given day she is on the sites for at least 10-11 hours.
"Giving training and getting trained under this profile has never been a fuss," she adds, "You are updated always about a lot of stuff about everything. And your friends call you up if they get stuck with a privacy setting issue or if they want to market their college fest."
If that heady feeling of being followed by a thousand people and being in the virtual spotlight is up your alley, this one's totally for you!
Caretaker of a luxury island
Last updated on: September 28, 2011 19:13 IST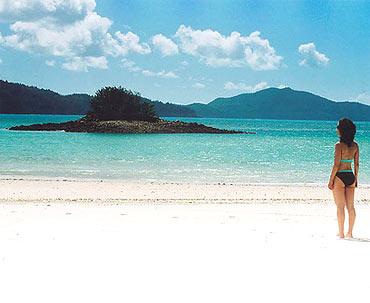 Sadly this job isn't available in India but two Indians -- Mumbai-based Kim Jagtiani, a Channel V VJ and RJ Anjaan from Bangalore -- were among the 50 semi-finalists for The Best Job In The World competition created by Tourism Queensland to promote the Great Barrier Reef as a tourism destination.
Anjaan interestingly even made it to the top 15 before crashing out.
The job was to a caretaker of a tropical Australian island in the Great Barrier Reef, while writing a blog to promote the area.
Unsurprisingly to say the job received thousands of applications -- over 34,000 -- and generated more than $200 million in global publicity value for Tourism Queensland.
The job included a sizeable salary, accommodation in a luxury villa and free transportation in and around the islands and the JD included maintaining photo and video blogs promoting the islands.
Finally, a Briton Ben Southall won the contest.