7 habits of highly successful people
Last updated on: September 04, 2013 18:52 IST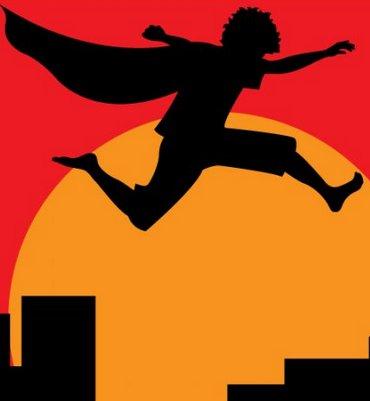 Practice these seven easy habits and you'll be amazed at the results.
Please be assured that I will not refer anything even remotely related to that book titled 7 Habits of Highly Effective People.
Not at all, but in contrast, I will be talking about my personal learnings from many successful people I have interacted with or continue to interact with.
These points might sound very generic in isolation but when practiced simultaneously it produces fantabulous results.
The fun is not only in reading them but in practicing them as well! Here we go.
1. Sleep tight but get up early
I get questioned for getting up early, even on holidays.
I know many people who can sleep all day long, given a chance.
Many working class individuals still sleep until late in the morning, almost touching 12 pm and many continue doing so even in their 30s.
I wonder how people can digest the guilt of wasting such precious time.
It has been proven long ago that mornings are the most productive time of the day.
I also strongly agree with the fact that you should not do your office work when you get up early.
There are a lot many things that can be done but mostly it's suggested that you do what you like the most enjoy -- a hobby perhaps.
Almost everyone who sleeps so late will tell you that they are covering up for all the sleep they lost during the working week.
I'd say it's just an excuse for being lazy.
Your body needs a good six hours of sleep each night and beyond that it's luxury you can afford at the cost of doing something worthwhile.
There are many things you can do instead of sleeping your day off.
Read a book, take an early morning stroll (trust me this will amaze you), read a newspaper (online or offline) with tea/coffee in your balcony/ garden or ride a bicycle.
The best would be to do what you have been writing in your resume under the section 'hobbies' but never did it. Give it a start!
The author Aditya Prasad is chief evangelist at Perfios.com and can be reached at adi@perfios.com.
Please click NEXT to continue reading...
7 habits of highly successful people
Last updated on: September 04, 2013 18:52 IST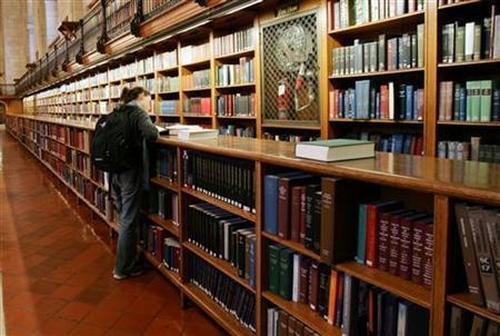 2. Read books but not just any
Be it digital or the real ones, read them. A lot.
Surfing the books to buy, reading reviews and getting them into your hands these days is just a click away (thanks to Jeff Bezos).
So not having access to the right books of your interest is no excuse any more.
But out of zillion books in this world, which ones are for you to read and make a difference in your work and personal life?
This question does not get answered for the majority of us and hence we end up not reading anything or the ones who are hell bent on reading something lurk towards the fiction section (Indian fiction takes the cake).
But don't you worry, there are simpler ways in which you can get a solution to this perennial problem of reading the 'right' book:
Get in touch with that one friend/ junior/ senior/ peers in the office (or from your school days) who has always been a book junkie. Keep in touch. Tell her/him about your professional profile and ask her/him to keep referring you books.
Be on a constant prowl for great titles in your area of interest. Eat Live Sleep at amazon.com or whenever you feel like looking out for books. Save all tiles under the 'wishlist' and buy one by one.
Look for autobiographies and true stories to start with (or in the section of your interest).
Ask your boss. Simple. If you work with the right person, you will not have to do any more research. After reading a few books, you will get a hang of it.
I have read quite a few with such help, here's a short list (ask me for more):
Surely You'Re Joking Mr Feynmann
Rich Dad Poor Dad
One Click -- Story of Jeff Bezos
Thinking Fast and Slow
Velocity: The 7 new laws of the world gone digital
The Snowball: Warren Buffett
Innovators' Dilemma
The Wide Lens: A new strategy for innovation
Losing My Virginity: Richard Branson
7 habits of highly successful people
Last updated on: September 04, 2013 18:52 IST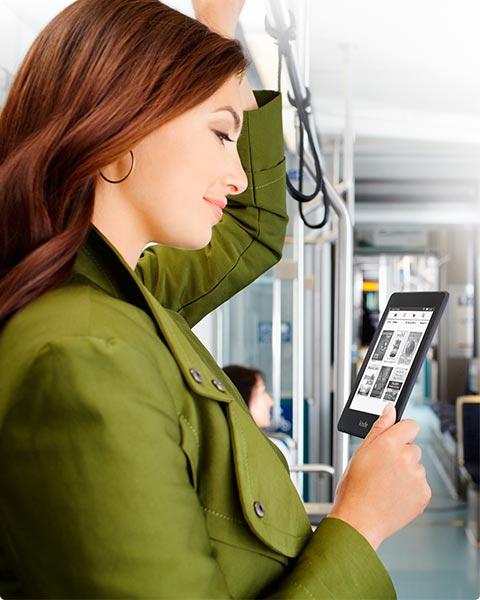 3. Read on the internet
Cultivating a reading habit is good but just reading books might keep you aloof and mum for long hours.
In addition you should also keep surfing the internet for the latest news and content.
Create an account at feedly.com and get all your interesting content/article websites set up at one place.
Google Reader was the best thing on this planet but then they shut it in July of 2013.
Feedly is the next best app around -- it is available for desktop and mobile use.
I'd also suggest Mashable, TechCrunch, Business Insider, All things D, Wired, NYTimes and Economic Times to start with.
But again everything depends on your area of interest.
7 habits of highly successful people
Last updated on: September 04, 2013 18:52 IST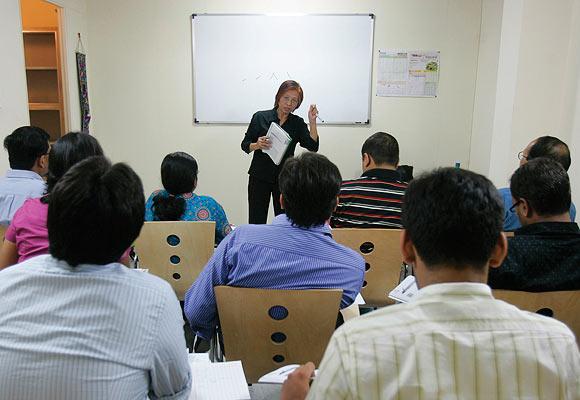 4. Never stop learning
You might be a salesperson, running behind monthly sales numbers is what you are good at and that's what you do best is what you think.
You also love your job; you self-admire your passion and zeal to outperform all the time on that sales board.
Great, but is that all?
You expect company to increase your pay every year but what more are you bringing on the table every year?
Higher target achievements? Not enough I say! Never stop learning.
With that am not suggesting you always be at school or college.
In fact, I have a few suggestions which are completely opposite.
Sit with your colleagues who have experience in something other than what is common on the floor.
Try understanding few things daily, post which make notes for five minutes. Just to revise what you heard and for later use.
When you go for your meetings there would be many words, meaning of which you would not understand. Google them up when back.
Be a regular visitor to slideshare.com, keep looking for stuff related to your field, go through such slide decks. When you do this regularly, you will learn a lot.
Eat up your boss's head, ask question. Keep a growing kid in mind and ask like there's no tomorrow.
Take tips and search and read all about it. Apply these ideas/thoughts/concepts the next time you get a chance to.
Be on the lookout for various types of professional talk sessions in your area of interest/profession.
Participate or just be the audience. Assuming there are experienced people talking on the stage, there must be at least five per cent that would be worth a take away.
Keep googling what are the new concepts coming up in your area of interest.
Look out for reading materials on the same and start learning about it.
7 habits of highly successful people
Last updated on: September 04, 2013 18:52 IST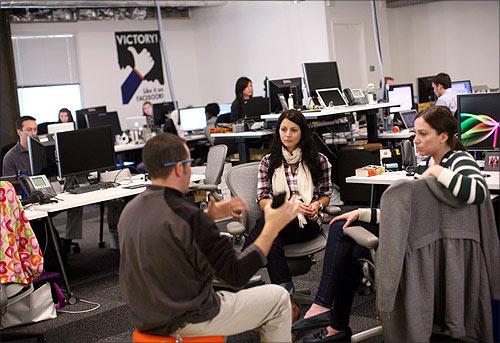 5. Socialise/ Network
Many of us do not like talking to strangers. I totally agree.
That would be the worst advice I would give to anyone for enhancing their socialising skills.
But when you are on a common floor or a platform where you are sure there are common interests between you and the other parties then it's a crime to not socialise.
For some it's not in their nature to have an outgoing personality or they are not extroverts (they have mentally made up a picture of themselves that they are so).
These thoughts are the real clutches that keep you from moving forward.
Unless you are happy with your annual 10 per cent salary hike at the same job, socialising and networking are essential in today's professional world for you to learn and succeed in life.
Also, networking does not necessarily mean that you have to meet people in person to connect with them.
You should be active on the virtual world as well.
Facebook, Twitter, LinkedIn, Quora and Google Plus are places where you can make the best of friends and connect with the right people for the right opinion/ suggestion or general gyaan from the thought leaders.
7 habits of highly successful people
Last updated on: September 04, 2013 18:52 IST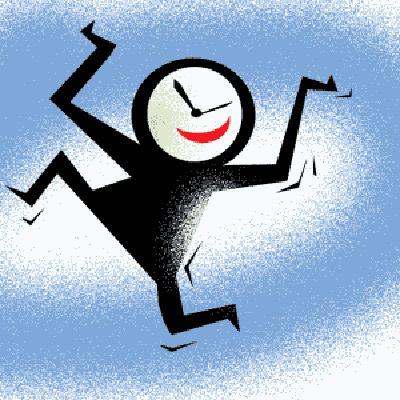 6. Discipline
Now this might sound very basic and boring.
We have been told to maintain discipline from the day we started understanding rules.
At school, we were always told to be on time for class, prayers, exam, games etc.
We were penalised if we came in late for these things, in various ways.
But I guess after we pass out of school, majority of us start taking things lightly and slowly and steadily, by the time we get to our professional careers, the importance of discipline loses itself.

The fact is, many of us still do not take time 'seriously'.
Do you reach office on time, daily?
Do you go for meetings and arrive late, mostly?
Do you often commit to something and end up requesting for more time for delivery?

I would like to emphasise here that you cannot rise up the career ladder if you lack discipline.
Discipline is something you should enforce on yourself.
All this while, you've had others telling you to inculcate this behaviour.
But now, it's time you stop having a casual attitude and start respecting what can truly work in your favour instead of against you.
7 habits of highly successful people
Last updated on: September 04, 2013 18:52 IST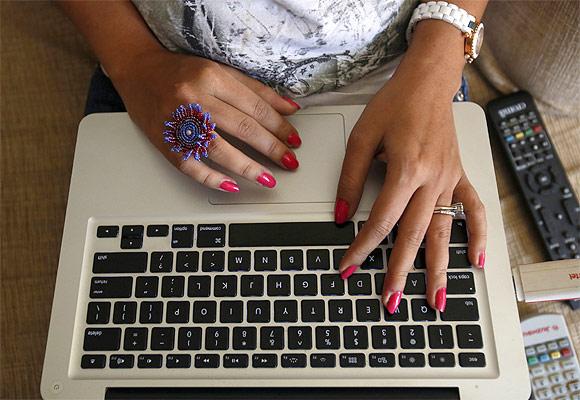 7. Get away from TV
We are living in the e-Age.
Everything you need to know/watch is available on the internet.
You can search for news, videos, music etc at the click of a button.
In fact, research has proven that majority of the people who watch TV waste most of the time switching channels as nothing interesting comes up when they really want to enjoy watching TV.
Unless you are a hard core sports fan who likes to watch the game 'live' on TV, you can opt for better options online.
Smart TV's penetration in India has not made much headway as of now.
What I am trying to say is that you can use your time in a better way that just being a couch potato watching something that you never wanted to see in the first place!
My point is that our time is precious and we should use it effectively.
Well, these are a few things I have learned to practice regularly from many successful people I interact very often. Hope I made sense.