6 workplace lessons from Mahendra Singh Dhoni
Last updated on: October 02, 2013 15:36 IST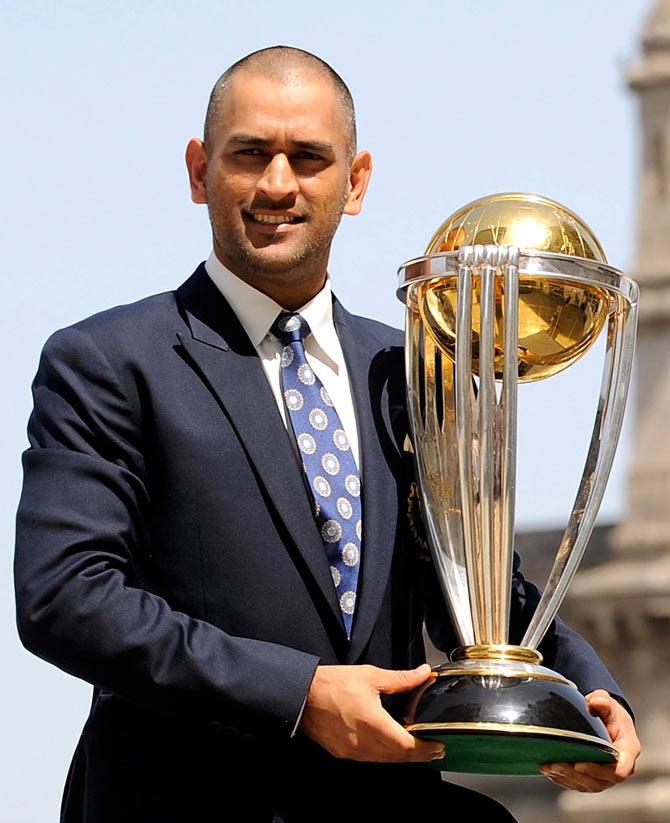 Traits that make Indian cricket captain Mahindra Singh Dhoni an ideal manager at workplace.
Leading from the front, staying calm under pressure, sharing victory credit with team, encouraging team members, staying grounded and marshalling meagre resources well under duress is what makes Indian captain Mahinder Singh Dhoni an ideal manager.
It is not an exaggeration to say that M S Dhoni is one of the best captains that the world of cricket has ever seen. There are particular characteristics that differentiate Dhoni's leadership style from most of the captains. It is these traits that have made M S Dhoni an outstanding captain. A captain in cricket is an alter ego of a manager in a company as cricket involves a lot of on field decision making other than many sports. Both the captain and the manager have similar roles and responsibilities.
Following are few qualities in M S Dhoni that every manager should learn.
1. Leading from the front
Dhoni has always featured amongst the ICC top 10 batsmen in ODIs, and is a tremendous finisher of the game. There have been numerous occasions where he won matches single handedly.
A team leader should be able to lead by example, when the team needs one. It is only then the employees aspire to match those work standards, and perform way better than usual. A perfect example to this is the ICC World Cup 2011's final performance of Dhoni. When the team needed him, he rose up to the occasion, and played a very crucial role in the victory of the team.
T V Mohasdas Pai, a board member of Infosys once quoted, "Team members look up to bosses like these. People look for body language in a leader. He is always in charge of the situation. Dhoni is very decisive, and does not waffle."
6 workplace lessons from Mahendra Singh Dhoni
Last updated on: October 02, 2013 15:36 IST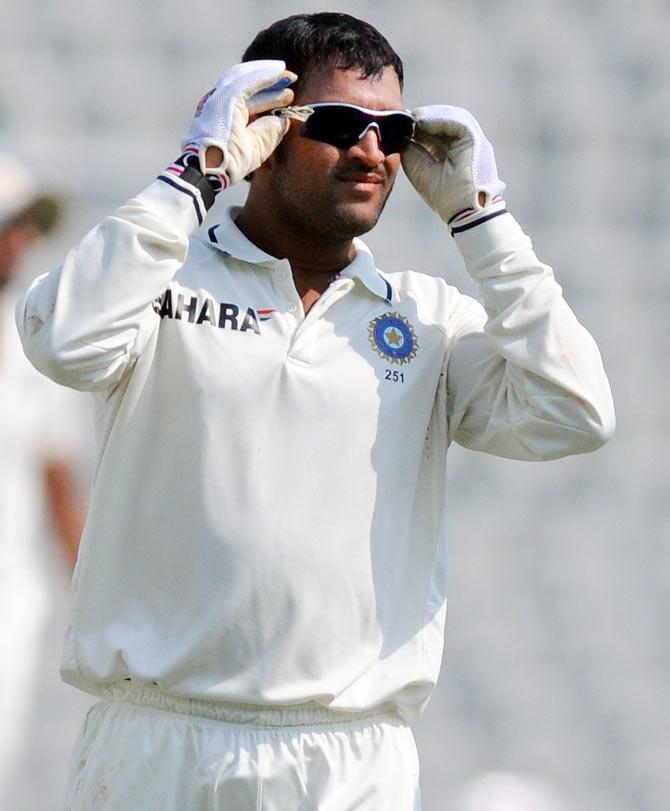 2. Staying calm
As a project manager you will have to get the projects done before the deadline. What about the situations when there is a stiff deadline, and huge loads of work is pending?
A manager should not succumb to the pressure. It neither helps her nor the team. Instead he/she should stay calm. Analyse the strengths, wait for the moment, and cash it in. No matter what the situation is, the coolest person you could find on the cricket field is MSD.
One of his god-gifted traits is mental strength. His ability to take rational decisions in tough situations makes him so special. Dilip Vengsarkar paid a tribute to Dhoni, saying his composure under pressure is simply unique.
6 workplace lessons from Mahendra Singh Dhoni
Last updated on: October 02, 2013 15:36 IST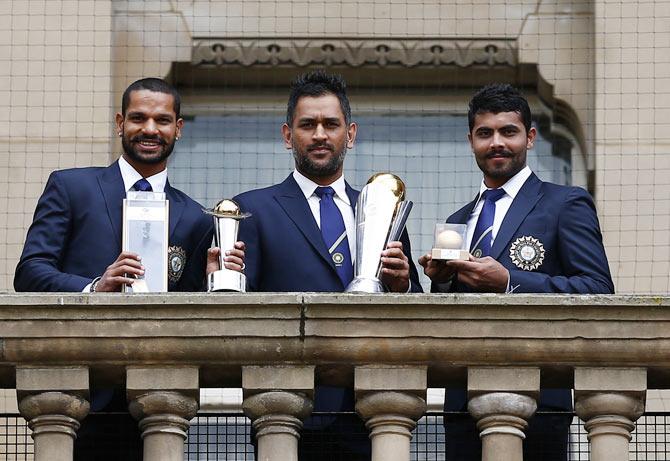 3. Sharing the credit
Have you ever seen MSD take the credit for the team's victory? You could find the answer to this question, if you ever noticed MSD handing over the winning trophy quickly to the other team mates.
Even in the post-match presentations, interviews, press conferences, he never boasts about himself, rather he says it's the team effort that has won the game. This brings out the confidence in the players, makes them feel secure, and inspires them to perform better under the leader.
So don't forget to share the credit among your team members when you bag a multi-million dollar project.
6 workplace lessons from Mahendra Singh Dhoni
Last updated on: October 02, 2013 15:36 IST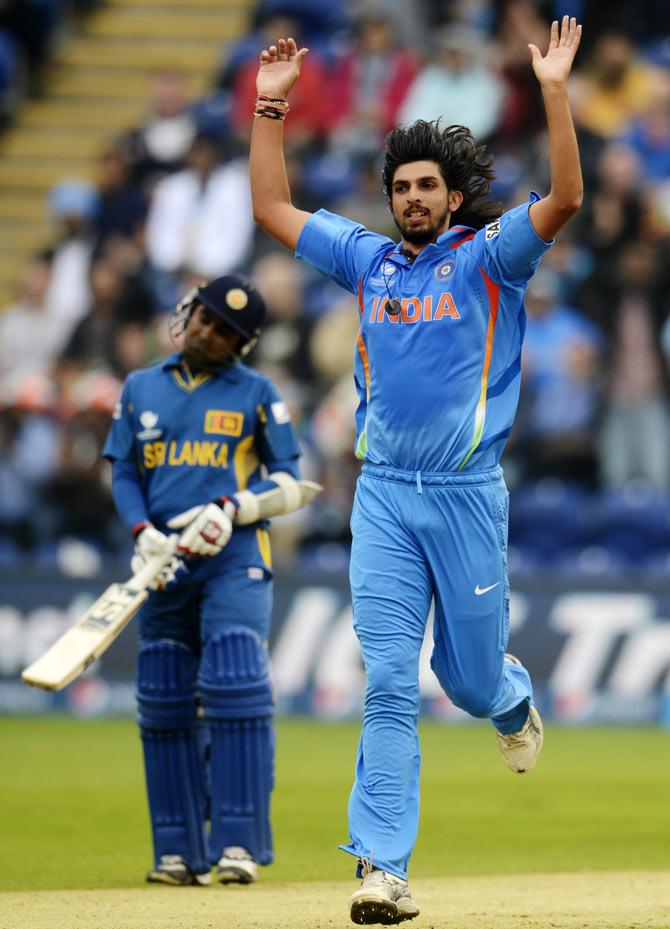 4. Encouraging team members
Not everyone has a good day at work every day. There are times when the team members feel stressful or lose confidence in themselves. A manager should encourage the team members to introspect, and come up with a better plan next time.
Who knows the player who is feeling the heat at the moment can do wonders. The world was screaming against Dhoni in the recent ICC Champions Trophy 2013 Final when he gave the ball to Ishant Sharma in a crunch situation, who got smacked all around the park in his previous over. What happened?
He picked two valuable wickets which eventually led to India's victory. It is always important to trust and back your team members when they need you.
6 workplace lessons from Mahendra Singh Dhoni
Last updated on: October 02, 2013 15:36 IST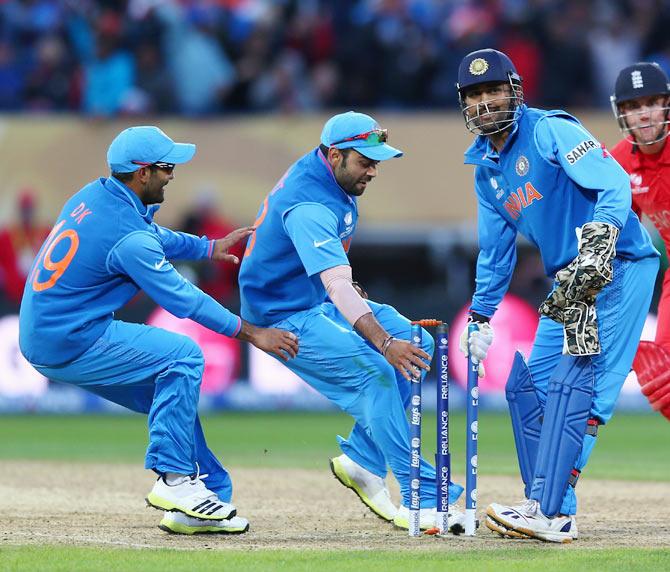 5. Staying grounded
It is always important not to get over excited after a win or get depressed after a loss. You never see M S Dhoni jumping with exhilaration after a win or getting depressed after the recent consecutive eight test match losses abroad.
He knows that winning and losing are part and parcel of the game. As a manager one should learn to acknowledge the success, accept failures and bounce back.
6 workplace lessons from Mahendra Singh Dhoni
Last updated on: October 02, 2013 15:36 IST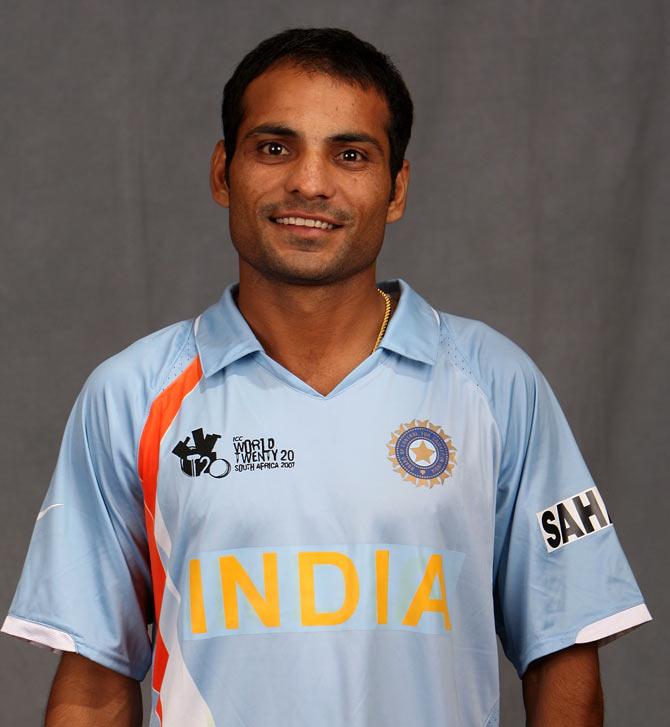 6. Utilising the resources
When it comes to using resources MSD is an expert. The way he rotates his bowlers, brings part-time bowlers into the game so that he has lot of options for the death overs, is simply amazing.
A manager should be able to get the best out of the resources allotted to him rather than complaining about the resources. An example to this is the ICC T20 World Cup 2007 where he was given a bunch of young cricketers.
He did not complain about the resources, instead he brought out the best out of everyone. Now, that is a characteristic of a great leader.