6 tips to get noticed and rewarded at work
August 12, 2013 14:59 IST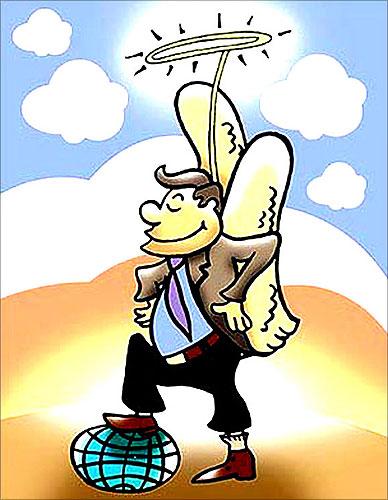 Lalit Jain, director and co-founder of Annectos Rewards and Retail, a company that specialises in rewards and recognition solutions, tells you how to be a star performer at the workplace. Illustration by Uttam Ghosh and Dominic Xavier
Employee engagement and recognition is a mission critical for an increasing number of organisations today.
Companies around the globe are investing millions of dollars in developing the right strategies and programs for managing the human capital.
A good rewards and recognition programme has a huge impact on the productivity and satisfaction at the workplace.
Employee engagement is the most important HR challenge that organisations face today.
It's a well established fact that employees are more motivated and perform better when they are rewarded through praise and prize.
So the right recognition and reward programmes are critical for every organisation.
In today's world, "one size does not fit all" increasingly is becoming the mantra as companies learn to manage the varying needs, preferences and desires of different workforce segments.
This is especially relevant considering that companies today have a multi-generational workforce.
In India the workforce also seems to be growing younger by the day, given the rise in the BPOs, IT and ITES segments over the last decade.
So while it continues to be a challenge for employers to design the rewards and recognition programs in a way that meets cross generational needs, it also becomes more competitive for the young employees to make a mark amongst their peers and seniors.
As a young employee if you want recognition, you need to work on it!
It is important for your personal and professional development to receive the right reward and recognition for the work done.
Follow these six steps and stand a chance to be a star performer at your organisation.
Please click NEXT to continue reading...
1. Take that initiative
August 12, 2013 14:59 IST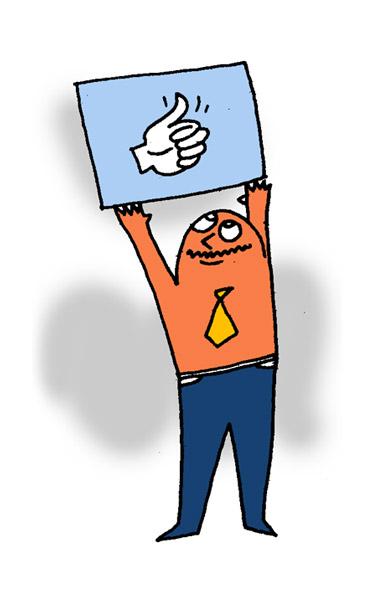 Just doing your job is not enough.
One needs to not only do a job well, but has to excel and exceed in areas that go beyond just the job description.
These include taking the initiative to get involved, give a helping hand in projects, taking risks and seeing a project through to completion.
And remember by taking initiative you are also doing a huge favour to yourself. You are opening up new areas of learning and growth that can take you a long way in an organisation.
2. Work smart
August 12, 2013 14:59 IST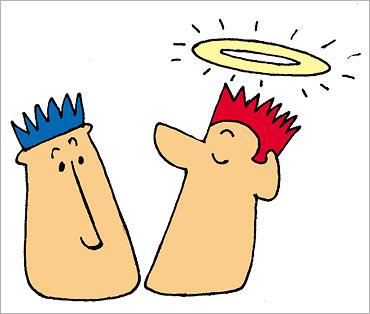 Smart work = great results.
Working smarter, not long and hard, is an age-old adage.
If you master the concept, your entire working life will be easier.
Before you plunge into something headfirst, remember that enthusiasm needs to be tempered with wisdom.
Have a clear assessment of everything that needs to be accomplished.
3. Be an effective team player
August 12, 2013 14:59 IST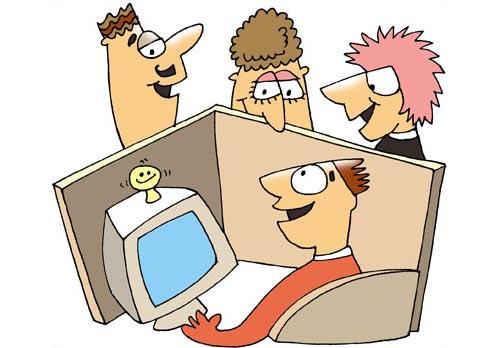 You have to be a person who demonstrates reliability and consistence.
Someone who delivers good performance all the time, not just some of the time.
Be fully engaged in the work of the team and make things happen. Have a 'Can do' approach.
4. Be adaptable
August 12, 2013 14:59 IST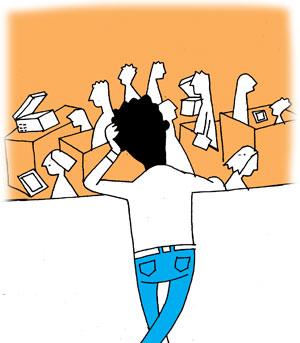 Change is the only constant thing in today's dynamic environment, it's critical for you to be adaptable to the constantly changing situations.
Don't complain or be over stressed out just because something new is being set or tried out.
Be open to new view points and also be willing to compromise when needed.
5. Be a problem solver, not a problem avoider
August 12, 2013 14:59 IST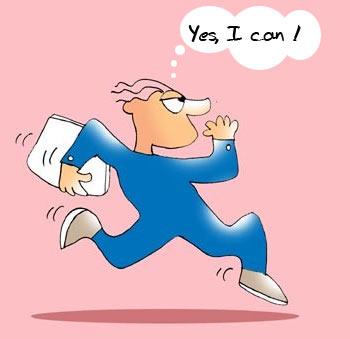 Get the problems out in the open for discussions and collaborate with the right people to find solutions and form the action plans.
6. Ask for recognition
August 12, 2013 14:59 IST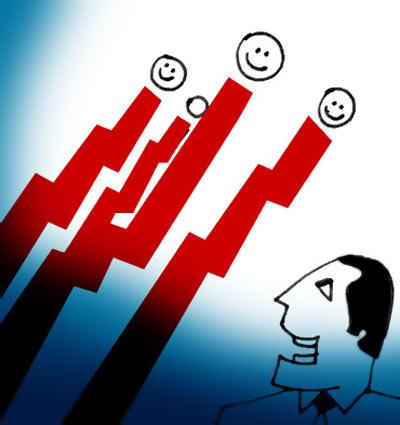 Last but not least, if you want recognition: ask for it!
If you are convinced that you are doing a great work and delivering great results, what is holding you back from asking your boss for what you want?
• Make sure you have a record of all your accomplishments that were and are relevant for your company's success.
• Prepare yourself for your meeting, including your reasoning in case of any objections.
The above tips are just a few ways that you could get your managers and company to recognise your good work.
To become your best self -- a star, a great leader, a fulfilled employee -- you need to know yourself and your goals very well. Start now!