6 tips to be an effective job-seeker
Last updated on: February 4, 2013 18:20 IST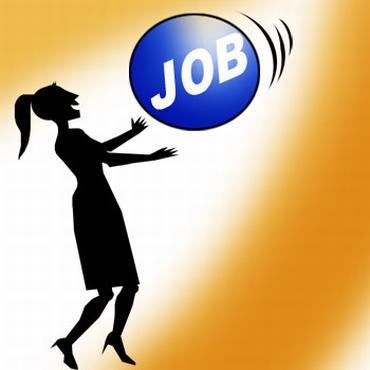 Keeping your CV up-to-date and networking with the right people are just some ways you can land your dream job.
Illustrations by Uttam Ghosh
Recently, I have been getting a lot of requests from close friends to keep them updated about new interesting job openings in various companies.
Well that's my job.
Nothing makes me more happy than getting an e-mail from a customer who talks about how he got recruited through TopTalent.in and how glad he is after finding that dream job.
Even though my friends work for the Amazons and Oracles of the world, they are still looking out for challenging opportunities.
Does this mean once you pass out of your college, you are a jobseeker for life?
It seems so. Recent global survey says more than 60 per cent of those who are employed are open to a new job.
In the recruitment industry, we always talk about the "Passive Candidates", the candidates that need tempting and persuading to look at fresh roles.
The thin line between passive and active job-seekers has been diminishing lately.
Being a job-seeker in today's crowded job market is tough.
Frankly, jobseeking is a tough job in itself and that too not a good one.
There cannot be standard rules to help you find your dream job but following few guidelines does make the process easier and effective.
Here are few ways to be an effective passive job-seeker.
Courtesy
Please click NEXT to continue reading...

1. Keep your resume updated
Last updated on: February 4, 2013 18:20 IST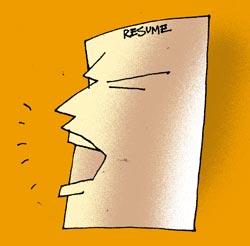 So, when was the last time you updated your resume?
It must be before you got this job you are currently in.
Creating and updating your resume is a painful task but yet the most important part of finding the right job.
Most people are either too late to apply or do not apply at all because they don't have an updated resume with them at that time.
Moreover, sending your outdated resume would reduce your chances of getting that job.
Recruiters love nice and crisp one page updated resume.
There is so much you learn and achieve while working at a company, so not updating your resume at a regular interval (every two months) would be naive.
It also helps you understand how you are progressing in your organisation and whether you are really doing something worth writing on a resume.
So pick a date now and update your resume.

Courtesy
2. Be social. Always
Last updated on: February 4, 2013 18:20 IST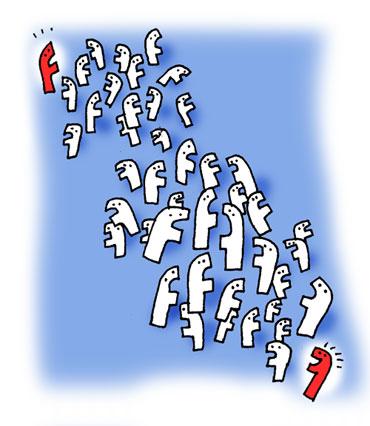 In 2012, one in every six people got their job through a social network.
And surprisingly Facebook is leading this trend instead of LinkedIn which is considered the messiah of online recruitment.
If used smartly Facebook, LinkedIn and Twitter are powerful tools to find a job.
Start by updating your LinkedIn profile. If you don't have a LinkedIn account yet, get one.
Most recruiters would google before shortlisting you for the interview, so make sure you leave a positive online trail.
Change your privacy settings to ensure recruiters do not form an opinion through your Facebook profile.
Connect and stay in touch with your 1st and 2nd degree connections who are working at a company that interests you.
Having more contacts increases the likelihood of finding a job through a social network.
Follow company pages and recruiters on these social networks to know more about the company and any recent openings.
Interact with their posts and strike a conversation by showing "genuine" interest.
Courtesy
3. Participate in alumni groups
Last updated on: February 4, 2013 18:20 IST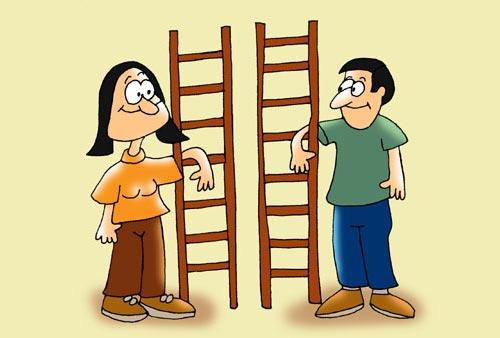 Employers get under 7 per cent of all applicants for job openings through referrals but yet this small number accounts for nearly 40 per cent of hires.
Most employees refer their college mates (including seniors and juniors) as they have higher chances of getting recruited.
The reason seems pretty obvious.
College mates have similar background and hence there are higher chances that employers might like them as well.
In India, most premier institutes have an extremely strong and well connected alumni community for this very purpose and everyone is always ready to help (thanks to some referral bonus).
Be an active member of alumni groups especially the job groups. Yes, every institute has one. If not, create one, you would be a legend.
Due to diverse age group of alumni, there would be multiple groups on various platforms as and when they were introduced starting with Yahoo to Google, LinkedIn and Facebook.
Join all the groups and subscribe to weekly updates. Interestingly, even recruiters flock to these alumni groups and post job openings on the group itself.
Also, never miss an opportunity to meet seniors from older batches and given a chance try to take a leadership role in managing the alumni affairs.
It not only looks good on your resume but will give you access to the entire alumni network of your college.
Courtesy
4. Attend events and network
Last updated on: February 4, 2013 18:20 IST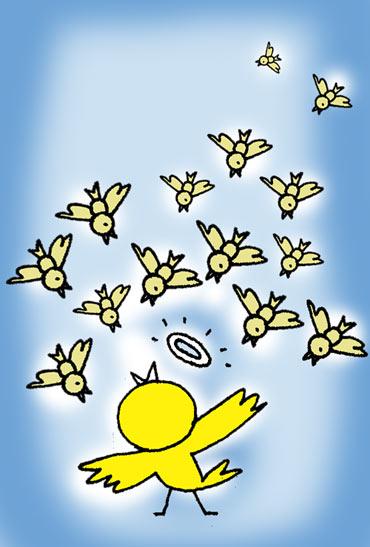 Network! Network! Network!
We are a hyper connected generation. The value of personal connections is immense.
Going out of your way to strike a conversation is tough but extremely valuable.
Whenever you are free, attend events that might be of your professional interest.
Now these events can be within your industry or even some fun events like Start-up Weekends or ThinkFest.
When you attend these events make sure you interact with atleast 50 people.
You don't want to be the one sitting alone or just listening to a speaker the whole time, trust me.
A lot of influential people including CEOs, CXOs, VPs attend these events, so don't be afraid to strike a conversation.
Once you end the conversation ask them for their business cards. Do share your business card as well.
After the event gets over connect with every person you met on LinkedIn or Twitter and send them a message saying how great it was to meet them.
If you do it regularly, it would eventually become a habit and all this would come naturally to you.

Courtesy
5. Subscribe to job newsletters
Last updated on: February 4, 2013 18:20 IST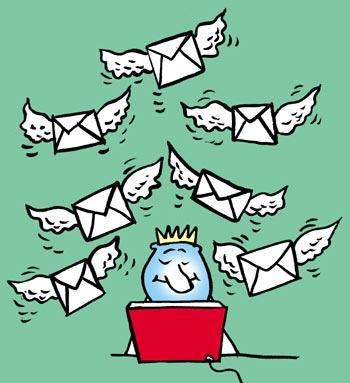 Yes, this is a tricky one.
This is what leads to spam and frustration.
It's not necessary to subscribe to every job newsletter under the sun but only the ones which are relevant to your profile and match your expectations.
Whichever you subscribe to ensure you get weekly newsletters instead of daily ones.
Join specific groups on LinkedIn which are related to your industry where recruiters generally post their job openings.
Bookmark these e-mails when you receive them and set a day to go through them in your spare time.
Weekends usually work best.
If you are from a premier institute in India, we would be glad to have you.
We HATE spam as much as you do.
Courtesy
6. Help others with referrals
Last updated on: February 4, 2013 18:20 IST
Good karma helps.
As I said before there is no greater joy than helping someone find the right job which not only supports them but their entire family.
Whenever there is a job opening in your company make sure you spread the word within your alumni community or your network.
Once you get some applications make sure you forward it to the right department and keep them updated about the status of the application.
This way you are not only helping your company and your friends but most importantly you are helping yourself gain some goodwill, respect and a referral bonus.
If you help others, it will all come back to you at some point in life when you start looking for job opportunities.
Courtesy