How he mastered his fear of the English language
Last updated on: January 22, 2013 14:28 IST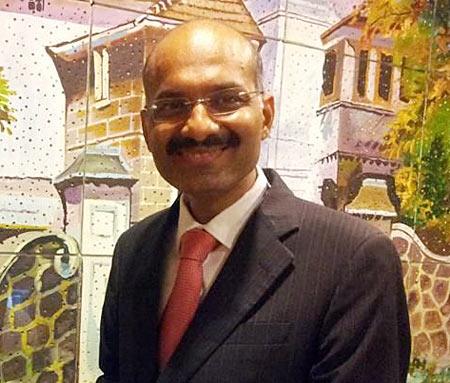 A fascinating story of how a simple bloke who feared English not only overcame his fear of the language to master it but also wrote an interesting book that can turn out to be a great teacher to those who fear the language.
In the first of this two-part series read how the author of English Bites!, Manish Gupta, began to love the language and mastered it.
Part II: English errors: There is nothing called 'Expresso'
I'd be lying if I said I think in English," says Manish Gupta author of recently published book English Bites!, that he asserts is fun to read and helpful to those who want to speak good English.
Manish, like most Indians, thinks in his native language, which in his case happens to be Hindi.
"Hindi was a predominant mode of communication at home as well as school and so it is very tough for me to disassociate or disentangle the link I have with Hindi. So, I continue to think in Hindi and I translate that into English," he says with honesty that is difficult to doubt.
"But I think that doesn't matter so much," he quickly adds as he dishes out dollops of practical advice on how people suffering from such disabilities/challenges can overcome their fear of the language and become proficient in English.
"Diction, pronunciation, vocabulary and fluency put together is what I call proficiency," says this experienced banker, who studied mechanical engineering with specialisation in automobiles from Punjab Engineering College and later did MBA in finance and marketing from XLRI Jamshedpur.
Talking about how his love for the language evolved over more than a decade since he studied in an English medium school in Rohtak, Haryana, and later moved to Chandigarh to be an engineer, Manish admits he was shocked when he came interacted with students from Delhi and Chandigarh.
Read the book excerpt here!
Shocked in the city
Last updated on: January 22, 2013 14:28 IST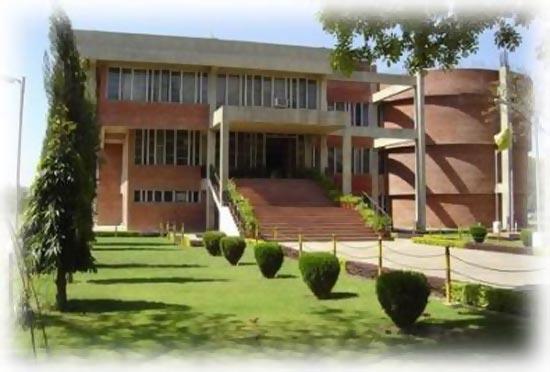 I was quite a good student, scored quite high in sciences so I went to engineering. When I landed in Chandigarh, I realised while I was a top student in school, very revered and all that, when I went to college, there I was nobody. There were people there who were equally talented or even brighter. They had great proficiency in language, they spoke English fluently, they were very well read and I had not read a single novel till I reached college at 17," says Manish who had till then read only Enid Blyton's The Famous Five.
"That too forcefully," says Manish about his general apathy towards the language. So the engineering thing came as a big shock to him because he had big trouble connecting with his classmates.
And that is when a couple of things happened. He realised that engineering was a mere graduation degree and he had to do postgraduation. His family too encouraged him to get as much qualified as he could, as there was no financial crunch at home. And most of the entrances required one to have enough proficiency in the language.
The other thing that compelled Manish to command English was the emergence of a trend where aspirants had to participate in group discussions as part of their job interviews.
And thus began Manish's tryst with the Queen's language that, in hindsight, believes Manish, helped him not only improve upon his English but gather interesting trivia, devise interesting methods to enhance his vocabulary and by the end of it all have enough material that would one day take the shape of English Bites!
Soon, after consulting his seniors at the engineering college Manish got hold of Barron's GRE Guide and Norman Lewis's Word Power Made Easy. Norman Lewis, he says, was interesting because it talked of etymology and he learned a few thousand words. But beyond that he was stuck.
Bachchan and Bacchanalia
Last updated on: January 22, 2013 14:28 IST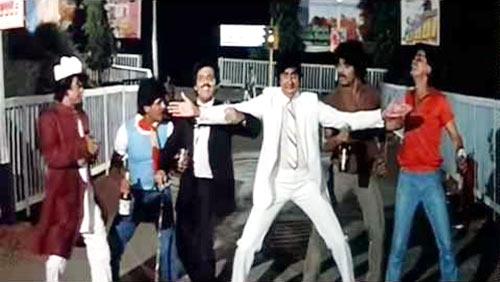 But as adversities bring opportunities with them Manish too devised his own method to improve his active vocabulary (More about active vocabulary in Manish's interview tomorrow), which he says can help many Indians like him.
"If you stare at a word, sometime you figure out how to remember it," he says with a child-like twinkle in his eyes. And then begins expounding on how he mastered word power.
"There is this word called bacchanalia, meaning drunken revelry. So, the moment I read the word in Barron's GRE guide and read its meaning, my mind immediately went back to the movie Sharabi where Amitabh Bachchan played a drunken character. So, I associated bacchanalia with Bachchan and since then that word never escaped me," he says with an enthusiasm that comes with when one finds something unique.
"That made me think that it was a great technique," Manish says of his discovery.
Similarly, when he read words like covert and overt he was confused and often interchanged their meanings. But when he looked at these words and associated 'covert' with 'cover' and 'overt' with 'open' his confusion vanished. "This is how my love for the language started," says he pointing out that every word in itself gives a hint to its meaning and if you looked hard at these words, stared at them for a while, you will find your own way of remembering the words and their meanings.
But then this technique with words would only help him improve his word power and the competition in college was far ahead of him. Diction, pronunciation and fluency would still remained a challenge to him as well as to many other Indians who would want to improve upon their English.
"I knew I had very little time to reduce the gap in my English proficiency and those of others who were better than I was so I started reading all kinds of books recommended by my friends, seniors and whoever suggested a good book to me. It covered lot of fiction, non-fiction titles and magazines and newspapers," says Manish and advises the same to those who want to better their conversational skills.
How English Bites! was born
Last updated on: January 22, 2013 14:28 IST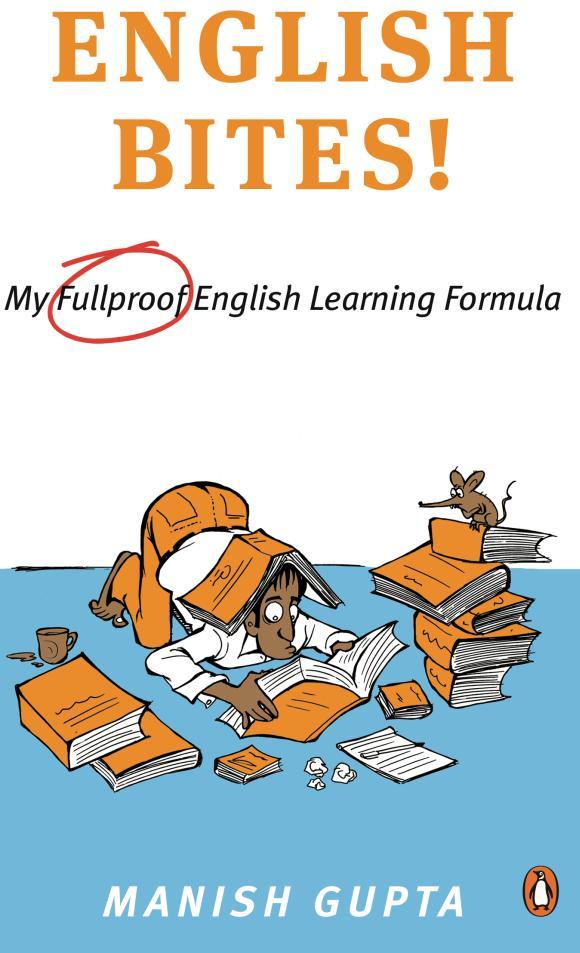 Interestingly, since Manish was reading so much he was able to gather a lot of interesting trivia, anecdotes, jokes and these things kind of married together to provide him with a treasure trove that he later diligently wove into a book.
Over a period of time Manish started collating a lot of information he could get and created a new style to understand these data. He would think of a funny rhyme or some funny anecdote and create it. Combination of these two things helped him put something together in a very primitive form. But then as he got busy working as an engineer and then became busy with his MBA and with his job as a banker post MBA Manish took almost 15 years to get his idea fructify into reality.
"Over the last four-five years I said to myself that I have done a lot of research but it has not seen the light of the day in the way I want it to. So why don't I take it up again. I got my manuscript typed and started looking at it, started adding material to it whenever I could. Eventually I rewrote it and whatever I rewrote came out better than the first manuscript. At some stage I realised I could take it to the publishers. That's when Penguin accepted me in 2012 and finally, everything was closed in September 2012."
When you ask Manish how he could sustain an idea for 15 hectic years and have the patience to get it see the light of the day, Manish goes into his own world momentarily and when he comes out of it, he says, "I was not alone in this boat. There were several thousand people like me who wanted help to learn and speak better English than they did in college."
Tomorrow: How Manish prepared for his MBA, who English Bites! Is meant for, stupid English mistakes made by people, how proficiency in English is linked to economic prosperity, practical tips to improve spoken English and his advice to young Indians who look upon English as an impediment in their career's progress.