The man who said no to Google
Last updated on: November 27, 2012 11:35 IST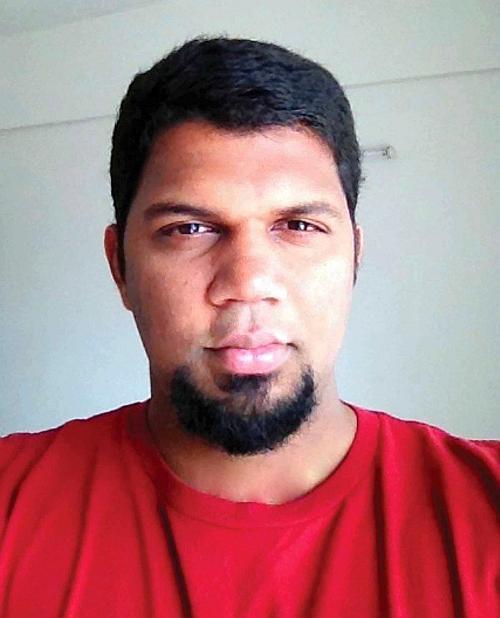 Ritu Jha meets Vineet Devaiah, the founder of TeliportMe that he believes will give tough competition to Google Street View
Before I said no, I had a lot of sleepless nights," says Vineet Devaiah, the 26-year-old founder and chief executive officer of TeliportMe, about refusing an acquisition offer from technology giant Google.
The Palo Alto, California-based company has developed the Android app called 360, which you explore places through images and panoramas taken by users.
Users can not only capture high-resolution 360 views (hence the name), but also share their images on Facebook and Twitter. Tech Crunch calls it 'Instagram in 360-degree mode.'
Google tried to acquire the start-up last November, and Devaiah tells India Abroad he had to think hard because 'once you have said no, you cannot go back and ask them again.'
'Honestly it didn't take much time to come to that decision, but you always think what if things don't work out,' he says. 'It doesn't matter. If you are smart and hard working money will come to you.'
'I do not say money is not important; especially when you have a team, you have to think about your team. You may be OK with it, but lots of people with that much money... it's hard to take a decision. So it was tough, very tough.'
The buzz is that others have also come sniffing around, but Devaiah is standing firm.
Probably because he has travelled a long road to be here and is loving it.
Devaiah, who was born and brought up in Goa, began his tryst with programming in his father's office in Goa.
"I was 10 when I first saw the printer and was excited to see what a machine could do. It might sound stupid, in fact, that time I could see what I was creating in the form of a paper. It was really impactful for me," he recalls.
"My father was into finance, but there was one computer in the IT department at his office, and only one man who knew to operate the computer. He was very encouraging and I was always very curious to know how they built it."
The man who said no to Google
Last updated on: November 27, 2012 11:35 IST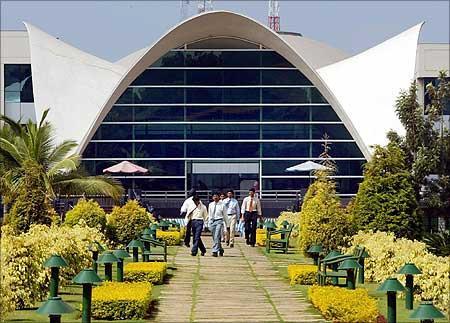 By age 13, he was well in programming. By age 15, he built the first application -- Optigrow, a weather forecasting app, used by farmers.
He recalls that when he requested permission to operate the computer at the Antarctic Study Center at Goa, the officials granted him the permission, thinking they were just indulging him. They were wrong.
Devaiah says, "I used their data and built an application that helped forecast the weather."
Optigrow was bought by Infosys, and he says, "One of my friend's father brokered the deal and helped me sell it. Infosys was not a big company then. So, when someone told me Infosys wants to buy your software, I didn't even know what the company was. It was not a big deal then."
Devaiah shifted to the biomedical stream after he lost his father to cancer after the 10th grade; he decided to go into medical research. He completed his BTech in chemical engineering from the National Institute of Technology-Karnataka, before coming to the United States and earning a Masters in biomedical engineering from Cornell University.
But this wasn't his calling. IT was. He soon moved to Silicon Valley, a place he always wanted to be in.
"I took a hard decision and moved to the Valley, enrolled at UC Berkeley to study marketing and took a course at San Jose State University to study entrepreneurship in finance. I thought I could do much more."
When he finished, he had a job and an H-1B visa, that difficult techie dream.
Devaiah quit his job as head, US and international business development, Terracycle Inc, named 'The Coolest Little Start-Up' in America by Inc Magazine, and moved back to India to join his friend Abhinav Asthana, co-founder, TeliportMe. Asthana and he had worked on small projects earlier.
"There are two reasons when you build a company -- either you have a great team or you have a great idea. I had a great team, so I quit my job. It was a first foray into building publishing applications. We realised we are more product people and we could build world-class products."
The man who said no to Google
Last updated on: November 27, 2012 11:35 IST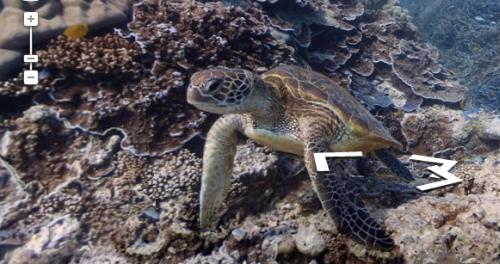 They created Bits360, a small service-based company. Focused on driving revenues for clients by bringing innovative marketing and branding strategies, its signature product is the panoramic virtual tour, where 2D pictures are converted into a virtual experience for customers.
"That's how we later jumped into TeliportMe, my next application. It's pretty much a mobile application where people create their own panorama and upload it," says Devaiah.
"What the PC did is what mobile phones are doing today. We know the PC completely revolutionised the way people connect and communicate. Mobiles are doing the same. Smartphones have become the PC that you carry, so the context of communication, context of connectivity is very different."
"I do not think anybody has created an application, or a series of applications that have really harnessed the potential of smartphones. I am sure in the coming years, that potential will be harnessed. In the next five to six years, there will be a massive revolution."
"Today every smartphone has a camera. The camera is becoming ubiquitous; there are billions of cameras that are capturing a lot of visual information," he says. "Today with the advent of mobile devices, touch as an input mechanism is slowly fading away, as typing is cumbersome. The other two ways are voice and visual. Visual information is comparatively easier to process for a computer (voice has different languages and accents and a lot of noise) and this makes the camera a very important part of inputting information. We at TeliportMe are building the API of geo-tagged visual information."
Devaiah likens TeliportMe to Google Street View, saying, "It is what TeliportMe will be in the next 5 to 6 years. The only difference between the two companies is that Google is paying billions of dollars to create it and we are getting it done for free... It's kind of Wikipedia or crowd source imagery by people."
"TeliportMe is on Android and hopefully we will launch on iOS," he adds.
Devaiah did not disclose the amount he has raised, but says, "Our investors are Dave McClure (500s), Bill Gross (Idealab), Alessandro Piol (Vedanta Capital), Great Oaks Venture, Dwipal Desai, Max Pellegrini, Rob Wang and other angels."
And the company continues to scale. In terms of user base -- 700,000 users registered globally -- at TeliportMe, he says the US ranks first, with a wide presence in Europe as well.
What about his home country? India, he says, ranks sixth. He is hiring people there now, and notes that the way entrepreneurship works in India and in the US is very different.
"In India there is not much of product focus," he says. "They focus more on revenue-based, simple transaction-based models like e-commerce. They will ask you, 'How much money can you make?' But in the Valley if you have a disruptive idea, even if it doesn't make sense, people will back you. This we realised very early on."