This Jaipur boy emerged a topper despite renal failure
Last updated on: May 14, 2013 18:47 IST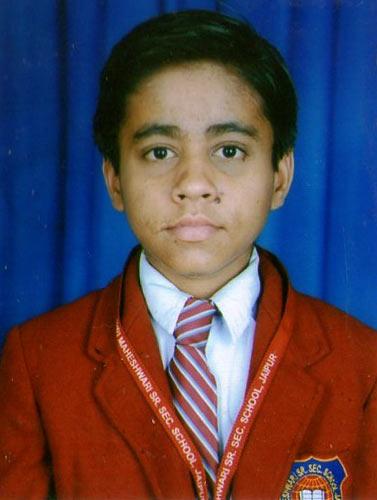 The amazing story of 17-year-old Prakhar Deroliya, who despite losing both his kidneys when he was just 15, made it to the Rajasthan Board merit list.
When he was 10 Prakhar Deroliya's right kidney stopped functioning. By the time he turned 15, medical tests revealed his left kidney too had failed.
At 17, this doughty teenager from Jaipur has topped Rajasthan's Class 12 Science merit list.
"This disease is very common in India. I had it since birth," Prakhar says over the telephone, surrounded by relatives and guests who had swelled at his Jaipur home to congratulate him.
Prakhar, who will turn 18 in three months, sounds like he is 10.
He is overwhelmed by the congratulatory messages he and his family have been receiving since May 9 when his name figured among the top 5 in the Class 12 Science merit list declared by the Rajasthan Board of Secondary Education, RBSE.
Prakhar scored 96 per cent, that is, 480 out of 500 marks, to emerge at number five in the merit list. For those wanting to know more, here are the marks he scored in individual subjects:
Physics: 98/100
Chemistry: 100/100
Maths: 98/100
Hindi: 91/100
English: 93/100
Prakhar had scored 93.83 per cent in Class 10.
---
Appeal to readers:
Prakhar will undergo a kidney transplant at the end of this month. If you wish to help the family, then here are his father's bank details:
Account number: 12341000016707
IFSC: HDFC0001234
HDFC Bank Ltd
3 Park Street
M I Road
Jaipur 302001
Rajasthan
or
Contact Prakhar's father, Sudhir Sharma, on +91-9828118122
Please click Next to read more about this amazing child...
Success mantra: Books ko apna friends bana lo
Last updated on: May 14, 2013 18:47 IST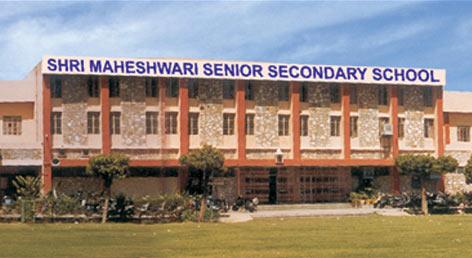 Always a bright student who wanted to excel in whatever he did, Prakhar knew the road ahead would be painful.
His father helped him overcome his dejection in the early phase of his fight with End Stage Renal Disease or Chronic Renal Disease.
"My father motivated me and said 'padhai aur life dono zaroori hai (both studying and life is important)' after I lost my first kidney and showed disinterest in studies," says Prakhar.
'You must not quit studying,' he told his 14-year-old son and since then Prakhar has not looked back.
"When I was first admitted to an ICU in Class 11 and told that both my kidneys had failed, I thought for a moment, 'What is the point in studying now?' Later I realised that the disease I suffered from was quite common and if all students thought like me nobody would study."
"I made up my mind that I must go ahead with my studies," he says.
When most children his age spend their time studying and playing, Prakhar had to juggle his time between school, home and the dialysis centre.
He would wake up at 6.30 in the morning, leave for school by 7.15 am, return home by 12.45 pm and after resting for a while go to the dialysis centre twice a week.
In spite of this hectic schedule he squeezed in enough time to prepare for his boards and emerge a merit list topper.
"Books ko apna friends bana lo (Make books your friends)," says Prakhar.
"The only difficulty I faced was after dialysis when sometimes my blood pressure would dip and I would start vomiting," he says, proving that he is a fighter when asked about how he coped with studies and his kidney failure.
"There was no other difficulty other than that," he adds bravely.
Please click Next to read more about this amazing child...
'My dad's my hero'
Last updated on: May 14, 2013 18:47 IST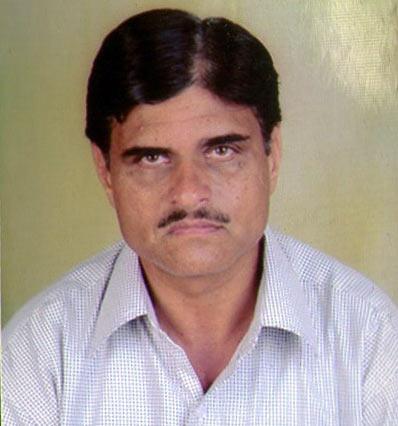 Prakhar profusely thanks his teachers and father's friends for having helped him in his studies by giving him readymade notes.
His school -- the Shri Maheshwari Senior Secondary School, Jaipur -- exempted him from doing homework and that helped him focus on his studies.
Also, he was given permission to attend school only on those days he felt well and strong enough to stand the rigours of school and travel.
'We are not interested in your homework but your studies. Just focus on your studies,' his principal and teachers would tell him.
"I'd just focus on physics, chemistry and maths," says Prakhar happy in the thought that the arrangement helped him score record marks in these subjects.
Prakhar has been a student at the school since he was in Class I.
For this merit list topper, his father Sudhir Sharma (Deroliya is their family gothra and their last name is Sharma. Since Prakhar has been using his gothra in school records the family has stuck to it), is his hero and motivator.
"My father would come to drop me to school and dialysis centre. For this he had to clamp down on his work so that he could focus on my academic achievement. My dad's my hero," he says.
Prakhar had to wait for more than three years for a kidney transplant though his mother Mamta Sharma had decided to be the donor the day their kidneys and blood samples matched.
The doctors in Jaipur suggested that they should desist from a transplant till Prakhar turned 18 because it could endanger his life.
And hence the three year-long wait during which Prakhar has to undergo the painful dialysis twice every week.
After his father approached Medanta Medicity in Gurgaon and post a flurry of medical tests that set his father back by Rs 150,000, Prakhar will undergo the transplant this month.
For Prakhar's father it is not just the pain and endurance that he has to see his son go through, but also the additional burden of arranging Rs 10 lakh plus (Rs 1 million plus) for the transplant.
"I am very fortunate to have some very good friends and they have been more than generous with monetary assistance," says Sudhir Sharma.
"But it is a costly operation and we are still short of the amount required to take care of not only his transplant but also hospital stay and post transplant care," says his father trying not to sound sad and overshadow the joy of his son's achievement.
"We have asked the hospital for some concession. Let's see how it goes from here," he says.
Please click Next to read more about this amazing child...
The boy and his dream
Last updated on: May 14, 2013 18:47 IST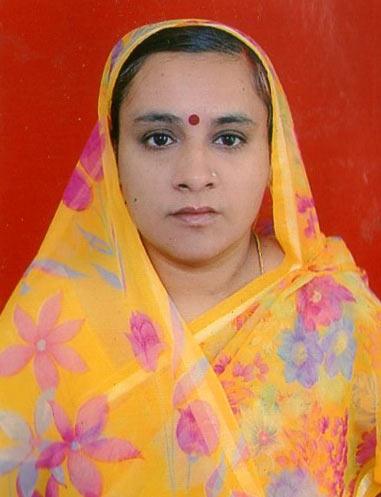 Mamta Sharma, who was very busy with media interviews and taking care of guests who have made a beeline to her home in Jaipur's Kanotha Baug, says she is not only happy about her son's academic feat but also for the fact that he will soon be able to lead a normal life and pursue his dreams.
"Finally, with God's grace, he will be able to be like other children his age in the next couple of months. I am glad that one of my kidneys has found its true worth," she says in a choked voice.
Prakhar would like to study software engineering at IIT-Rourkee.
That will have to wait another year. Though he has cleared his IIT Mains exam and has qualified for the Advanced exam, he will give priority to his transplant.
"Once that is done, I will go all out to pursue my dreams."