India's first and ONLY woman superbike racer
Last updated on: August 16, 2013 21:49 IST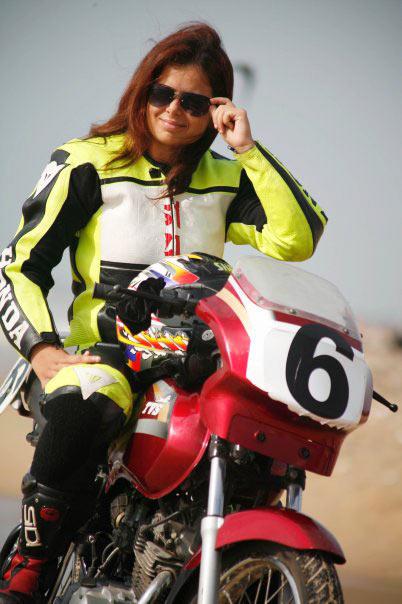 Alisha Abdullah talks about her choice of career, most memorable experiences and challenges of being a woman biker
Alisha Abdullah has the unique distinction of being India's only woman super bike racer and the fastest Indian woman car racer too.
Abdullah started racing when she was nine and was winning go-karting races by the time she was 11.
She has raced in the National Superbike Championship, the Rotax Karting Challenge, as well as the Volkswagen National Polo Cup.
In the following interview, the young biker talks about why speed thrills her, how she came third despite a bike accident and being a woman in a man's world.
Tell us about your most memorable racing moment?
The best moment had to be when I finished third in the championship despite a very bad accident on my 600cc bike.
MotoGP or Formula 1: What's your pick?
Definitely MotoGP. It's a very dangerous sport. A sport that I could kill for just to be there.
Courtesy:YouthIncMag.com


Please click NEXT to continue reading...
India's first and ONLY woman superbike racer
Last updated on: August 16, 2013 21:49 IST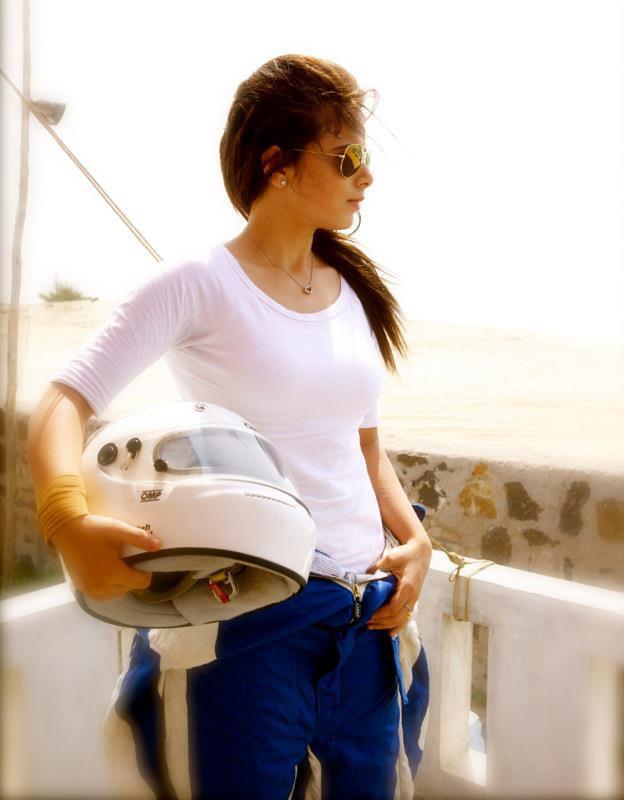 What bike according to you is a perfect track machine?
It depends and varies. I love Hondas because they are small and compact for me.
What is your dream racing track?
It has to be Suzuka in Japan for bikes and Silverstone in England for car racing.
Among all the forms of racing that you have competed in, which did you find the most challenging?
Racing with superbikes without a doubt; it's close to a nightmare. And the second would be the Rotax Karting Championship which I'm currently competing in. They have one of the fastest go karts in the world.
When you're not racing, what do you do?
I love tennis and I think I would be a tennis player.
India's first and ONLY woman superbike racer
Last updated on: August 16, 2013 21:49 IST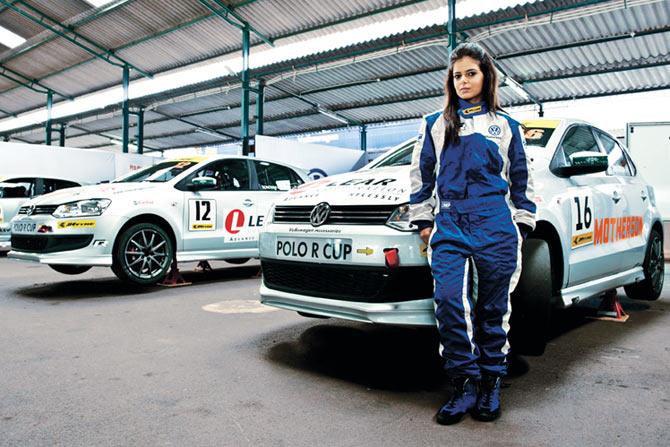 What is the biggest challenge you face as a woman racer?
Facing critics. The way people look at you, the way they speak to you just because you are a woman. I thank them all though because they have made me stronger today.
What is the one aspect of racing that thrills you?
Oh my god, it's the speed. I just love the sensation and would do anything to get that feeling in my body.
A long straight road or twists up the hill: What do you prefer?
A long straight road any day. Only because I can test the maximum capability of the bike or car I'm using and boast to my friends about the speeds I touch!
The last time I did it, I raced my own bike and hit 250 km/h.
India's first and ONLY woman superbike racer
Last updated on: August 16, 2013 21:49 IST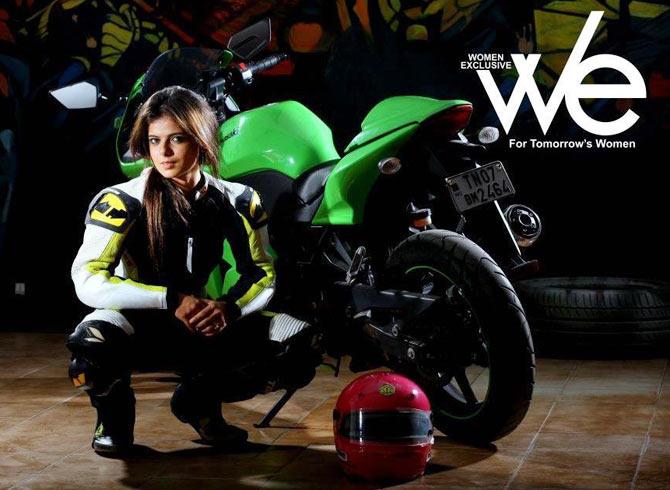 Who is your favourite Indian racer besides your father?
I really don't look up to anyone. I learn from every racer I meet.
Every racer has their own way of racing. I grasp and grab whatever I can from everyone.
Three vehicles you would love to have in your garage?
An Audi R8, a Ducati 848 and a Porsche Panamera.
Name two people you would love to race against?
Lewis Hamilton for sure, as he is my dream racer.
I would not want to race against, but be with him so that I can get few tips from his side and Jorge Lorenzo in MotoGP.